FEATURES
Navigating Anthony Braxton's Massive Live Collection "Quartet (Standards) 2020"
By Philip Freeman · July 26, 2021
Anthony Braxton's discography has been massive for decades. It sprawls across multiple labels, almost as if he's challenging collectors to find it all. But in recent years, he seems to have stopped simply making albums; he now communicates in box sets. Since 2012, he's released two 4-CD operas; a 12-CD set of duos with various partners; a 7-CD set of the music of Lennie Tristano and associated artists; an 11-CD set of Charlie Parker's music; a 12-CD set of vocal music; an 8-CD set of duos with Eugene Chadbourne; a 4-CD set of collaborations with Nels Cline, Greg Saunier, and Taylor Ho Bynum; and an audio Blu-Ray of 12 compositions for sextet, septet, and nonet, totaling over 11 hours of music. And that's probably not all of it.
His latest release is a 13-CD set of live recordings from a string of European concerts. Between January 15-25, 2020, Braxton played nine shows—three nights each in Warsaw, Poland; London, England; and Wels, Austria—with pianist Alexander Hawkins, bassist Neil Charles, and drummer Stephen Davis. Braxton has long been recognized as one of Black music's most visionary composers, whether a given work fits under the umbrella of "jazz" or not. But he's got a deep love and reverence for the jazz tradition, dating back to the 1970s, as the Parker and Tristano boxes, along with many other works from throughout his career, indicate. Quartet (Standards) 2020 is merely the largest of these explorations.
The box contains 67 tracks, with no songs repeated. Typically, a set like this would be organized chronologically, with each night's performances presented more or less in full. But not here. While there's nearly two hours of material from January 21 in London, for example, there's only 24 minutes from the night before. And as he did with the Charlie Parker set, Braxton has shuffled the music. Each disc jumps from city to city, night to night, juxtaposing songs in a way that presumably speaks to him. For example, Disc 11 begins with a version of Dizzy Gillespie's "Groovin' High;" followed by John Lewis's "Skating In Central Park," "When Joanna Loved Me" (made popular by Tony Bennett); Thelonious Monk's "Pannonica;" and Sonny Rollins' "The Bridge." All but "Pannonica" are from January 24 in Wels; the Monk tune is from January 15, in Warsaw.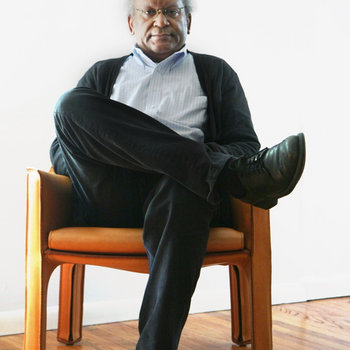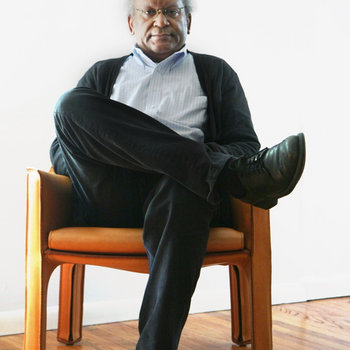 Hearing Braxton perform standards and classics of jazz repertoire allows one to listen to him purely as a saxophonist. His style, when decoupled from his own challenging compositions, is deeply rooted in bebop. He digs into melodies, latching onto particularly compelling phrases and chewing them over at length before moving on. But he also listens closely to the other three members of the group and steps aside, at times quite suddenly, to let them take the spotlight. On a version of John Coltrane's "Straight Street," he states the melody in fascinating fashion, and seems to be just about to really get rolling when, after a single, isolated final note, he withdraws and Charles takes an extended solo, while Davis maintains the groove. When he returns, he alternates between short flurries of notes and long tones that seem to bend and waver in the air, like a mirage.
The quartet's version of pianist Andrew Hill's "Pumpkin," from January 23 in Wels, has some of the rhythmic trickiness of the 1964 original, but Davis is playing free whereas Roy Haynes set up and maintained a complex but always swinging groove on Hill's version. Hawkins takes the first solo of the nearly 14-minute performance; it has a tumbling quality, like he's playing a game of Jenga against himself, until around the six-minute mark, when he latches onto a simple, repetitive figure that he offers to the drummer as a runway to take off on a string of precise strafing runs across the toms. It's only with four minutes to go that the putative leader steps into the spotlight, his own performance again composed of lightning-fast bebop flurries broken up by long keening notes.
One surprising element of Quartet (Standards) 2020 is the presence of several Paul Simon songs. The quartet's version of "Bridge Over Troubled Water" owes quite a bit to Aretha Franklin's interpretation, particularly Hawkins' heavy, gospelized piano and Davis's driving beat, which crashes like waves on rocks. Braxton plays the melody with fervid energy, emphasizing its up-and-down, wailing qualities. When he solos, he's in blues-shouter mode; honestly, this performance could have come off an early '70s Cannonball Adderley album.
It's fascinating to hear Braxton and his bandmates digging into so many recognizable tunes. This box serves to reassert his jazz bona fides, as if they needed confirmation, and demonstrate the breadth of his listening, something his collaborators have commented on often. But no matter how deep he dives into show tunes, jazz classics, or '60s pop, it never feels like he's trying on hats—he is fully himself at every moment, and that may be the most amazing thing about the set.