FEATURES
Anni Rossi Makes a Mixtape
By Nick Fulton · May 05, 2017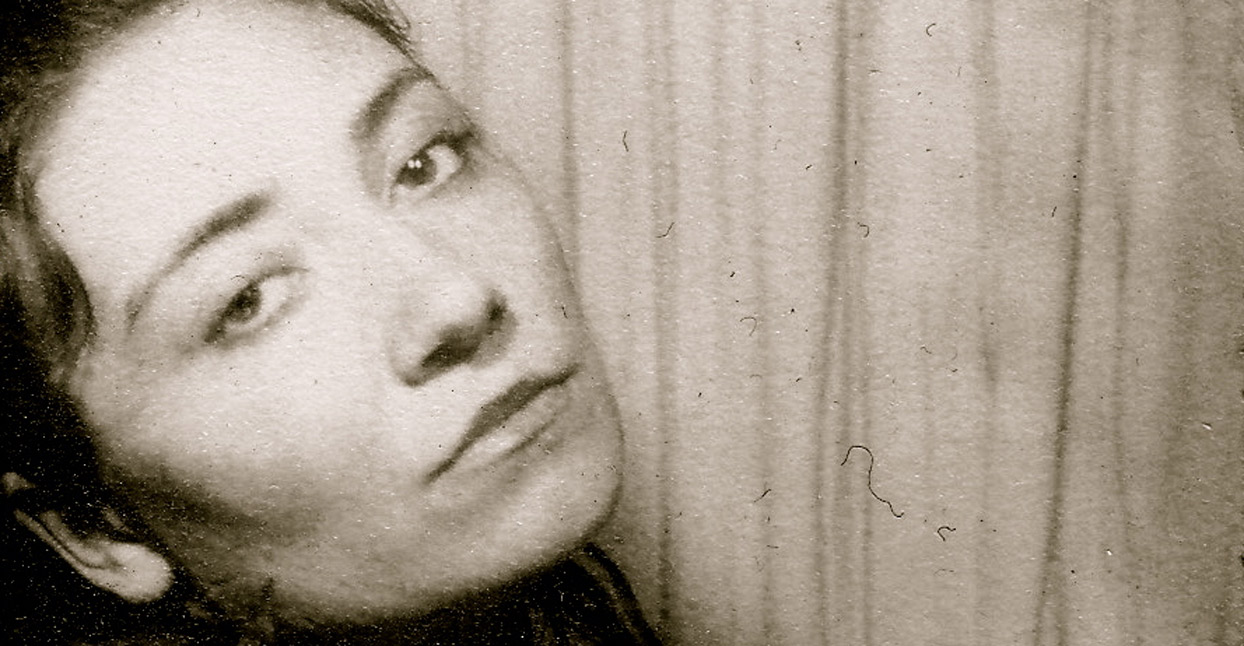 In 2011, Minnesota songwriter Anni Rossi disappeared. By the time it happened, her career read like a highlight reel from indie music's peak period of folk-rock-meets-classical-pop, which fell out of fashion shortly after Animal Collective's Merriweather Post Pavilion and Ariel Pink's Before Today. Rossi's impressive catalog included both an EP and an LP on renowned UK label 4AD, an album recorded with Steve Albini, and nationwide tours with Noah and the Whale and Camera Obscura. But in 2011, things slowly combusted. She broke away from her label and began a period of self-reflection, working behind the scenes on a number of less-public projects, including a collaboration with Australian anthropologist Michael Taussig, titled "Berlin Sun Theater: The Mastery of Non-Mastery." The collaboration, which Rossi says, "evolved from sessions of reading and improvising between Michael and myself," premiered at New York's Whitney Museum in 2013.
It took Rossi back to her classical roots—which she refined as a student at the California Institute of the Arts (CalArts) in Los Angeles—and allowed her to experiment and explore a new narrative outside the confines of modern pop music. For her composition, which "operated as an integrated character that was woven into the story, rather than the more conventional idea of a score" she set "text and poems about sunlight, sleep and circadian rhythm to a cappella melodies," and composed and improvised passages with piano and viola.
Rossi's musical horizon was further widened when someone suggested she try her hand at writing songs for Kelly Rowland, the pop star noted for her role alongside Beyoncé in the group Destiny's Child. The songwriting gig never happened, but the idea of writing for someone else piqued Rossi's interest, and she began recording demos with her iPod. She later decided the demos were a little too personal to give away, and instead chose to use them as the foundation for her latest work, a mixtape titled HER, built from a collage of R&B songs, prank phone calls, voice recordings, and minimal beats.
Tell us about the mixtape. When did you begin working on it?
It was definitely a long process that revealed itself over a number of years. But it started out some years ago—my manager was managing Kelly Rowland at the time—and there was a suggestion of me coming in and doing some writing for her. I went through a huge breakup during this period and I [also] ended my relationship with my label. It was a time when I started exploring my sexuality pretty openly and I found that pretty inspiring. What I ended up with were personal songs and expressions that I wanted to keep going with. I recorded a lot on my iPod Touch in my room, and kind of viewed it almost as an art 'cause I was conceptualizing the things I was going through. It almost felt more like a diary to me at times. Simultaneously, I was hanging out with friends and we were just mucking around, making prank phone calls. It become a ritual that me and my friends would do, on like, a Sunday afternoon.
Are all the prank calls included on the mixtape made by you?
All the voices are me. It was generally me performing for my friends, they were an audience for me. I think it brings out my playfulness when I'm with certain people.
Were the places that you prank called known to you, and did the people know that you were recording the conversations?
I was a waitress at that restaurant [on track "How U All B Doin"] when I was 15. But no, some of them may be surprised if they hear it.
There are voicemails as well. I heard one from your dad, and one from former Swans percussionist Thor Harris.
Yeah. It's all kind of a collage of personal things that I've held onto…I'd been holding onto those voicemails in my inbox for years.
Mixtapes traditionally have a sense of rebellion attached to them—a way for artists to release music outside of conventional channels. Why did you decide to call this a mixtape and not a new Anni Rossi album?
I think, for whatever reason, I have more personal freedom by calling it something different. It kind of came into frame as I was editing it, and opened up the inspiration and validated the voices of all the characters. Also, I made it in a very different way. A lot of it was made in my room. Other times it was made on an airplane or in a restaurant, on my iPad. I think it kind of celebrates that punk aspect of mixtapes…I found it way less limiting than something I made all in one go.
Does that suggest that this is a one-off project, and that your next album will sound more like the albums you made earlier in your career?
I definitely think there's a part of me that is widening the space for myself—widening the frame of what I can do. This is a little bit of a detour, but I also don't know. I've got a lot of curiosities about this type and style of music, but I think there is one thread that, as I explore music and songwriting, I feel very connected to. Something central, that whatever is happening in my life is still there and getting expressed.
When you released Rockwell (2009) and Heavy Meadow (2010), indie guitar music was still very much the dominant 'alternative' genre. However, since then, hip-hop and R&B have become much more a part of that culture. Have your own musical listening habits followed that trend, and has it in any way inspired you to explore writing R&B music and experimenting with samples and electronic beats?
I was definitely informed by listening to a lot of that music when I was a young kid. I love TLC and Ace of Base, and I know other people who would say the same thing. So coming back around to that stuff was just something that was in my whole library of musical instincts. I really felt a pretty strong physical connection to expressing sensuality and desire. It's something that, for me, was connecting in my life and in my relationship, and the tempo and the flair of [R&B] music is essential to really express that kind of stuff. I can't say musically that I wanna go in that direction, but I think collectively that music was due to roll back around anyway, the way things usually spring back up 20 years later.
Do you think R&B is a better vehicle for expressing those types of feelings—particularly sensuality and desire?
I think at that time I'd really talked myself into that, and now that I've explored that path and come back out of it, it's feeling like less of a limitation. At that time, I'd just felt that pull to express those things, and in that regard I probably was pointing the finger and saying this is the only way to do it. Whereas now I'm a little more comfortable with exploring all kinds of tempos and styles, and who I am and what I'm feeling can come across in many different ways.
Perhaps that's also a sign of maturity, that as we get older we feel more comfortable expressing ourselves.
So much of that is rolled up with identity, and your identity can stand up stronger when you're older.
You mentioned that some of the recordings were made on planes, in restaurants, and even in fitting rooms. Are there any moments on HER that relate to a specific location?
In the song 'Freaky Dice,' there is a moment in the lyric where I talk about being on a train and being lost. I remember writing that hook on the train and then getting off and going somewhere where I could sing the melody. A lot of times I would sing the melody to my voicemail, or onto my iPod. I recorded that melody onto my iPod as soon as I got off the train.
'Goody Goody,' the piano part for that song—at the time, I was babysitting and there was a piano at the house that I was allowed to use. I tracked a lot of the piano parts at my job.
There are not a lot of specific moments I can call out, but that's what's kind of important to me, too. I'm on my feet all day running around from neighborhood to neighborhood and I just have a way to very quickly capture my ideas and thoughts.
You said you capture most of them on an iPod?
An iPod Touch. I also have an iPad that I work on, but I don't have a computer.
Your cover of Kanye West's 'Love Lockdown' really highlights the song's soulful roots. Can you tell me when you first heard that song and when you started creating your version?
When I first heard that song, I was driving in Chicago, in traffic. It came on the radio. That whole record has kind of always stuck with me as a great combination of emotional expression and technical producing. I'd just switched from an iPod to an iPad and the new version of GarageBand popped up and I was like, 'Oh, I'm going to do a cover of a song, just kind of off the cuff…' I don't know if you noticed, but my voice kind of trails off and I forget the lyrics. It's always just kind of been my voice and a drum & bass mix, then I went back to it some months later [to] add some other vocal parts and redo the vocal. I got that down, but then my iPad got stolen out of my apartment and I didn't get to finish it.
So you had a backup version?
I had that original vocal that got cut off, with a little bit of arrangements that I did on it before my iPad got stolen. I'd exported a version of it. That's how it ended up becoming this perfect framing for a prank phone call because there's a lot of space where I'm not singing.
—Nick Fulton