FEATURES
A Brief Guide to the Music of Ann Peebles
By Andy Beta · Illustration by Camille Célestin · February 07, 2020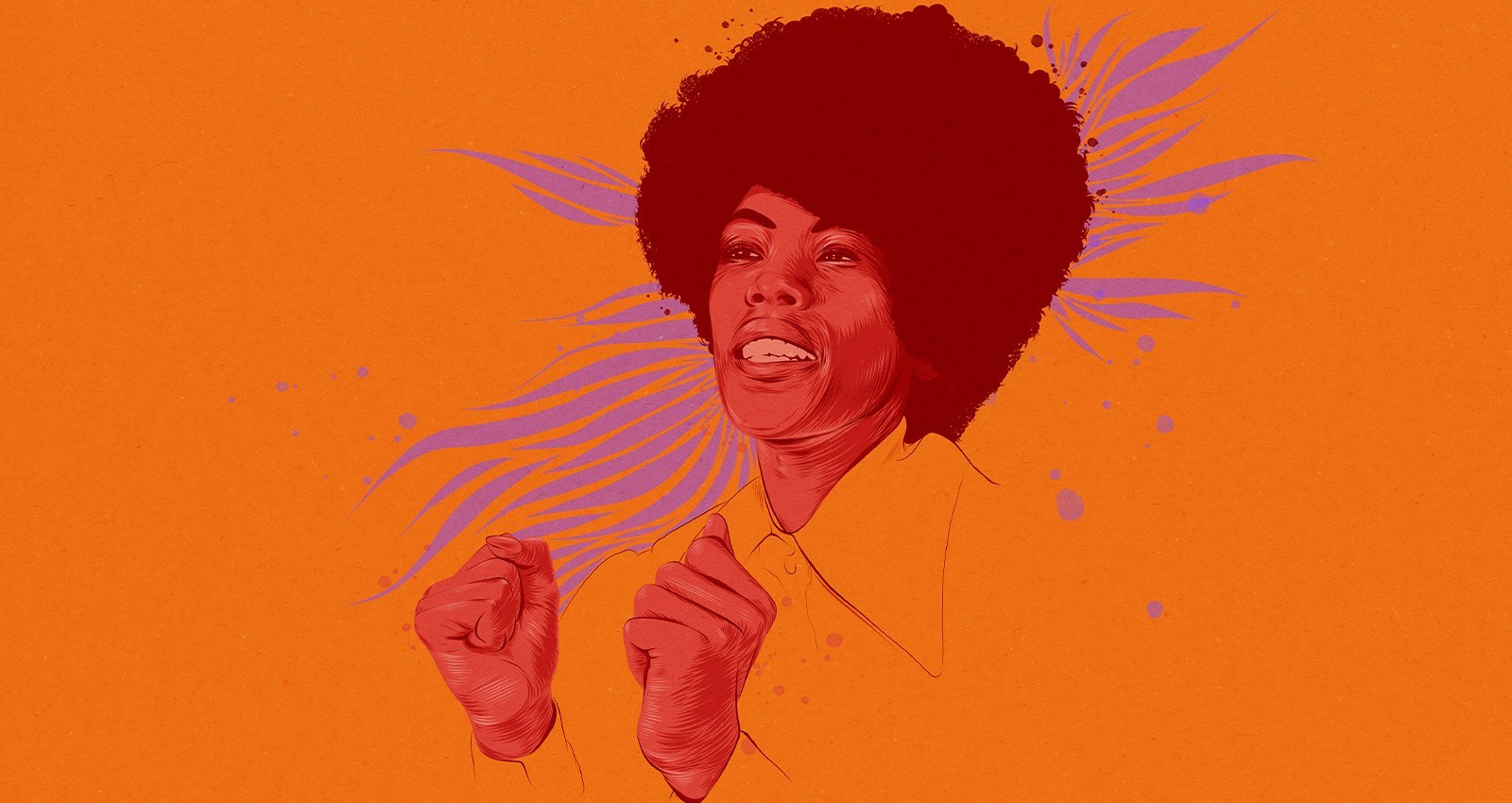 The first sound that might come to mind when you think of Ann Peebles is not her voice at all, but rather the telltale pinging of electric timbale which percolates on her biggest hit, "I Can't Stand the Rain." This meteorological plink has since been covered and sampled by artists like Tina Turner, Seal, Talib Kweli, Kaytranada, and Missy Elliott. Peebles once boasted that she was "99 pounds of natural born goodness;" the old adage that good things do come in small packages is true here. Peebles's potent voice has a perfect balance of sophistication and grit. Her sound is visceral yet comforting, and can still astonish and move the heart some four decades later.
Peebles was propelled by arguably the finest house band of the era, the Hi Rhythm Section. Comprised of the Hodges brothers—Charles (organ), Leroy (bass), and Mabon "Teenie" (guitar)—with Stax drummer legend Al Jackson, Jr. (and after his tragic death in 1975, Howard Grimes), they were a smooth yet mighty force. Produced by Willie Mitchell at Royal Recording Studio in Memphis, it was the same engine that drove Al Green to the top of the charts and also powered the likes of O.V. Wright and Syl Johnson. You might say that the Hi Records roster was a bit of a boys' club, but Ann Peebles took that backing band and soared to similar (and at times, higher) emotional highs as her male counterparts.
Peebles and her songwriter spouse, Don Bryant, penned the lion's share of her best songs. Together, the couple succinctly covered a wide emotional spectrum—able to capture love's ache in one song, then heel turn and nonchalantly break up a home the next. Peebles conveys the breadth of humanity, our ability to impart bliss and anguish, cruelty and sweetness, on those we love the most.
---
The Essentials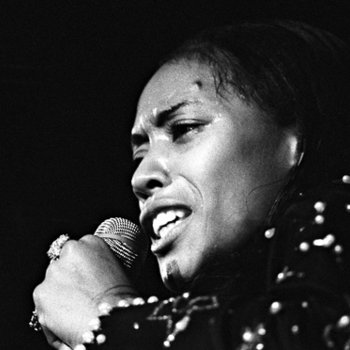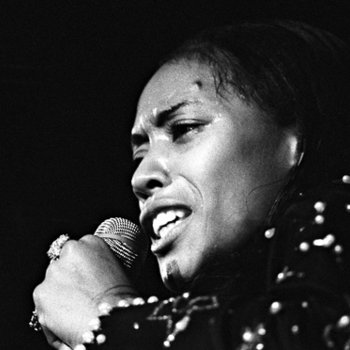 Merch for this release:
Vinyl LP, Compact Disc (CD)
Ann Peebles's emotional range is on full display here. Get seduced by that chugging slinkyness laid down by her band, and you might not immediately feel the turbulent rage coursing beneath "I Feel Like Breaking Up Somebody's Home." Like her famous Hi labelmate, Peebles is also tired of being alone, but she won't let a damned thing get between her and her man. But, on "Somebody's On Your Case," she delivers sage girlfriend-to-girlfriend advice. You can also hear the start of her decades-long relationship with Bryant, who adoringly penned the feisty "99 Pounds" for his wife.
Merch for this release:
Vinyl LP, Compact Disc (CD)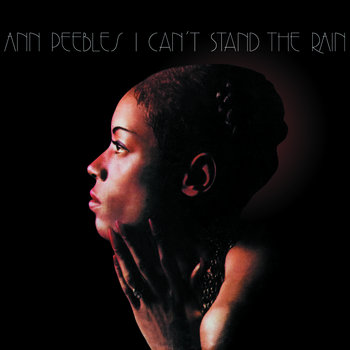 As legend has it, Peebles and Bryant were about to call it a night at the studio and go meet up with some friends for a concert, when they got caught in the rain. Peebles uttered that immortal line, and over the course of a rainy night, they wrote what would become her biggest hit. The final nudge towards greatness came when Mitchell added some electric timbale as a rhythmic hook. The uncanny song even made a fan out of John Lennon. The rain is mentioned once again on "Do I Need You," and that newfangled drum machine bubbles up once again on "Run, Run, Run." Peebles is feisty and defiant, too, on the blazing "I'm Gonna Tear Your Playhouse Down." Beyond Peebles's strong delivery, there's thrilling interplay between the Hodges brothers, Mitchell's arranged strings, and the Memphis Horns.
Merch for this release:
Vinyl LP, Compact Disc (CD)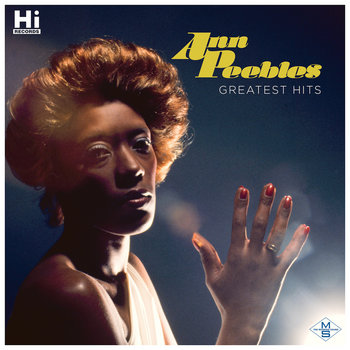 Sure, it's pat to suggest a greatest hits set here, but considering the career-long frustrations between Peebles and the pop charts, chances are you haven't heard—much less overheard—any of Peebles's songs outside of "Rain." That said, she placed 10 more R&B hits over the course of her career, handily compiled here. Read any reviews of her Hi Records albums, and the most common complaint is that most of her albums wrap up around the 26-minute mark. This handy compendium does the service of at least giving you 17 selections that deliver just over 45 minutes of Peebles's greatest performances.
---
Deeper Cuts
Merch for this release:
Compact Disc (CD)
Peebles's second album finds her tinkering with her formula and on the verge of a breakthrough. It reworks four songs from her debut album, punching up the arrangements to better serve Peebles's acutely strong and confident voice. Her songwriting partnership with Bryant wasn't yet established, so the covers stand out, as when she takes a standard like the Isley Brothers' "It's Your Thing" and makes it feel wholly like, well, her thing.
Merch for this release:
Compact Disc (CD)
A year on from the heights of "I Can't Stand the Rain," Peebles returned with Tellin' It, bearing the same kind of rhythmic sophistication that underpinned Rain's finest cuts. And if you perceive another plinky-plonk drum machine adding some heat to "Come to Mama," your ears don't deceive you. But Peebles and Mitchell don't just recast "Rain" 10 different times—instead, they lean into the supple support laid down by the Hi Rhythm Section, who have plenty more uptempo grooves to offer. Peebles makes certain to investigate both sides of passion's coin, be it on the sensuous "Doctor Love Power" or the home-wrecking strut of "Stand By Woman."
---
For Completists
Merch for this release:
Compact Disc (CD)
Ann Peebles wouldn't be the first (or last) soul and R&B star to find themselves stranded by the flash flood of disco in the late '70s. But since she knew her way around a galloping groove, she fares well with the slicker uptempo rhythms on If This is Heaven, moving effortlessly amid the soaring strings on the title track. "A Good Day for Lovin'" also uses strings and wah-wah to especially funky effect. But Peebles's songwriting purview also widens here. As a new mother, she explores the joys of domesticity with aplomb on "I'm So Thankful." And she returns to her blues roots with a smoldering, slow ballad shot through with pedal steel and talk box, "You Gonna Make Me Cry."
Merch for this release:
Vinyl LP, Compact Disc (CD)
In 1977, Hi Records was sold and moved out West while the Hi Rhythm Section also disbanded. So when Peebles entered the studio with Mitchell to record her last album for the label, the fire was dying down. The backing band is supportive, but doesn't quite have the telepathic spark that was behind Peebles's finest work. The title track might read as prophetic, but Peebles herself would be the first to admit that seeking out stardom didn't much appeal to her, and she seemed comfortable stepping away from the studio for the next decade. "At that point I was married, I had a child and I was happy," she told Dorian Lynskey in 2014. "Knowing [stardom] would take me away from what I was really like, it didn't bother me that much."