FEATURES
Ann Beretta on Surviving the Pop-Punk Boom
By Michael Rancic · March 29, 2022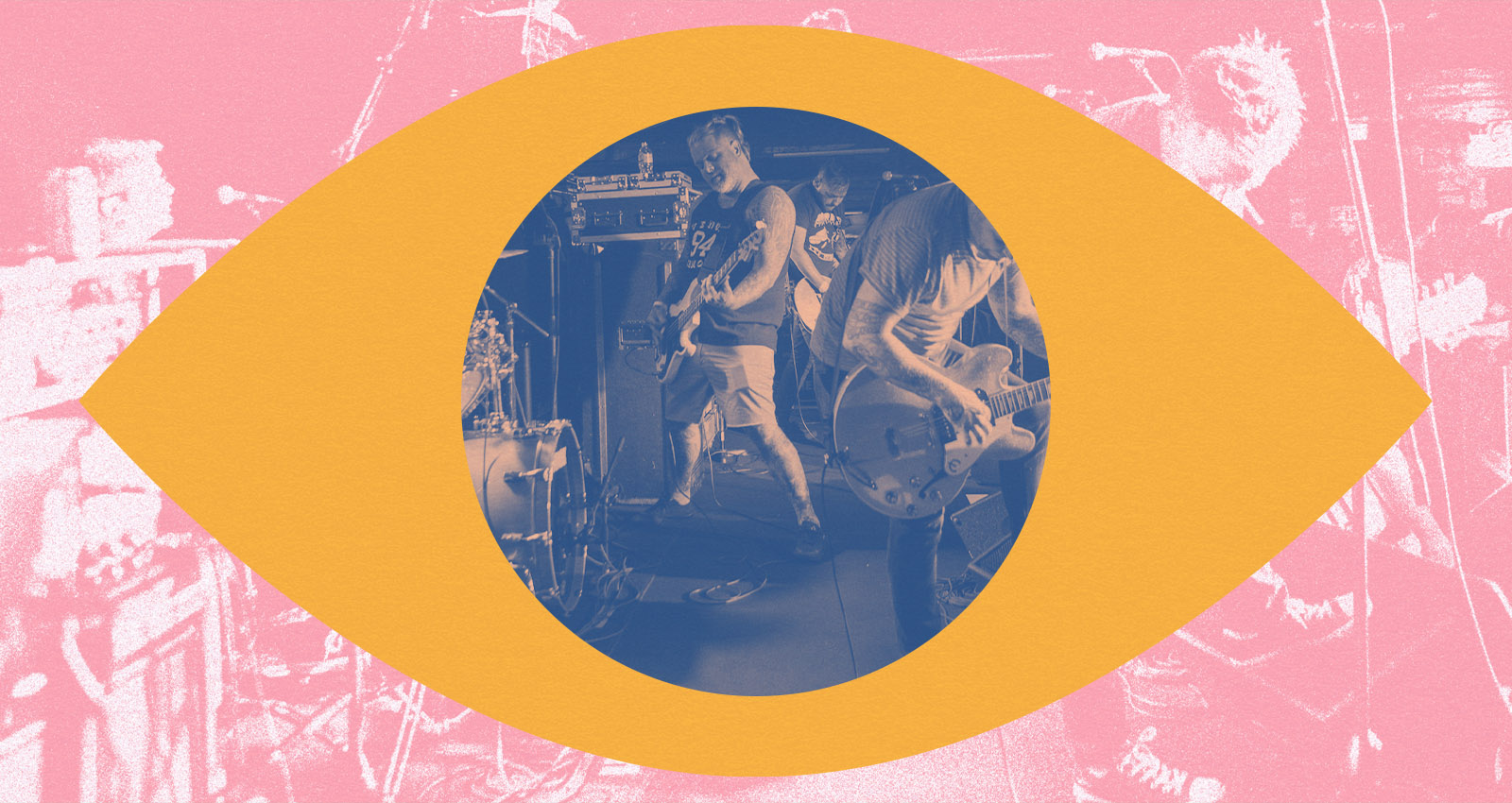 Rob Huddleston sounds like a weight has been lifted from his shoulders while recounting the path his band Ann Beretta took to arrive at RISE, their first album of new material in nearly 20 years. "We found ourselves in this cycle of either trying to be something that we once were or just paralyzed by this idea that it's got to be great and nothing is good enough," the vocalist and guitarist says of the mindset that dogged the group's process. Unlearning self-and-industry-imposed pressures was no easy task, especially with the added stress of prior successes. 
Ann Beretta formed in 1996 out of the dissolution of Inquisition, a mainstay of Richmond, Virginia's vital and often overlooked punk scene. Their debut album Bitter Tongues was one of the earliest releases to come out on the now-legendary label Fueled By Ramen in 1997. Bitter Tongues remains a pop-punk classic; the 19 (!) tracks are tightly wound and hooky, a youthful call to arms in the name of angst and community.
Ann Beretta made the careful choice to sign with Lookout! Records for their sophomore release, an East Bay punk label most popularly known for putting out Green Day's and Rancid's earliest material. They also had an in, thanks to fellow Richmond punks Avail. Unfortunately, it was one of the first business decisions they'd make that undermined the inroads they were making creatively. 
1999's To All Our Fallen Heroes found the group improving their craft as musicians and songwriters, drawing on a wider swath of influences to foster their own warmer, rockier sound. For their second release with Lookout!, 2001's New Union… Old Glory, Ann Beretta opted for a more significant advance for the record, which ate into the funds used to promote it later on. "If [the label] had said, 'Would you rather the record be promoted or would you rather have some cash in hand?' we, of course, would've made a different decision," Huddleston says.
The tumult at Lookout! in its later years has been well-documented, but at the time, Huddleston says the band's drive to keep up with their peers who were "leap-frogging" them in album and concert sales made them internalize that mistake. So they hired management, only to find it made matters worse. The group went from being "every town's local band at that point" to showing up to venues their management had supposedly booked only to arrive to realize they were neither booked nor confirmed. "We would get 10 days into [a tour], having only played three shows because things weren't working out, and we would just cancel the rest of it and just go home," Huddleston says.
From 1997 to 2003, the band released four studio albums, two acoustic albums, two live albums, and two EPs while constantly touring. They put in a tremendous amount of work that Huddleston says didn't feel sustainable, especially considering the diminishing returns. Mismanagement—coupled with the increasing influence of MySpace and Warped Tour shifting tastes away from straight-up pop-punk to emo—made the future seem especially uncertain. "As we were starting to wind down, we were also with the same bands whose first tour was on a bus on the Warped Tour, playing to 20,000 people a day," he remembers. Going on hiatus in 2004, they wouldn't perform live again until 2008, and though many attempts were made at writing another record, nothing came together until the pandemic hit. 
It was then that Huddleston began performing acoustic versions of the band's back catalog virtually, and re-familiarizing himself with their music rekindled his creative spark. Untethered from a label, management, and touring obligations, Huddleston and bandmates Russ Jones, Donovan Greer, and Pedro Aida had the luxury of time for the first time in decades. "Recognizing the pressure we were putting on ourselves, and being able to say 'Let's get rid of that' to get to the point where we felt confident in the things that we were making and creating," he notes, was the key to the band getting back up on their feet.
The resulting album is the sound of that assuredness taking root.  Huddleston explains that the process was driven by enthusiasm and curiosity. They were able to take the time to learn how to write and record separately, but also dig into the production techniques that allowed them to attain the drum and guitar sounds they love so much on records like Quicksand's Slip and Jimmy Eat World's Bleed American. The enthusiasm was contagious, with longtime friends like Less Than Jake's Chris DeMakes and Strike Anywhere's Thomas Barnett (also formerly of Inquisition), joining in on the recording. This all gives new meaning to "Forever Family," the opening track from Bitter Tongues that's become something of a guiding principle for the band in the years since. "It just became this thing that was not what we expected, not what we intended, but it really just connected with people in that moment," Huddleston says. "It definitely became this kind of [rallying] cry for us as a band and for our fans and our audience."