FEATURES
The Personal Politics of Anika's New Project, Exploded View
By Ben Murphy · August 18, 2016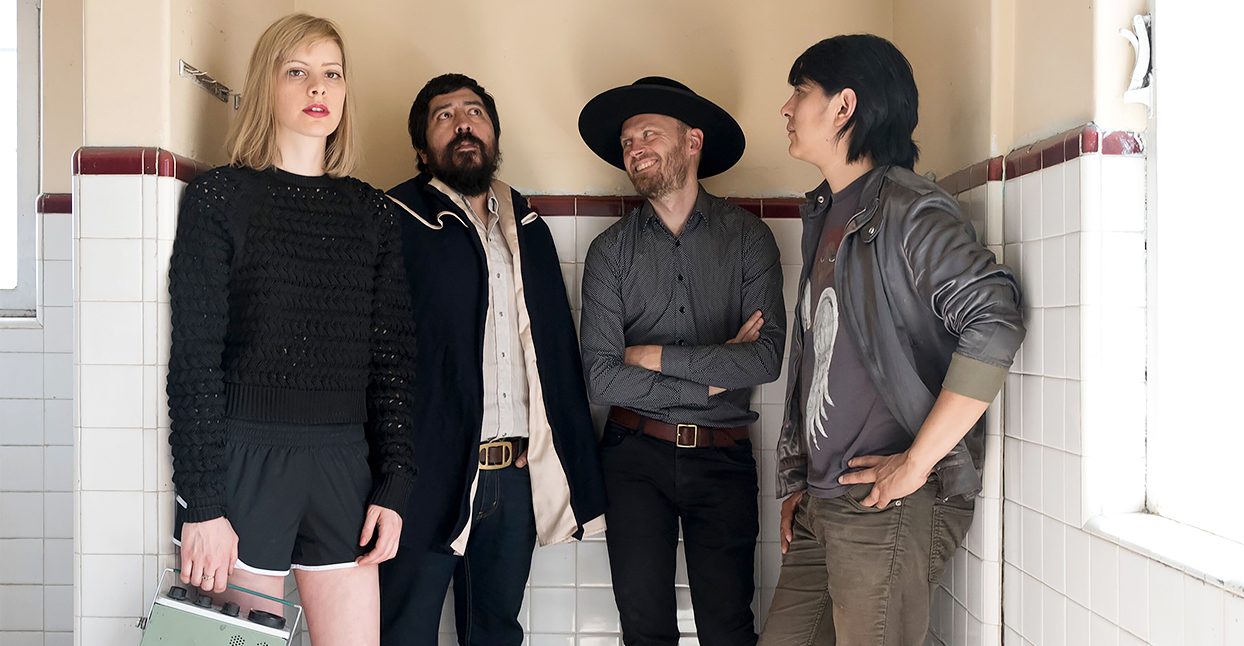 So far, the path of  German-English singer and political journalist Anika Henderson has been anything but conventional. She's collaborated with Portishead's Geoff Barrow and his band BEAK>; their experimental batch of slightly-askew pop songs became the backbone for her first self-titled album for Stones Throw. And a string of solo shows in 2014, with a backing band from Mexico City, resulted in her new project, Exploded View. The group specializes in marrying visceral, unflinching post-punk to uneasy electronics, with lyrics that address the sometimes disturbing way in which current affairs are reported in the age of 24-hour news.
In addition to Anika, Exploded View is rounded out by Hugo Quezada, Hector Melgarejo, and producer Martin Thulin (who's worked with Crocodiles, among others), all of whom are based in Henderson, Mexico City. The band's self-titled album is a dark, invigorating ride. Album opener "Lost Illusions" is full of dub-drenched echoes and menacing, Spaghetti Western guitar twang; "Orlando" is a slab of unsettling disco, fueled by bone-dry funk bass and needling synths; and "No More Parties in the Attic" bristles with doom-laden drones, pulsing electronics, cascading drum clatter, and Anika's commanding vocals.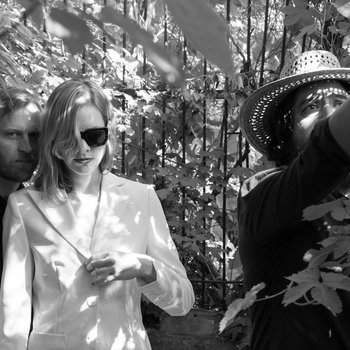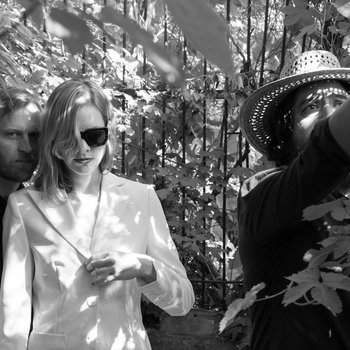 Merch for this release:
Compact Disc (CD), Vinyl LP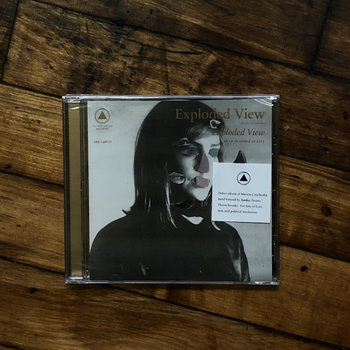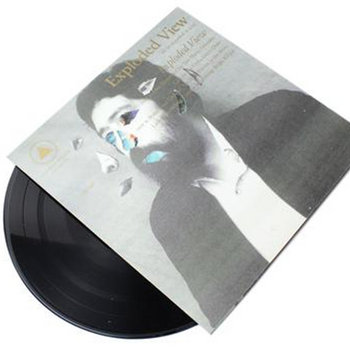 But while it's certainly moody and atmospheric, its primary purpose is to agitate and instigate. "[Journalism is] what I was trained in," Henderson says. "I always wanted to be a documentary journalist, because I found it interesting learning from others—being within groups, but not observing in a judgmental way. One of my heroes when I was younger was [BBC war correspondent] Kate Adie."
Throughout Exploded View, Henderson not only does a journalist's job—educating, poking, and prodding the listener—she also provides meta-commentary on the current state of media. On "Lark Descending," for example, Anika addresses how news and social media thrive on unpleasant incidents spliced into "click-worthy" videos—or, news reports as entertainment. When she sings, "We're marching in the playgrounds, we're marching in the street/ we're marching on the inside and we're marching for the Queen/ but do we really know what it means to march/ for your brothers fallen in the dunes?/ Do you really know what it's like to pull the trigger/ to see your fallen friend?" she's singing about how witnessing brutal violence on video is quite different to experiencing it in the flesh—and how the voicing of inflammatory political statements in public or online can often have devastating effects.
Merch for this release:
Compact Disc (CD), Vinyl LP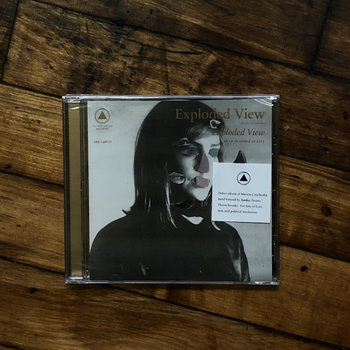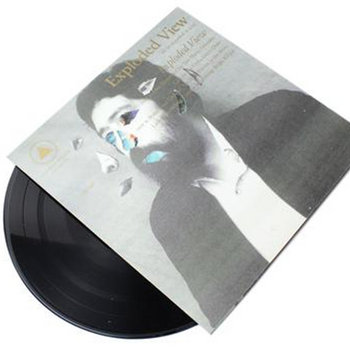 "What we don't realize is what it means if [violence] comes to our doorstep. Imagine if that was in [their] real life? [The song is] questioning this lust for blood. 'Marching in the playground,' people who are being overtly racist, or starting religious wars, or taking big stances on things they don't understand—the more you do this, the more you will start a war, and this stuff will become your daily reality," Henderson says.
When asked about instances of police brutality or terrorism witnessed in videos shared by the media, she alludes to their desensitizing nature. "I've really made a pact, and said to some of my friends that I don't want to share this bad news or these images anymore because we're so overwhelmed by it," Henderson says. "I hate this relationship we have with graphic images of people getting slain being shared around the world. Not only is it a bit sick—because this is reality, not Game of Thrones—it doesn't help people. It makes them more anxious. Especially older people who don't have any other form of input from outside—as far as they know it's world war 3 outside. I remember when the Paris attacks happened at the Bataclan. It was on Channel 4 news, and they were showing all these people under sheets—they hadn't even figured out who the people were who had been killed. Imagine that happening in WWII, a cameraman going round and showing all these dead people. It doesn't serve any purpose. The only reason people have a craving for it is that it's once removed from them. They haven't seen their best friend die. When it gets too close to home, people won't want to see it anymore."
Henderson studied journalism at Cardiff University in Wales where she, "got more into politics, and my lecturers were very politically engaged." There, she became involved with the Innocence Project, an initiative that takes on the cases of prisoners who challenge the legitimacy of their sentences. "It was bound with Amnesty International, and it was about people who were imprisoned and often given life sentences on very little evidence. It was closely linked to the legal system, challenging the corruption of it."
Though she worked for the University paper and magazine and investigated education policy in Europe and the U.S., her time as an aspiring political journalist was short-lived. After graduation, she found it difficult to find work. Staying in Cardiff, she gravitated to her other passion, music, and worked at venues, putting on shows. After several negative experiences, she met Geoff Barrow, who was in refuge from the mainstream after his success with Portishead. The collaboration that became Anika was born shortly after. Prior to its US release on Stones Throw, Barrow released the album in Europe on his Invada Records imprint; Henderson and Barrow purposefully avoided all the promotional things you were, "supposed to do." Ever since then, Henderson's rejection of the inner working of the industry has become a matter of principle.
Merch for this release:
Compact Disc (CD), Vinyl LP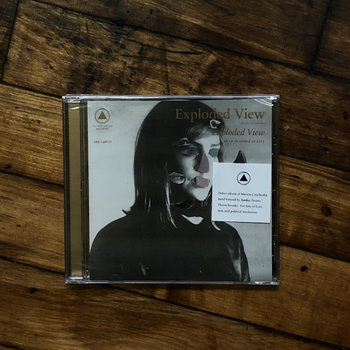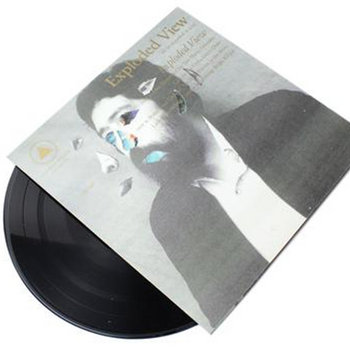 After her debut album, Henderson's intention was to travel the world, performing in a series of mini-residencies. "It was sort of like doing documentary journalism," she says. "But instead of consuming, you can have this symbiotic relationship, where you're giving something as well as taking something, and it's interesting in that way."
Henderson believes in the responsibility of those in the public eye to speak out about injustice. "Even in pop, there are statements being made, but I feel they're a bit removed from reality," she says. "Beyoncé has done a lot in recent years, which is surprising. I don't know how valid it is—it's often stuff I can't always relate to. But I think it's good when people use their position in some kind of conscious way." By contrast, in the UK, Henderson doesn't see celebrities using their status as a call to action. "I think there is a bit…lacking. There wasn't a need for using music as a rebellion, and then music became such a commodity that no one wanted to rebel, because it would mean they couldn't sell their song."  Despite the lack of engagement in most contemporary UK music, Henderson does see one potentially positive outcome from the global turmoil the news industry currently presents—its omnipresence could encourage musicians to comment, and possibly instigate, meaningful change. "In the end, music or art is a reflection through a prism on reality, so of course it's going to have to deal with that," Henderson says.
She's never had any any question about what function her music should have: "Some people are going to choose distraction, and some people are going to choose the role of engagement, and everyone has to find their own role. I don't think there's logic involved. It's out of necessity. That's where the most interesting music comes from—necessity. If you look at the older artists, some of my favorites—Nina Simone, Billie Holiday—I think it was out of necessity that they created."
—Ben Murphy