FEATURES
Getting to Know Clarinetist and Spiritual Jazz Soothsayer Angel Bat Dawid
By Phillip Mlynar · February 11, 2019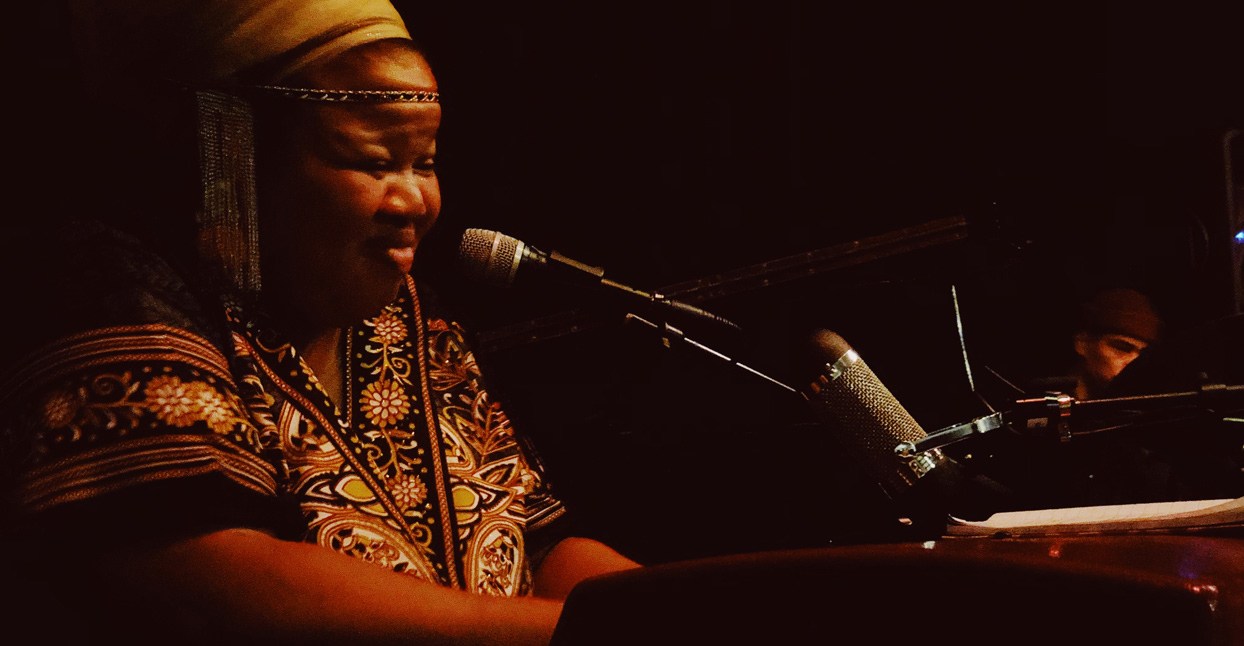 When Angel Bat Dawid feels the calling to write a song, she'll walk over to her collection of 300 spiritual jazz albums that she keeps in the attic of the Radcliffe Hunter mansion in Chicago's Bronzeville neighborhood, where she lives as part of an artist residency program. She'll pick out a record by Albert Ayler or Ornette Coleman, or maybe something by John Coltrane or Henry Threadgill, or perhaps a rarer release on the Black Jazz or Strata East labels. She'll cue the record up and play along on clarinet or piano, improvising and navigating around the song. After a while, she'll lock into an idea and retreat to write out some chords. Then she'll leave the fertile thought alone for a day or so, while she retires to read one of Yusef Lateef's little known science fiction novels, or study up on spiritual jazz theory. That's usually when inspiration hits.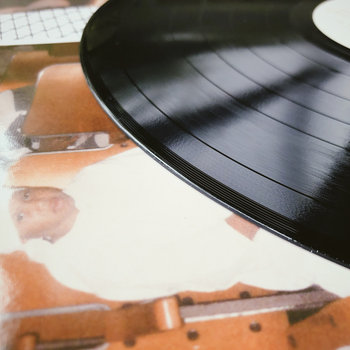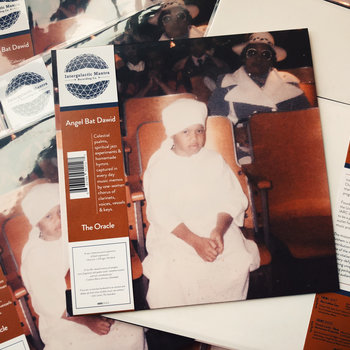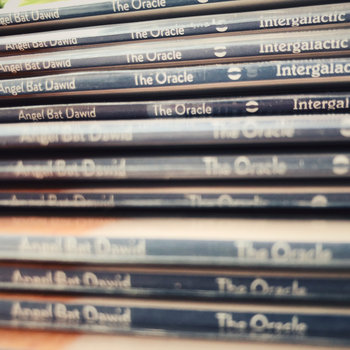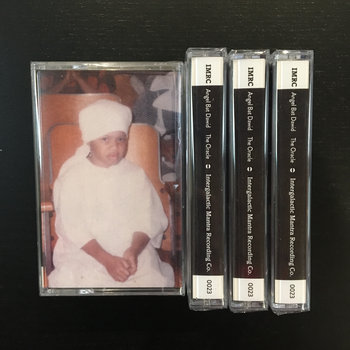 .
00:10 / 00:58
Merch for this release:
Vinyl LP, Cassette, Compact Disc (CD)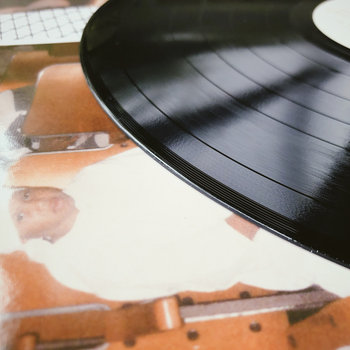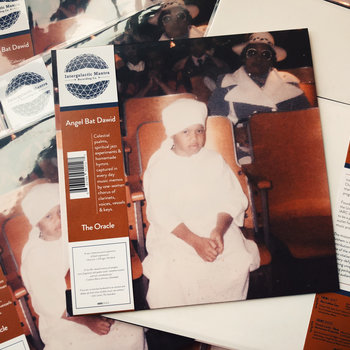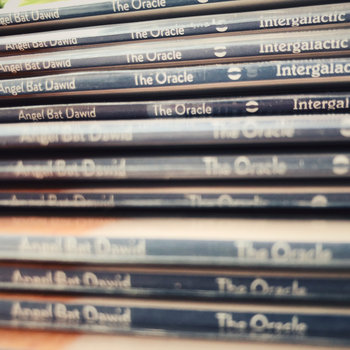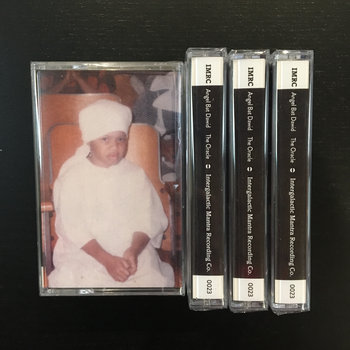 "That's always the part where I know what to do, I know what needs to go where," says Bat Dawid. "I need loads of free time for my songwriting, but it's a process that works, and I love composing this way." This process has turned The Oracle, Bat Dawid's debut album for International Anthem, into one of the most intimate and soulful jazz albums of recent times, filled with songs that deliver empowering affirmations and feelings of reflection through a spiritual jazz lens.
A clarinetist, singer, composer, and fixture on Chicago's vibrant free jazz scene, Bat Dawid's interest in music was piqued when her father took her to see the movie Amadeus when she was five. She became enchanted by a scene depicting a young Mozart—"Like me, a little kid!"—playing the piano and violin. Duly smitten, Bat Dawid requested the violin at school band trials, but ended up being given a clarinet. "It didn't look cool. I went to the library and all I could find was, no offense, Benny Goodman—I was a kid trying to be cool and here was a corny white dude playing a clarinet," she recalls with a laugh. A cassette of Mozart's clarinet concerto convinced her of the instrument's appeal: "Then I fell in love with the clarinet and we've been best friends ever since."
Over the years, Bat Dawid progressed on the clarinet, but began to feel self-conscious about her musicianship. She could read music proficiently, but felt "envious" of musicians who play by ear. "I felt very trapped to the page," she says. Things came to a head in 2014, when she quit a well-paying day job in an upscale lingerie store. "I'm a musician and I have to be able to do what I love even if it doesn't pay," she says. "As I started changing my thoughts, things started shifting in my life." A 401k that she'd forgotten about supplied the funds to live for a year as a full-time musician.
During this period, the Sonic Healing Ministries free jazz jam sessions, run by the saxophonist David Boykin, became key to Bat Dawid's transformation. She admits to being intimidated when she first attended, but Boykin encouraged her to trust her instincts and play by ear. Surrounded by like-minded souls, she met the musicians who would eventually become members of her jazz ensemble, The Brothahood. The sessions changed Bat Dawid's life: "You could get rid of all the university programs and just have a jam session and folks would learn more there, 'cause it's really just learning to be yourself."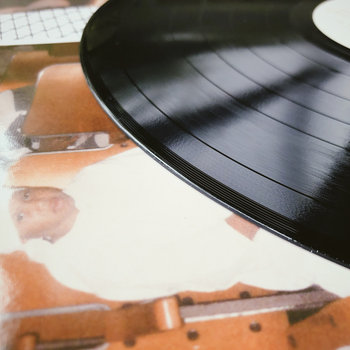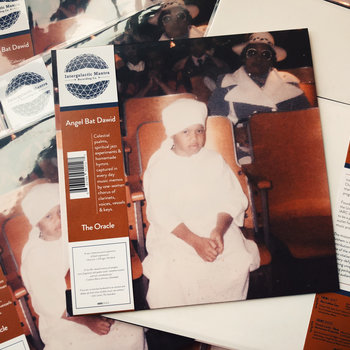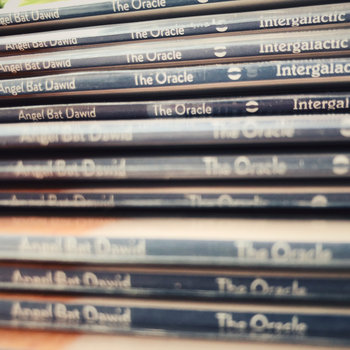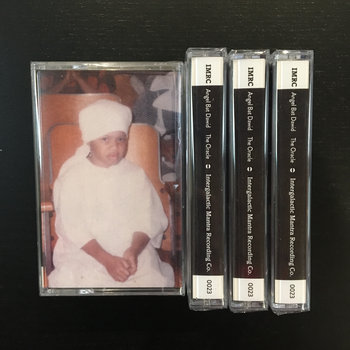 .
00:10 / 00:58
Merch for this release:
Vinyl LP, Cassette, Compact Disc (CD)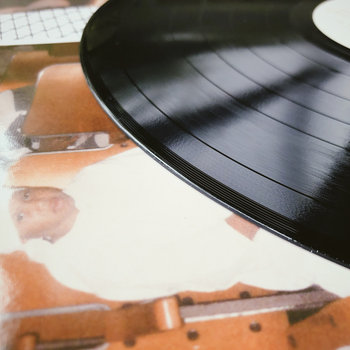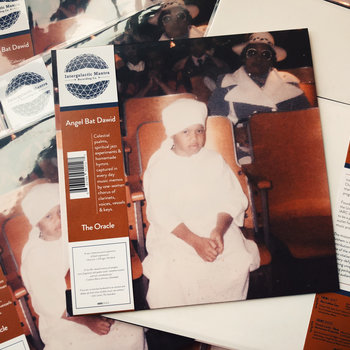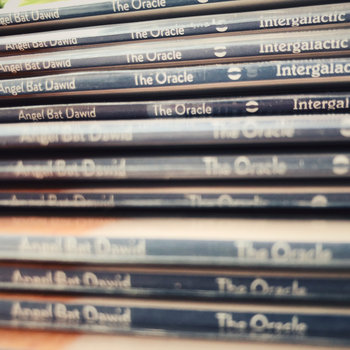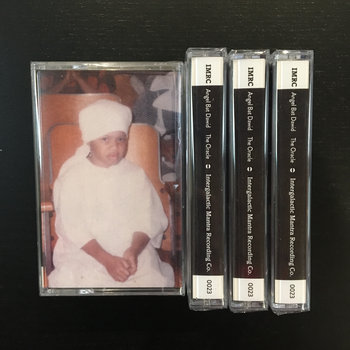 Active on Chicago's avant-garde circuit, Bat Dawid was noticed by Scottie McNiece from International Anthem. McNiece had heard about a series of demos Bat Dawid had recorded on her cell phone, primarily so she could email the individual instrument parts of a song to the musicians she was playing with ahead of performances. "They sounded perfect to us, very real," recalls McNiece. "We liked the idea of releasing music that was the most intimate portrait of who Angel is and what she does in her everyday life, moving through the world and recording herself."
Bat Dawid set about piecing the component parts of these demos together—clarinet and keys, drum patterns and lyrics—and molding them into the bewitching The Oracle. Her clarinet playing is often accompanied by mantras: On the mystical "Destination," she recites a poem by Yusef Lateef; "We Are Starzz" combines elegiac clarinet lines with a melodic chant encouraging self-worth. Bat Dawid wrote the title track after sneaking into the backyard of the nearby Margaret Burroughs mansion. As she began to meditate, she felt lyrics about reaching the kingdom of heaven channeling through her "from somewhere else."
The Oracle adds on to the rich lineage of spiritual black music that, Bat Dawid says, goes back to "when slaves used to go in the woods when their master was asleep and have these services called hush harbors and seek the spirits. That's just a jam session in the woods, by the way. From that you get gospel, you get jazz, you get blues, you get hip-hop." Then Bat Dawid delivers the crux of her message: "It all started because people snuck away from the establishment and the oppression to soothe their souls through sound—that's the music I play."