FEATURES
And The Beat Goes On
By MC Nocando · June 04, 2013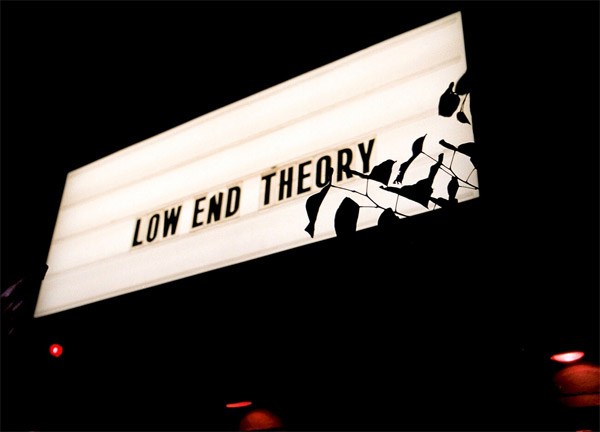 Photo by Brian Baeza, CC BY-NC-ND 2.0
"When Low End Theory first started, it was my rap, DJ Nobody's psych-rock homies, Edit and his weird burning man friends, Gaslamp, and the beat shit. We didn't decide what it developed into."
– MC Nocando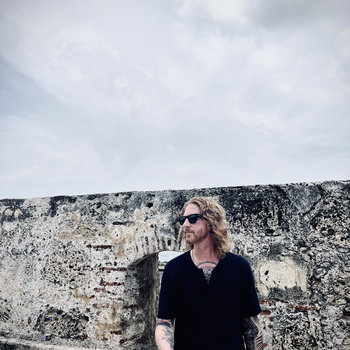 .
00:10 / 00:58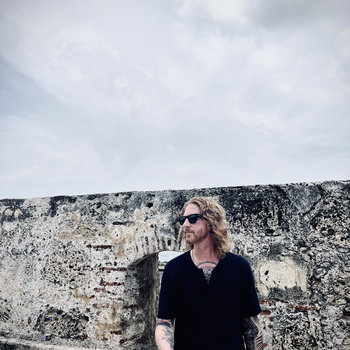 Back in 2006, a weekly experimental hip hop and electronic music night started up at the Airliner club in Los Angeles. Considered the epicenter of what became known as the L.A. beat scene, Low End Theory is still going strong, and also takes place in San Francisco, New York, and Tokyo. For some artists, Low End Theory was a culmination of years of dues paid in the music industry; for others, it was just a breeding ground.
To taste what's fueling the current iteration of Los Angeles' beat scene, I started at Hugo's Tacos. Facing out on Glendale Boulevard in Atwater Village, Hugo's staples are the honey-chipotle sauce, greasy fries, and soy chorizo. I'm sitting across a sidewalk table from Intuition, née Lee Shaner, a rapper, host of the Kinda Neat podcast, and bastion of the Southern California underground hip hop and beat scene. But right now he's giving me a biology lesson: "They say that for humans every cell replaces itself in a span of seven years, so it's like technically every seven years you're a completely new person. I think it's the same for any music scene. And Low End is coming up on its seventh anniversary."
.
00:10 / 00:58
Shaner is old enough to remember the rave scene of the '90s, and believes the intertwining of dance and new hip hop (or more temporal terms like 'trap') is a major part of today's rave revival and the drive behind much of the current L.A. sound. At the very least it's a good intersection to start at when exploring the state of a scene which is so vibrant, it has become dauntingly expansive. In between bites of a chicken quesadilla, he tries to explain to me why hip hop DJs aren't exactly DJing hip hop anymore. "All the smart DJs realized that money is in dance music right now. They don't do hip hop – at least, not traditional hip hop."
Daddy KevThe Alpha Pup Records and Digital Distribution compound is only about eight steps away from the taco stand. After lunch we catch Alpha Pup's founder Kevin Moo, who also goes by Daddy Kev and is credited with starting up the Low End Theory. He's bounding up a spiral staircase in the office courtyard, headed to the studio that he recently built with James McCall (aka Low End Theory host MC Nocando). Shaner takes me upstairs. In one room they're tracking the Kinda Neat show for the week, and down the hall Daddy Kev is with a band, mastering their record.
Downstairs in the Alpha Pup office, there's a stream of interns coming in for the afternoon, mostly to screen promotional material and update Alpha Pup's social media for the approximately fifty labels they distribute. It's an impressive workload for such a small office, and I'm wondering if there are enough chairs for everybody.
Between office work and studio time, paterfamilias Kev sits behind his desk explaining how the label is evolving with the rest of the scene. For Alpha Pup and many others, Low End Theory was the beginning of an era: "There was a time when that was L.A.'s best-kept secret, but it's blown up now. Today's music fan is operating at light speed." Low End mainstays are now well-known names worldwide: Ras G, Daedelus, Thundercat, Flying Lotus, and Shlohmo. They are also artists who could already be counted in Alpha Pup's old guard. "But a lot of those artists are spreading their wings. They've been successful with a release or two, have an aesthetic to draw from, and I think the next step for a lot of them is to work with other, bigger, maybe more mainstream artists, and explore their sound a bit. Will what has happened thus far be their golden age, maybe some of their best ideas? Absolutely. Just the same, we're already seeing another crop of artists emerge."
.
00:10 / 00:58
Alpha Pup's in-house record label (which accounts for only a small number of the albums they distribute) has lots of promise. Edrina Martinez, aka Astronautica, is only 21, but turned quite a few heads with her debut LP in February. Replay Last Night bears the influence of the aforementioned originators, but soars easily with its own unique dream-state landscapes and tropical ease. Likewise, Kate Ellwanger, who goes by Dot, brings her experience in opera and composition to her beatmaking. Dot found her own voice in a debut last year; the whimsical, circus-dubstep EP Calliope. A follow-up is to come on June 25th.
NocandoSitting there in the Alpha Pup office, I get the feeling we could talk about new talent all day long, but I've got to get across town to meet Nocando. So I hop the bus from Glendale to Earwolf Studios in Hollywood, where he and journalist Jeff Weiss are recording their weekly hip hop show Shots Fired. Nocando still hosts Low End Theory at least five times a month, in both L.A. and San Francisco, when he's not touring Japan. He's also now CEO of his own label, Hellfyre Club. In addition to a recent dual-EP project with hyper-lyrical young rapper Milo, Nocando has just dropped his first solo release in three years: a sonically thudding and emotionally heavy mixtape called (winkingly) Tits 'N Explosions. Barely three decades old, with three kids, his ambition remains, unfettered.
The late nights at Low End seem more like Nocando's day job, one which he'll keep through thick and thin. When asked how he feels about Low End's status as a "scene," he claims doesn't care, and never has: "I don't feel anything – I never thought about that before. When Low End Theory first started, it was my rap, DJ Nobody's psych-rock homies, Edit and his weird burning man friends, Gaslamp, and the beat shit. We didn't decide what it developed into. It just so happened that it happened there."
Huh What & Where Recordings is associated only loosely with Alpha Pup, which I'm realizing is kind of a feat if you're an established beat label in the greater Los Angeles area. Founded by Bahwee Suh, Francis Clemente, and Keith Fujimoto (who was an intern at Stones Throw Records at the same time as Flying Lotus), HW&W is part of a new germination happening just east of L.A. in the Inland Empire.
Talking to me from their unofficial label house in Diamond Bar, Bahwee is adamant about one thing: even though they're an international label, they have a real-life, social basis in SoCal. HW&W is above all a group of friends who hang out, smoke, drink, and get into trouble together. "I remember the first time I met Juj… I ended up in the back of a police cruiser."
Juj, more rarely known as Julian Berg, is a co-founder of the Wedidit collective, a childhood friend of Shlohmo, and a pillar of HW&W, known for vehemently denying opportunities for press and making tracks that embody the "beat scene sound," if there is or ever was one. But HW&W's stable of artists is growing rapidly and reaching literally all over the world. From Canada they source both the soulful beats of Elaquent (Guelph, Ontario), whose album Believing is out June 24, and the heavier, turnt-up hip hop of Kaytranada, who is a magnetic force in a newly thriving Montreal beat scene, one worthy of a separate investigation entirely. There's also Ta-ku, out of Perth, Australia, who first caught some shine for his 50 Days of Dilla project and went on to become one of the label's most well-known signees.
Kaytranada, Elaquent, Ta-ku
But back to California: One of the spots where the Inland kids and the L.A. O.G.s intersect is in Santa Ana. The Crosby, a restaurant which was opened almost five years ago by Chris Alfaro (aka Free The Robots), worked its way into becoming a Mecca for the culturally starved and beat-inclined in Orange County, and not only that but a place L.A. DJs and musicians respected enough to make the drive to for a show. Alfaro gave Bahwee and his crew My Hollow Drum their first gigs at The Crosby. "It was through [Alfaro] that MHD played some epic shows, with some of our heroes like Nosaj Thing, Dibiase, The Gaslamp Killer, etc…"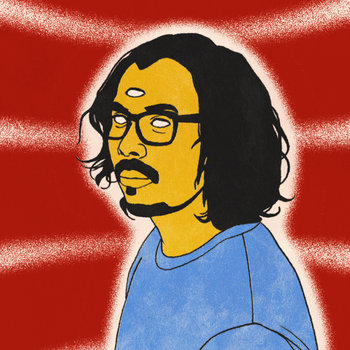 .
00:10 / 00:58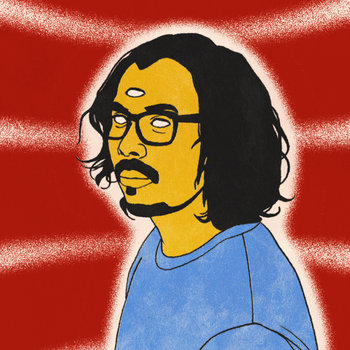 Free The Robots seems a fitting liaison, because Alfaro is an incredibly consistent, independent and forward-thinking producer in his own right. For a decade now, FTR has represented a heavily psychedelic side of the L.A. instrumental music. Alfaro's new release, the In Other Worlds EP, is no exception. "Transmission" is a gravelly trip through dithering jazz samples and bloated live drum hits. Set with long in- and out- fades, it parades through your mind like a mechanic, future-pocalypse marching band short-circuiting under pelting acid rain. Hardly what you'd call an Orange County aesthetic.
.
00:10 / 00:58
Closer to HW&W headquarters there's Beat Cinema, a newer weekly showcase that goes down every Thursday at Hip Kitty Jazz in Claremont. Run in part by Michael Leon Davis, who is – and it shouldn't surprise you by now – also a current intern at Alpha Pup, Beat Cinema might be the biggest weekly event outside of the city that this scene has to offer. Every Thursday, residents such as Repeated Measures and Gypsy Mamba rotate in and out, bringing featured acts from all around the country to the often-sleepy college town.
The week that I'm in L.A., Beat Cinema is hosting a fundraising event for Dublab, the internet radio station and robustly-beating heart of an even more broad-based music scene in Los Angeles. Earlier in the week I found myself at the lab, listening to Sweatson Klank broadcast over the internet airwaves and chatting with Dublab's GM Alejandro Cohen. He's so calm and pleasant, you'd never guess he works for a nonprofit doggedly grinding its way toward a $25,000 pledge drive goal.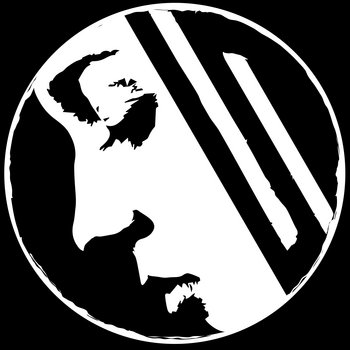 .
00:10 / 00:58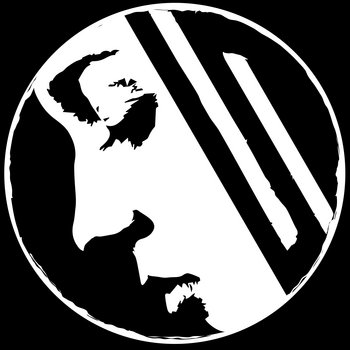 In a recent LA Weekly profile, Jeff Weiss said of Cohen, "He's a Swiss army knife of an artist – the sort of indispensable but underpublicized figure who inevitably helps form the dorsal column of any vibrant art scene." And perhaps also because of his socially generous aura, you can tell he knows everyone. So I try to lob specific questions at him and pigeonhole his scene, and, wisely, he keeps reminding me that it's not so serious and strict as I want to make it. "Keeping it loose for us is kind of the key," says Cohen. I confess to him that my mind is kind of boggled by the overlap – the sheer number of people and connections – of which I feel like I've barely scratched the surface. Like a sage teacher, he schools me without lecturing: "The overlap is natural. Everyone is just moving in a natural way, and to not be overlapping would be more of a calculated move. For instance, our motto here is Future Roots Radio, which is to say that we're playing the music of yesterday that are the roots of today's music, and the music of today that will be the roots of tomorrow's music. And you can build from there."