FEATURES
Analog Endeavor
By Max Savage Levenson · November 13, 2015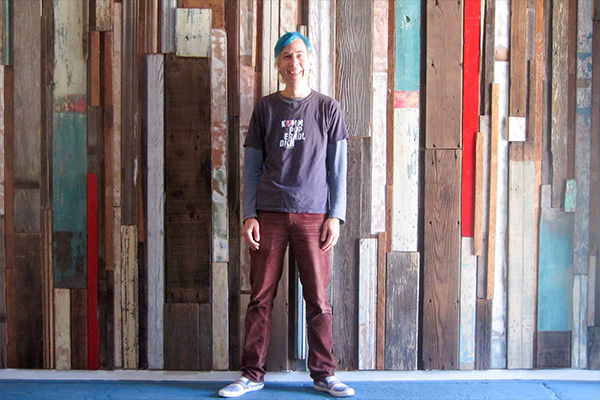 "The only reason that we exist is that we want to do something you can't do at home. Otherwise, what's the point?" — John Vanderslice
With only three weeks to go before the big opening party, Tiny Telephone Studios' cavernous new Oakland space is far from ready. Wires dangle from the ceiling, lights flash overhead, the walls remain unfinished; yet John Vanderslice, the studio's owner, doesn't seem perturbed. He has just arrived from getting his hair dyed across the bay in San Francisco, and as he flits from unfinished room to unfinished room, his head radiates shades of pewter blue and radioactive green. Vanderslice, who is almost 50 but looks half that, greets everyone he sees by name, running his hands over every surface and complimenting his crew on the stains in the woodwork. At the center of the maze-like studio sits a 64-channel Neve analog mixer, currently hidden under a blue tarp like a whale on an operating table. Standing behind it feels a bit like steering a cruise ship; an enormous window exposes the studio's live room, which right now is full only of debris.
While the space is dazzling, exciting, and a bit overwhelming, its construction is both improbable and insanely risky. In 2015, a time when Bay Area real estate has constricted artists of all stripes with a Darth Vader-like grip and anyone with a computer and a microphone has a recording studio at their disposal, John Vanderslice has decided to stretch himself across the two sides of San Francisco Bay. And it's not just any studio he's building, but one founded on the promise of an antiquated and painfully expensive mode of recording: the tape machine.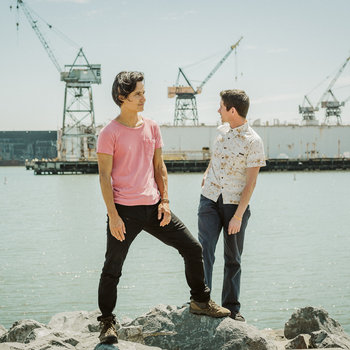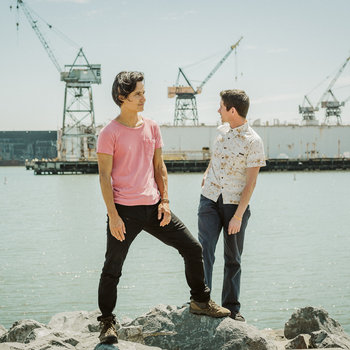 Merch for this release:
Vinyl LP, Compact Disc (CD)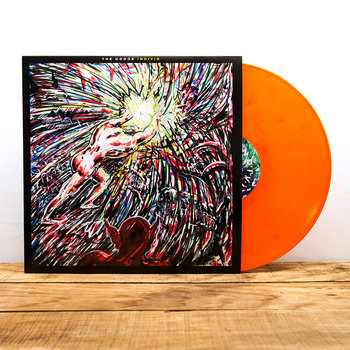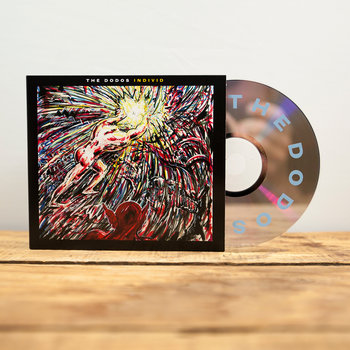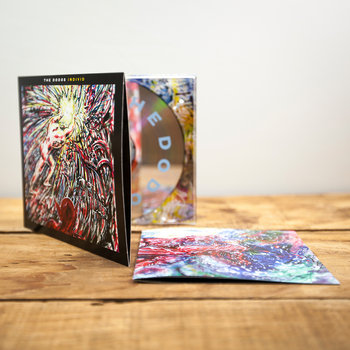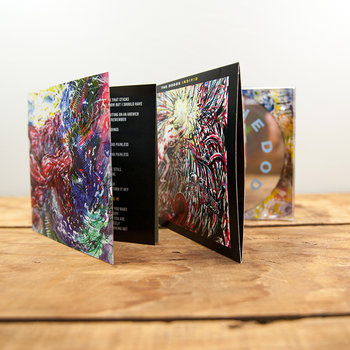 photo by Chloe Aftel
The original Tiny Telephone Studios, squeezed between a city park and a highway overpass in a residential neighborhood of San Francisco, has been Vanderslice's labor of love for almost two decades. A long line of indie royalty have recorded there, including Sleater-Kinney, Deerhoof, Death Cab for Cutie, the Dodos, and countless others, not to mention Vanderslice himself. Vanderslice told me that he often only gives his clients a single week to record and master an album, ensuring that they focus on their performance and don't belabor the tiny details. Besides, when you're recording to tape, time is money.
When it comes to tape, Vanderslice is a bit of an extremist. "I'm Che up in the hills," he exclaims. He is so committed to using tape that he gives it to all of his clients free of charge, a move that has cost him thousands of dollars. (His studios are still equipped with ProTools, however.) "The only reason that we exist is that we want to do something you can't do at home," Vanderslice says. "Otherwise, what's the point?" For Vanderslice and his team of engineers, tape doesn't merely lend a certain fidelity to recorded music, but completely reshapes the workflow of creating a record. Recording to tape, and the subsequent act of mixing in real time, forces artists to let imperfections slide, and leaves them nowhere to hide behind their own performances. "What you hear is what was played. That's rare nowadays," points out Meric Long, guitarist and vocalist for the Dodos, before ceding that you can still manipulate tape, by speeding it up or slowing it down, to make it do what you want it to.
Around the corner from the live room stand two vintage Studer 827 reel-to-reel tape machines, waiting to be installed. "I fucking hate Pro Tools," Vanderslice told me. "If I could bomb that fucking Avid building and disconnect all that crap, I would in a heartbeat." (When I later asked him if he is comfortable with me printing that, he solemnly responded, "No retractions," before adding "C-4, specifically.") During my visit to the studio, Vanderslice and Beau Sorenson, a freelance engineer who often works at Tiny Telephone, fawn over the boxy grey machines like they are vintage cars or highly accomplished children, describing the machines' innards with feverish excitement.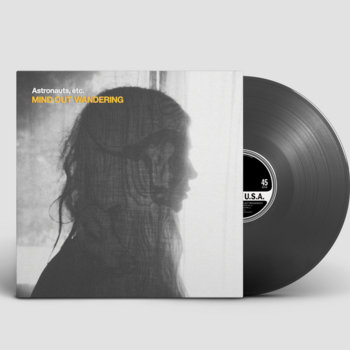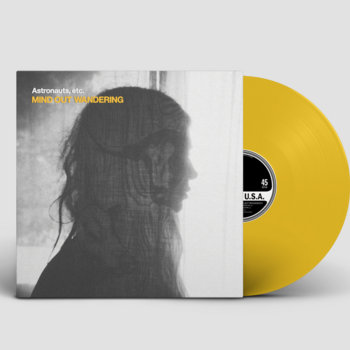 .
00:10 / 00:58
Merch for this release:
Vinyl LP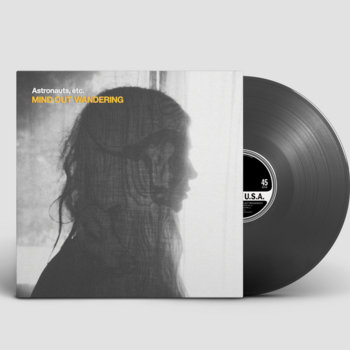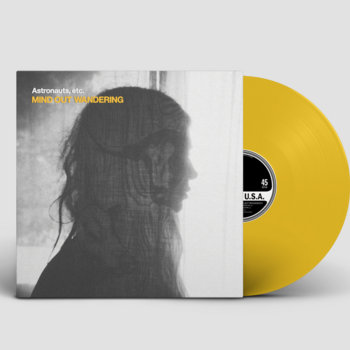 photo by Ginger Fierstein
It's not just tape machines and mixing consoles that Vanderslice collects. The San Francisco studio is (and its Oakland counterpart soon will be) full of vintage instruments—countless marimbas, guitars, synthesizers and amps. Anthony Ferraro, whose project Astronauts, etc. recorded their debut album at Tiny Telephone earlier this year, recalls being wowed by the studio's array of synthesizers. "On ["Shake It Loose"], we decided to have a section that took the listener to synth heaven," Ferraro explains, "so [engineer Jamie Riotto] busted out an entire additional reel of tape and we spent an evening recording a couple dozen tracks of synths…the result was, well, heavenly." By relying on post-production software as little as possible, Vanderslice and his team depend on the instruments to speak, and sing, for themselves. Rich, vivid tones permeate countless Tiny Telephone releases, from Deerhoof's spastic Friend Opportunity to the Dodos' elegant Individ and Sleater-Kinney's triumphant comeback, No Cities to Love.
Yet none of the gear or the tape matters if the engineers don't build a sense of trust with their clients. "We bully bands at first," Vanderslice explains; he instructs them to leave their gear at home. I ask him if what he's doing is comparable to the military's strategy of breaking individuals down and then reshaping them. "We're trying to make people less robotic," he says in response. "[Musicians] come to us in lockstep…afraid to step outside the box." Shannon Shaw, lead vocalist and bass player for Shannon and the Clams, recalls that engineer Sonny Smith (also of Sonny and the Sunsets) "played the devil's advocate a lot [while recording their album Gone by the Dawn], which helped me make decisions I possibly wouldn't have made otherwise. He helped us sculpt the record to be more intense Clams." While this aggressive approach inevitably poses a threat to some artists, it has earned Tiny Telephone a distinct reputation; the Oakland studio has already been booked for months in advance.
.
00:10 / 00:58
Merch for this release:
Compact Disc (CD), Vinyl LP
Over the course of 20 years, Vanderslice has used analog tape as a means to capture what makes a musician a musician: how well they can play their instruments. The Dodos' Meric Long told me that recording at Tiny Telephone "made us better musicians." With an expansion into Oakland, Vanderslice isn't proving that analog tape is making a comeback, or even that his business has become lucrative. More than anything else, the victory belongs to the artists who have shown that in an age when any sour note or missed beat can be easily remedied, they have nothing to hide.