FEATURES
"America Dream Reserve" Celebrates Unsung Artists
By Martyn Pepperell · October 12, 2022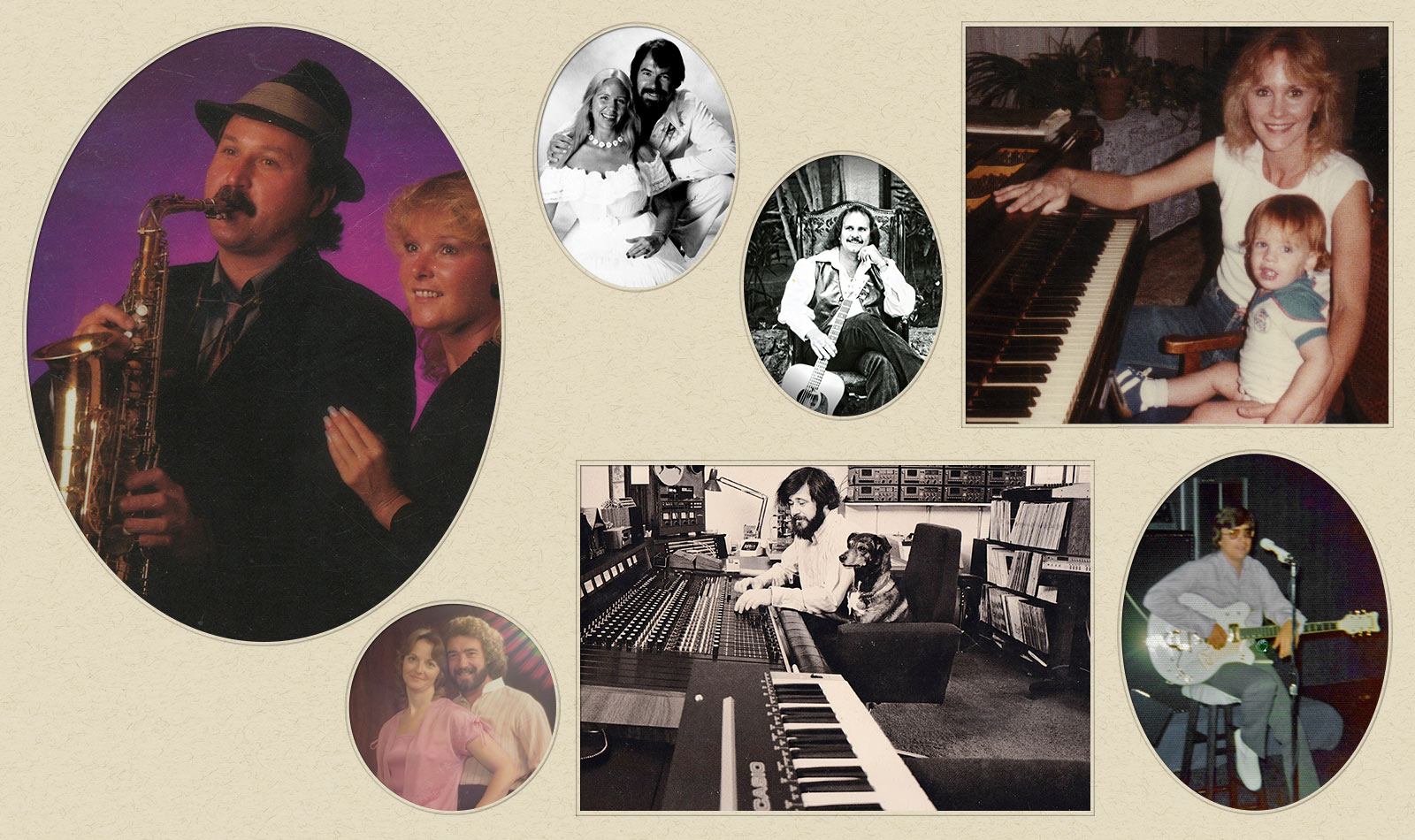 "The idea was this dusty hotel lounge vibe, with a lot of covers and small town USA groups that were one-man-band type situations," says Henry Jones, the founder of the Santa Cruz, California reissue label and archival project Smiling C, of their latest release America Dream Reserve.
Several years ago, the European creative director and record collector Charles Bals sent Jones a playlist titled Hotel Keys. Having just compiled Club Meduse, a cult collection of Balearic deep cuts for the London label Spacetalk Records, Bals was already busy again unearthing a wealth of obscure 1970s and 1980s American country, lounge, and folk records. "Instantly, I thought this is a pretty sweet concept, and I'd found a bunch of records I thought would fit well with it," says Jones.
Bals' playlist eventually evolved into the America Dream Reserve compilation. The album is an hour-long road trip through the late nights of an unsung generation of American entertainers. Working with drum machines, synthesizers, and early home recording gear, the artists expressed their aspirations, heartbreak, and sorrow through private press records sold at shows that were often punctuated by magic tricks and comedy routines.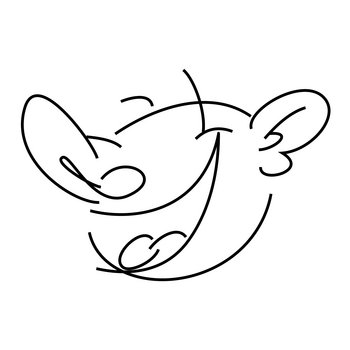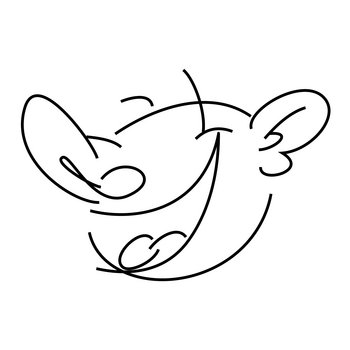 Merch for this release:
2 x Vinyl LP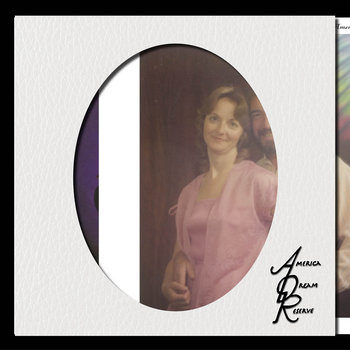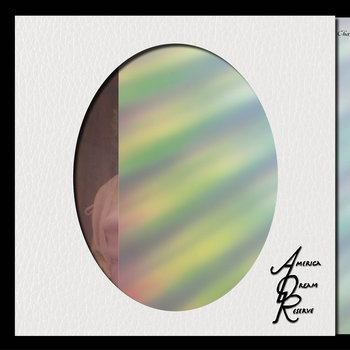 Before running Smiling C, Jones spent his college years collecting odd records and working at his campus radio station. At the time, he was inspired by Amsterdam's Red Light Radio, ESP Institute founder DJ Lovefingers' website, and Beach Freaks, a bespoke record service his future America Dream Reserve collaborator Bals was running with fellow collectors Evan Jordan and Danny McLewin from Psychemagik. As now-crucial reissue labels like Music From Memory began opening in the mid-2010s, Jones was hooked.
The catalyst for launching the label came from Jones's\ connection with the 1980s Moroccan hip-house MC Shams Dinn. After hearing Dinn's infectious 1987 single "Hedi Bled Noum," Jones got in touch, and Dinn shared a bunch of unreleased recordings with him. "From there, it just rolled into we should reissue this," he says. In 2018, Jones began Smiling C with a self-titled collection from Dinn. "I got to know Chris Bonato from [the Melbourne reissue label] Left Ear Records, and he was really helpful in the beginning," Jones says. "Chris gave me some tips and hooked me up with a pressing plant."
America Dream Reserve arrives on Smiling C after a run of reissues and archival releases of 1980s dub post-punk, sophisti-pop, minimal jazz, and ambient records from Liverpool, Manchester, and Mexico City, as well as documentary work, a mix series, an archival Youtube channel, and Mixed Signals, a side-label run with Séance Centre. "I think that beyond the music, sharing the stories of the artists was also something I really wanted to do," says Jones.
Bill Welsh, the El Paso, Texas singer-songwriter who contributed the psychedelic country song "So Very Long" to America Dream Reserve, grew up in a religious household where rock 'n' roll music was strictly prohibited. "I started playing in the late 1960s because my father was a Baptist priest," he says. "In '68, I turned 18and told my dad I was going to go and do what I wanted to. I played the guitar and sang in rock bands, and finally, in the 1970s, I started playing solo."
Merch for this release:
2 x Vinyl LP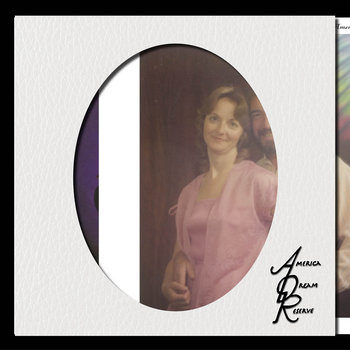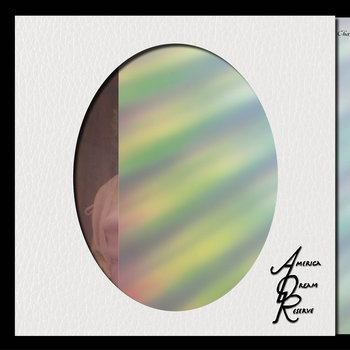 By the mid-1970s, Welsh was a father. Forgoing touring or chasing fame, he supported his family by playing covers several nights a week in hotel lounges, restaurants, and bars around El Paso. "It was come to the bar, buy a bunch of drinks, listen to the guy playing," he says. "That's been the basis of my whole working life." During those years, Welsh wrote a set of originals, including "So Very Long," which he later recorded and self-released in 1984 as his first album, All You Need. "I love singing, and I've done it all my life," Welsh says. "I also like writing music, and I would be very happy just doing that. I've never been driven to be up in front of thousands of people. I'm not sure if I could even pull that off."
While Welsh was plying his trade in 1970s El Paso, Mark Sabol and his now ex-wife Suzann were performing covers and dreamy country-folk originals at the Crossroads lounge bar in Ellensburg, Washington. Then known as Mark and Suzanne Farmer, the couple started out playing folk music in the mood of Neil Young, James Taylor, and Joni Mitchell before graduating to dance records. "I shouldn't say graduated," Sabol says. "Devolved would be a better word."
After securing management, they went on the road, playing residencies in nearby Walla Walla, Washington and Milton-Freewater, Oregon. "We just figured out the songs that worked, had a dinner set, played the flute, and had the jokes and stuff that keeps people hanging around," Sabol says. "If you want a true confession, our personality and shtick were how we made a living more than our musicianship, which was marginal, really."
Merch for this release:
2 x Vinyl LP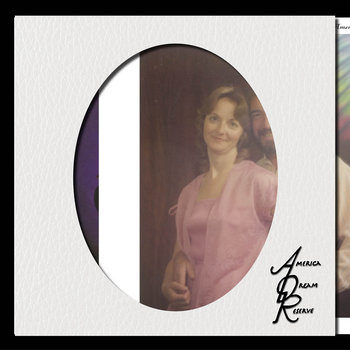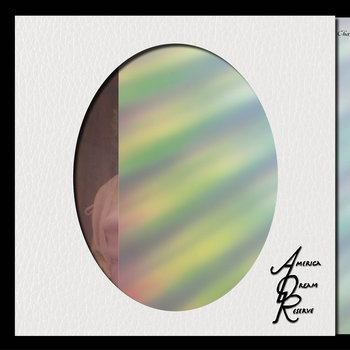 In 1978, the couple purchased an early four-track and a drum machine and recorded their first album We've Been There. A mixture of covers and originals, the album included a haunted flute-folk version of "Dreams" by Fleetwood Mac. In more recent years, it has resonated with a new generation of DJs, eventually leading to a digital reissue of We've Been There in 2020 through Chicago's Numero Group.
For Jones and Bals, the gem they wanted was one of Sabol's originals, a strident-but-resigned lounge song, "Waiting For The Dawn." Across the compilation, "So Very Long" and "Waiting For The Dawn" come together with other evocative and similarly slanted songs. The work they collected for America Dream Reserve represents a triumph of heartfelt songwriters overcoming the technological and financial limitations they faced in their era.
"It could be a soundtrack to a movie that doesn't exist," says Bals. "There's a bit of David Lynch, Sergio Leone, and The Asphalt Cowboy in it, and there's a bit of that '70s/'80 obscure arthouse cinema. We're in this place where it's not just all hope. It can be romantic, but it should not be cheesy. It can be dark and obscure, but not without hope. So, we are in the twilight between good and bad, between happy and melancholic. I think it's twilight music."