FEATURES
With "Feeling, Inconsequential," Amaka Queenette Unveils A Breathtaking R&B Vision
By Chaka V. Grier · May 11, 2020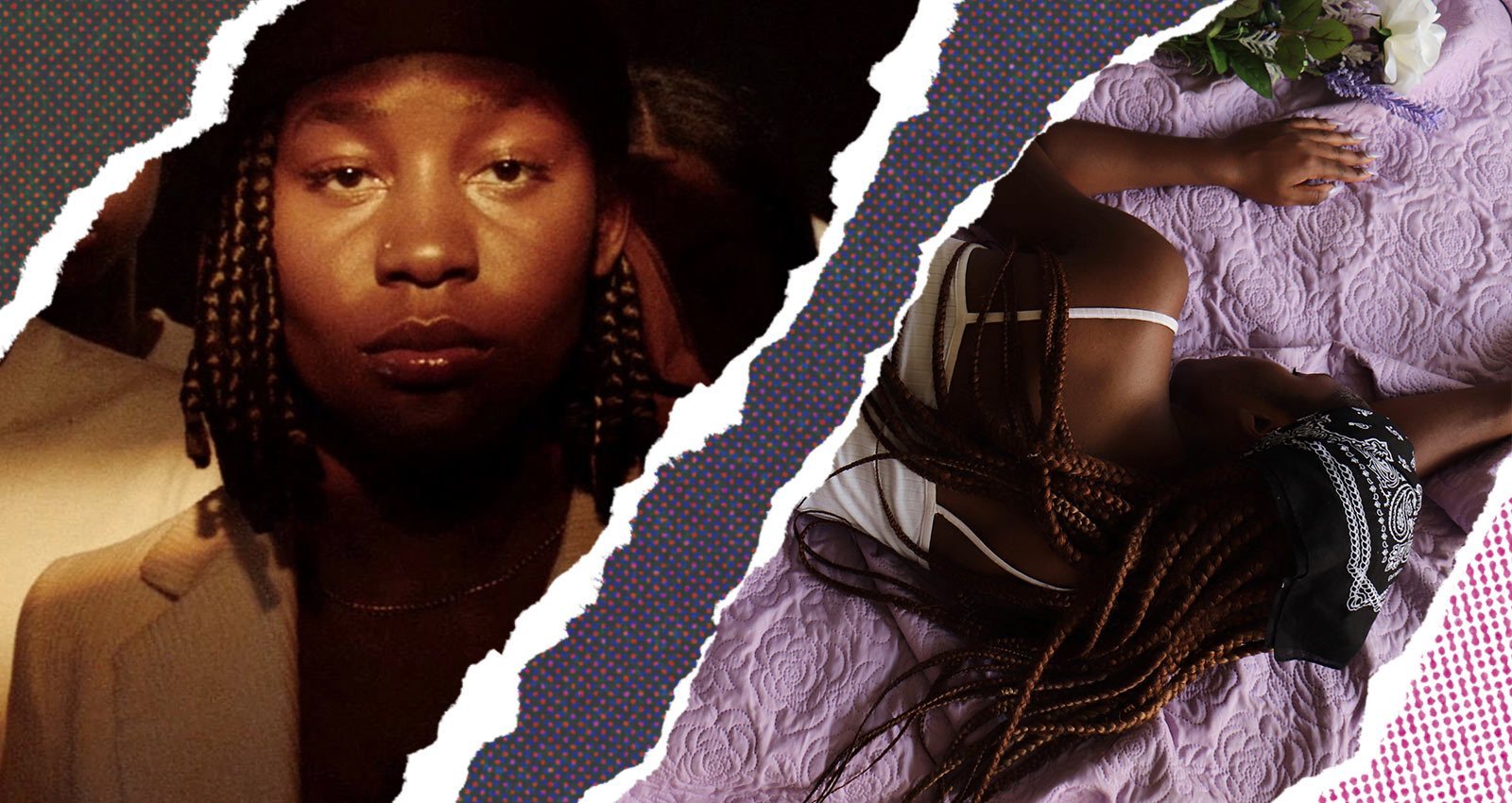 Toronto singer/songwriter Amaka Queenette (née Amaka Azubuike) was just out of high school when she released her first EP Vacant, in 2007. And while Queenette demurs slightly when asked about it—"It was my first anything," she says—Vacant didn't feel like the work of a beginner. Featuring her dazzling, urbane vocals and frank, introspective lyrics, Vacant explored the vanishing line between Queenette's youth and approaching adulthood. Though slight in length, it was voluminous in sound, touching on a host of musical styles. The Quiet Storm opener "Show Me" floated forward gently, Queenette's vocal displaying the patience and composure of a singer twice her age. "Neighbours" drew on neo-soul, with lyrics that spoke of loneliness—the desire to be more accessible to those around you, but the inability to do so. "Indecision" dabbled in jazzy sweet soul while "Independence" radiated gospel passion, proving Queennette was just as capable of stirring up a storm as she was keeping things at a low simmer. Yet the woman who made Vacant—and who is now preparing to release Fleeting, Inconsequential—still questions who she is, both as a woman and as an artist. "I don't think I can sing, if I'm being totally honest with myself," she confesses sheepishly. "But reactions [by listeners] have always been powerful."
.
00:10 / 00:58
Queenette was born in Port Harcourt, Nigeria, and lived there until she was seven years old. Music filled her young life—particularly the voices of her father's favorite gospel singers, Don Moen and Kirk Franklin. "I was drawn to music," she says. "I was always in choirs. Any kind of performance opportunity in elementary [and] middle school, I was there. It was never a conscious thought—it was more like why wouldn't I do this? This is what I love to do."
When she was seven, Queenette's family immigrated to Canada. Adjusting to life in a new country came with a few bumps, including what Queenette describes as a less-advanced educational system than Nigeria's, coupled with the fact that she was the only black girl in her class for four consecutive years. By the time she got to middle school, she was writing songs—"four-chords-on-the-ukulele-type tunes"—and by her mid-teens she was writing more advanced numbers on the piano. "I would just sit at the piano for no reason other than just to [write], and the song would come," she says.
In 2018, she enrolled in nursing school. It was a practical choice—she was passionate about the profession—but she also had the nagging sense that she should continue pursuing her music, if only so that she wouldn't regret it later. She enlisted her best friend, Humber College jazz student Joshua Stanberry, as co-creator, and the two got to work, collaborating via Google Hangouts to work out the melodies, chords, and song structures. That summer, Queenette, Stanberry, and a group of friends gathered in Queenette's parents' basement to record. The band consisted of a drummer from her church, a bass player referred by a friend, a guitarist who was a classmate of Stanberry's, and a choir consisting of neighborhood friends. (They used three mattresses to create an ad hoc drum booth to prevent the sound from bleeding into other tracks.) A month later, Vacant was born.
.
00:10 / 00:58
Now comes Fleeting, Inconsequential: Of Loves and Lives Passed, a two-track visual album that continues Queennette's exploration of the idea of growing up and letting go. The album was inspired by Frank Ocean's Endless. "I think he's an incredible person," Queenette says. "He made a whole visual album of him building a staircase—a wooden staircase! And he got people to sit and watch him do that for 45 minutes because the music was so incredible. It was that moment of 'wow'!" she says, her voice perceptibly brightening. "I wanted [Fleeting, Inconsequential] to be a package deal. That idea entered my brain and just would not leave."
The two songs are downtempo and sweeping, Queenette's gently layered vocals evoking surrender, yearning, and despair all at once. Around her voice float snippets of spoken-word passages that stand in for Queenette's internal dialogue, weighing out her impulses and feelings. The visuals that accompany the songs show honey-colored slices of light moving across veiled bodies and shifting statues. Taken together Fleeting, Inconsequential is about longing for a lover, even as you wished you no longer did. It's about that first sweet love, and first bitter heartbreak. "It's a fine night to feel infinite," Queenette sings in her light, airy falsetto in "Inconsequential." The line lands like a mantra—a product of newfound wisdom, and a tentative decision to embrace herself.
.
00:10 / 00:58
"[Fleeting] is about giving too much to a love that no longer exists and ending up empty as well as empty-handed," she explains. "[Inconsequential] reflects on the certainty of endings. Who we were years ago isn't who we are now. Everything is ever-changing and ever-ending."
Fleeting, Inconsequential makes melancholy feel beautiful. It's the inspired work of an artist following her own path, with the ability to frame love and identity in thrilling new ways. Even more important, it's providing freedom for the artist herself.
"I've told those close to me that it's been a long, long time since I felt something  so deeply that I was awed, or it took my breath away," she says. "Making this music, and being able to feel everything that I'm singing about, breaks through the apathy that's been covering me lately. It's like 'Hey self! I know you don't feel much right now, but don't forget all the things that once made your heart happy or made your heart break.'"