FEATURES
Alsarah & the Nubatones: A Tapestry of Migratory Patterns
By Marcus K. Dowling · September 14, 2016
On September 30, East African/New York hybrid band Alsarah & The Nubatones will release Manara, the follow-up to their stellar 2014 recording Silt, a landmark debut that took the group on a well-received worldwide tour. The Nubatones lost their original oud player Haid Manoukian to cancer last year, so the retooled group took a sabbatical to Morocco before writing this album, hoping to find a deeper sense of togetherness in the wake of an integral loss. While there, the musicians decided the inspiration for their next album should be related to themes of "movement and migration in the face of the current anti-­immigrant global atmosphere." The album's retrofitted soul outlook pairs well with various modern-age influences, including Afro-Latino aural-historical intersections, and dark Indian polyrhythms. It's a unique listen that worms into the ear and caresses the soul.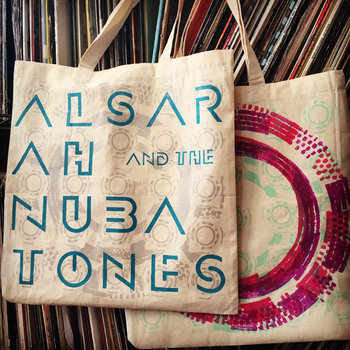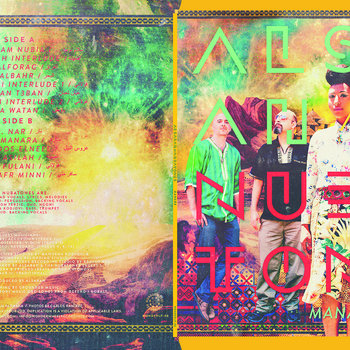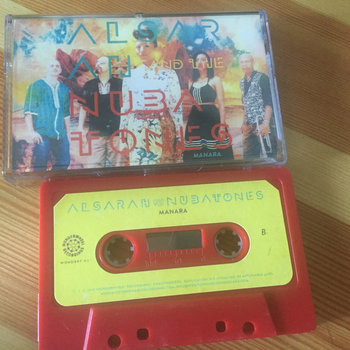 .
00:10 / 00:58
Merch for this release:
Vinyl LP, Compact Disc (CD), Cassette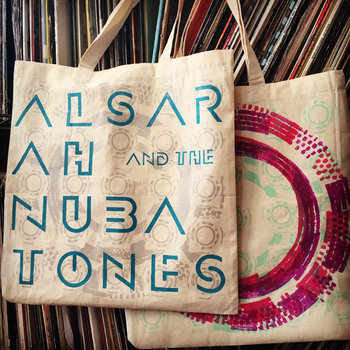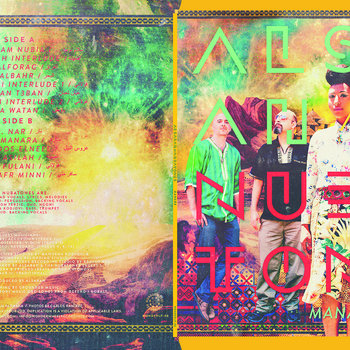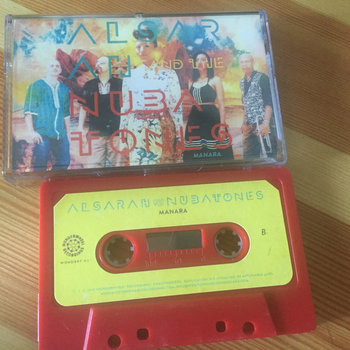 In this interview with the Khartoum, Sudan-born, and Yemen and Massachusetts-raised Alsarah, the motivation and craft behind Manana becomes clear. She discusses how she navigates being a performer, songwriter, and Wesleyan-educated ethnomusicologist, how she blends multiple East African influences together, and the collaborative process of The Nubatones as a group.
The Guardian called you "the new star of Nubian pop." What exactly does that mean to you?
Ha! I don't think I really make "Nubian pop." I draw from not just Nubian-Sudanese sounds, but my sound is a larger east African sound in general. East Africa has common influences due to trade and geographic location, so it's a regional thing. From Ethiopia to Zanzibar, to Kenya, I've been into all of the different sounds. I am not just Nubian and Sudanese, but I am also East African. We started the Nubatones as a band in order to dive into this music and also to dive into it while being based in the United States.
At what point did you decide you wanted to make music?
I decided to be a professional musician while living in the United States. I always loved music and played the keyboard a bit when I was younger, and I'd save all of my allowance money to buy music. The idea to become a musician didn't happen until I was in college at Connecticut's Wesleyan University. I majored in Music and minored in Ethnomusicology, so I always knew that I would be involved in music somehow. I just didn't know I'd be a performer and do the performance thing.
I originally thought I'd go to graduate school and get a Masters degree in ethnomusicology. However, I felt in my gut that if I didn't give this "being a musician" thing a shot, that I would regret it. There's nothing worse than the feeling of regret to me, and I didn't want to die thinking "what if?" I figured that the worst case scenario is that I would fail, which didn't sound traumatic! I moved to New York and fumbled around trying to figure out [the music industry] by exploring different ideas and projects, getting my feet wet in the live local music scene. After a few years, I created the Nubatones.
What is it about the creative process with a band that makes it such an important part of your artistry?
I've always been a live musician and my musical performance experience is all based in live performance, so I couldn't imagine not having a band. I wanted to be able to make music anywhere, under any circumstance, even if those circumstances involved, say, not having electricity. My band is a very active part of creating my sound. I write the songs, but we write the arrangements together as a band. It's a collective and communal process, which, given that music is best when it connects people together, is important.
I'm old school in that sense, I guess. I want a band that's like a family that I can tour with, create with, bounce ideas off of, and grow artistically. My entire band is filled with professional musicians who have been doing this basically their entire lives, so we all have so much to teach each other and learn from each other.
So, Manara. Insofar as the collaborative process here, what about its uniqueness stood out the most to you, and why?
For the first album, we listened to a lot more traditional East African music, as I wanted the band to get a sense of the sound I was looking for, and also I wanted to get a sense of the sounds that they were into as well. My sister and I are the only Nubian Sudanese people in the band. Ramy is half-Egyptian, grew up in the States and knows a lot of Sudanese history. However, everyone else was largely learning about this stuff.
For the second album, we went away together to Morocco after a year of touring. While we were there, we cooked together, ate together, fought together, talked about different musical concepts, and also the art of making music. We had a playlist of all of our favorite hip-hop tracks that we listened to while we were making breakfast, then we'd listen to old recordings from Greece and Andalusia, and in the evening we might listen to music from Zanzibar and up and down the East African coast. Also, we'd mix in jazz and just generally a variety of sounds that make us uniquely who we are as a group. That's how we evolved the Nubatones' sound as a band. We were able to discover a unique [sonic] voice from everything we heard.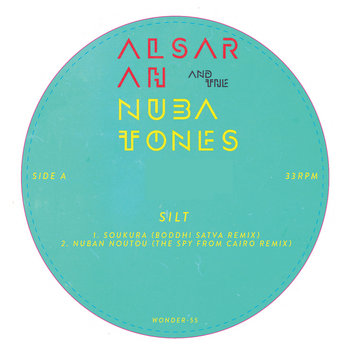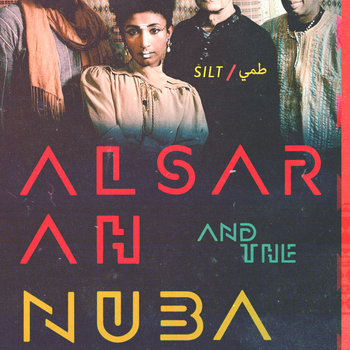 .
00:10 / 00:58
Merch for this release:
Vinyl LP, Compact Disc (CD), Cassette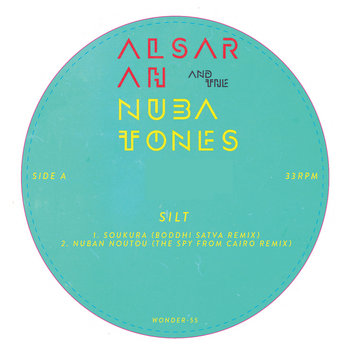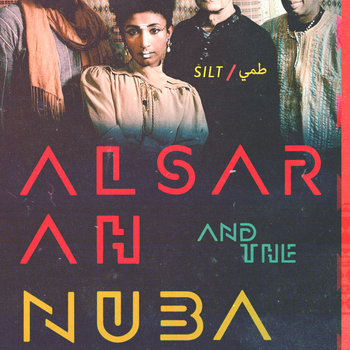 This album is mostly original composition. There are only two tracks that were not written and composed by the Nubatones. One of them is "3yan T3ban," which is a tune that I learned while at a refugee camp named Yousif Batil, while working on a documentary called "Beats of the Antonov." That song was written by three girls there, and they taught it to me. The Nubatones created a new arrangement for the song, and I wanted to put it on the album as an ode to them going to that camp. It was the greatest gift, and it was such a point of growth for me as a person. I learned a lot about self-love, and diversity of what it means to be Sudanese.
The album took almost two years. After some time in Morocco we spent eight or nine months getting together arrangements on new songs. Then, we hit the studio just this past June and finished in a month. I'd compare all of the songs on this album to little trees that needed to grow. You get a seed, and then you water it, then they develop. From there, you check on it to make sure it's still growing, and the recording of the songs is when they're fully grown.
That's really amazing. I think the best way to analyze an album is to analyze its potential creative missteps, too. Is there a song on the album that almost didn't make the cut?
The song "Nar" on the album. Honestly, until two weeks before we finished the master version, I was like, "We're throwing this song out, I hate this song, it's not working!" I didn't know why, it just wasn't working! We were recording the whole song, and I kept saying that there just wasn't something effing right about it. I kept chopping sections here and there, and what you have now on the album is the song minus two verses. When you hear the song live, those two verses are still there, but on the album recording, I was worried that "Nar" would make this a hard album to listen to from beginning to end. I wanted the "arc of sound" to be perfect on the album, and I thought "Nar," as it was, had too much tension in it sonically than lyrically. Songs are equal parts lyrics and music. I like it when the songs speak equally as powerfully as the lyrics. I felt like the vocals needed to be more silent.
Yeah, there's a lot of work in music that's achieved in how you leave the "negative" spaces empty, right?
Yes! The negative space! Not everything needs to be so full full full so that your ears are exhausted. There also needs to be space in music for human interpretation. My favorite albums are the ones that I know are about one thing for the artist, but when I listen to them, I can get lost in them and I feel like they're only about me. That's what I hope to achieve on Manara. Hopefully, a lot of immigrants will find themselves in this music about movement and relocation that myself and the band have created.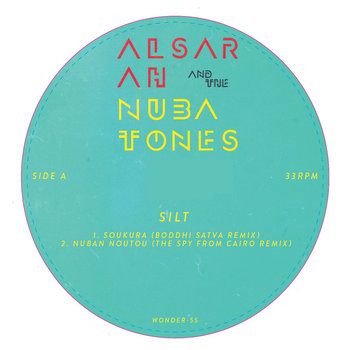 .
00:10 / 00:58
Merch for this release:
Vinyl LP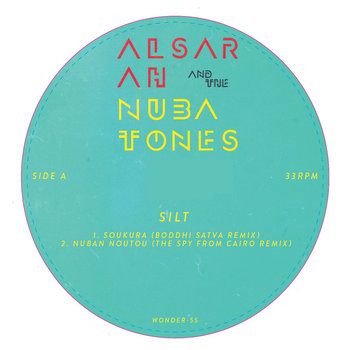 Overall, if there was one thing you'd ideally change about your musical career-to-date, what would that be?
I don't know if I'd study music in a school setting ever again. So much of music education is critique-driven. Critiquing is healthy when you're trying to study other people's sounds and dissect them, but it also puts you in a very specific part of your brain that takes you away from the ability to create. In critiquing so much of everything else, you lose a bit of the ability to create your own voice. The hardest thing to do as a singer and songwriter is to sound like yourself instead of sounding like other people. It took me a few years after moving away from academia to be able to find my own voice. I don't know if that came from maturity or not critiquing so much any more, but it happened.
The greatest benefit to studying music though, was learning how people view music. Like, some people will call what [the Nubatones] make "world music." I feel like that gives the listener no information. It's the most useless label ever! But in studying ethnomusicology, I learned how the western world views non-western music and non-western musical practitioners. Moreover, I learned how the western world expects non-western musicians to behave and create music in traditional formats. The downfall of this is that if you're trying to make "non-traditional" music, you fall outside of that "comfortable" and "expected" trap of traditional music.
—Marcus K. Dowling