FEATURES
Allison Crutchfield: The Introspective "Tourist"
By Drew Fortune · January 30, 2017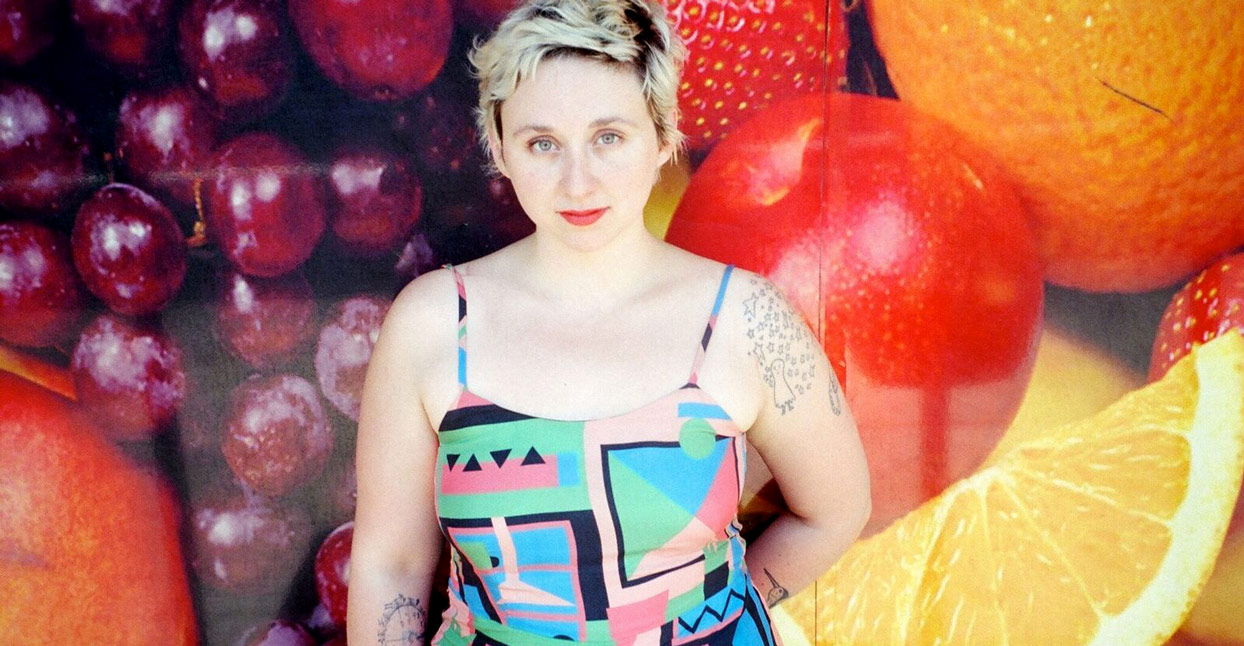 It's not uncommon to read that an artist struggled through "major life changes" while crafting a record; If nothing else, it makes for easy press release copy. For Allison Crutchfield, this is far more personal and less cynical—for her first LP, Tourist In This Town, she's channeled growing up into cathartic, sonic autobiography. During pangs of homesickness on tour, Crutchfield processed a serious breakup and its attendant pain and confusion, figuring out what she wanted her voice to be at this point in time.
Tourist builds on the introspective synth-pop of Crutchfield's 2014 debut solo EP Lean Into It; while the emotions that shaped it are painful, Tourist is anything but dour. Utilizing an arsenal of analog synths provided by engineer Jeff Ziegler (known for his work with Kurt Vile), Crutchfield embraces open space and an aesthetic sense of promise. Album opener "Broad Daylight" finds Crutchfield going a cappella, a daring choice for the former firebrand behind punk outfits P.S. Eliot and Bad Banana (her bands with her twin sister Katie, of Waxahatchee).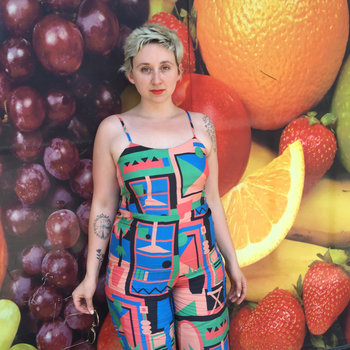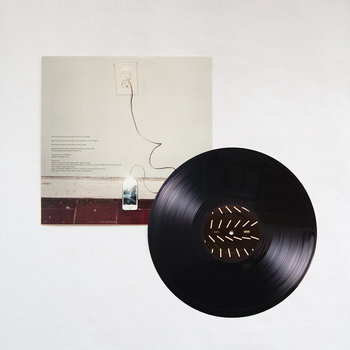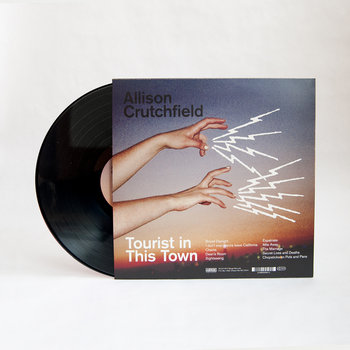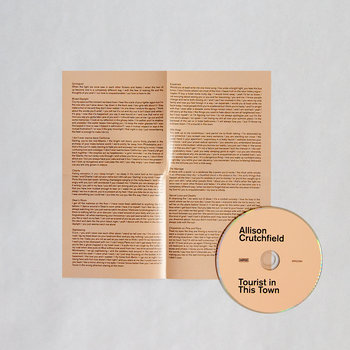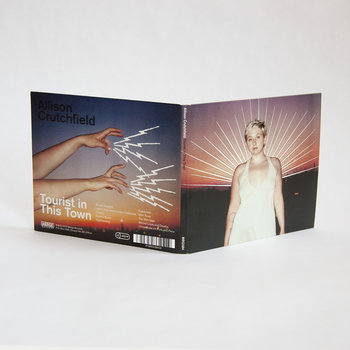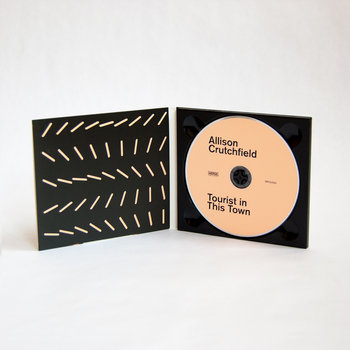 .
00:10 / 00:58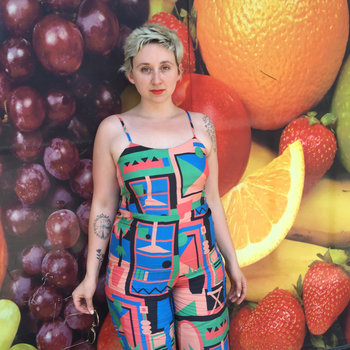 Merch for this release:
Vinyl LP, Compact Disc (CD), Cassette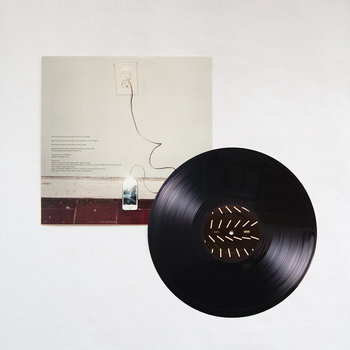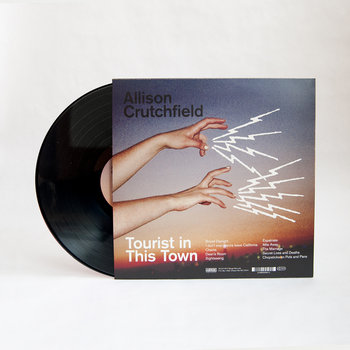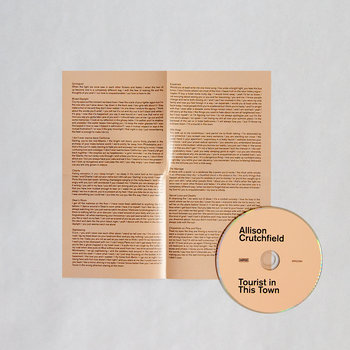 That stripped-naked opening not only pays off, but feels like baptism by choir. At 28, after nearly a decade of emotional tumult, Crutchfield is finally enjoying a moment of rare inner peace.
Tourist in this Town is about, as you wrote in the album notes, 'Change of scenery, partner, band, home, friends and outlook.' What the hell was going on?
The main thing that was going on was I was ending a five-year relationship with Kyle Gilbride, who I was with in the band Swearin'. We broke up, our band broke up, and I moved out of the house we lived in. I immediately went on tour with Waxahatchee for most of 2015. I'm a homebody. I'm a person who likes to plant roots wherever I am. I was uprooted in a way that was very intense for me. That's definitely what inspired this record.
Had you two just grown apart?
It's complicated, but we were really young when we started dating. I was only 20 when we got together. We slowly grew apart, and [the relationship] ran its course. We got really invested in each other really quickly. We irresponsibly tangled our lives together because he was the first person I ever lived with, and it was really difficult to pull those things apart. It was even more difficult because I was on tour all year. I was trying to process everything while being on stage every night in a new place every day. I'm not a person who does well with change at all, but I like to think that I've gotten better with this experience. I'm more adaptable now for sure.
The breakup pain is palpable on the record. There's a sense of being haunted, that no matter where you are, that person still inhabits you.
Every inch of this record is autobiographical, but it's not all about Kyle. It's really about dealing with a lot of different people and relationships at once. A huge part of it was being in all these unfamiliar places and trying to live in the moment, which is something that's really hard for me. I couldn't focus on the immediate moment while my mind was thinking about what was going on at home.
Are you a hopeless romantic? Do you need someone lying next to you in bed to feel complete?
I'm a serial relationship person. I don't feel like I need someone, as I'm a really independent person, but I find myself in relationships a lot. I don't know what that says about me. 
Do you fall hard and fast?
I'm tempted to say yes, but I don't think that's always the case. My five-year relationship ended, and a couple months later I started dating my very best friend. We're still dating, and I'm moving in with him. We've been dating for over a year, and looking at it now, I think there was always something there, but we were always dating other people. It's been awhile since I've been for real, totally single. I"m a very loving and trusting person, so I think I probably do fall very hard and fast.
Have you lost friends or damaged relationships because of the autobiographical nature of your songwriting?
No, because I don't name names. It's also because the people who are the closest to me are also songwriters, so everybody gets it. There's so many times where Katie references me in Waxahatchee songs and it's not always nice. That's just the way it goes. It doesn't upset me or the people that I'm close with, because we all do it. That said, it has crossed my mind a few times with this record. It's a little bit darker and angrier than stuff I've done in the past. It's more pointed. When I was writing for Swearin' the antagonist was always more vague or I was speaking about a broad group of people. I can't be worried about it though. If it wasn't autobiographical, my songs would be really bland to me.
Do you have to be going through a hard time to write stuff you truly believe in?
I've really started to wonder about that, because I'm currently in a really content and happy place in my life. I have been thinking about the next step and what it would be like to write a record when I'm in a really good place. How could I go about doing that? Part of that might be writing things that aren't autobiographical and learning to look at things from another perspective. I've done that before and think I'm capable of doing it. It definitely comes easier when I'm in a hard or vulnerable place.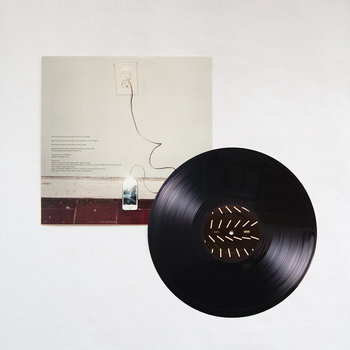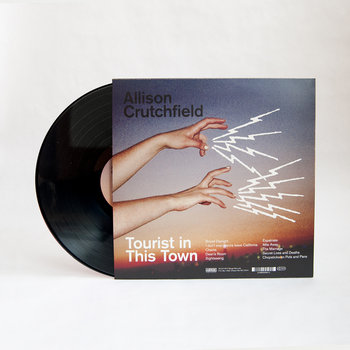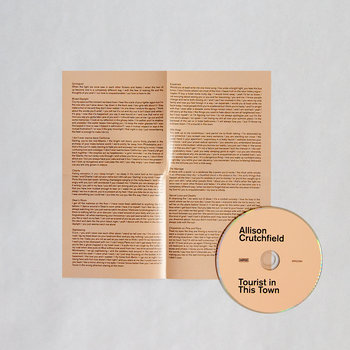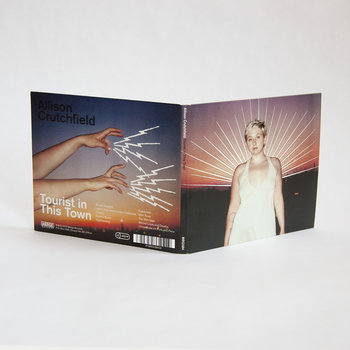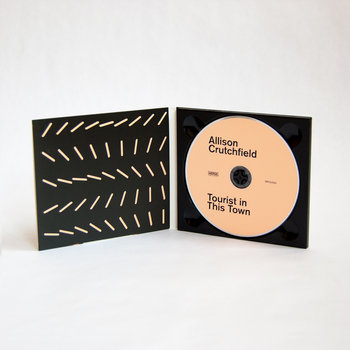 .
00:10 / 00:58
Merch for this release:
Vinyl LP, Compact Disc (CD), Cassette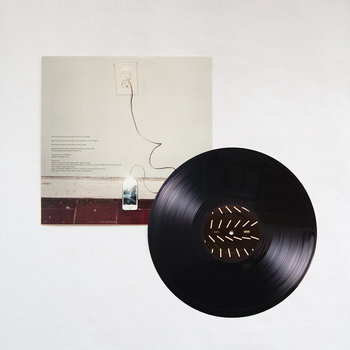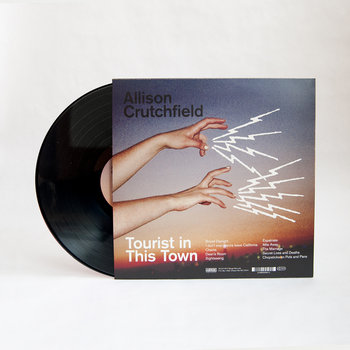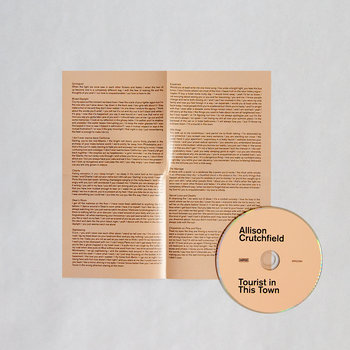 Is there an unspoken one-upmanship with Katie when it comes to songwriting, or are you both your biggest supporters?
As cheesy as it is, we are definitely eachothers' biggest supporters. We have a healthy sense of competition but it's not really about songwriting. Now that we're both doing solo music, we truly just want the other one to succeed. In a lot of ways, Katie taught me how to write songs. She's one of my favorite songwriters.
Was your relationship more volatile in your teens? Did jealousy rear its head more?
Definitely! We joke about it now, like the P.S. Eliot days when we'd get into fights and weren't getting along. I don't think that came from a place of being jealous of each other artistically or creativity. It was more about being 20 and wasted. We were traveling and touring all the time together as young, irresponsible people. We were too young to understand how complicated our relationship is. Our relationship has gotten a lot more solid in the last couple years as we went through a lot of heavy stuff together. If stuff does come up in the future, it's something that we're finally mature enough to clearly articulate to each other.
Speaking of teens and music, there was a Facebook post circulating a few weeks ago where people were posting the Top 10 albums that made a lasting impression on them in their teens. Wanna do 5? Don't overthink it either. 
Bikini Kill: The First Two Records. Execution of All Things by Rilo Kiley. Is This It? by The Strokes was a big one. Alien Lanes by Guided by Voices has to be on there, along with the first LP by The Soviettes. Oh, one more! Kissing and Dancing by Madeline Adams. Those were all huge for me in my teens.
I love that you're on Merge Records now because the synths on Tourist are really reminiscent of Portastatic. Did they court you?
It was literally the most dreamy situation I could have ever imagined. I wrote this record and was going into the studio while having no idea what was going to happen with it. Through Waxahatchee, I have a great relationship with Merge. I knew and loved everyone. Mac [McCaughan] emailed me a day or two before I went into the studio, asking me to send him the record when I was finished. I just thought, 'Holy shit.' While I was recording, I just tried to be really good about compartmentalizing and not think about what might happen when I finished, but Merge was always in the back of my mind as the dream situation. Once I had the mixes, I sent them to Mac and Laura [Ballance], and not even two weeks later, they emailed saying they wanted to do it. I hadn't sent it to anyone else, kind of on purpose, because I was praying Merge would happen. When it did, it was the easiest and happiest way it could have happened. I'm really proud of the record, and if it hadn't worked out I would have found another way. That said, I'm forever grateful that they wanted to do it.
Had you been playing around with analog synths before meeting Jeff Zeigler, or was the record more guitar-heavy before he entered the picture?
It was always a synth-based project from the inception. I had a pretty clear map of what I wanted this record to sound like when I went into the studio, but Jeff left his mark on this record in the best possible way. I had dabbled with keys and synths in the past, but never like I did on this record. He's a great collaborator, and his knowledge of synths is something that's very rare. In the realm of punk that I come from, everything is so guitar-heavy. Swearin' was such a guitar band. Jeff really changed the way I think about synths.
Do you have a map in your mind of where you want to go musically for the next record?
Not necessarily, as I feel this record took so much creative energy out of me. I've barely written at all since writing this record. I haven't felt guilty or weird about it because I think I really needed a break. At this point, it's been about a year and a half since I last wrote, and I've been thinking about it a lot. I find myself reaching for a guitar a little bit more these days, but I think my solo stuff will always be a synth project. It will always be experimental pop music. Those are the inevitabilities with my solo music.
Are you done with change for the moment, or do you have major life goals for 2017?
I think I am done for the moment. I don't have a lot of artistic goals at the moment, besides getting this record out and touring it. But I'm sure once I start touring, I'll recharge. That's what always happens. I'll probably write another record this year. Right now, I just feel weirdly content. It definitely won't last, so I'm glad it's being documented here. [Laughs.]
—Drew Fortune