FEATURES
On Her New LP, Allie Crow Buckley Explores the Mysterious
By Ned Raggett · March 08, 2021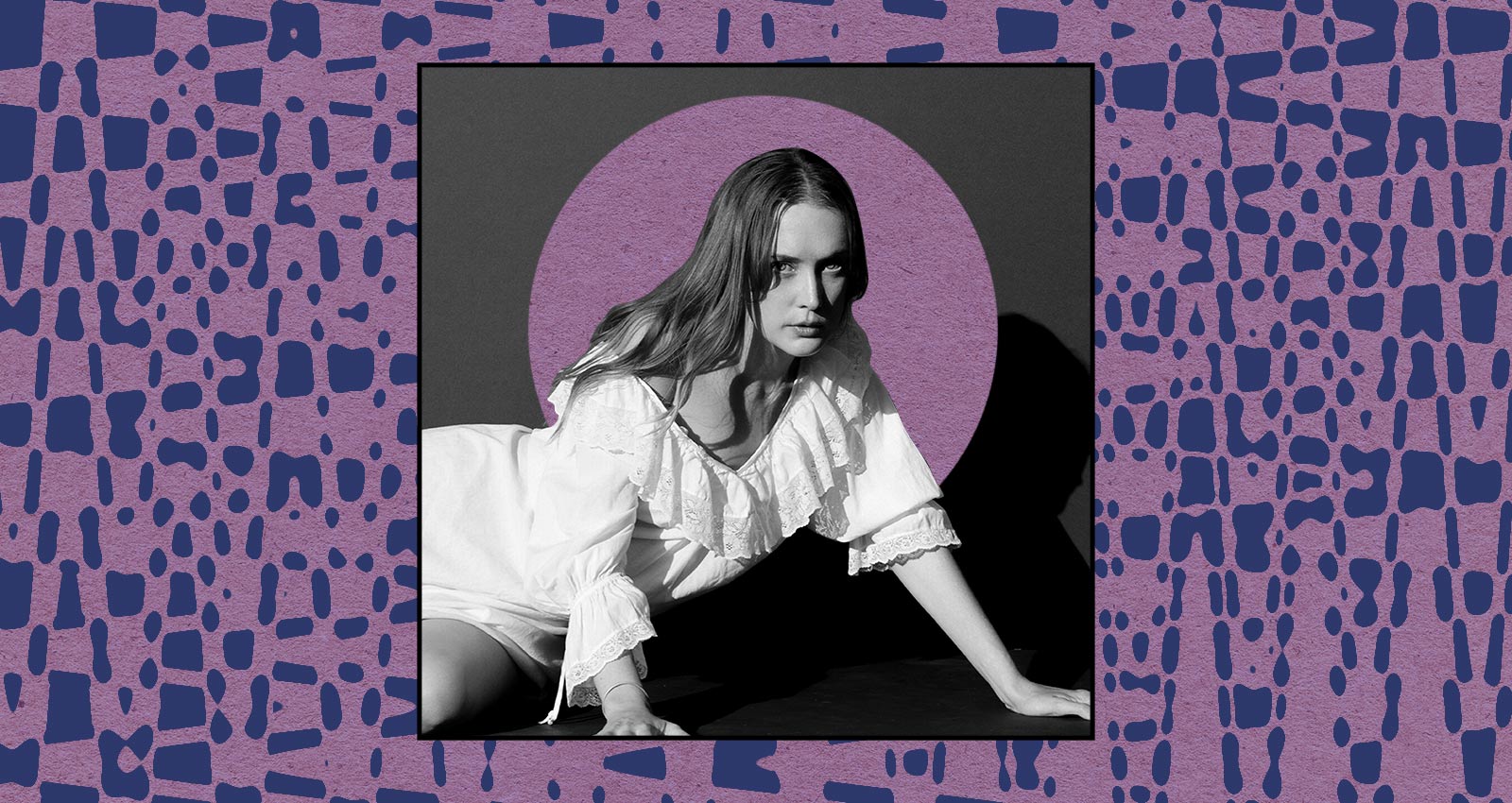 For these past twelve months many, if not most of us, have been struggling with staying in one place. For Los Angeles-based singer and songwriter Allie Crow Buckley, it's been especially unusual. She spent her early years everywhere from New Zealand to New York to Mendocino County in northern California. But what may scan as rootlessness is something she considers a core part of her artistic and personal strength.
"I think moving around so much, in the best-case scenario, allows you to be really comfortable with yourself," Buckley says. "That does come through in art and reflection, because if you don't have a certain place that is your identity, you're able to delve deeper into who you are as a person, rather than attaching yourself to, 'Oh, I grew up in this city, and that's my identity.' I think that comes through in music as well, because you can imagine yourself in a totally different world."
Merch for this release:
Vinyl LP
Buckley's artistic expression covers a variety of areas, including ballet, poetry, and visual art, but musically, she first made a mark with her gently mystic approach on the 2019 EP So Romantic, which featured a grouping of originals plus a reworking of the Black Sabbath standard "Changes." "It was not something that I envisioned myself doing," remembers Buckley. "I only started writing the songs, I think, when I was 22. I didn't start playing shows until I was 24. But I loved writing, and my parents are huge music fans. So it was always a huge part of my life in that way."
So Romantic wasn't just her debut, it also ushered in her core musical team, which consists of drummer Jason Boesel and guitarist/keyboardist Mike Viola. Now, Buckley is delivering its follow-up, Moonlit and Devious, a striking showcase for her songwriting. The album was initially worked out by Buckley at home on keyboards ("I have a Funmaker; it's a Wurlitzer organ from the '60s, and I also have a synth bass I write on a lot"), then fleshed out by the group and recorded collectively as much as possible.
"Mike [Viola] taught us so much about production, and for the first record, we recorded everything just to an eight-track tape player," Buckley explains. "That was a really fun, exploratory vibe, and we carried that into Moonlit and Devious. Our idea for every day in the studio is just to see what happens and capture the moment. I came in with the songs and the melodies and the words, but we just allowed the magic of the day to dictate what the songs would end up sounding like."
Merch for this release:
Vinyl LP
The lead single from Moonlit, "Nothing Sacred," is also its first track, a striking statement of all-around intent: a soft tone and a quick note leads into Buckley's strong, reverb-touched vocal, with the descending main melody and the slow guitar grind conjuring up the kind of dreamy and psychedelia common to folk music from California. Its artistic inspiration comes from an equally mysterious source, something Buckley learned about during a trip to Italy: the Etruscans, an obscure civilization that predated the founding of Roman society.
"We learned a lot about the Etruscans," Buckley says. "We went to their pathways and walked them. It was so intense, the energy is so thick there. You could cut it with a knife. It wasn't until after that I started to go deeper, learning that they were a pre-patriarchal society, earth-worshipers. I had written the song before knowing all of the history, but it left an impression on me being there and walking these pathways, and just the energy of the place itself."
Buckley's invocation of this spirit echoes throughout the album, from the merrily trippy lyric "Working hard on the astral plane" on the riding-down-the-road chug of "Hanging Tough" to the serene, sly energy of the title track, one of her self-described "stream of consciousness" songs.
Merch for this release:
Vinyl LP
"I was sitting right here, where I am now, at my desk with a candle lit, a glass of wine. The song sounds like that to me, and so I'm glad that that came through sonically as well. It reminds me of A Midsummer Night's Dream—this magical evening in a grove—but it's kind of devious also. It's really sexy, but it takes on what a relationship is like to me, the sort of playful teasing while also wanting independence."
"Hanging Tough," meanwhile, serves as a funny but true song about her own artistic explorations. "I was speaking to a friend about this recently, how in ancient Greece people didn't have an ego attached to their art," she says. "They would say the muses visited them, that they were just a vessel for the creative to come through. When I go to sleep, I do a lot of lucid dreaming, dream work as I call it. So it is very true to me, but I don't look at it as a very serious thing. Everyone can have their own interpretation of it, but it definitely plays a big part in my art."