FEATURES
On "The Midnight Hour," Ali Shaheed Muhammad & Adrian Younge Celebrate Black Excellence
By Marcus J. Moore · June 13, 2018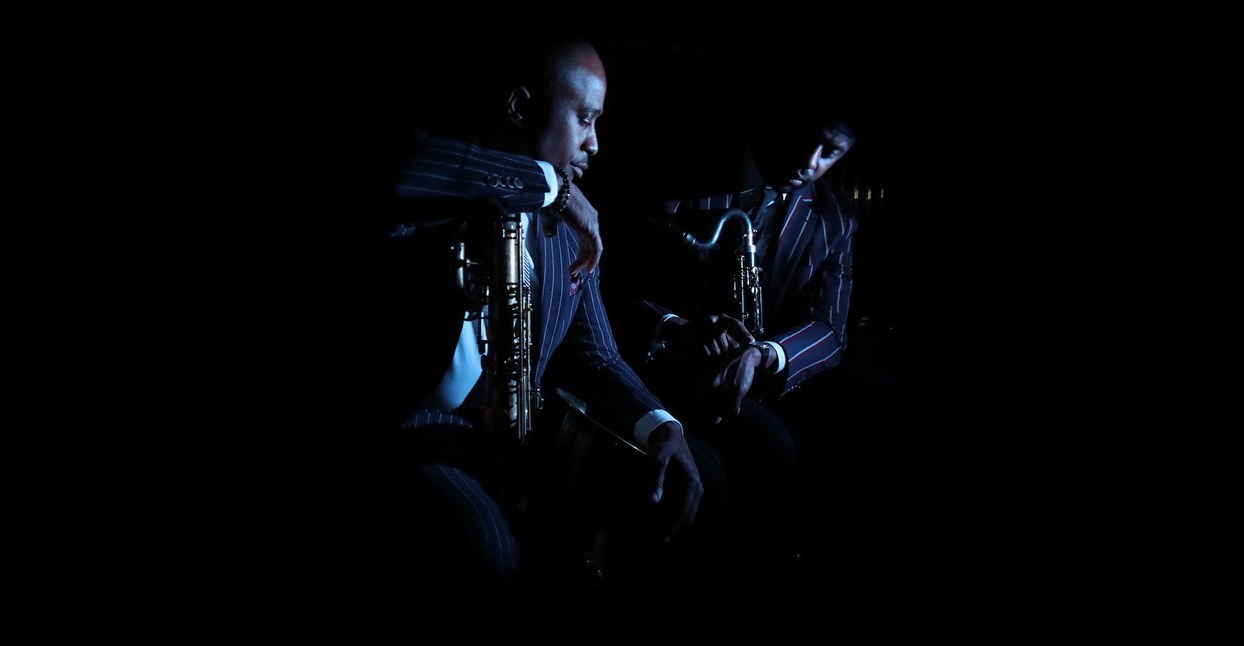 Almost 90 years ago, a wealth of black creativity emerged in Harlem, Manhattan. Artists like Duke Ellington, Jelly Roll Morton, and Cab Calloway gave the borough its melodic swing, and writers like Zora Neale Hurston, Langston Hughes, and Jessie Redmon Fauset sculpted its intellectual core. In places like the Savoy Ballroom and the Cotton Club, one could see music come alive. Jazz was the language of choice: it communicated life, festivity, and, most importantly, freedom. This was during the 1920s and '30s in the United States; though black people could wear fine suits and celebrate their awakening, they were denied very basic rights due to the color of their skin. Still, Harlem was a sanctuary, a place where blacks could be their beautiful, naturally sophisticated selves.
Ninety years later, producers Ali Shaheed Muhammad and Adrian Younge have reconnected to that distinct moment in time. Their debut album, The Midnight Hour, resurrects a bygone era of nascent soul, connecting the spirit of the past to that of today's black creative class. Featuring soul music luminaries Raphael Saadiq and CeeLo Green, DJ/bandleader Ahmir "Questlove" Thompson, and rising vocalist Eryn Allen Kane among many others, The Midnight Hour is a fluid tour de force of smoky orchestral soul that celebrates black excellence. It unfolds in a make-believe speakeasy, and as the album plays, one can almost see Muhammad, Younge, and their guests performing this work in close quarters somewhere off Lenox Avenue.
For this LP, the duo convened a full orchestra—conducted by Brooke DeRosa—and recorded everything to analog tape. On purpose then, The Midnight Hour sounds muddy, like a lost artifact from the Stax section of your local record store. It also feels loose and improvised, set around a persistent mid-tempo rhythm that pivots slightly with each song. And despite its 20-track setlist, The Midnight Hour is an efficient listen without any filler: from Bilal to Digable Planets MC Ladybug Mecca, the features don't linger too long, yet they leave strong marks on their respective songs.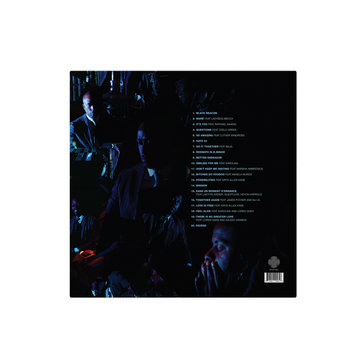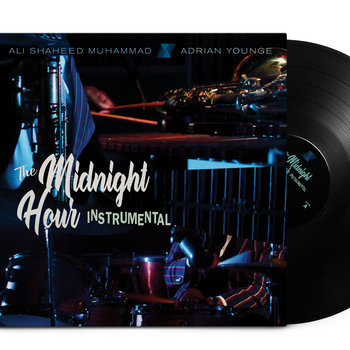 .
00:10 / 00:58
Merch for this release:
2 x Vinyl LP, Compact Disc (CD)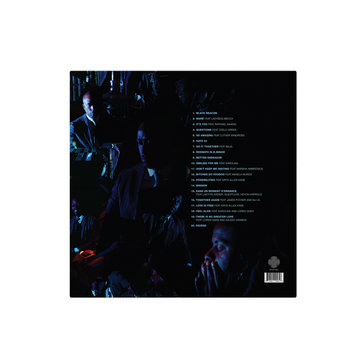 The most surprising feature arrives five songs in, on "So Amazing," which samples Luther Vandross's 1986 hit of the same name. Here, the balladeer—who died in 2005—is given new life by Muhammad, Younge, and their orchestra: the smooth Quiet Storm sound of the original is replaced with plodding drums and cascading strings. If Vandross's track was meant for slow dancing at wedding receptions, this one's designed for two-stepping in Rio de Janeiro. "We wanted to introduce Luther's music to a younger generation who might not be familiar with him," Muhammad says of the track. "We wanted it to be like we were in the studio with Luther, and he said, 'Yo, I heard about you young cats, I like the way y'all do things, let's write a song together.' Our version of 'So Amazing' is a culmination of that idea." That vision characterizes The Midnight Hour and serves as its mission statement.
Muhammad and Younge come to this album having established themselves as two of the most elite composers in contemporary R&B, soul, and hip-hop. Muhammad is best known as one-third of legendary hip-hop trio A Tribe Called Quest which, through albums People's Instinctive Travels and the Paths of Rhythm (1990), The Low End Theory (1991), and Midnight Marauders (1993), became one of the most celebrated groups in rap history. After the crew disbanded, he, Saadiq, and En Vogue founding member Dawn Robinson formed Lucy Pearl, a short-lived project that enjoyed commercial success at the height of the 2000s neo-soul movement. Younge is a multi-instrumentalist film score composer who has produced for a wide range of musicians: The Delfonics, Kendrick Lamar, Ghostface Killah, and Souls of Mischief, to name a few. He has a very distinct sound that seems heavily influenced by brassy 1970s soul (think Isaac Hayes, Curtis Mayfield, and the Shaft soundtrack).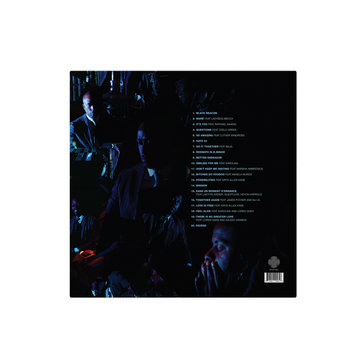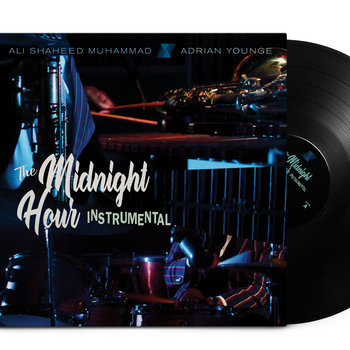 .
00:10 / 00:58
Merch for this release:
2 x Vinyl LP, Compact Disc (CD)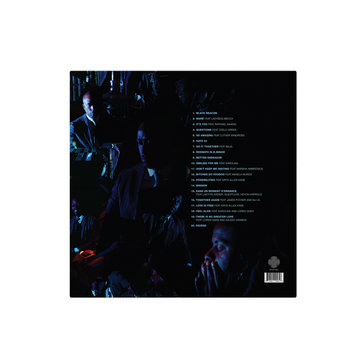 Muhammad and Younge began working on The Midnight Hour in 2013, but had to put the album on hold to score the hit superhero Netflix series Luke Cage. The time spent working on the show helped the duo improve their sound. "Inevitably, we became better producers and composers because we had to get in so much music," Younge says. "So we came back to this record with a prowess that we developed working on Luke Cage, and we were able to mold all of these compositional perspectives into one album that we hoped people would hear." The Midnight Hour is a copious project that requires engaged listening, and is meant to be played front to back to fully absorb its vibration. "We really want it to be an experience," Muhammad says. "We want you as the listener to really be in our world. There was a lot of energy placed into that music. That means something when you hear it. And wherever it takes you, just go."