FEATURES
Alexandria's Latest Batch of Bright R&B Exults in the Joys of New Love
By Chaka V. Grier · May 27, 2020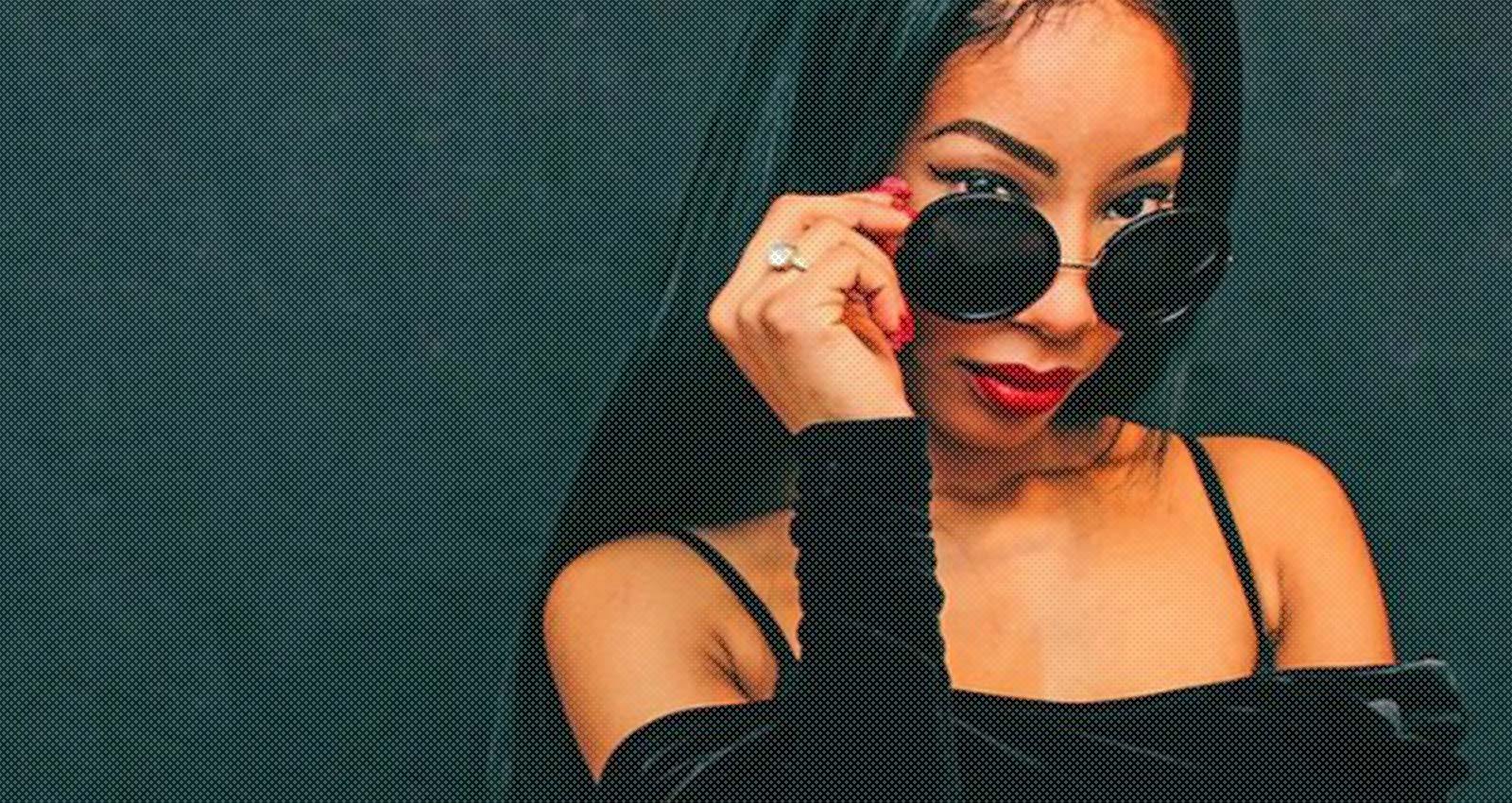 When the Los Angeles soul singer Alexandria released her 2014 Rebirth, it was clear from the get-go that something was amiss: "My ex told me I was finished," she sang on "I Am Gold," the album's opening track. "It's just beginning/ and I'm once again that bitch." The song struck a tone of wounded defiance, kicking off an album shot through with vulnerability, trauma, and loss. Six years later, Alexandria is in a very different place. For one thing, she's in love, and that experience has shaped her new album Journey. The album marks a shift away from the no-more-drama tracks of Rebirth, with hooky pop numbers like "Off Guard" and ballads such as "If You Want To" signaling a hopeful new direction.
.
00:10 / 00:58
"In the past I was involved in not-so-great relationships," Alexandria says. "Those experiences made great songs, but now I'm in a very happy, healthy relationship and that's reflected in this album for sure."
Making music as a way to express herself, heal, and connect with others has been a constant throughout Alexandria's life. Born in Cincinnati, Ohio, she's been singing ever since she was little. An acceptance into Cincinnati's School for Creative and Performing Arts turned childhood vocal lessons into formal arts training. Her time at the school was life-changing.
"I was 10 years old when I began vocal training, and that taught me discipline and helped with my confidence in my gifts," she says. "At school, I learned about different genres of music, and I was around students from all walks of life who were also in the arts. I learned the structure of songs, how to harmonize; taking writing classes groomed me for becoming a songwriter. That school gave me the confidence to go after my dreams."
Songwriting and singing became a solace in her teens, when a family move to Dallas, Texas created a period of instability. Four turbulent years in high school were followed by a short-lived spell at Georgia's Clark Atlanta University. A string of toxic relationships—the last of which inspired Rebirth—precipitated a move to L.A. three years ago, a period Alexandria documents on the aptly-named Journey.
.
00:10 / 00:58
"I was starting a new life, and in a new relationship," she says. "There was a lot of excitement, and a lot of new experiences and opportunities. Working towards what you want in life is truly a journey in itself, and being in a new relationship definitely inspired songs like 'Trust' and 'Off Guard.'" She also allowed the arrangements to guide her writing. On Journey, those arrangements consist of cottony swirls of synth ("If You Want To"), rococo piano and thumping bass ("Ain't Polite") and bright guitar patterns that spiral triumphantly ("Off Guard").
"The production was what really set the tone for the record," she says. "'Trust,' especially. That song touches on how relationships go through highs and lows, and how trust issues can sometimes get the best of us. [Production] painted the picture, which made the melodies and songwriting come naturally." From burners to ballads, Journey's sound is a direct reflection of the inspirations of the people who made it. "I have many musical influences [that] I like to pull from, and the producers have their musical influences," she says. "When you put all of us together, it's gonna create something different and unique each time."
Some of those influences have been with Alexandria since she was young. "When I saw Mariah Carey and Whitney Houston sing on TV when I was a kid, I knew that very moment I wanted to sing," she says. "Those women and Michael [Jackson] changed my life growing up." You can hear traces of those influences on sensual soul burner "Everything's Alright" and "My Love," both of which nod gently toward '90s R&B. Jazz is also a big influence; it turns up in the scatting on "La Da Da" and the horn chart on "Guide Me." The appearance is deliberate. "I love jazz," Alexandria says. "A signature of mine is for the first song on my projects to have jazz elements—whether it's scatting, horns, or harmonies."
And though she's already at work on new music, Alexandria is excited to share this part of her journey with fans both new and old. "Journey is full of love songs that people can relate to, dance to, and sing along with," she says. "It's musically unlike anything I've ever done before. I can't wait for people to hear it."