FEATURES
How Alan Braufman's "Valley of Search" Brought Shine to New York's Loft Jazz Scene
By Patrick Jarenwattananon · June 29, 2018
Located on the west side of lower Manhattan, the Arlo SoHo is a boutique hotel with two bars—one on the rooftop—and a restaurant advertising "an East Coast spin" on Southern cuisine. Everything from king size and bunk bed options are available among its 325 "thoughtfully designed micro rooms," and guest use of a fleet of three-speed bicycles is complimentary. Though its address is listed as 231 Hudson St., the hotel dominates the lower part of that city block, with a wing wrapping around to parallel Renwick St., and continuing south to adjacent Canal St. on the corner where 501 Canal St. once stood.
Music venues continue to operate in that part of New York City, the Hudson Square section of what's now known as SoHo, and also across the street in Tribeca. But none of them are quite like the space that 501 Canal was around 1974. On the ground level was a storefront converted to a makeshift performance space: Village Voice jazz critic Gary Giddins wrote that "though the room isn't terribly comfortable, the sound balance works fine." Above it were three floors plus an attic of bare-bones living quarters for a small group of improvising musicians who had mostly moved down from Boston together; they used the downstairs to rehearse and put on performances.
The arrangement didn't last more than a few years. New York wasn't ultimately for everyone in that building, and when two of the tenants moved down to the ground floor, the concerts ended. More broadly, that region of the city was gentrifying, which led to the pricing out of the musicians and artists who had once occupied the post-industrial spaces of lower Manhattan for cheap.
But one taste of that time and place was captured in an LP, credited to saxophonist Alan Braufman, titled Valley Of Search. Recorded in late 1974 as the second-ever album on the fledgling India Navigation label, it's a document of spiritually-minded free jazz, with full-bodied alto saxophone atop a cascading rhythm section: piano, bass, and both trap drums and auxiliary percussion. A crate-diggers' cult favorite, it's now coming out again through Bandcamp and on vinyl, which feels oddly appropriate: here's a deluxe reissue of a no-frills recording, a counterpoint to the fancy hotel that now stands atop the low-rent space where it was made.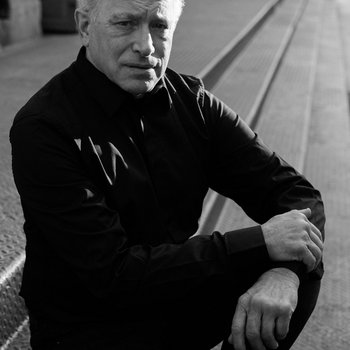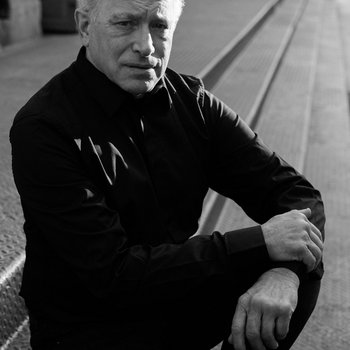 Merch for this release:
Vinyl LP, Compact Disc (CD), T-Shirt/Shirt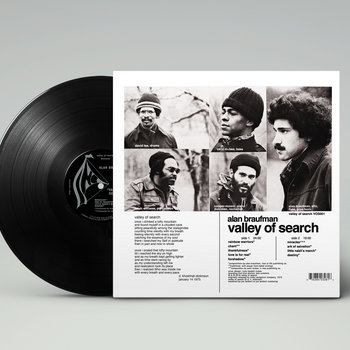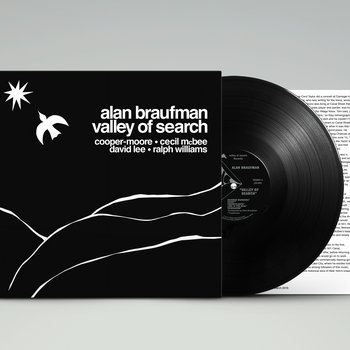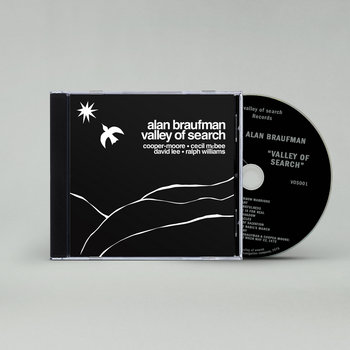 Alan Braufman, who now performs as Alan Michael, is 67 and resides in Salt Lake City, where he still performs quite often. He's a jazz lifer: when he grew up on suburban Long Island, his parents were often playing adventurous recordings in the house. "Growing up, there was always Mingus playing—Eric Dolphy, Coltrane, whoever," he says. "When I was five, six, eight years old, I just figured everybody listened to that stuff."
Eventually, Braufman picked up the alto sax, and pursued it to what is now Berklee College of Music in Boston. Among the musicians he met at school and on the scene were the members of an avant-garde collective ensemble called Apogee: the tenor saxophonist David S. Ware, bassist Chris Amberger, drummer Marc Edwards, and the pianist Cooper-Moore.
In 1973, encouraged in part by a gig at the world-famous Village Vanguard opening for Sonny Rollins, Apogee decided to relocate to the bigger scene of New York City. It was Cooper-Moore who landed the agreement to rent 501 Canal St. for $550 per month; he took the third floor with his young family, and Amberger lived above him. On the second floor was Ware, in an apartment he shared with Alan Braufman. ("It was an inspiration, all the time," Braufman says of his roommate, who later became one of the few breakout stars of free jazz.) Six weeks after the first phone call was made, they'd moved in.
Merch for this release:
Vinyl LP, Compact Disc (CD), T-Shirt/Shirt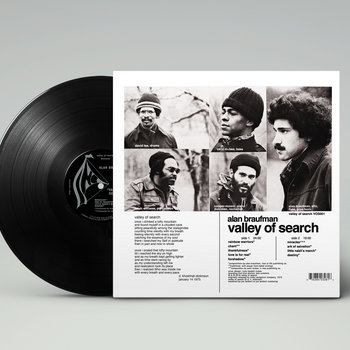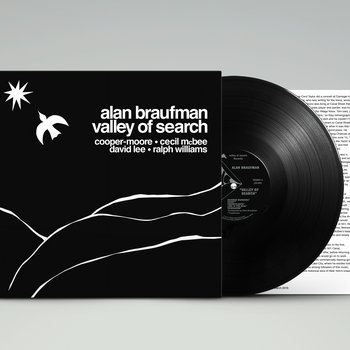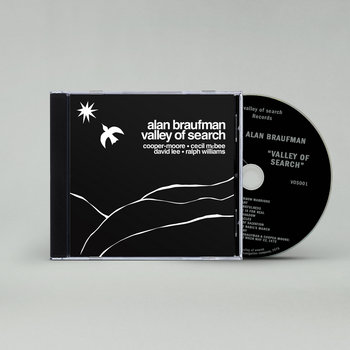 The popular perception of New York circa 1973 was of a dirty, dangerous, decadent city—the underworld depicted in the hit movie Taxi Driver (1976). The reality was, in some key ways, not far off. Crime was up; subway and highway infrastructure was falling down. The city itself was perilously close to declaring bankruptcy in 1975, and when President Gerald Ford announced that the federal government would not offer a bailout, the New York Daily News offered this headline: "Ford To City: Drop Dead."
One root cause of the city's financial crisis was the postwar decline of manufacturing, thanks to increased mechanization and suburbanization. That led to a glut of abandoned industrial buildings, particularly in lower Manhattan. Though often these buildings hadn't been zoned for residential use, some landlords saw that some not-strictly-legal income was better than no income. And the first to arrive at these post-industrial haunts were often artists of all stripes who could make use of the spaces.
While the building at 501 Canal hadn't been a warehouse, the state of its residential quarters was not exactly up to snuff. There was graffiti all over the building, the stairs were on the verge of collapse, the deteriorating and eventually dismantled West Side Elevated Highway loomed nearby. There was no central heating in the New York winters.
"We just had the heaters in the rooms, but it was expensive for the heat—and not only that, but a fire hazard, too," Braufman says. "So people would turn off their heaters at night and get under a bunch of blankets. And if you had a bottle of water or something in your house overnight and didn't want it to freeze, the only way to keep it from freezing would be to put the water in the refrigerator. It was the warmest spot in the place."
Cooper-Moore notes that the building sat directly above the Holland Tunnel, a major thoroughfare for vehicle traffic between New York and New Jersey. "The quality of the air was poisonous," he says. "We were sick all the time."
But its lack of amenities came with a loophole: The residents escaped being metered for electricity. The cheap rent didn't hurt, either—that, and having a performance/rehearsal venue downstairs, enabled a group of 20-somethings willing to endure a frugal existence to concentrate on their art. Braufman says other than a brief busboy stint, he never needed a day job apart from teaching private lessons.
"I mean, New York is cool now—it always will be cool," Braufman says. "But it's kind of like—it wasn't as corporate a city as it is now. You could live there and work at your art, whatever it may be. You didn't have to spend your whole life just trying to make a living to pay the rent."
While there were comings and goings, the residents also had a support network in each other. Cooper-Moore reflects that the joint living situation was a "milestone" experience for the aspirant musicians who lived at 501 Canal.
"Many people come to New York City, and they're alone with their dreams," he says. "We came here, and there were a number of us, and we had this kind of a community dream—we were able to be supportive of one another. And it made a big difference. You didn't feel like you were alone."
Merch for this release:
Vinyl LP, Compact Disc (CD), T-Shirt/Shirt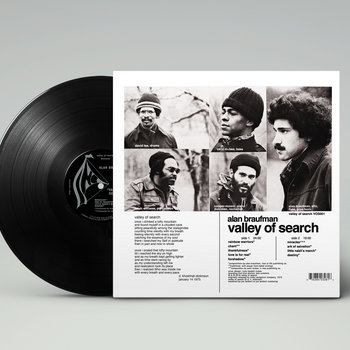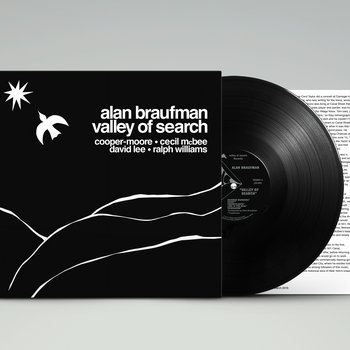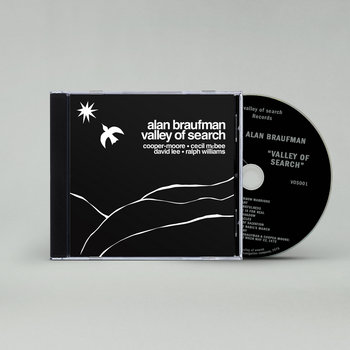 501 Canal was far from the only arrangement of its kind. Jazz musicians took especially to these downtown buildings, known as lofts; often they used their living spaces to run relatively casual concert venues. Perhaps stymied by the traditional club infrastructure and its gatekeepers, a young generation of improvisers found places to play, and built communities around those sites.
A pivotal moment for the jazz lofts came in 1972, when the Newport Jazz Festival moved (temporarily) to New York. Frustrated by what they saw as an incomplete portrait of the city's jazz scene, musicians staged a counterprotest festival, held in parks, streets, community centers and in the downtown lofts. The success of the New York Musicians Jazz Festival brought attention to the performers, and put their home venues on the cultural map.
Though it's tempting to romanticize this brief period of artistic empowerment, the loft era wasn't an unmitigated success for the musicians. In Loft Jazz: Improvising New York in the 1970s, historian Michael C. Heller documents both positive and negative recollections of the loft environment: "The loft years were nothing if not divisive," he wrote. For their detractors, the performance conditions, the low publicity and compensation, and the dilemma of having to invest time and energy into both promoting art and creating it stood in the way. All musicians chafed when journalists began to use the term "loft jazz"—while the lofts tended to attract more experimentally-inclined musicians, the actual sounds which came out of the venues were various and sundry. There was no one "loft jazz" style.
Compared to Studio Rivbea (Sam Rivers) or Ali's Alley (Rashied Ali), or the Ladies' Fort, Studio We, Studio WIS, Environ, or any number of other loft venues, 501 Canal was not one of the best-known. Performances took place on Friday and Saturday nights, and often Braufman's ensemble or Apogee would serve as de facto house band.
Braufman's group was on the bill when Gary Giddins came by in July 1974—under a year from the time the musicians had moved in—and penned a positive review titled "Taking Chances At 501 Canal." He noted the influence of Cecil Taylor and Don Cherry on this "new music": "The music unfolds itself with kaleidoscopic densities," he wrote. It was around that time when Braufman met a corporate lawyer named Bob Cummins who frequented the lofts and championed its players. After Cummins also saw the Braufman group, he decided to make it the second artist on his small, independent record label India Navigation.
Cummins liked to record musicians live or "as live," often in the lofts, and the session which became Valley of Search was no exception. Later in 1974, he came down to 501 Canal, and in the ground floor storefront, the group played two short sets—no overdubs or alternate takes. Much as they did in concert, Braufman's group segued from one of his melodic themes to another, with no prior planning or breaks.
"If I could go back and do it again, there's a lot I'd change on that album," Braufman says. "But it's a good thing I can't because that record represents what it was at the time, I guess."
The band on that date includes Cooper-Moore on piano (then known as Gene Ashton), though other regular members of the ensemble were moved off the gig. Bassist Cecil McBee, a first-call player at the time whose album Mutima gave Braufman his first recording session, handles the low-end (and takes an extended solo feature on "Miracles"). And Ralph Williams, later known as Yohuru Ralph Williams, moves off the drum kit onto auxiliary percussion, making room for David Lee, who had been touring with Sonny Rollins. It's this souped-up rhythm section that lays down the album's preamble "Rainbow Warriors": arco bass over a dulcimer drone and percussive interjections.
Not long after Braufman's flute enters on the ensuing "Chant," Cooper-Moore delivers a spoken incantation, including a Bahá'í prayer. The album's spiritual foreword won't be surprising to those who have observed jazz musicians then and now—witness John Coltrane's praise of God on A Love Supreme—and Braufman, too, was inspired by this strain of unified, non-sectarian worship. ("It wasn't about religion per se," Braufman says.) The back cover reprints a poem by D. Khoshhali Dickinson: "then i realized Who was inside me / with every breath and every pace."
Braufman says that part of the spiritual underpinning of Valley of Search was inspired by Pharoah Sanders, and he also aimed to translate Sanders's full, powerful delivery on tenor sax down to his smaller-bore alto. One might also be able to detect echoes of Braufman's earliest alto hero Jackie McLean, not necessarily in the plangent, cutting melodic statement that follows the prayer but for its attacking quality, and then more of Sanders in the climactic wail that follows.
"Yes, [Braufman] is an alto player, but he plays like a tenor player, you know?" Cooper-Moore says. "That broadness in sound, the edge on the alto, is like what Trane is hitting on before he left."
Though you might file this record under spiritual free jazz, it's remarkably listenable, thanks in part to a number of motifs or melodic statements to hang onto. "Thankfulness" is anchored by a (mostly) pentatonic riff and McBee's modal center, while the ensuing "Love Is For Real" takes a melody fragment (the same as on "Forshadow") and explodes into untethered, wildly energetic blowing, complete with literal bells and whistles. Toward the end, two dirges—the more unsettled "Ark Of Salvation," and the closing "Destiny"—add to the overall ruminative mood of men on, well, a search.
501 Canal was not a long-lived venue. Cooper-Moore says that his negligence, which may have been compounded by his drug and alcohol use at the time, led to a fire in the building; the incident signaled to him that he needed to get out of New York City for a while. He'd been the driving force behind the DIY shows, and when drummer Tom Bruno and vocalist Ellen Christi moved down from the fourth floor to the ground level, the performances finally ended.
The jazz lofts at large didn't last much longer either, in part victims of their own successes. The historical protection clauses which once preserved the factories and warehouses from bulldozing led to their renewed interest from real estate developers, and rezoning for residential use, and the subsequent marketing of spacious living quarters in an artsy neighborhood to more affluent residents. By the end of the '70s, the venues were mostly gone, and much of SoHo today is known as a shopping destination.
Valley of Search—which Braufman estimates may have been pressed in 500 or 1,000 copies in 1975, and has never been previously reissued—might have remained a curious SoHo artifact had it not been for one very young attendee of the concerts at 501 Canal. Braufman's nephew Nabil Ayers was three years old when the record came out, but he grew up listening to it, and visited his uncle (and godfather Cooper-Moore) often. He remembers the "really run-down" building vividly.
"I remember a lot of Alan and I… playing together," Ayers says. "And you know, he practiced so much then—I'm guessing, but I want to say three, four, or five hours a day. He would just play his saxophone. So as much as I felt like he was doing me a favor by sort of teaching me music, I think it was just like his fun way of practicing every day. And we'd go down there for hours and just play."
The album's penultimate tune, "Little Nabil's March," a subversion of a martial cadence in the vein of Albert Ayler, is dedicated to him. As a young child, he was often inspired to drum along to that particular tune, and he surmises that led to its naming as such.
Ayers went on to become a touring musician himself (his uncle bought him his first set of drums), and then co-owned a record shop in Seattle, founded a small record label called The Control Group, and then, about 10 years ago, became the U.S. label manager of the revered independent record company 4AD, known recently for putting out albums by St. Vincent, Tune-Yards, Bon Iver, and The National.
When Ayers wrote about seeing his uncle and godfather perform together last year for the public radio station KEXP, he was surprised by the feedback. Fans of Cooper-Moore and the label India Navigation came out of the woodwork, and Ayers was tempted to get this record that captured a major part of his youth back out in a proper, remastered release.
"When you're that young and you're exposed to it, you don't realize how special it is—that it's different than anyone else's experience," Ayers says. "It's just yours."
As for Braufman, his music changed after the loft period. He spent two and a half years in jazz composer Carla Bley's group, and then introduced synthesizers and other more "listenable to the average person" directions into his own projects, and took on his new identity, and eventually his new residence. Though he's remained close friends with Cooper-Moore, he's relearning some of his own music for the record release concert in August in Brooklyn—he hadn't listened to it for decades.
But even when he plays his current concepts in Utah, he says the echoes of his time at 501 Canal remain with him.
"What I feel like I try to do is to keep the intensity and spirit of what I got from free jazz, and put it into that," Braufman says. "To me, if I'm playing one or the other, it feels the same. I'm playing with the same emotional intensity and everything."