FEATURES
Ain't No Mellow Cello
By Will Robin · October 30, 2015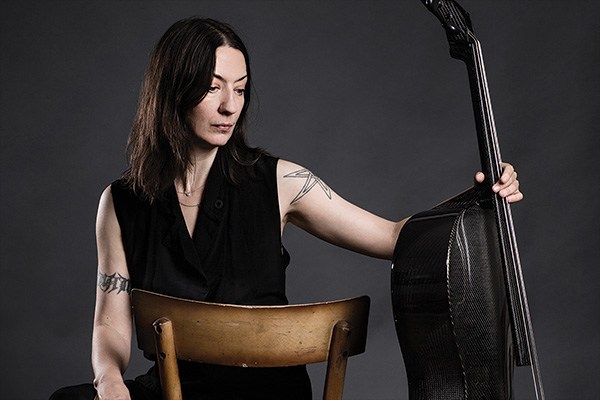 photo by PEPE fotografia
"I have no idea where I might fit into it: I'm never really sure how to classify myself (or anyone else, really) in terms of genre. It's fantastic that so many musicians are exploring the expressive possibilities of the cello right now, though." — Julia Kent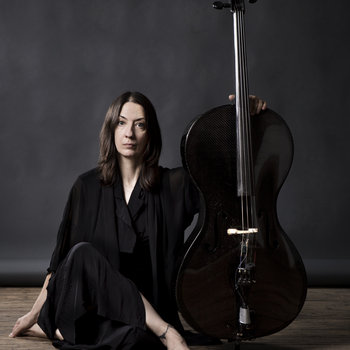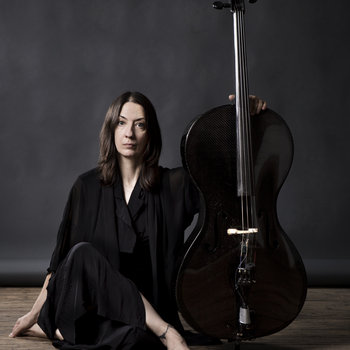 Merch for this release:
Compact Disc (CD), Vinyl LP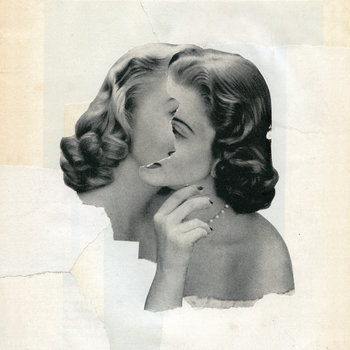 In February 1967, cellist Charlotte Moorman was arrested for indecent exposure. As she was led away from a Manhattan venue by plainclothes police officers, Moorman apparently asked concert promoter Norman Seaman, "What'd I do wrong, Mr. Seaman? I just did what Mr. Paik said!" She had been in the midst of Fluxus composer Nam June Paik's Opera Sextronique, which asks its performer to disrobe differently in each movement. As musicologist Benjamin Piekut's illuminating study Experimentalism Otherwise reveals, in the subsequent trial, Moorman argued that the resultant nudity was an attempt to obey the will of the work's creator; she was merely an interpreter, faithfully realizing a score.
The fact that Moorman has since been known primarily as "The Topless Cellist," and not as a groundbreaking artist—she collaborated with Joseph Beuys, John Cage, and Karlheinz Stockhausen, among many others—or as an entrepreneurial curator—she organized seminal avant-garde festivals across New York City—might demonstrate the ongoing conservatism that has accompanied the reception of her hallowed instrument. To play the cello without delivering Bach and Brahms is to be immediately branded iconoclastic, with the actual musical results often overlooked. Even though there is a longstanding tradition of treating the cello as not only a classical voice, the mere act of not being Yo-Yo Ma is seen as a transgressive gesture. But to listen past that dichotomy is to reveal a world of cellists pushing boundaries in all directions, audible in a multitude of musicians whose recordings are available on Bandcamp.
One inheritor of Moorman's radical legacy is cellist and composer Julia Kent, who draws on looping and electronics to fully transform her instrument. "Charlotte Moorman especially was so seminal and so empowering in terms of taking the cello into the world of the avant-garde," Kent told me recently in an email interview. "For years, I had a copy of that photo of her being arrested on my wall." On her fifth solo album, out today on The Leaf Label, Kent continues that journey forward; its title, Asperities, is fitting given how she inflects the mellifluous voice of her instrument with gritty severity.
Merch for this release:
Compact Disc (CD), Vinyl LP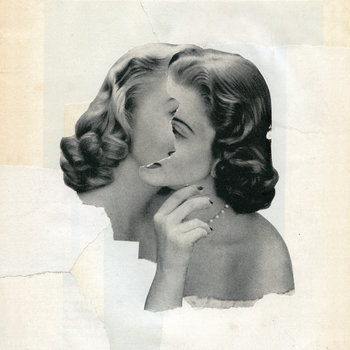 photo by PEPE fotografia
For the past year, Kent has collaborated with theater and dance companies, and the new album captures those recent sounds. "It felt as though I was just trying to document music that I've been living with for a while," she said. In the live performances, Kent would improvise with her instrument, looping pedals, and electronics in response to movements or texts: "Making music in that way is so immediate: it's like a dialogue."
Moorman's musical practices were informed by a critique of society—she actually upset Cage by incorporating references to menstruation, contraception, and rape into her realization of one of his major works—and Kent similarly engages with social commentary. "I do think Asperities is enormously influenced by what's going on in the world right now: how is it possible to make art or make music—or even just live—without acknowledging it?" she asked. "We as human beings seem to have lost all sense of empathy with one another and with the planet we inhabit. I'm finding some consolation and some inspiration in working with artists who are addressing these issues, but that seems to be a thing that is more common in Europe than in America right now, unfortunately."
Perhaps one metaphor for her engagement with the environment is the sense of a sonic space that emerges on the album. In "The Leopard," the resonance of the cello and use of electronics provides a palpable sense of layering, in which sounds come from near and far, with lines seemingly both intertwined and disconnected.
Merch for this release:
Compact Disc (CD), Vinyl LP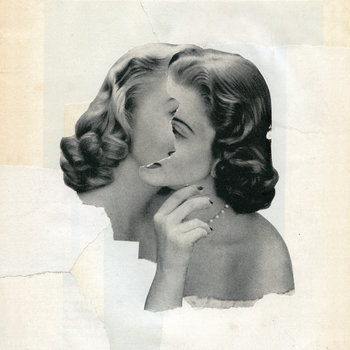 Kent's ability to imagine the cello as part of a vast musical landscape is something she shares with many other major figures who utilize her instrument. A brief sonic listicle, of sorts:
There is the DIY maven Zoë Keating, who earlier this year marshaled her massive online fan base to battle YouTube's prohibitive artist contract, and who crafts engaging, taut narratives with looping techniques.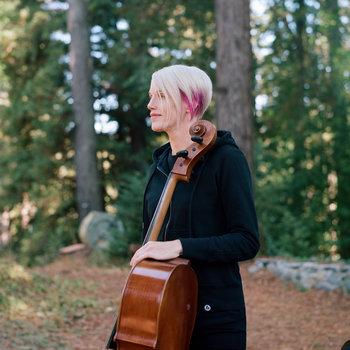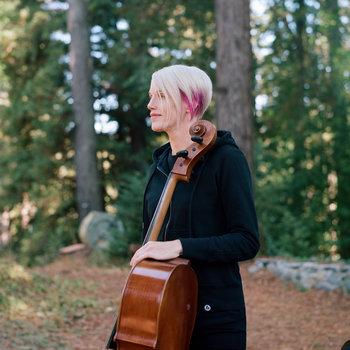 photo by Chase Jarvis
There is the "singing cellist" Jody Redhage, responsible for New Amsterdam Records's inaugural 2007 album, who realizes complex compositions in which playing, gasping, speaking, and electronics are all drawn together.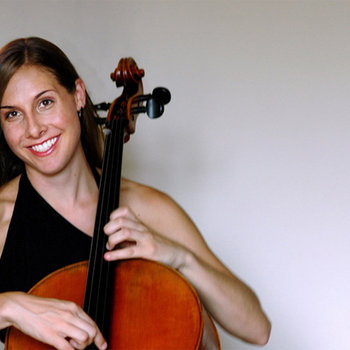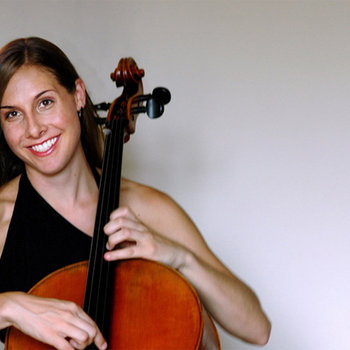 There is Erik Friedlander, a staple of the downtown scene, who has successfully fought for two decades to integrate his instrument into the jazz world. On his new album of cover tunes by storied bassist (and cellist!) Oscar Pettiford, Friedlander makes clear that not only does the cello belongs in a jazz combo just as much as the saxophone, but that it also adds an essential voice to any improvisation.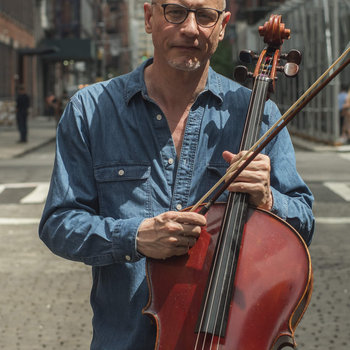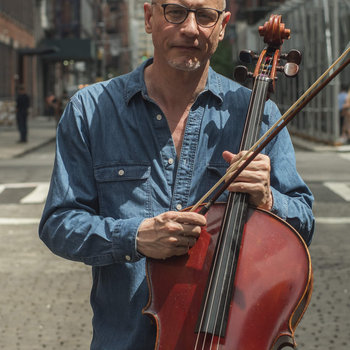 Merch for this release:
Compact Disc (CD)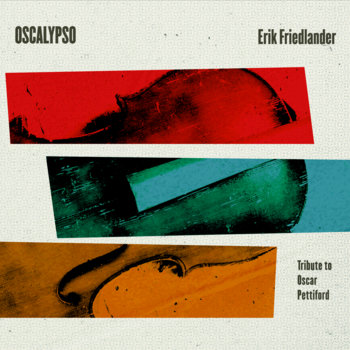 There is Hildur Guðnadóttir, who has so closely integrated cello, voice, and electronics that the cumulative texture is impossible to break down into its individual components.
photo by Rune Kongsro
And there is the late Tom Cora, an experimental legend who worked with everyone from John Zorn to The Ex, and crafted far-reaching fusions of rock, jazz, and improvisation.
Whatever approaches to the instrument that these broad-minded artists might share, though, they are really just a reminder that the cello is a tool available for the pursuit of any musical vision. "There's a logic behind grouping 'alternative' cellists together, but I feel as though we all are making our own music, in the same way that, say, guitar players are," Kent said. "If there is in fact a continuum, I have no idea where I might fit into it: I'm never really sure how to classify myself (or anyone else, really) in terms of genre. It's fantastic that so many musicians are exploring the expressive possibilities of the cello right now, though."
She allies herself more closely with electronic musicians who focus on looping, including William Basinski, Tim Hecker, and Juana Molina. But for Kent, looping is "a technique and not a style"; it allows for a set of practices, but doesn't tell you how they might sound. "For me, looping is essential to my process: obviously, it's the only way I can recreate the music live," she wrote. "But I also find it conceptually interesting. Of course the repetition inherent to looping is a constraint, but it also can create unexpected evolutions and revolutions. And looping, for me, is also a way of approaching music in a nonlinear temporal way: through constant flashback rather than forward movement."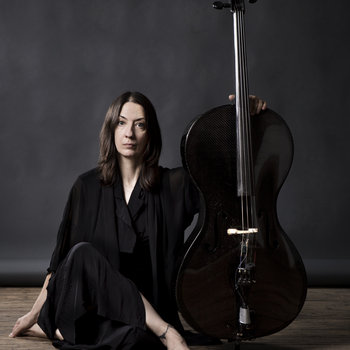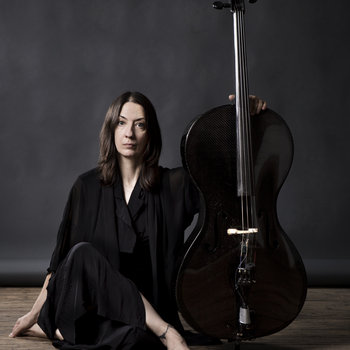 Merch for this release:
Compact Disc (CD), Vinyl LP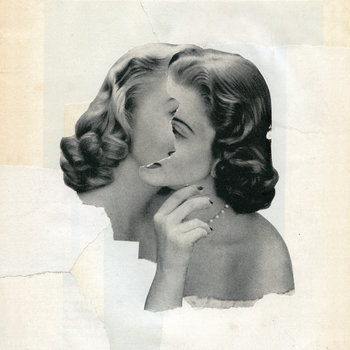 On "Invitation to the Voyage," a plucked pizzicato line moves to the background as Kent develops a brooding melody; rich harmonies transform into glassy soundscapes. It has little to do with Yo-Yo, and that's probably for the best. "In terms of the classical tradition, I assume most of us who are making music on cello came from that background: but I definitely don't feel as though I, or the music I make, fit into the classical world," she noted. The boundaries between classical and nonclassical music seem to be thoroughly blurred at this point, though, and that's probably a good thing. At the end of the day, it's all expression."