FEATURES
Ain Horus Turns a '90s Egyptian Comedy Into a Dark Ambient Mood Piece
By Christina Hazboun · June 07, 2023
Risala Min Shahid Ayan, the new album from Berlin-based Lebanese guitarist, composer, and sound designer Osman Arabi, who records as Ain Horus, is an audio essay, taking samples from the 1996 Egyptian film Al-Nom fil Assal and reinterpreting them through a modern lens. The film was a futuristic sci-fi satire in which a sexual pandemic swept across Egypt rendering its men impotent, a phenomenon that was covered up by the government. Like the work that inspired it, Arabi's album serves as a satirical critique of modern society.
Arabi was born in the El-Mina area of Lebanon's coastal city of Tripoli. "Tripoli is one of the oldest Arab cities that has Byzantine, Mameluke, and Phoenician ruins, all still well-preserved," he says, "yet until recently, it had a reputation of being really rough and poor. People from Beirut looked down on it. Now, everyone wants to party there."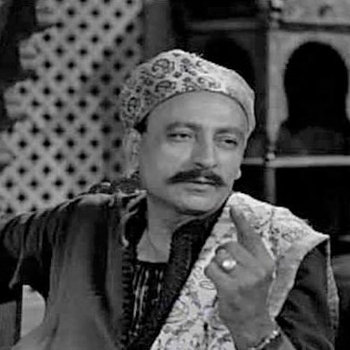 .
00:10 / 00:58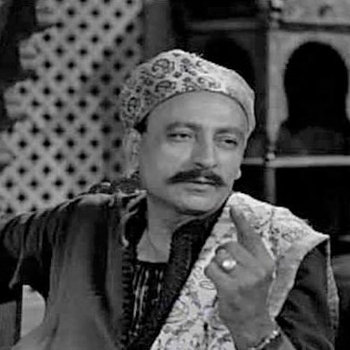 The seasoned sound composer cut his teeth on his hometown's underground music scene, where the availability of instruments and music education was restricted to "Eastern" and "Western" classical music schools. "I was a huge heavy metal fan, and wanted to learn to play the guitar, so when I was 17, I convinced my father to buy me a guitar," Arabi recalls. Acquiring the music he liked listening to, however, proved a bit more difficult. "There were only two music shops in Tripoli back then selling tapes," he says, "and not the original ones—they would copy the originals for you. In one of those shops, I met an excellent musician called George Issa, who was constantly either drunk or high. He was nonetheless influential in teaching me the basics of the guitar."
Arabi grew up with his mother, her mother, and three sisters in a house that was never silent. The women loved Egyptian film, and would always have either movies or the radio playing as a soundtrack to their daily lives. "Before leaving for work every day, my mother would tell me stories of prominent actors and singers like Farid al-Atrash or Om Kolthoum who would come to Tripoli from Cairo and bring with them their influences," Arabi remembers. When he left for Berlin in 2013—with just a single suitcase in his hand—he found his new home to be colder and lonelier than his home country. "This was my new life, and it was difficult and lonely," he says. "The only things that made me feel at home and gave me warmth were these Egyptian films and broadcast shows from the '40s through the '90s. They would calm me down and give me a sense of home."
Arabi was drawn not just to the way the films looked and felt, but to how they sounded. "I'm crazy about certain films from Egypt, especially those of Sherif Arafa, Ammar el-Sherei, and Modi el-Imam," he says. "Their work has great cinematography, with an engulfing mood through music. [For me], sound is the most important element in a film. The music and the mood and the type of sound—they all set one film apart from the others. In Egyptian films from that era [the 1940s to the 1990s] the sound comes from the heart of the society, not from sampling libraries. They used to bring musicians to perform music, including shaabi or folk music that blended with the environment. But when things started changing [with the arrival of satellite television], cinema sounds started going downhill."
.
00:10 / 00:58
One of the films that particularly captivated Arabi was Al-Nom fil Assal. "I loved it," he says. "I don't why. But the sound element, which I took for the album—I'd listen to one segment, like a character saying, 'We've entered the stage of the pandemic,' and begin to work with it. [That sample] announced the whole album's topic. Or sometimes I'd blend two tracks together, adjust the sound and play around with it a bit." And while musically Arabi draws on dark ambient, power electronics, electroacoustic, and industrial music, he wanted to remain true to his source material. "I didn't want to transform the sound much," he says. "The sound is all in mono. You can hear the things from the background. I like these soundscape sounds that organically blend in, how they have a domino effect on the events and the album."
Arabi, who has released work under his own name as well as a plethora of other aliases—Seeker, Kafan, Veinen, Shamanic Death Trance, and The Ritual Inclusion Of Code—sees Risala Min Shahid Ayan as a way to call attention to the history of Arabic cinema, which is often overlooked in the narrative of film history. And while, in his childhood, cinema was a detour from the drudgery of daily chores, on Risa Min Shahid Ayan, Arabi sees it as a "retour"—a way to refashion the past through the lens of the present. By recycling sounds, the album gives them a new life and frames them against the backdrop of a more recent global pandemic.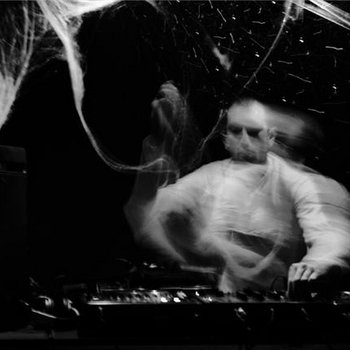 .
00:10 / 00:58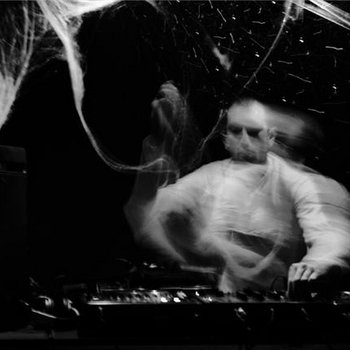 "All of these images and sounds are being portrayed in a futuristic and melancholic way," Arabi says. "I felt like the music would work for an Arabic version of Blade Runner. The album is designed to make you live outside of your time, just like the film. And there's an element of fantasy." With its mysterious echoes, mechanized sounds, and darker ambient passages, the album summons a wide range of emotions—among them, melancholy and nostalgia. Clear references to locally-rooted shaabi musics were a deliberate sonic marker Arabi used as a way to reinforce the disappearance of that music from modern film.
Despite the album's mood of futuristic darkness, the journey ends on a positive note with "Basmatul El-Fajr – بسمة الفجر" (Smile of Dawn) "I wanted to conclude the album with a longer track," Arabi says. "I left it for a while, as I lost hope [in ever finding the right source material]. And then the one day I woke up with the sunrise, and this song from the film started playing in my head. Its mood was more positive. So I laughed and recognized that this is the end—a positive note to end the darkness."