FEATURES
The Mauritanian Family Band Who Pioneered Saharan Blues
By Matthew Blackwell · March 27, 2023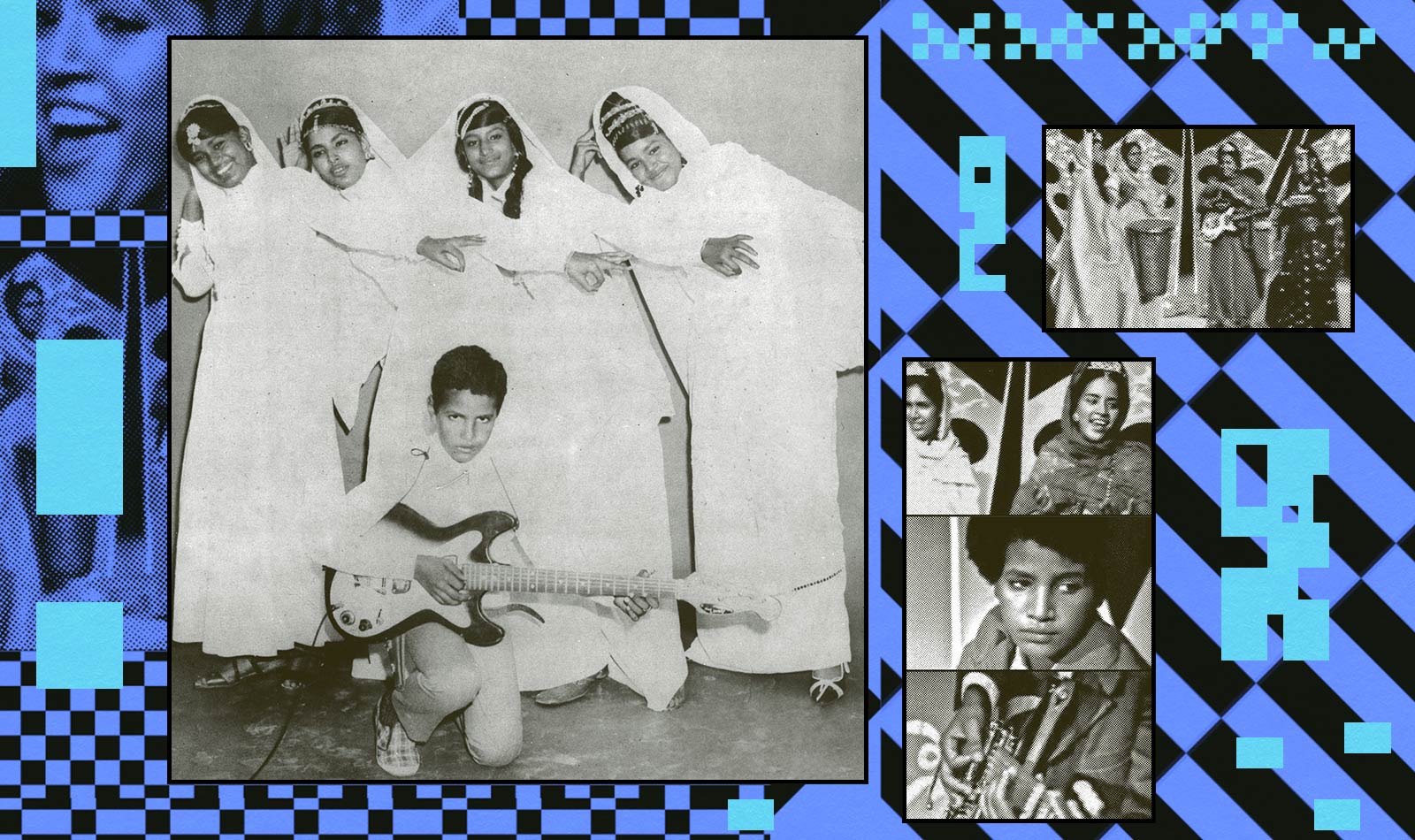 Ahl Nana's music was almost lost to history. The family band, who called themselves L'Orchestre National Mauritanien, had a fundamental role in creating what we now call desert blues, laying the groundwork for artists like Tinariwen and Mdou Moctar by introducing Western instruments into traditional Saharan music. In the 1970s, they were among the most well-known groups in northwestern Africa. Still, it was not common in their native Mauritania to record albums, as music spread largely through concerts and radio performances. Ahl Nana only entered the studio through an extraordinary series of coincidences, and their recordings only survived through an amazing amount of luck.
Now, a compilation of Ahl Nana's music has been released by Radio Martiko after label head Mechiel Vanbelle rediscovered those lost recordings after more than fifty years. "It all started when we were playing in Agadir, in the south of Morocco," Mouna Mint Nana tells Vanbelle in the liner notes of Ahl Nana: L'Orchestre National Mauritanien. "A local minister [a politician – Ed.] who was a big fan of us wanted us to play for King Hassan II, so he interrupted the live broadcast of the TV news to present the band and to ask the king to invite us." A military plane flew Ahl Nana from Agadir to Fez, where they played a nationally televised festival in honor of the king. Ali Boussif, owner of Morocco's legendary Boussiphone label, saw the concert and invited the band to record at his studio in Casablanca.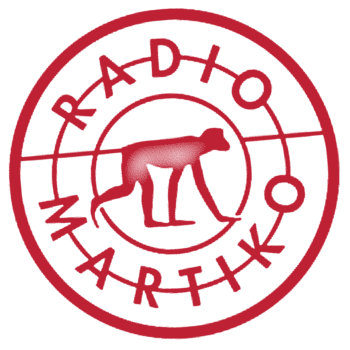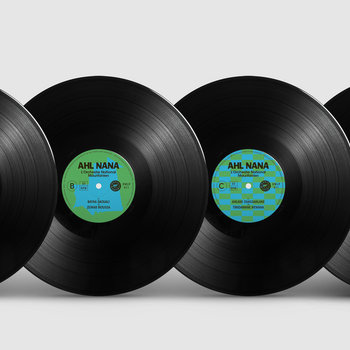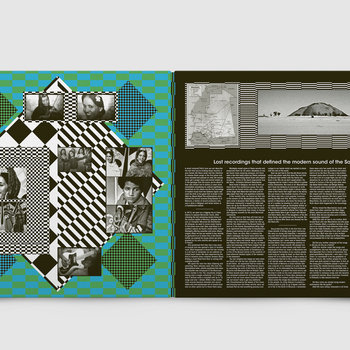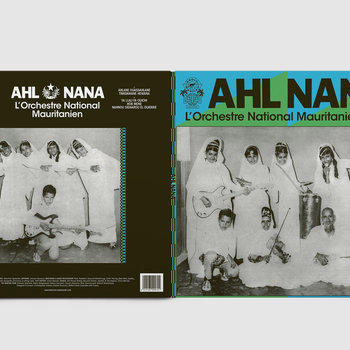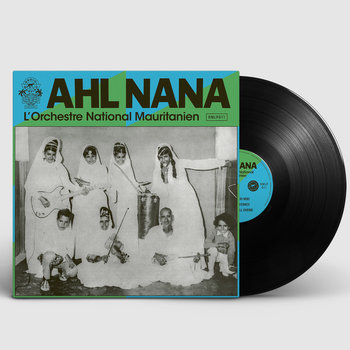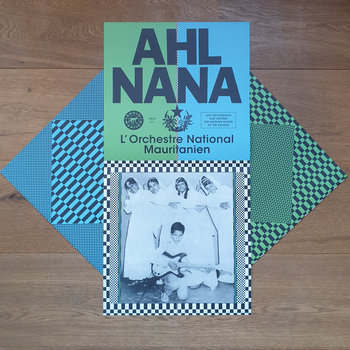 .
00:10 / 00:58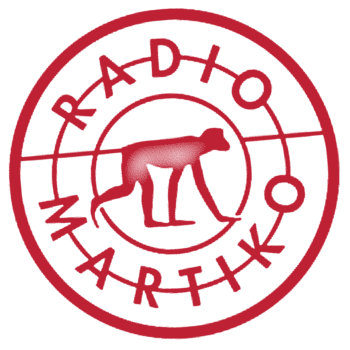 Merch for this release:
2 x Vinyl LP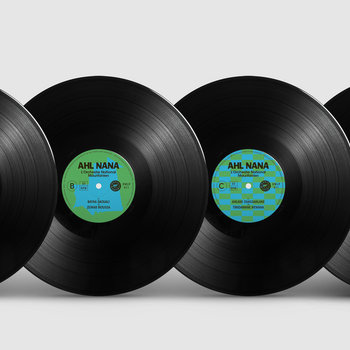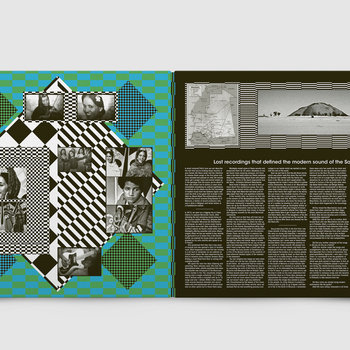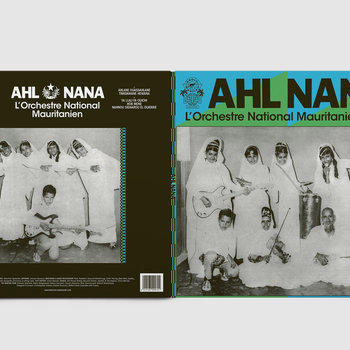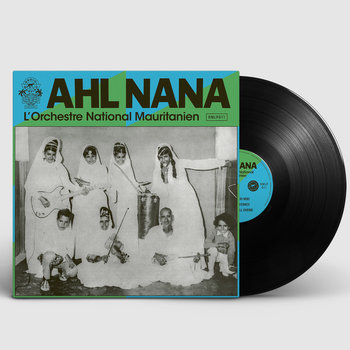 These 1971 recording sessions document an important moment in the modernization of the music of the Sahara. After the African independence movements of the 1950s and '60s, many countries were eager to establish new cultural identities. Ahl Nana, with their cosmopolitan interpretation of classical Mauritanian music, exemplified this shift. "This was all due to our mother, [Debya] Mint Soueid Bouh, who was Mauritanian but who grew up in Timbuktu, a southern terminus at the end of an important trans-Saharan trade route," Mouna explains. "Due to the trade, Timbuktu was a cultural melting pot with constant influences from other cultures. At that time, Mali was also a very modern country. My mother picked up all these influences and processed this in her own compositions."
As the family moved from Timbuktu to Mauritania, they stopped in several countries throughout Southwest Africa where they purchased an electric guitar, violin, accordion, and other Western instruments. With these, they forged a sound that anticipated the desert blues. "We were the first band from the Sahara to play in this style. We totally changed the traditional Moorish music and modernized and Arabised the music," Mouna says. "After a while, many groups in Mauritania and other parts of the Sahara started to copy our style. Nowadays Tuareg groups like Tinariwen and even Youssou N'Dour play our songs."
Intagrist el Ansari is a Mauritanian journalist and author who helped Vanbelle locate the surviving members of the group. "Ahl Nana is, in my opinion, one of the first to culturally link the Tuareg and Moorish worlds of the Saharan space, in particular because of the connection that their mother—the famous Debya, founder and epicenter of the group—had always maintained with the Tuareg world," he writes via email. "In fact, the group was also the precursor of the modernization of Saharan music. They listened to and practiced Indian and Eastern sounds, in particular Egyptian music, which was the first step in the introduction of modern instruments into Saharan music starting at the end of the 1960s."
El Ansari shares an email message from Manny Ansar, the manager of Malian desert-blues stars Tinariwen and the founder of Festival au Désert music festival in Timbuktu. "My first time hearing modern instruments was with this group. I must have been six or seven years old," Ansar says. "The group had been staying with my family in Kati. I remember their rehearsals, it's a great memory for me." Ansar calls their recordings "a musical treasure," "incredible" for the way that the group combined instruments and sounds from such geographically and culturally distinct traditions.
Despite the historical and cultural importance of their music, Ahl Nana's albums were never released. In the mid-'70s, Morocco's vinyl market collapsed with the introduction of cassette tapes. Vinyl singles with one or two songs cost five dirham, while full records on cassette only cost one dirham. To save space, record labels routinely destroyed their stock. "They just had warehouses full of records that nobody wanted to buy anymore, so at a certain point they just threw it all away because it was only costing them money to stock everything," Vanbelle says via Zoom from his home in Ghent, Belgium. "They probably trashed tons and tons of vinyl. That sounds horrible today, but at that time they probably thought that records were never going to come back."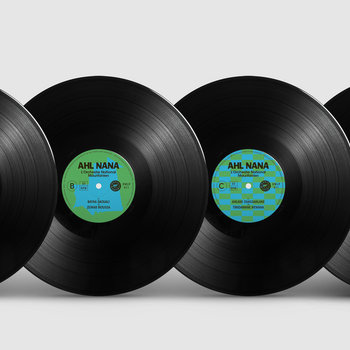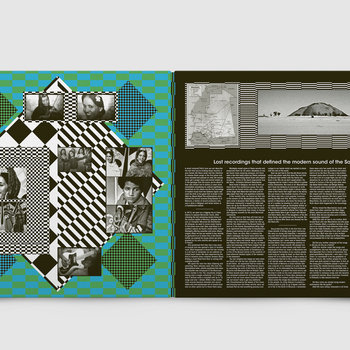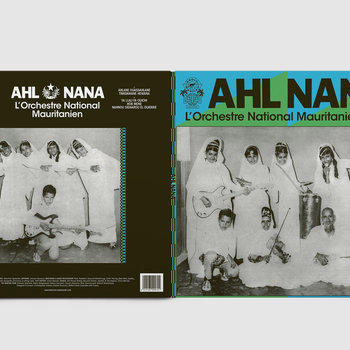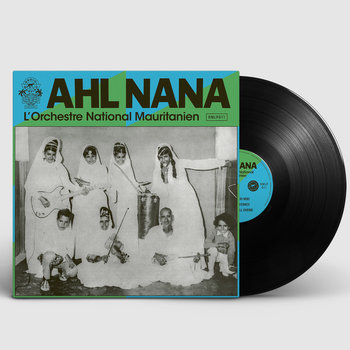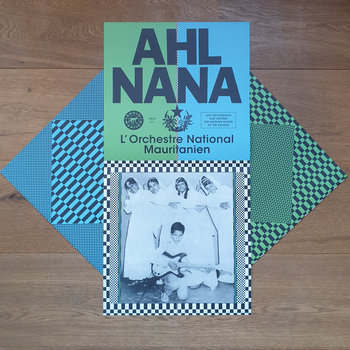 .
00:10 / 00:58
Merch for this release:
2 x Vinyl LP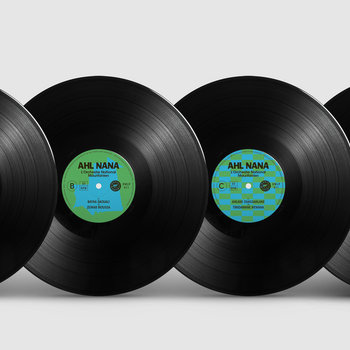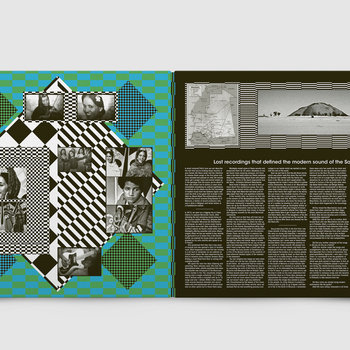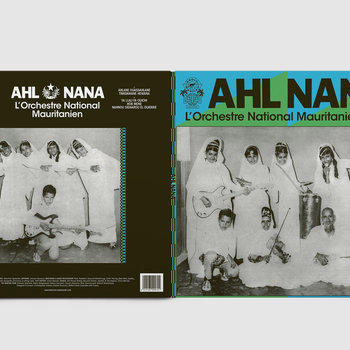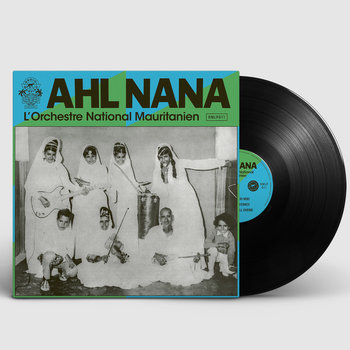 This situation makes it particularly difficult to rediscover records like Ahl Nana's. "There are only a few record stores left in Casablanca and for the rest, you have to go to souks to try to find records," says Vanbelle, who traveled to the city in 2015 to search for just such treasures. "We had to invest a lot of time. We went to every souk just asking people, even showing them records to give them the idea that, 'No, it's really these old ones we're looking for!" Finally, a street seller led Vanbelle back to his house, where he had a huge stock of vinyl. Many of these were from the Boussiphone label, including 45s by Ahl Nana. As soon as Vanbelle heard them, he knew he had to find more.
Back in Belgium, Vanbelle discovered that the Boussif family had a store in Brussels. Abderrahim Boussif put him in touch with his eldest brother Ali, who took over the Boussiphone operation in Casablanca from their father, and Vanbelle returned to see the label's archives. "There was a villa outside of Casablanca, near the beach, and they had lots of records there in the cellar. We bought lots and lots of stuff, thousands of 45s. We also found the Ahl Nana 45s and their two LPs."
What Vanbelle purchased in Casablanca represents Ahl Nana's entire recorded output. Although Mint Soueid Bouh wrote dozens of songs, the band only recorded around 20 tracks at the Boussiphone studio, which were divided across two LPs and a handful of 45s. From these, Vanbelle has selected ten of his favorites for Ahl Nana: L'Orchestre National Mauritanien. On the recordings, the band is loose but clearly well-practiced, with young Yassine Ould Nana's voice soaring over Bouh's violin. Driving the music is the unmistakable sound of desert blues-style electric guitar.
I ask Vanbelle how this release might change our understanding of the desert blues. "People always thought that Ali Farka Touré was the first, but his first recordings were from the early '70s, and it was with acoustic guitar," he answers. With a laugh, he admits that musical history may be rewritten again with yet another new discovery: "With musical revolution, the more you dig into it, the more you find that there was somebody somewhere who was doing a similar thing, but just didn't get so famous. But yes, I think we can accept that these were the first pioneers."