FEATURES
In 1970s Nigeria, Psychedelia and Resistance Went Hand-In-Hand
By Megan Iacobini de Fazio · September 12, 2022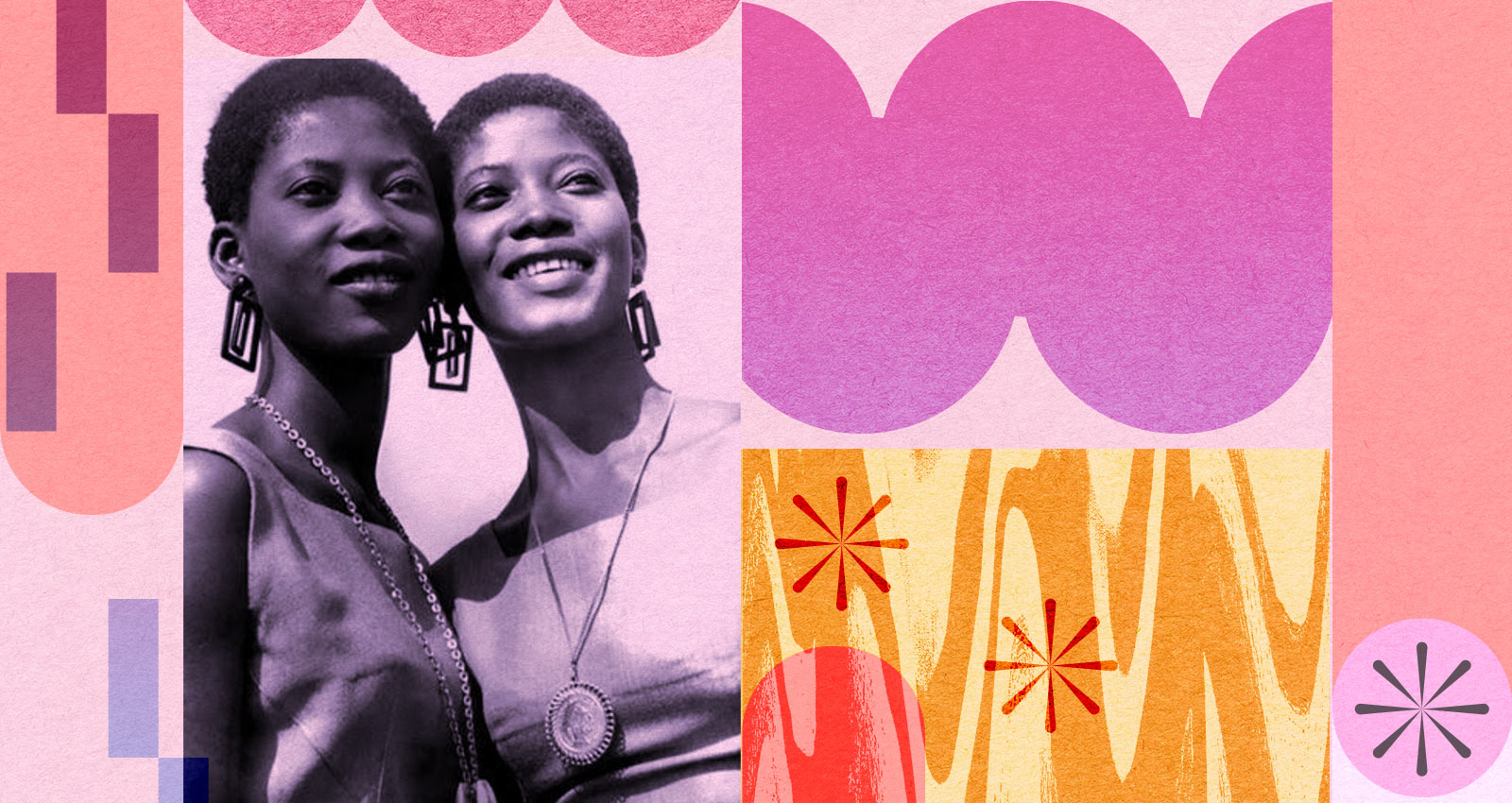 The heady days of Nigeria's independence struggle were soundtracked by the joyful, danceable rhythms of highlife, as optimism and a budding national pride swept the new country. But only six years later, in 1966, widespread discrimination and violence against the Igbo minority led to millions of people fleeing to Biafra, the Igbo's homeland in the east, which eventually seceded. Nigeria declared war on the new republic, carrying out violent attacks and enforcing a blockade which led to the starvation of millions of people. The war ended in 1970 with the surrender of the Republic of Biafra, and while the country tried to move on, swept up by the oil boom and influx of money it brought, the trauma of the war left an indelible mark on the country's youth.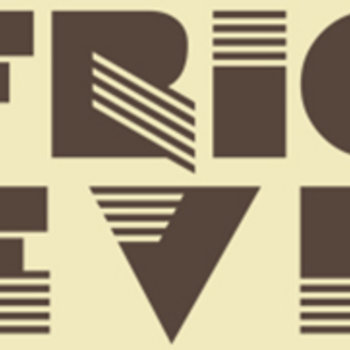 .
00:10 / 00:58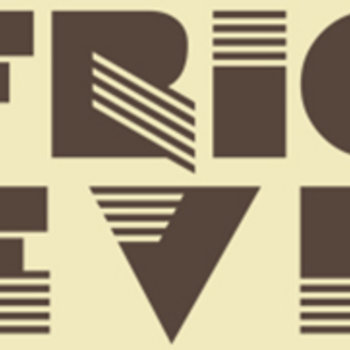 Merch for this release:
Vinyl LP
The feelings of confusion and anger started permeating Nigeria's music, giving way to heavier, trippier sounds. Rock 'n' roll had had a small moment in the 1960s when musicians emulated the likes of Elvis Presley or The Beatles, but following the war many bands opted for a heavier rock sound steeped in African tradition, singing in their mother tongue and adding distorted guitars, freewheeling improvisations, and extended psychedelic workouts to their music. As DJ, record collector, researcher, and co-founder of Odion Livingstone (a start-up that re-releases and preserves Nigerian records from the 1960s to 1980s), Temitope Kogbe writes, "The emergence of psych rock in Nigeria had less to do with mind-altering drugs and more to do with mind-altering circumstances."  
This is the fleeting moment in Nigeria's musical history captured by Africa Seven's release Afro Psych (Journeys Into Psychedelic Africa 1972 – 1977, which collects nine Afro-psych gems that exemplify the Lagos sound at that time. "Lagos was quite a massive melting pot, there were so many mixed styles going on," says label manager Rich Elson, "and these tracks all have that psych vibe going on." 
Eight out of nine tracks on the compilation were originally published by legendary label Afrodisia, founded by Decca West Africa sales manager Dave Bennett. Keen to work with local talent, Bennett wanted to move all creative decision-making away from the London offices and to Lagos, and focus on releasing music by West African musicians rather than just importing American and European music. He even came up with the now iconic logo while sitting at his desk doodling: "Then I showed it to my art guy, and he suggested we use his wife's picture, so that's how Daphne became part of Afrodisia."
Bennett enlisted the help of his Nigerian colleagues to help find the best musicians from all parts of the country. "Victor Nwogwu was from the east of Nigeria and he used to advise me [on musicians from the East]." This is how Afrodisia began working with Oriental Brothers International, an Igbo band that went on to sell millions of records. "They were a massive seller for Decca, and we would keep the pressing plants running in the UK non-stop in the summer months."  
During the war, like many Igbo musicians, the members of the Oriental Brothers had fled to the East (in some cases bands were also enlisted to keep the troupe morale up), and returned to Lagos at the end of the conflict, where they made a name for themselves by blending Igbo highlife with rock guitar riffs, tight funk grooves, and lyrics that called for Igbos to be proud of their identity.
You can also hear the echoes of war in the loud, raw music of Warhead Constriction, a band of high schoolers from Lagos. Their "Graceful Bird" starts gently with a Kinks-like, slightly offbeat melody before blowing up into a furious, fuzz-heavy rock explosion. Lagos' psych rock scene was spearheaded by bands like Ofo and the Black Company; The Hykkers; and The Funkees, but the guitar-heavy style had an impact on other genres of popular music in Nigeria at the time. 
.
00:10 / 00:58
Merch for this release:
Vinyl LP
The Lijadu Sisters, for instance, formed by identical twins Kehinde and Taiwo Lijadu, were better known for combining West African styles like Afrobeat, highlife, and fuji, with funk, jazz, and reggae, making them stars in Nigeria between the 1960s and 1980s. But on tracks like 1977's "Bayi L'ense," they combine cool Yoruba vocals with rolling percussion, a funk bassline, and a scorching guitar solo. 
The Lijadu sisters were among several Lagos-based musicians to catch the attention of Cream drummer Ginger Baker, who'd built a state-of-the-art recording studio in the city and had struck up collaborations with the likes of Jake Sollo, Joni Haastrup, and Fela Kuti. In the midst of the economic boom, recording studios like Phonogram, EMI, and Baker's Arc studio began to flourish and Nigeria's music industry took off, attracting musicians from all over the continent and further afield (Paul McCartney traveled to Lagos with his band Wings to record Band On The Run). Just next door, in Ghana, people were living under a dictatorship that stifled the music scene with curfews and impossibly high taxes on music instruments, so many musicians relocated to Europe or to Lagos. 
Bunzu Soundz, for example, whose brilliant, percussion-driven track "Bokonor" (taken from their excellent 1976 self-titled album) features on the compilation, used to be the house band at Accra's hottest club, Napoleon, with sister band Basa Basa, but traveled frequently to Nigeria to record. Christie Azumah And The Uppers International, whose funky, highlife-infused "Aja Wondo" brings the compilation to a close, were also from Ghana, while vocalist and bass player Celestin Nyam (who at the time was one of the most requested session bass players in Lagos) and Lucas Tala (whose track "Moghie Nu Te Eka Tse Mu" is the only one not originally published on Afrodisia) were from Cameroon. 
The impact of the war, the economic boom, and musical influences from abroad—whether the rock of Jimi Hendrix and The Doors, Ghanaian highlife, or Cameroonian funk—resulted in the unique, psychedelic alchemy of sounds that swept through Lagos in the 1970s. Though it was soon overshadowed by the rising popularity of Afrobeat and disco, Nigeria's psych-rock captures the feelings, frustrations, and hopes of a generation of young Nigerians trying to make sense of the changes going on around them.