FEATURES
An Afrobeat Bounty Hunter in Benin and the Making of "African Scream Contest Vol. 2"
By Amaya Garcia · May 11, 2018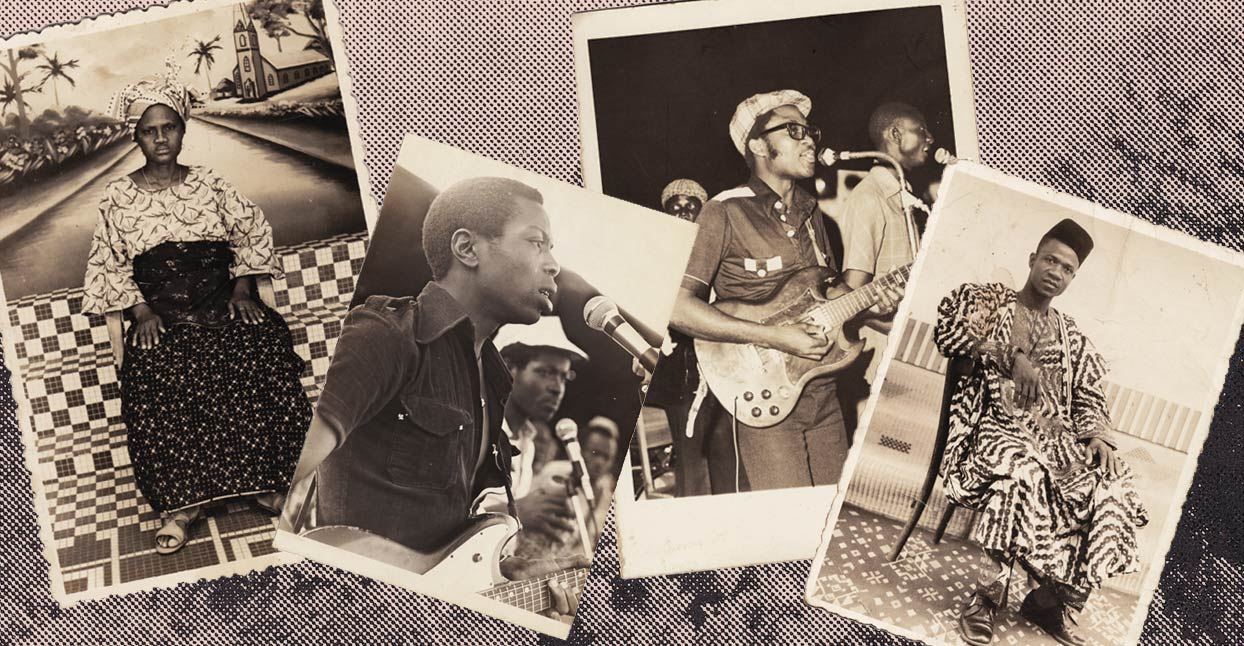 When he landed in Benin more than a decade ago, Samy Ben Redjeb didn't really know what he was going to find. In fact, record collectors, much like himself, had told him he would probably find nothing—that it would be a waste of time, resources, and money. Armed with his usual tools—recording equipment, a photo scanner and tape recorders—he arrived in the West African nation expecting to uncover a handful of songs to put in one of the compilations of his then-burgeoning reissue label, Analog Africa. What he found instead was a land with a deep and storied musical tradition—one where funk, salsa, pachanga, and psychedelic rock blended seamlessly with the traditional rhythms of Vodoun, an African diasporic religion.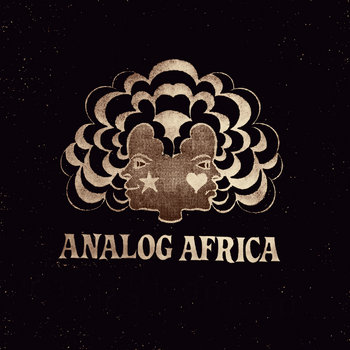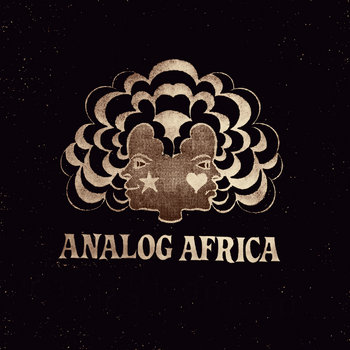 Merch for this release:
Compact Disc (CD), 2 x Vinyl LP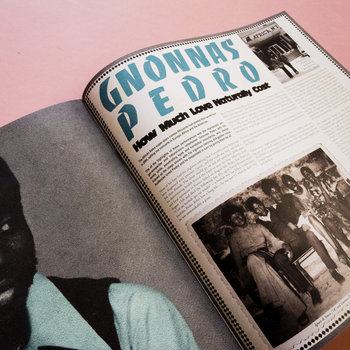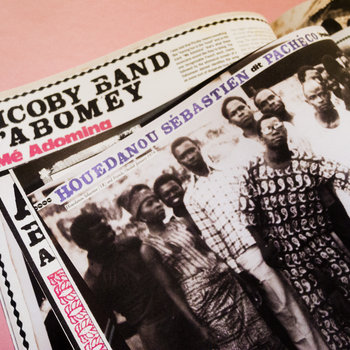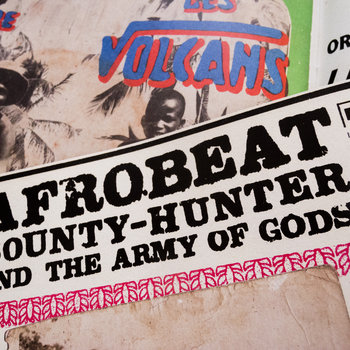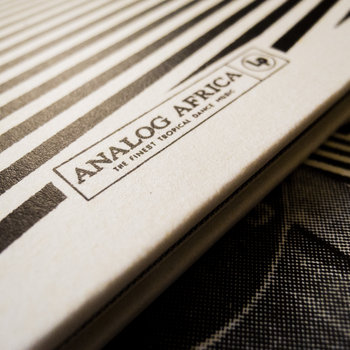 The music was tantalizing—a hypnotic blend of beats from the James Brown school of funk, big band horn sections, buzzsaw guitars and a distinct, gut-busting scream that could stop you dead in your tracks. It was so mind-blowing that it quickly became Ben Redjeb's and Analog Africa's raison d'être. "Bumping into the music of Benin was, for me, like a gift from God," Ben Redjeb says over the phone from his home in Germany. "I'm not somebody that believes, but I think every human gets a present once in their lifetime, and that was mine."
After years of research expeditions to Benin—and with the help of one the country's greatest musicians, Melomé Clement from Orchestre Poly-Rythmo, a band whose work had been the subject of the compilation The Vodoun Effect—Ben Redjeb tracked down artists like Vincent Ahehehinnou, Roger Damawuzan, Gabo Brown, and Les Volcans de la Capitale, and set out to not only highlight their music, but to talk to them and write about their story. These histories became the subject of the first African Scream Contest compilation, released in 2008. The record was a success, helping unearth a treasure trove of bangers from the 1970s that told the story of Benin's popular music heritage and its connection to ceremonial religious beats; it established the country's place in the region as a cultural powerhouse. Now, with the help of an Afrobeat bounty hunter and a self-described "space nerd," Ben Redjeb and Analog Africa released African Scream Contest Vol. 2—a deeper dive into the influence of the Vodoun religion in Beninese funk, and a closer look into the characters that turned the nation into a hit factory during the 1970s and 1980s.
The story behind African Scream Contest Vol. 2 plays like a Cold War spy film, complete with a KGB-trained agent, political intrigue, and the best damn soundtrack you've never heard. It begins with Lokonon André, the charismatic band leader of Les Volcans de la Capitale, whose music opened the first compilation. One fateful day, he appeared on Ben Redjeb's doorstep offering to help. Seeing as the researcher had lost his main man Clement—he had left for a world tour with the newly reformed Orchestre Poly-Rythmo—André's offer was one he couldn't stand to refuse.
Merch for this release:
Compact Disc (CD), 2 x Vinyl LP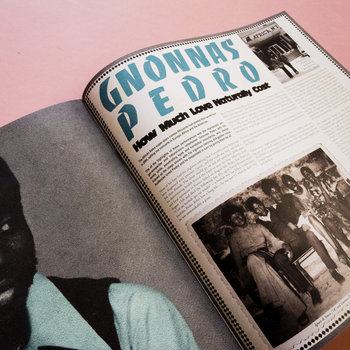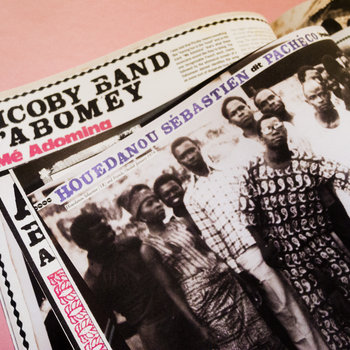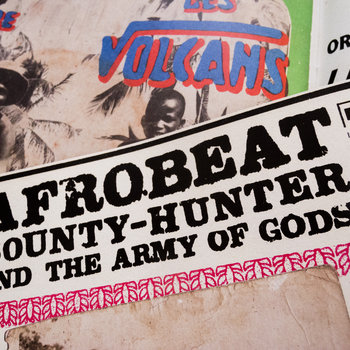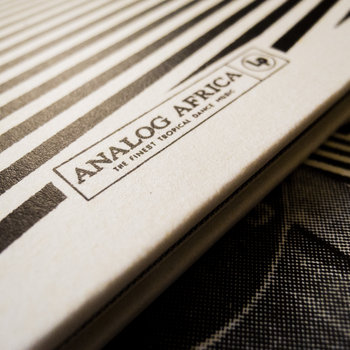 "I basically told him, 'I have a problem, because Melomé is not here and I have this list of musicians that I need to find," Ben Redjeb explains, still a little bit incredulous. "He looked at me surprised and he said, 'I can help you. I have my motorbike, I used to be a musician with the police force. I know Porto Novo and Cotonou very well. Just give me the list and I'll see what I can do.' So I wrote the names of the musicians I was looking for, and then the next day he called me. He said, 'OK, I already have two musicians. Expect more news tomorrow.' The next day, he comes back with more. In the space of a week he had found everybody."
As it turns out, Ben Redjeb had sent a bounty hunter after the artists. André, who was a very disciplined member of the police force in Benin during President Mathieu Kérékou's Marxist regime, had been sent to Russia to train in "search and destroy" tactics aimed at getting rid of Kérékou's enemies. André used those same tactics to locate the musicians on Ben Redjeb's list, in order to secure the rights and to be able to pay the musicians royalties for the songs on African Scream Contest Vol. 2.
Merch for this release:
Compact Disc (CD), 2 x Vinyl LP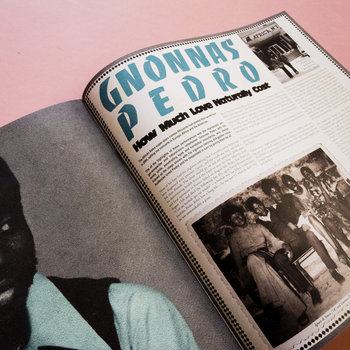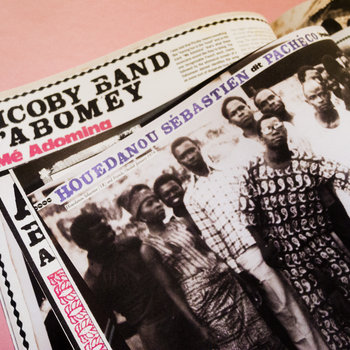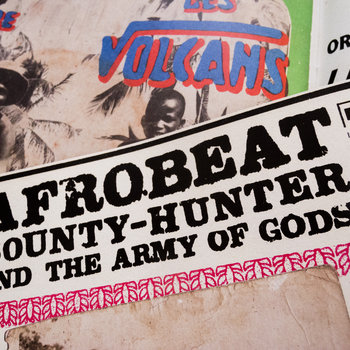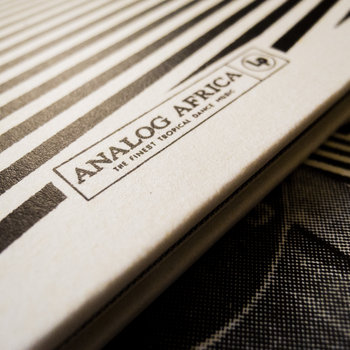 Thanks to this labor, the compilation features an array of characters that bear testament to the unfettered creativity of Beninese musicians, the idiosyncrasies of the Benin music scene, and the fantastic stories that surround them. The opening track itself, "A Min We Vo Nou" by the band Les Sympathics De Porto Novo, is a previously unreleased gem that, through psychedelic guitar solos and futuristic funk percussion, details the struggles between two powerful band leaders—Herman Lalèyè and Hountondji Nestor, of the famous Porto Novo orchestra, The Black Dragons—allegedly, over payments for musicians' services. The track, taken from a test pressing found in a radio station in Cotonou, had been tied up in economic disputes with labels for decades and had never seen the light of day until now.
Merch for this release:
Compact Disc (CD), 2 x Vinyl LP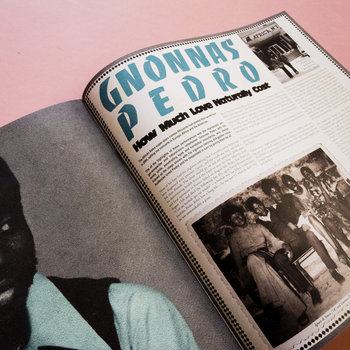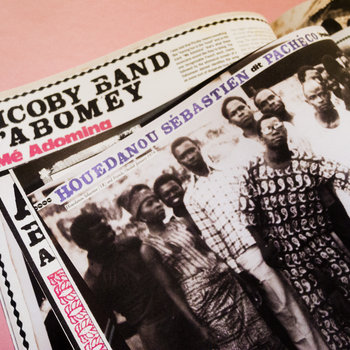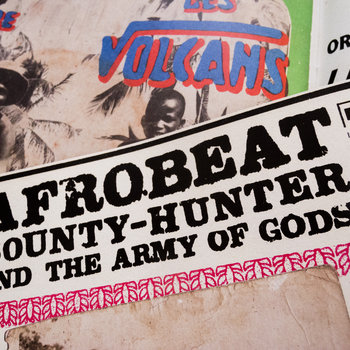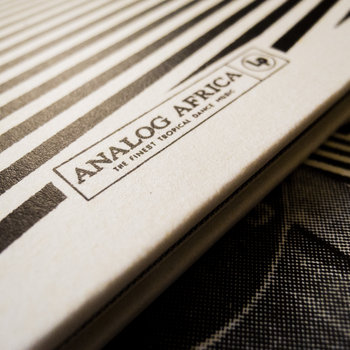 There are also stories of collaboration, like that of Black Santiago, a band that was founded by the premier trumpet player Ignace de Souza, and featured musicians from Togo, Benin, and Ghana. De Souza and his orchestra pioneered a fusion between salsa, Afrobeat, and Congolese rumba that changed the course of dance-oriented music throughout the region. You can hear this distinct fusion in their Congolese rumba jam, "Paulina." With tracks like these, African Scream Contest Vol. 2 manages to create a trail of mutual influence, collaboration, ingenuity, and inspiration between the West African countries (and the African diaspora)—an artistic community that thrived in the 1970s despite political conditions that made it nearly impossible to earn a living as a musician.  
While André may have been the architect of the compilation, it was Bernard Dohounso, the "space nerd" and owner of Benin's record pressing plant SATEL, that set the foundations for the country's musical revolution. "I didn't really know how important SATEL was," Ben Redjeb explains. "It was quite revolutionary, because it was also a relaxed atmosphere compared to Nigeria or Lagos. Even Fela Kuti would go there in the '80s to record his albums. […] What was interesting with SATEL is, that you had pressing plants in Ghana and Nigeria, but they weren't pressing for anybody, except big labels like Decca, EMI, or Polydor. While in Benin, anybody who would come with a master tape and would have enough money to pay for the production, they would just put them on the waiting list and they would press whenever it's their turn."
Because of SATEL's accessibility, small labels began mushrooming all over Benin, creating hundreds of pressings of songs and bands that were recorded with Nagra equipment by radio station aficionados. Since it was the only pressing plant in the region that wasn't dedicated to major labels, artists from Nigeria, Ghana, and Togo would also drop by to produce and press their music, making Benin a power player in the region's music industry and giving musicians—like Orchestre Poly-Rythmo—tons of work and knowledge. A lot of the music that appears on African Scream Contest Vol. 2 was recorded in SATEL's studios and/or pressed at Dohounso's plant, making it the home of Benin's musical revolution. SATEL gave the spotlight to local musicians, who were finding inspiration in their own heritage and modernizing it to create some of the most mind-bending sounds coming out of Western Africa. The singularity of the music, Ben Redjeb explains, comes through its connection with Vodoun culture.
According to Ben Redjeb's research, most of all traditional music in Benin is rooted in the Vodoun religion, with 250 deities having more than one percussive pattern assigned to them, making for thousands of rhythms that form the fabric of Benin's popular music. "Vodoun rhythms have a lot of percussion," Ben Redjeb says. "But you also hear lots of metals—lots of bells, lots of clinking. When you have a percussion session in your band, from Benin, they would automatically play the way they would play traditional rhythms. So, Vodoun tradition would get fused into everything they play. Even if they play funk, they would continue to play this way. You could tell them, 'Play this funk like James Brown,' and they could, but they're not interested. They want to play it with their own flair, their own spice. […] There's something that  always feels familiar, but like you're listening to music from a parallel universe."
Merch for this release:
Compact Disc (CD), 2 x Vinyl LP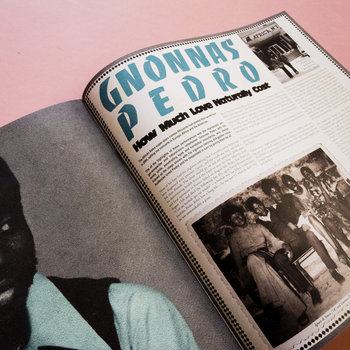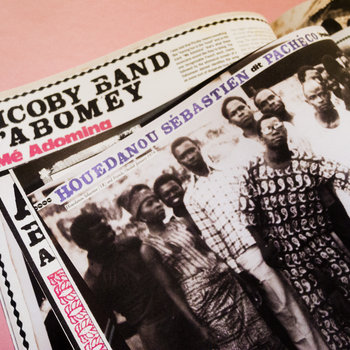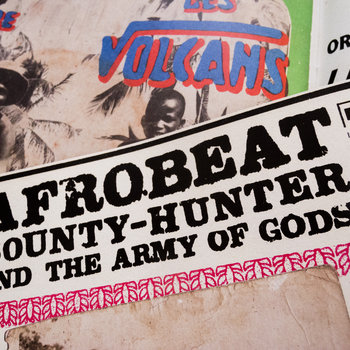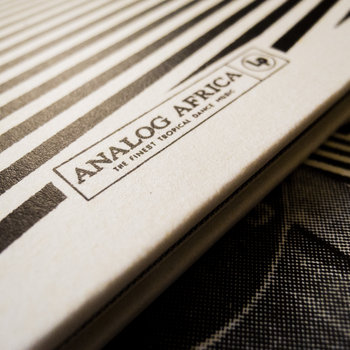 The combination of SATEL's labor, Benin's traditional sounds, and the seemingly endless well of talented musicians has made the country one of the most incredible resources in African music history, and one of the most interesting stories of how an independent record pressing enterprise could fit a need and spur a renaissance of local music. Through African Scream Contest Vol. 2, Analog Africa continues SATEL's work by presenting the deep musical heritage and the strangely fascinating tales of a land and a culture that, until recently, rarely formed part of the conversation of African innovation. By putting the histories and influences of these bands in the spotlight, African Scream Contest Vol. 2 not only becomes a great resource for understanding what makes Beninese culture tick, but also a valuable history lesson on the social conditions that spurred a sound that, due to its origins, is so unique and thrilling that it will rarely be reproduced. 
-Amaya Garcia