FEATURES
Advanced Art's Futurist Legacy
By Andi Harriman · June 27, 2017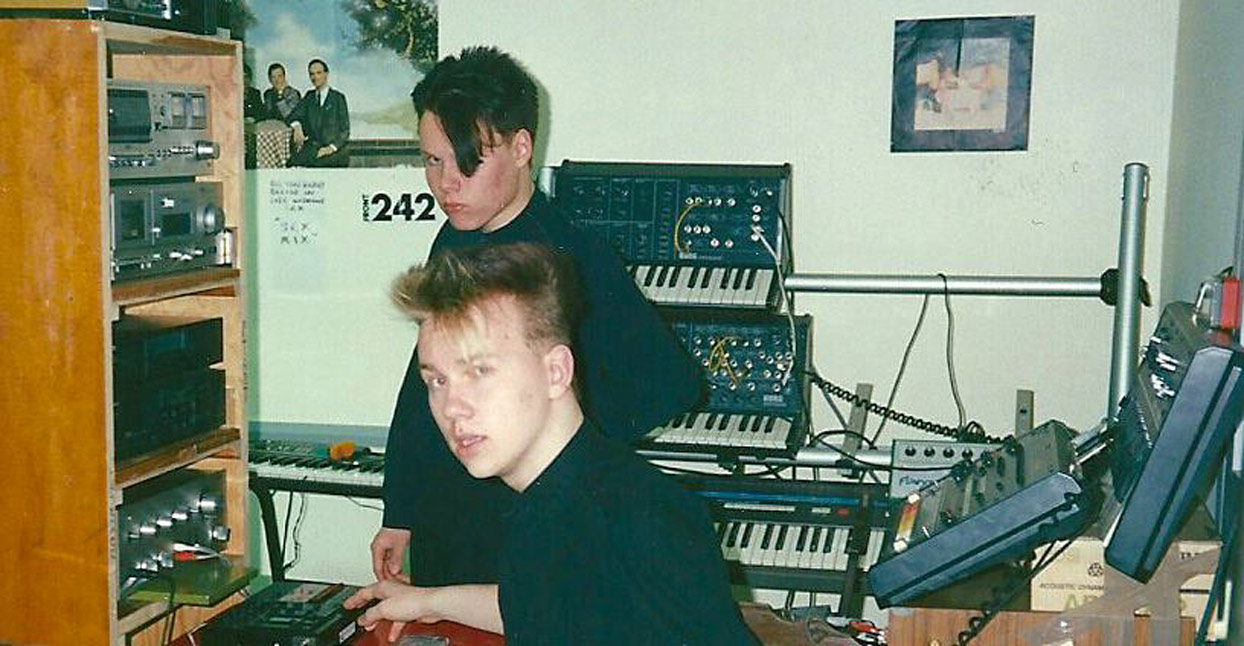 The mustahuuli, the synkkis. Literally translating to "black lip" and "gloomers" in Finnish, these were words used to describe the yet-to-be-named movement that followed punk in the 1970s. A subculture gripped by the dramatics of melancholy, it was a rendezvous with darkness that eventually came to be known as goth.
Up until 1988, "goth" was a word that didn't exist for Pasi "Jana" Janhunen, the vocalist of Advanced Art: "Jyrki [Witch, of the band Two Witches] was being interviewed for local radio and all of a sudden every other word he used was 'goth' or 'gothic'," says Janhunen. "What the fuck was he talking about? Nothing changed, and he still liked the same bands. I liked those bands, too—Bauhaus, Sisters of Mercy, stuff like that. But all of a sudden it was labeled."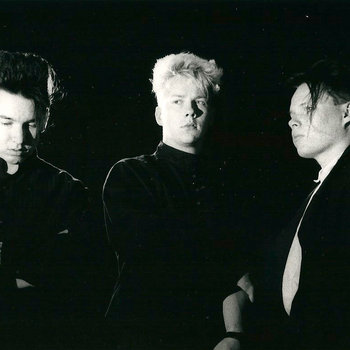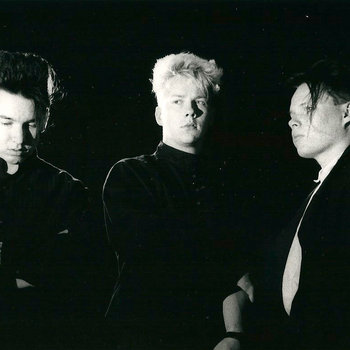 Janhunen grew up in Finland in the mid '80s, a time when the country felt the shadow of the Soviet Union, whose borders were just a short distance from his hometown of Tampere. "It was a precarious time, because we had the Soviet Union just around the corner and we were never sure what they were doing. Politically, we were West, but we didn't want to provoke the sleeping bear, so to speak," he says. The desire to remain on the right side of the Iron Curtain emanated through all of Finland even after the Russian troops retreated.
It wasn't so much the remnants of war that drew Janhunen to dark music, but rather the inclination to pursue the unknown. Having been too young for the earliest incarnation of the subculture—whose foundations derived from glam and punk—Janhunen found himself drawn to something else: the maniacal swashbuckling of Adam and the Ants, the precise mechanics of Kraftwerk, and the melodic sorrow of Orchestral Manoeuvres in the Dark and Depeche Mode. The new sounds produced by these bands made it apparent to Janhunen that Finland had no synth-based post-punk scene—yet. "Here [in Finland] there was absolutely nobody doing that kind of stuff, and we decided to do it ourselves because there was really no alternative."
The first generation of mustahuuli in the late '70s and early '80s challenged societal standards. They forged acceptance among the Finnish cultural landscape with their black clothes, backcombed hair, and shocking makeup—focusing on aesthetics and lifestyle over music. This left one less obstacle for the post-punk scene in the mid '80s and Janhunen is grateful for it: "We didn't have to be the first—it was easy for us in that sense. I'm not sure if they intended to be, but people remembered [the first wave] more for the clothes and the hair than any song they ever made. A lot of that stuff is easy to forget—it wasn't musically that far from funky early-era David Bowie kind of music, rather than going into something that would be purely electronic or dark gothic."
If their subcultural ancestors were Bowie's oddball misfit androgynes, then Janhunen and his scene were the futu, the futurists: Kraftwerk's Finnish heirs. Advanced Art formed in 1985 and was one of the progenitors of Finland's second generation of dark music, driven by synths rather than guitars. Boasting an all-electronic setup, they were influenced by the chaotic deconstructions of industrial tracks and the sticky sweetness of New Romantic synth melodies. But since they lacked any formal training or knowledge of music making, Janhunen and his bandmate Petri "Pete" Huttunen were equipped with the attitude and enthusiasm, but had neither the talent nor the gear. "We had one synth that was cheap, but we couldn't play to save our lives to be brutally honest," he says. Their recruitment of Petja "Vince" Valasvaara into the band completed Advanced Art—not only for the fact he knew how to program electronics, but because of his handsome collection of Depeche Mode records.
Their lack of expertise enabled them to experiment with sound, to create music without any defining borders. But the first steps were obviously trickier in terms of releasing material. Despite having formed years earlier, the group's first record came as a 7" split with Two Witches in 1988. The song "Black Roses" was a love letter to the tragedy of mortality. Its forceful electronic beat stands in stark contrast to Janhunen's waveringly delicate vocals, which cry, "And if I should die, you'll bring me black roses."
Advanced Art became a proper mix of Depeche Mode's melancholic synthesizer melodies punctured by the impact of harsh EBM basslines. "Somebody described us as if Depeche Mode and Front 242 had a bastard kid. I quite like that because it has more of an edge there," Janhunen says. "We liked melodies, but we also liked the attitude and aggression of punk, and of course, the mechanic-type thing that comes from Kraftwerk." Their location only emphasized the band's penchant for those sounds: "We came from the biggest inland city in Scandinavia and we made cold industrial music. What could be more authentic in a country where you don't see sunshine for a couple of months? What else could we do?"
Before separating in 1995, the band developed a more callous aesthetic, disowning graceful goth melodies and embracing antagonistic industrial basslines. This was, in part, because of their access to more refined equipment and better technology. "You can tell when we got a more expensive synth or sampler," says Janhunen. "We could move from 1/8th to 1/16th notes." But the early Advanced Art recordings still resonate over the years, best seen in their song, "No Answers No Solutions." More upbeat than the majority of their catalogue, the track has a kind of mid '80s naive authenticity, with its arpeggiated synth patterns on cheap electronics.
In 2015, Darkhive: The Tape & Vinyl Years was released on Artoffact Records, showcasing the group's 7" releases, demos, and live recordings—all from 1991 or earlier—for their 30th anniversary. The Darkhive compilation highlights, as Janhunen calls them, "the early songs with the lousy technology"—the very aesthetic that appeals to post-punk fans today. Janhunen is aware of the band's legacy as Finland's futu of post-punk, decades on: "It's probably some sort of proof they are actually good songs, not just something being made in the right kind of clothes."
"But," he adds lightheartedly, "sometimes if you pressed the power button, the synthesizers actually did write their own music, and that was fun."
—Andi Harriman