FEATURES
Adrian Sherwood & Pinch on Their New Record, "Man Vs. Sofa"
By Michaelangelo Matos · March 02, 2017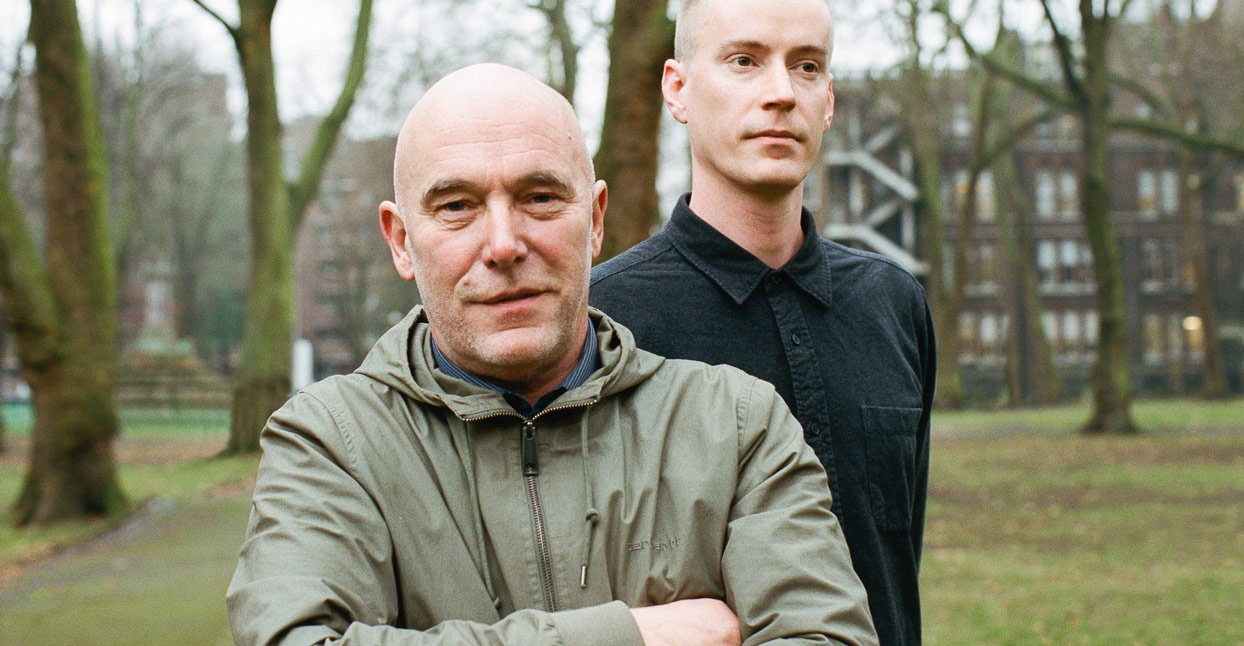 On paper, the team-up of Sherwood & Pinch might seem a little too obvious. The two of them represent two fertile ends of the UK dub continuum. Pinch (Rob Ellis) is the man behind the Tectonic label, and has been at dubstep's forefront since its mid-2000s inception, representing UK dub's modern wing. Adrian Sherwood founded the path-breaking dub label On-U Sound Records. He's also been a stalwart collaborator with everybody from the Pop Group's Mark Stewart to Jamaican icons Lee "Scratch" Perry, Mikey Dread, and Prince Far I, to the Sugar Hill Records house band (Skip McDonald, Doug Wimbish, and Keith Le Blanc), the New Yorkers who played on numerous early hip-hop classics, with whom Sherwood formed the industrial-leaning Tackhead.
Given those long CVs, you couldn't blame either man for phoning in their collaboration. That's not how it worked out, though. Five years ago, they met for the first time when Pinch, a longtime Sherwood fan, brought his hero out to play at a Tectonic night at London's Fabric club. They got along smashingly, and with an ear to making something each one could play during a set (Pinch is a straightforward DJ while Sherwood, as he puts it, "operates more like a sound-system," dubbing tracks on the fly), wound up making a full album, 2016's Late Night Endless. They got back together for the brand new follow-up, Man Vs. Sofa, whose playful title belies its heavy grooves and metallic sheen. We caught up with the duo to discuss their work habits and herbal habits (or lack thereof) with Sherwood over the phone, and Pinch via email.
Merch for this release:
Vinyl LP, Compact Disc (CD)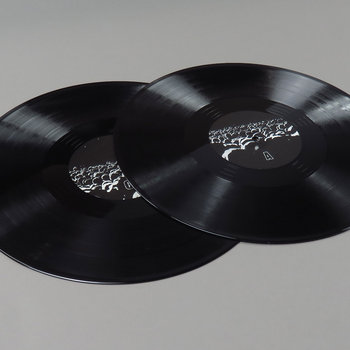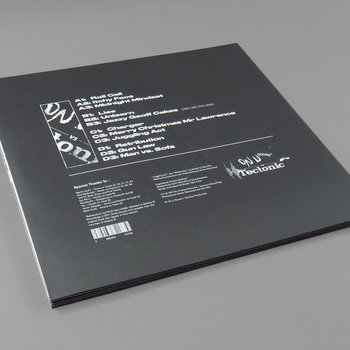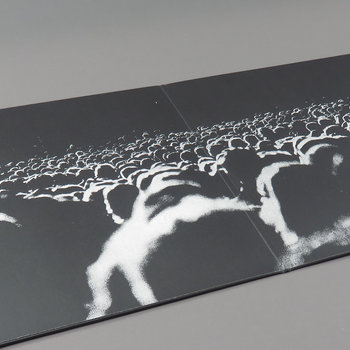 Had you already known one another when Rob invited Adrian to play his Tectonic night at Fabric in 2001?
Adrian Sherwood: No, we didn't. I'd heard about him — I'd heard a couple of tunes. I went there and literally didn't know what to expect.
Pinch: I hadn't seen Adrian perform before he came to play. I was very excited to hear his set and thought he did a great job of playing to the crowd there.
Sherwood: We got on really well. I invited him after that to my night in Paris, a month or so later, to come and guest with me. His big brother turned Rob on, when he was 12 or 13, to On-U Sound stuff. He was listening to Pay It All Back Volume 3. He's got an understanding of all that stuff, so it's a perfect combination. I invited him to come down to our studios, and before you knew it, we were making an album.
Pinch: We clicked fairly quickly, and working with Adrian felt natural from the outset. With time, that collaborative relationship has definitely improved, and I would say that we both play to each other's strengths a lot more.
Did the way you worked together on this album change at all from the way you worked on the first duo album? Is it eyeball-to-eyeball, or are you sending one another tracks, or does it vary a lot?
Pinch: The approach to making tracks hasn't changed a huge amount from album to album. Generally, I start something at my home studio and then take that along to Adrian's to flesh it out, arrange, develop, record musicians, vocals, process [it], and so on. Once everything is set up, Adrian will run a few passes on the desk, adding some additional touches of reverb, delay and effects. We pick a favourite, and that's the final version.
Let me ask how it worked with two tracks in particular: first, "Man vs. Sofa."
Sherwood: That was actually a very collaborative track, from the beginning. We seeded that one together. We were exploring sounds and samples I had, and started playing and processing a noise, then put the drums, which [are] live, on it to make it work.
How about "Retribution"?
Sherwood: That was started by Rob and finished by me. That's a very vicious tune. So I tried to make it bigger, tried to pump up the attitude, using analog processing. I think everything needs analog processing [laughs]. I love it. It's a matter of playing around—often I can hear something before I've done it, in my head. It's a matter of where you can push it, and you decide what can leap out of the speakers at you. That's what I try to do—get as dynamic and three-dimensional as possible.
Do you guys argue a lot when you're working together?
Sherwood: We don't really have arguments, to be honest. I respect what he's bringing to the table, and he respects what I am. Then, it's a question of pushing it a bit—don't rest on your laurels, take it another step further. Plus, we've got good friends around us as well, particularly our management. They'll go, 'Oh come on, you've got to go a bit further.' That way, you're going to get something serious done, [not] if everyone just pats you on the head and tells you it's great.
We've cut tunes that we haven't put out. We've got quite a few that are actually very good, but we haven't finished them off, for various reasons—perhaps they sound a little too clichéd, or not quite where we're trying to go. We cut some absolutely amazing roots-type tunes. We've got some more almost Black Ark-like dubsteppy type stuff. But they didn't fit into either of the two records. If you heard them, you'd understand why they're not on the records. I'm really proud of where we've got with this album. It sounds like a fresh piece of work.
Merch for this release:
Vinyl LP, Compact Disc (CD)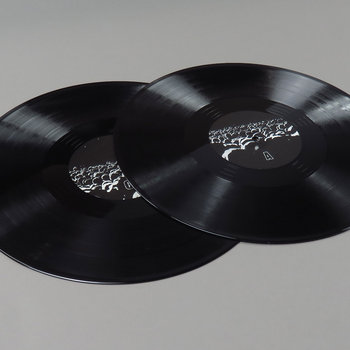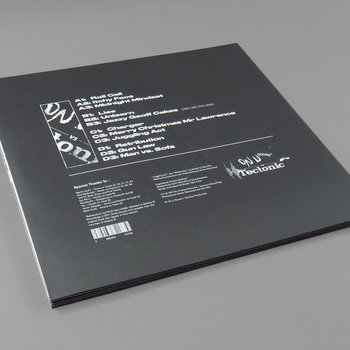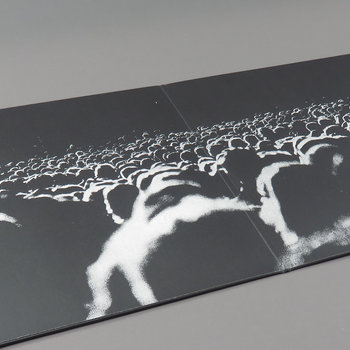 That's one of the striking things about Man Vs. Sofa is that it's compact: 11 tracks, very concise.
Sherwood: If we'd injected the 12th, 13th, 14th track, and added a bit of reggae-flavored one, or one that was a bit more obvious, it wouldn't have been such a special record. We're careful what to use and what not to use. It's very important to know what you don't want at the time you're doing it. I think it's one complete piece of work, as opposed to, "Here's Man Vs. Sofa with six other half-baked ideas on it"—even if they'd been good half-baked ideas.
That's appropriate, because dub is the music of subtraction.
Sherwood: Yes, that's right. Less is more.
When you're making a duo album, how does it work bringing in other collaborators?
Sherwood: That's one's more probably down to me. I'm lucky enough that I've worked with some beautiful, great, talented Americans like Skip McDonald, great Jamaicans. Lee Perry is a dear family friend of ours. The Lee vocals I'm very proud of. I hired in Martin Duffy, from Primal Scream, an amazing keyboard player. I had him play these simple parts, almost like Ethiopian jazz-type chords. I didn't want jazz showing-off kinds of performances. I wanted it to be more like meditation.
Whose idea was it to cover "Merry Christmas Mr. Lawrence"?
Sherwood: That was my idea. I knew it originally. I liked the David Sylvian version—"Forbidden Colours." We worked that tune for about three years to get it to where it is now. Originally, I wanted my daughter to sing it. We tried working it a few times. I always really liked it as a piece of music so I thought it'd make a great melody just to have in bits, with a thundering B-line under it.
Pinch: I was partially aware of Sakamoto's famous melody; it was already familiar to me when Adrian first suggested we cover it, but I didn't know where I'd heard it from or what it was called. I love it, though. It's a really beautiful track.
Merch for this release:
Vinyl LP, Compact Disc (CD)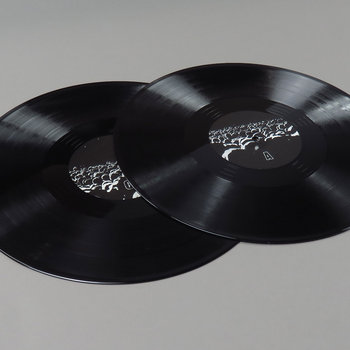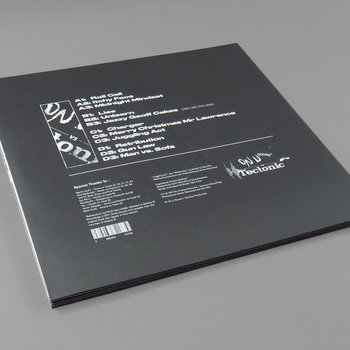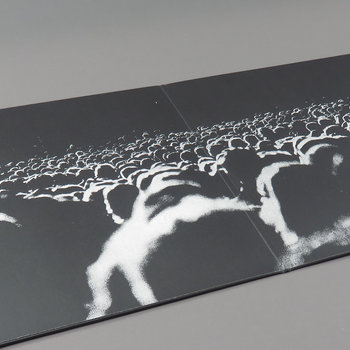 Your first single in 2013 was called "Bring Me Weed." Which of you two has better weed?
Sherwood: Well, I don't smoke, so Rob, definitely. I used to smoke from when I was 15 to about 21, then smoked on and off into my early 30s. I know people say that weed is a gift for everybody, but it isn't for everybody. Too many young people around me have ended up in mental institutions for smoking the super-skunk weed. It's too fucking strong for them. It makes a lot of people depressed. They don't get a lot done.
I'm an advocate of doing what you want—I think they should legalize weed; I think they should legalize all drugs. If all drugs were legal and I were younger, I would have loved it. Now that I'm getting older, I can't be participating in anything that alters me. I've still got memories of what it's like to take acid every day, and mushrooms, and other things I might like, and I can visualize being stoned and making music. A lot of great producers, like Sly [Dunbar], don't smoke weed. A lot of the best Jamaicans don't smoke weed.
—Michaelangelo Matos