FEATURES
For Adam Rudolph, Collaboration is Communication
By Andy Thomas · September 13, 2021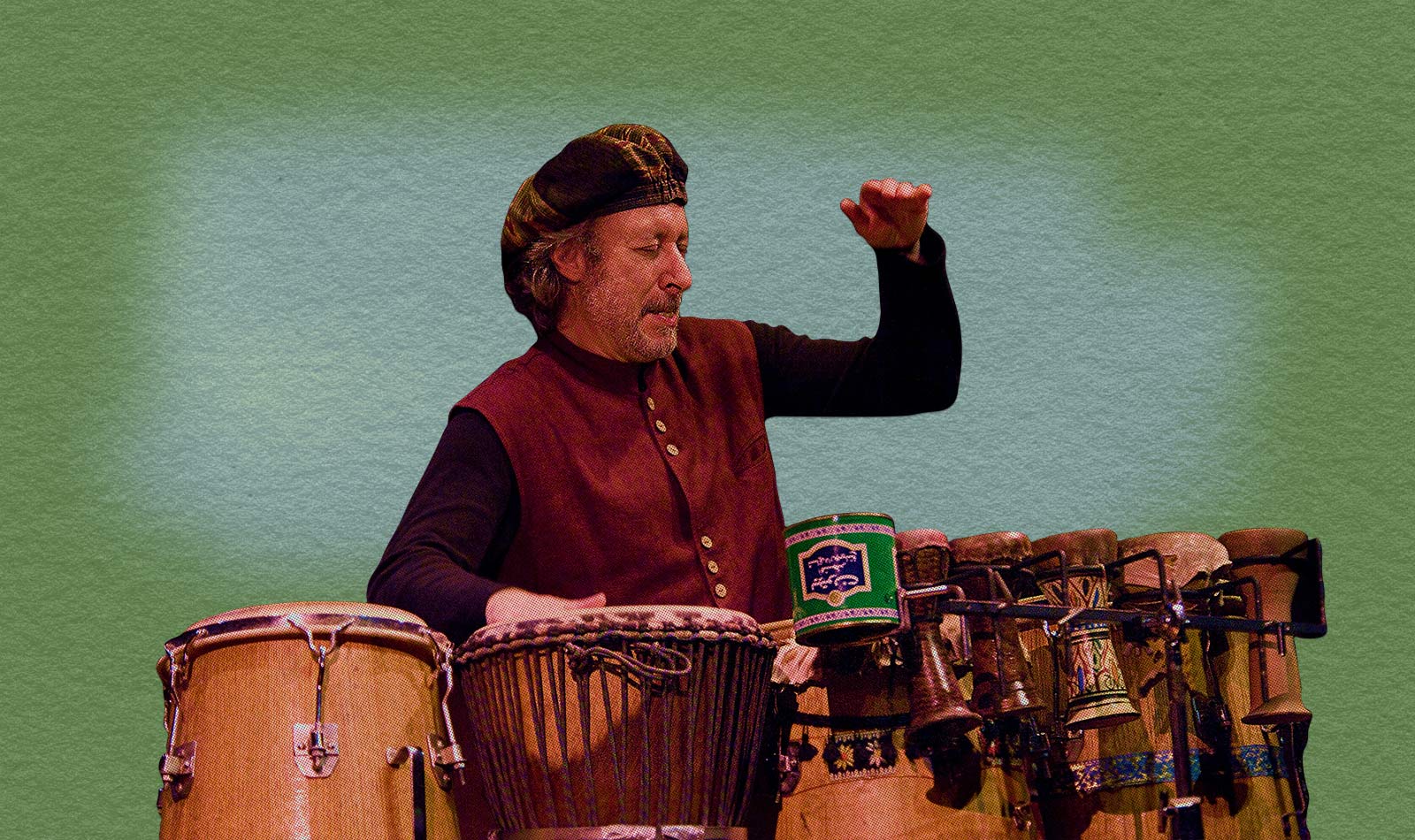 Over the course of the last few decades, Adam Rudolph has quietly become a giant of world fusion and spiritual jazz. He has collaborated with mentors like Don Cherry and Yusef Lateef, and is a member of both Carlos Niño's L.A. collective Build An Ark as well as Hu Vibrational, which features Niño and Hamid Drake. He's mastered instruments from around the world, and has studied the traditions and philosophy behind the music he plays. He treats his many collaborations as a way for him to communicate across cultures and generations. META, the label Rudolph founded in 1997, has become a go-to source for heads into the deeper end of jazz, boasting releases from Rudolph's towering Go: Organic Orchestra and global improv octet Moving Pictures, as well as works where Rudolph plays alongside legends like Yusef Lateef and Pharoah Sanders.
Growing up in Hyde Park on the south side of Chicago in the 1960s, Rudolph learned early about the power of jazz in the community. "Muhal Richard Abrams' AACM (Association for the Advancement of Creative Musicians) and the musicians of the Art Ensemble of Chicago and Air Trio were in the neighborhood, and so all of this was going on right around me," he says. Eventually, the young Rudolph got to experience the work of the AACM firsthand. "My music teacher was friends with [AACM violinist] Leroy Jenkins, and so a lot of musicians used to come to the school to perform for the kids. So people like Muhal Richard Abrams and his sextet were playing to us during lunchtime," Rudolph recalls.
Soon, Rudolph was hanging out at the drumming circles that would gather at Promontory Point. "That was where you had people like Derk Reklaw, Shango, Master Henry Gibson, and George Favors gathering to drum. It was so beautiful and felt so hip," says Rudolph. "I was there hanging out, smoking a spliff, having a good time. Then, one of the drummers got up and let me have my turn. I can't tell you why or how, but it was just something I was immediately gifted at. It just came straight away."
Merch for this release:
Vinyl LP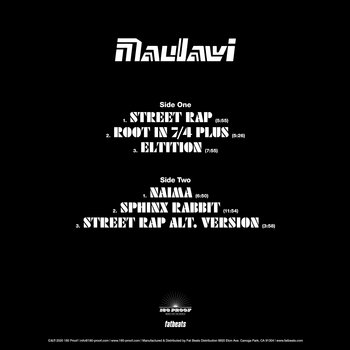 When he was 16, Rudolph began studying the various concepts behind jazz under the guidance of Chicago giant Maulawi Nurrudin. "Maulawi was an incredible tenor player and teacher to so many Chicago musicians—people like Jack DeJohnette, Rufus Reid, and Jerome Cooper," Rudolph recalls. "He had a very advanced rhythm concept that had a big impact on me." Two years later, Rudolph appeared on Maulawi's self-titled 1974 LP recorded for pianist Kenny Cox's label Strata, which was based in Detroit. "I had met [trumpeter] Charles Moore while studying at Oberlin College, which is how Detroit became my second school," says Rudolph. "Charles had started to invite me to come and play with the Contemporary Jazz Quintet in Detroit, and I introduced him to Maulawi. That's how the Strata record came about." (One of Rudolph's gigs with the Contemporary Jazz Quintet, at Ann Arbor Festival in 1974, was recently reissued under the title The Black Hole.) "I was just 17 and breathing all this incredible stuff in. Charles and Kenny Cox  were such advanced thinkers, and I learned so much," says Rudolph. "These early mentors taught me about always being studious and always pushing the boundaries."
In 1977, after a stint in a group headed up by AACM's Fred Anderson, Rudolph bought a one-way ticket to Accra, Ghana. He spent a year there, immersed in African drum culture, living in villages across the country and playing at trance ceremonies.
He took what he learned in Ghana back to New York the following year, forming The Mandingo Griot Society with Gambian griot and kora player Foday Musa Suso and longtime friend and fellow drummer Hamid Drake. After playing a few gigs, the band were approached by Bruce Kaplan of Flying Fish Records, offering them a record deal. A longtime fan of the work of Don Cherry, Rudolph had the idea to invite one of his time musical heroes to join the session  "I don't remember how I got Don's number, but I called him at his home in Sweden and he agreed to come and record with us," Rudolph recalls.
Following the recording of the Mandingo Griot Society LP in 1978, Cherry invited Rudolph and Hamid Drake over to Sweden to play some gigs. "We went over to Don and Moki's little school house in Tågarp, which was an incredible hub for artists where you could play music around the clock," Rudolph recalls. "As well as teaching me Ornette Coleman's concept of "Harmolodics"—which really opened me up—Don encouraged me to start writing my own music. He really was the greatest mentor."
After recording a range of LPs in the mid-'80s (including one with fusion band Eternal Wind with Charles Moore) Rudolph, Cherry, and Moroccan Gnawa master Hassan Hakmoun recorded the LP Gift of the Gnawa. "The first time I went to Morocco was in 1978, after touring with Don, and had always wanted to play with those cats," says Rudolph. "I was living in Don Cherry's loft in Long Island City the summer of 1988, and heard from [ney player] Richard Horowitz that there was this incredible Gnawa musician living in New York. So Hassan came over and we jammed together and had this instant connection."
In 1988, Rudolph met the musician who would become his most consistent musical companion. "Yusef [Lateef] had just come back from living in Nigeria for four years and, through Kenny Cox, he found out about Eternal Wind and invited us to play a concert with him," he says. "That led to this long relationship, which lasted over 25 years." In addition to playing on over 20 albums on Lateef's label YAL, the pair collaborated on a series of LPs on Rudolph's own label, META. "The World At Peace is definitely one of my favorite of the LPs we made together, as it had such a special energy," says Rudolph. "Yusef got this grant to write a piece, and he very beautifully offered me the chance to write half of the music. So we put the ensemble together for that performance in Los Angeles. I think it really captures the feeling of what we were all doing during this time."
Rudolph then began work on his improvisation collective Moving Pictures. Debuting in 1992 with their self-titled LP on Flying Fish, the project brought together the musical traditions of Europe, Africa, the Middle East, and Asia through some heavyweight players. "I was so lucky to have so many incredible musicians like Shankar, Wah Wah Watson, and James Macubya, who is a master musician from Uganda," he says. "At the same time, I was working with Jon Hassell. I hadn't done electronic music since I was at school and he got me back into sampling. And all of that went into the first Moving Pictures record."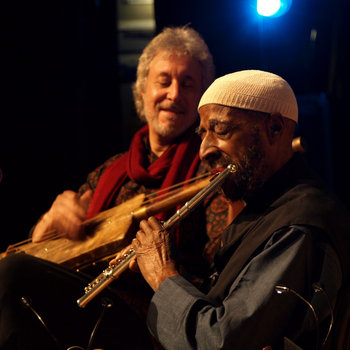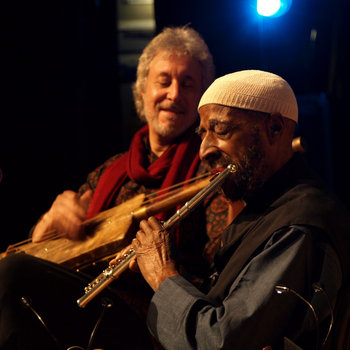 Merch for this release:
Compact Disc (CD)
In the early '00s, Rudolph began working with Carlos Niño, who was acting as a connector for the intergenerational community of L.A.-based musicians and producers. Niño's project Build An Ark united elders like Rudolph, Tribe Records founder Phil Ranelin, Pan Afrikan Peoples Arkestra's pianist Nate Morgan, and Pharoahs co-founder Derf Reklaw, with younger players like Miguel Atwood-Ferguson and Mia Doi Todd. "Carlos was like this 17-year-old who was so into the music and had this incredible energy," says Rudolph.
The relationship with Niño planted a seed for Rudolph's most ambitious project to date, the massive ensemble he called Go Organic Orchestra. "There were more and more musicians living in Los Angeles who wanted to learn from me," says Rudolph. "So I felt like this was my chance to do for them what people like Yusef Lateef and Don Cherry had done for me—to become a mentor, bringing together musicians from all these different backgrounds to create this kind of alchemy." In March 2003, Rudolph and Yusef Lateef led a collective of over 20 musicians in a concert at Electric Lodge produced by Carlo Niño. Subsequently released on META Records as In the Garden it's one of the pinnacles of Rudolph's cross-cultural collective vision.
Rudolph also connected with another great teacher in Los Angeles—Pharoah Sanders. "Pharoah had this big collection of instruments from all over the world and he said, 'Wouldn't it be cool to do a different kind of record without the bass, drum, piano format,'" Rudolph says. "So that's what we did with Hamid in a trio that opened for me and Yusef at Montréal Jazz Festival. And that was recorded as the LP Spirits."
Merch for this release:
Compact Disc (CD), Vinyl LP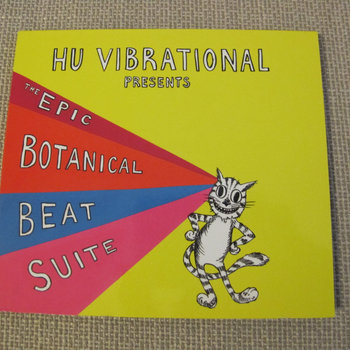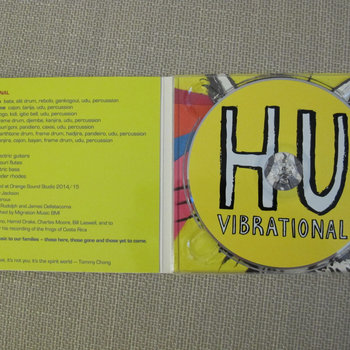 In the '00s' Rudolph, Niño, and Hamid Drake had an idea for a new kind of rhythmic, circular music that fused hand drumming with minimal hip-hop. "We all got talking about doing this groove record," says Rudolph. "I had this big collection of percussion instruments, so [the idea was] to use all of them to make something that would connect with the youth." The result, Hu Vibrational, has released four albums to date, all of them exploring the concepts of what the group calls Boonghee Music. "'Boonghee' really is just this word for something that goes into your body and makes you want to move," says Rudolph. The group's latest LP, The Epic Botanical Beat Suite, was released on Rudolph's own label META, which he started in 1997 to release the third Moving Pictures LP. The label continues to be a platform for Rudolph's cross-cultural explorations culminating in the stunning Fourth World LP Imaginary Archipelago as Karuna Trio with Hamid Drake and regular META collaborator Ralph M. Jones. "On that album I use more electronic processing to try and make the instruments sound like some instrument you have never heard before," says Rudolph. "It's what I refer to as sonic masking."
With plans for a Go-Organic Guitar Orchestra album, as well as an LP with reeds player Bennie Maupin on Strut early next year, Rudolph has a busy few months ahead. "I have now also started up a second label, Meta –  Dash," he adds. "It's a format for all of the musicians I have worked with on Go Organic Orchestra from all over the world to release their own music. That strength in the collective is very important and always has been to me."