FEATURES
The Electro-Funk of the Chini Brothers is a Family Affair
By Blake Gillespie · April 14, 2022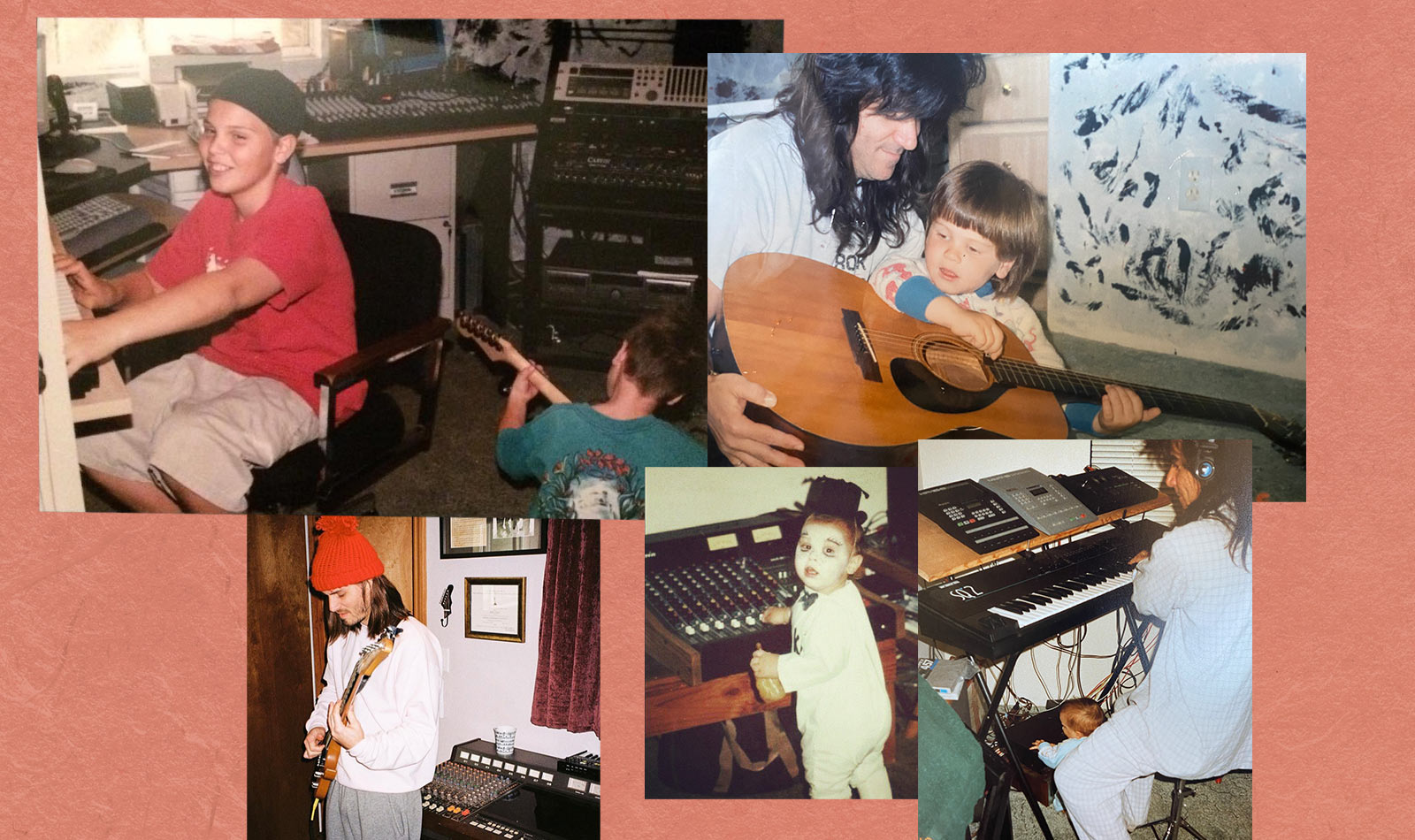 For brothers Adam and Jordan Chini, music is in their bloodline. When the Chini family first immigrated to the United States from Italy in the 1920s, Adam and Jordan's grandfather Ed Chini earned money as a young boy by playing accordion on Chicago radio stations. The family moved to California just as Ed was getting into jazz, eventually joining the band the Four Sharps as their accordion player. Ed's son Robert followed in his father's footsteps, learning to play the drums when he was still a boy, and later becoming a songwriter for Motown. In the 1970s, Robert had the same manager as Muhammed Ali and he almost has his big break when he sent a song to Quincy Jones to be considered for Michael Jackson's Off The Wall sessions. But unfortunately, he just barely missed the cut. "There were hundreds of songs submitted," Adam says. "My dad's was in the top 10 to 15."
Adam was born in 1985, and his earliest memories are of his dad putting headphones on him and blasting Stevie Wonder. When he was five, he got his first drum kit. His younger brother Jordan was born six years later, and six years after that, Jordan began learning guitar. Their dad landed an artist relations position with Carvin Audio, which meant that he regularly received new home recording equipment for the purpose of testing it out. Adam recalls that when the brothers were teenagers, "I'd be sampling on vinyl, making beats, and at the same time, Jordan is in the other room making crazy electronic music—like, Aphex Twin or Autechre type music."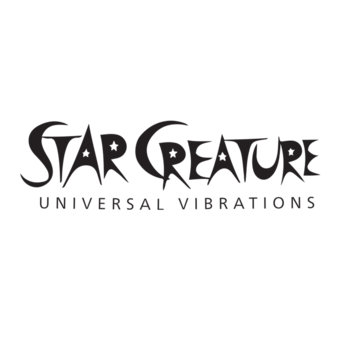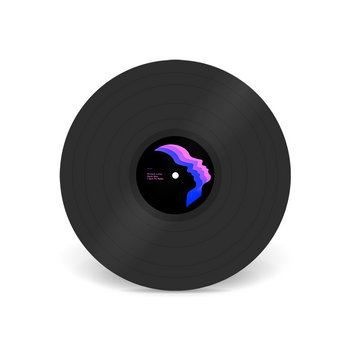 .
00:10 / 00:58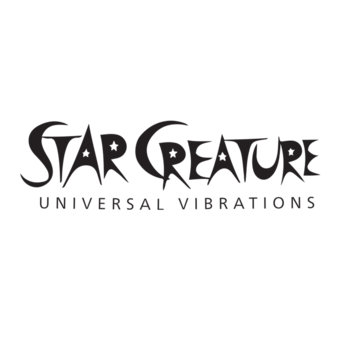 Merch for this release:
Vinyl LP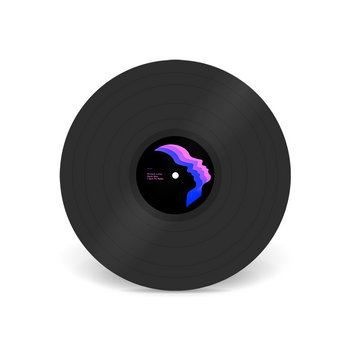 Jordan was always close with his brother despite the six-year age difference. The two went from making stop-motion movies with G.I. Joe action figures in their backyard to band practice in the garage by the time Jordan was 10. "He was really cool about letting me hang out with his friends," Jordan says. "I definitely annoyed the shit out of him sometimes, but his friends always liked me."
In high school, Adam met Brian Ellis, who would become an accomplished funk producer and collaborate with Egyptian Lover. Adam joined Ellis's parody band Los Machos, which he describes as, "a metal spin-off of the Aquabats." That group eventually became prog-jazz fusion trio Lights & Sirens. As time went on, both Ellis and Adam found their musical interests being pulled in toward electro and funk. Ellis played Adam Zackey Force Funk's "Press Play", which blew his mind, and a rave DJ introduced him to Metro Area, which had a similar effect. The result of the duo's changing tastes was Ellis's album Reflection, and a live band that featured both Chini brothers. "Brian and I started just doing electro-funk-type stuff together, just the two of us," Adam says. "He wanted to start playing out, so we got my brother on board. We were playing to Brian's Oberheim DX drum machine for a time, then we got my buddy Drew Saterlee involved to play drums. We were just expanding and pushing up."
Released in 2014, Reflection was lauded in the modern funk scene. The band was booked to play the Sweater Funk party in San Francisco they started attending Dam-Funk's Funkmosphere nights in Los Angeles, which led to friendships with people like Randy Ellis of CQQL and Tim Zawada of celebrated neo-boogie label Star Creature Universal Vibrations.
.
00:10 / 00:58
Merch for this release:
Vinyl LP, Cassette
"Being in the band was a big influence on me," Jordan says. "Brian and my brother and I were playing psychedelic prog rock together and just jamming, but that band was about getting off the guitars and the drums and using drum machines and synths instead. And so the beat is pretty funky, but our intentions riff on a lot of rock."
That riffing led Jordan to lay down early demos under the name Boy Dude, which he sent to Randy Ellis just as he was launching the label Hobo Camp around 2015. In addition to the rock flourishes of Reflection, Jordan was also influenced by his dad's old demos, and saw a way to bridge his synthesizer recordings with the 1970s tape sound of his dad's music. "My dad has these demos from the '70s when he was writing for Motown and they are incredible," Jordan says. "When I heard those demos, I was inspired by the overall vibe of these songs. Not only are they really good songs, but they have this warm analog tape sound."
Boy Dude's album Cassette For You was recorded with a minimal set-up: synthesizers, bass, and guitar, recorded to a TASCAM Portastudio 4-track and a salvaged PC. The result is a moody marriage of synth-funk and AOR with Jordan's hushed and yearning vocal style, giving it a dream-synth meets smooth-jazz vibe. The "You Make It Strange" 7-inch, which followed, recalls Homeshake's woozy slacker-synth music—but way funkier.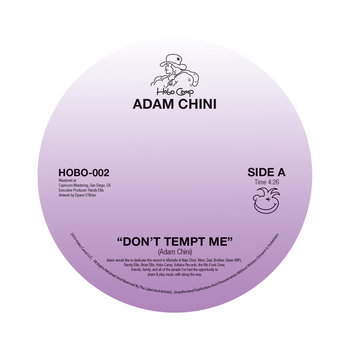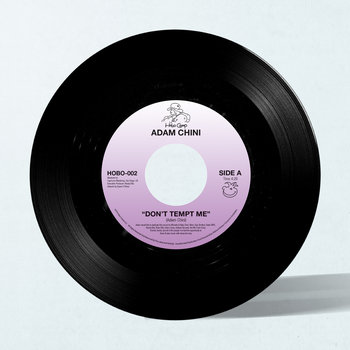 .
00:10 / 00:58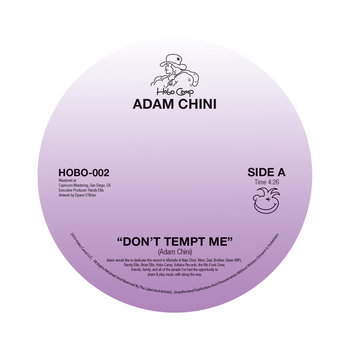 Merch for this release:
Vinyl LP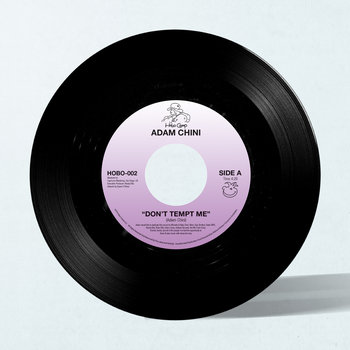 At the same time, Adam was circulating his own demos to both Hobo Camp and Star Creature. He released the single "Don't Tempt Me" with Hobo Camp, which kicked off a prolific run of singles and EPs with labels like Star Creature, Soul Clap, Happy Milf, and Neon Fingers, as well as collaborations with Zackey Force Funk. (Both Adam and Jordan have production credits on Bodyrock Shotgun.)
While Adam says he wasn't intentionally pursuing a "Minneapolis sound" on his debut, he did seek out the type of vintage drum machines and synths used in Paisley Park. As a result, Virtual Love is a portal into cosmic proto-boogie—particularly the stacked percussion from Adam's LinnDrum machine on "Dark Sky." (His breathy vocals are also squarely in The Purple One's register.) But Virtual Love is also loaded with more exploratory sounds—synthetic vocoder vocals and flashes of new wave. "Everything you hear, from start to finish, was played by hand," Adam says. "It's really not quantized too much or edited. It was all by feel."
As for the possibility of the two brothers collaborating, both would love to make it happen. Boy Dude made an appearance on Adam's Night Drive EP and Creature Feature Vol.1. But right now, fatherhood has made family get-togethers less about making music and more about raising the next generation of Chinis. In fact, Jordan's 18-month-old son is already infiltrating his studio, a healthy sign that the family legacy will continue. "He's always messing with my gear," Jordan laughs. "He's singing. He's dancing. He's definitely showing signs. I'm just like 'Oh, you're doomed, man'."