FEATURES
A Guide to Aaron Turner's Emotional Trip Through Heavy Metal
By Grayson Haver Currin · September 29, 2020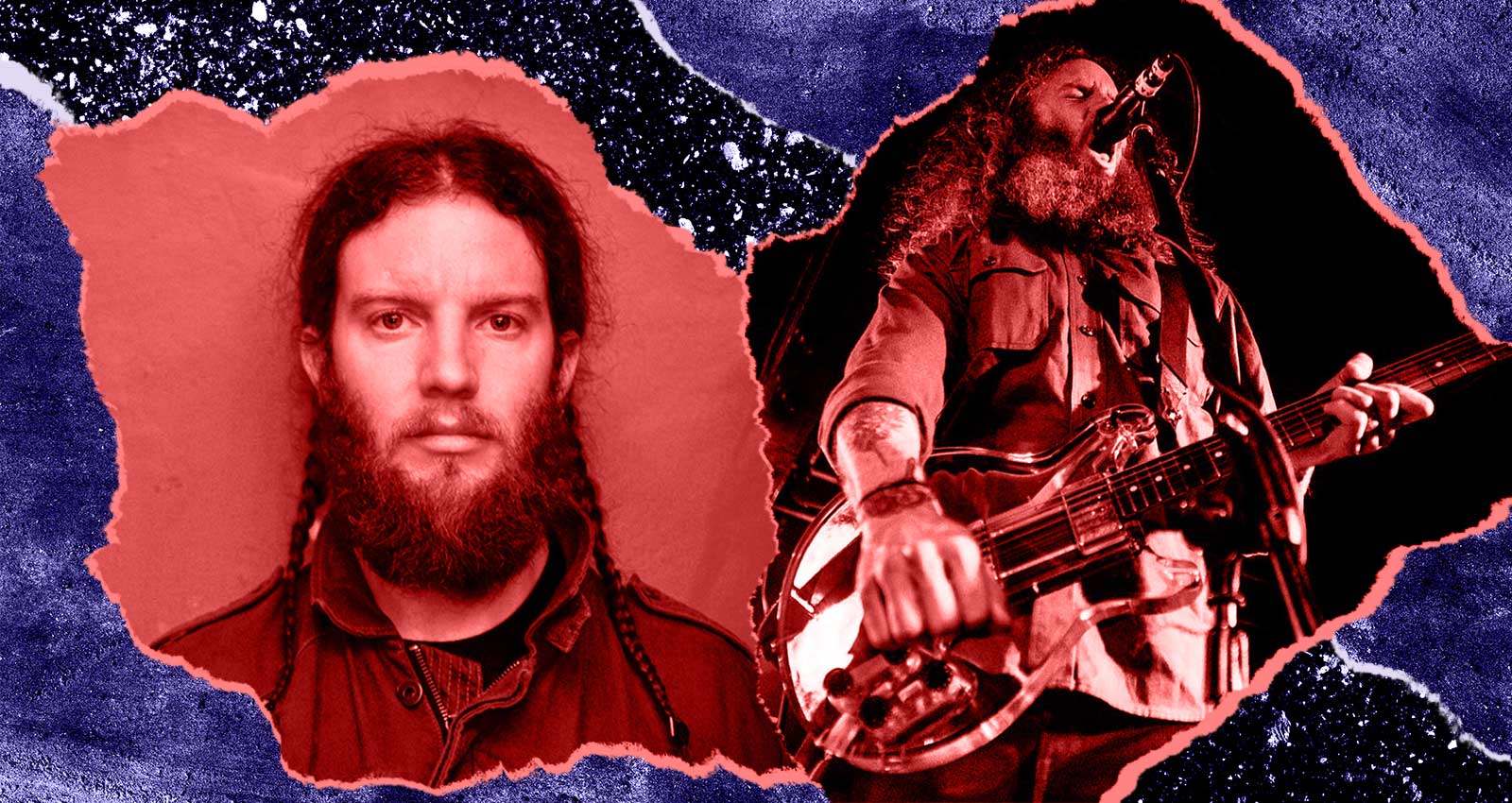 Off the top of his head, Aaron Turner doesn't know how many records he's made—or had a hand in making—during the last quarter-century. "Oh, man," he says, laughing, sighing, and finally trying to sort through the varied categories of his career. "At least 500? But that's a guess?"
Losing count is understandable for Turner. As the founder of Hydra Head Records, a label that helped hone the stylistic vanguard of metal during the last 20 years, Turner signed, designed, or otherwise endorsed almost 300 titles, from early Sunn O))) and the late Harvey Milk to the mighty Oxbow and the mysterious Xasthur. He now helms Sige Records alongside Faith Coloccia, his bandmate, wife, and fellow visual artist. From their sylvan five-acre spread on Vashon Island in the Puget Sound, where they're raising their three-year-old son, they have built a fascinating repository of the international experimental underground. Sige has already issued more than a dozen titles in 2020.
Those tallies don't even consider much of Turner's own music. He emerged in the late '90s with Isis, post-metal paragons who offset immense gloom with considerable grace. His output has since splintered into a dozen different projects, from the ominous solo electronics of House of Low Culture and the transatlantic punk collective Split Cranium to his dual but very different ongoing metal acts Sumac and Old Man Gloom. He joined black metal supergroup Twilight, recorded with Boris, and started two bands with the remains of Khanate. In October, he will debut Summer of Seventeen, an affable supergroup of harsh noise enthusiasts. He agrees it can all seem overwhelming.
"There have been stylistic parameters for projects, but there's never been a time when I'm pushing to write just one style of song," says Turner. "The main parameter has just been to do what felt most resonant to me."
Indeed, after all this time and all these releases, the qualities that thread together most of Turner's work appear increasingly clear. He likes to work with people with whom he shares a rapport. He wants music to mine his inner tumult, the worries and conflicts he feels unable to articulate otherwise. And perhaps most of all, he wants to feel like music is pushing back against him, forcing him to reconsider and learn all the time.
"I have the grandiose goal of making music that is 'new,'" he says. "That desire to be challenged and to make music that is challenging puts me at risk for failure, but it's more interesting to me than replicating a recipe that works. I like the idea of discovering a place where I don't feel comfortable."
With that in mind, we waded through the deepest ends of Turner's vast catalog. We talked to him about seven of his essential albums and how each taught him something new about himself and the life he wants to lead.
Merch for this release:
2 x Vinyl LP
The influence of Isis—the band Turner cofounded not long after arriving in Boston as a teenager—on the more epic-minded ends of metal, indie rock, and even emo has been profound. They balanced belligerent churn with exquisite drift, helping affix the "post-" tag to metal in ways that would soon open doors for, say, Deafheaven and the stateside reception of Isis' predecessors-turned-peers, Boris. But more than a decade since Isis' last album, Turner views his time in the band as a crucial tutorial on what not to do—or, more generously, on how to work with others while feeling good about yourself. "There were ways I behaved as a bandmate that I regret," he says. "And there were creative compromises that are still difficult for me."
But Turner finds some pride in 2004's Panopticon, the apogee of Isis' travels between the abyss and the upper atmosphere. All its beauty and brooding are right there in opener "So Did We," which begins as a marching tirade, blooms into diaphanous splendor, then returns to that fit with double-time might. Isis maintains that seesaw for this anxious hour, forever finding new ways to move between tormented lows and hard-won highs. Turner's budding sensibility as a sociopolitical writer, new to Panopticon, links these dynamic poles. He responded to post-9/11 state surveillance by rendering a world where your watchers want you to fail. "Magistrates dreaming of plague/tongues loll in anticipation," Turner screams during the finale, as if coughing through smoke. Almost two decades since Isis made this landmark, that story still checks.
Old Man Gloom
Ape of God I & II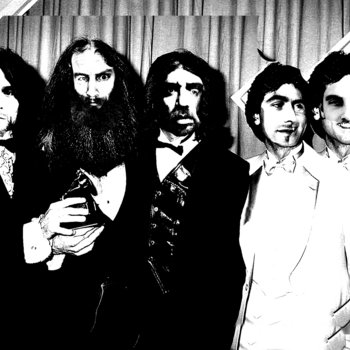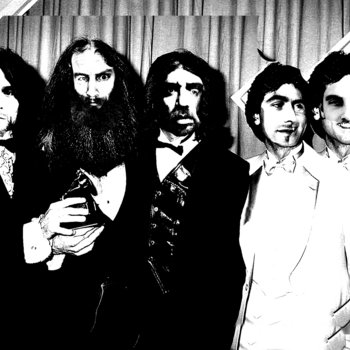 Turner is very aware that his music has been criticized as self-serious, perhaps pretentious—he chuckles knowingly at the mention of the word. But for two decades, the flipside to the very stern Isis (and, now, Sumac) has been Old Man Gloom, a full salute to the colossal absurdity and hyperbole endemic to heavy metal. When they were straight-edge kids in Santa Fe, New Mexico, Turner, and drummer Santos Montano had to find non-narcotized ways to entertain themselves, expressing their juvenile humor through zines and jams. Years later, when they merged in Old Man Gloom, they married Montano's love of sarcasm with Turner's seeming deadpan. "His levity and my rigid approach have ended up being a good combo," says Turner, laughing. "They are different manifestations of the same idea: finding outlets for things that are otherwise unutterable."
The perfect collision of these perspectives is Old Man Gloom's Ape of God—two albums released with the same cover and the same name by the same label on the same day in 2014, because why not? Excessive in every way, Ape of God seems customized to wear you down, an inside joke of attrition aimed at everyone else. The core is a series of sludge-metal masterpieces. "Burden" feels like some massive piston pounding into pavement, while "Never Enter" moves with the agility and enormity of a modern NBA power forward. But Ape of God also grinds between long industrial exercises and splintering noise barrages, tumultuous rock spasms, and lugubrious doom spells. They entertain themselves by keeping you off balance, even as Turner contemplates suffering and lampoons conformity. Fun without being funny, menacing without being grim, it's a testament to letting someone else's perspective warp your own iron will.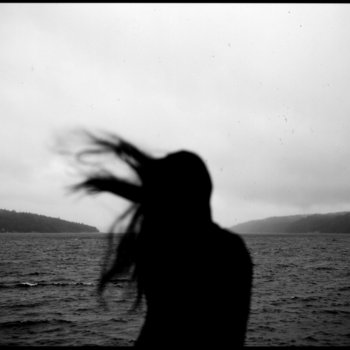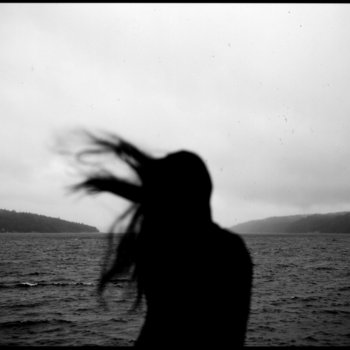 Merch for this release:
Vinyl LP
Not long after Isis left Boston for Los Angeles, Turner heard music in an art gallery that pulled him like a tractor beam down a hallway—"What is this? I need to know," he remembers. That extended piano piece became the first album from Everlovely Lightningheart, a band featuring then-art student Faith Coloccia. That chance encounter became the impetus for Coloccia and Turner's ongoing musical collaboration, eventual marriage, and their small family. A fan, Turner was only a guest on early work from Coloccia's new project, the somber and spectral Mamiffer. When he became the second member, the experience became one of his life's supreme learning opportunities. He'd led a popular, stentorian metal band for a decade, but now he had to shut up, listen, and help only if asked.
"I was honestly uncomfortable being told what to do by a woman, and that was an unspoken problem for years," says Turner. "But through much patience on Faith's part and aggravation on my part, I was able to understand what it meant to support someone else's vision and to be able to hear a woman without imposing my own sexist agenda."
Turner confesses he is still a work-in-progress in this regard. But by the time they finished 2016's bittersweet The World Unseen, he better understood how to augment Coloccia's vision. The World Unseen is an exquisite, immersive meditation on loss and the ways that pieces of the past linger in the present. Outlined by Coloccia's meditative piano and slightly vaulted voice, these psalms of mystery and wonder get extra heft from Turner's drones and the occasionally jolting riff, plus Eyvind Kang's rueful strings. There's a delicacy and weight to these eight songs, a balance achieved by care and trust.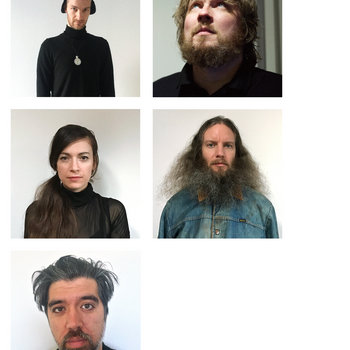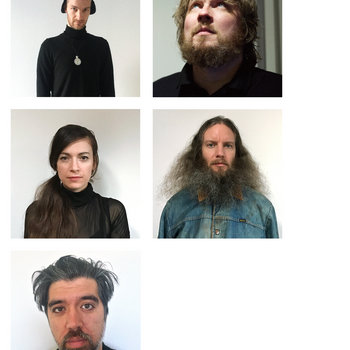 Early into the new millennium, Turner fell hard for the Finnish band Circle, so undaunted by genre, they shifted from snarling metal to uproarious improv without warning. For Turner, the group's collective ethic, as manifested by their members' multiple interconnected projects, also resonated with his burgeoning Boston scene. But the first time he actually saw Circle, clad in spikes and scowling backstage at Britain's Supersonic festival in 2006, they looked terrifying. Still, Isis eventually asked Circle to open one of their final European treks, and Turner realized how misguided his first impression had been. His friendship with Circle mastermind Jussi Lehtisalo—who, like Turner with Isis and Hydra Head, helmed Circle's own imprint, Ektro—was instant. When Lehtisalo suggested working together, Turner didn't deliberate. "It was more out of a desire to do anything with him than to do this straight-ahead punk stuff," he admits. "Their willingness to do whatever they felt like was incredibly interesting."
The eight songs on Split Cranium's self-titled debut will, at least at first, feel like straightforward crust punk, sharp riffs and barked vocals driven like nails between the gaps of this emphatic D-beat. But Turner and the Circle cadre have never been big on the obvious. Notice the No Wave skitter at the top of "Black Binding Plague," the juxtaposition of a roadhouse-ready riff and throat-singing during "Blossoms from Boils," or the obliterative spree of blown-out noise and ghoulish chants that serves as the surrealist coda. This askew approach only galvanizes the defiance of these anthems, which Turner delivers drill-sergeant style: "Take these chains 'round my neck," he snaps at one point. "And throw them in the fire." Split Cranium celebrated personal liberation by first saying "Yes" to a partnership, then going wild with it.
Aaron Turner & Daniel Menche
Nox
Merch for this release:
Vinyl LP
The reputation of Portland noise liege Daniel Menche precedes him. He's been one of the United States' most exacting and relentless sound artists for three decades, shaping immense static, heavy percussion, and aggressive tones into elaborate marathon-length albums. Imagine one of Alexander Calder's large sculptures, suddenly weaponized like a Transformer, or a slow walk through a long thunderstorm. Turner was a longtime fan who assumed Menche the man must be a lot like Menche the musician—serious, foreboding, overbearing. But, no: "He is a fucking goofball, the Larry David of noise," says Turner. "I felt an immediate kinship with him."
Collaborating, though, took patience. As they shipped files back and forth, Turner would push too hard one way, Menche the other. But they slowly found one another's boundaries and, after two years, finished the sublime Nox, maybe the most hypnotic record either has ever made. A 32-minute meditation built from Turner's vocal intonations, Menche's horizon-wide hums, and sudden surges of rainbow-like harmonics, Nox feels like a New Age tape plagued with existential anxiety. Each time it starts to seem soft, like when wispy tones suggest drifting clouds a dozen minutes in, there's a countermeasure—in this case, faint percussion that hints at some encroaching danger. The arduous exchange that led to Nox fostered an enduring friendship for Turner, Coloccia, and Menche, who continue to collaborate. It took their willingness to overcome preconceptions.
Merch for this release:
Cassette
Before stepping onto the small stage of Portland community space Turn! Turn! Turn! in September 2018, Turner made a confession to guitarist Tashi Dorji: He was scared. The two had barely met, and they were about to play rather intimate quarters. Dorji smiled and reassured him, a simple exchange of vulnerability that felt profound for Turner. "That's not the kind of thing that would have been possible for me in the past," he says. "I wanted to have a poker face. But now I'd rather say, 'I might really fuck this up.' The willingness to fail is an admission of humanity."
For these two side-length tracks, recorded live by Menche, Turner wrestles long and irascible tones from his almighty electric, grappling with the sounds as if he's bending them around Dorji like steel bars. Dorji pushes back with frenetic strums and aberrant notes, taking wild swipes at the enclosing structures. What may first feel like splenetic improvisation steadily takes dialectic shape. The tension produces several transfixing moments, as when the pair stumbles into a lulling rhythm early into "Side B" and frame dollhouse-sized doom late into "Side A." Despite the duo's oppositional essence, Turner and Dorji sound thrilled by the real-time joy of mutual discovery, driven by a willingness to cede control.
Merch for this release:
2 x Vinyl LP, Compact Disc (CD), Cassette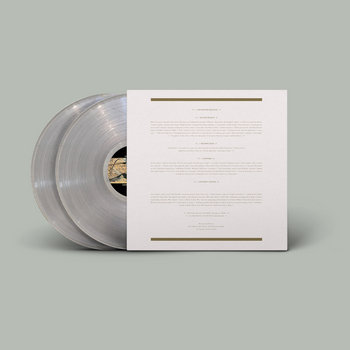 In five years, Sumac has emerged as the quintessential Turner outlet, a potent distillate of his previous musical interests that's no less open to new pursuits. The righteous power trio of Turner, Baptists drummer Nick Yacyshyn, and Russian Circles bassist Brian Cook, Sumac can be maniacally heavy—they sound prepared to tear through the speakers on their 2018 triumph, Love in Shadow. That same year, though, they released the first of two wild-eyed albums with Japanese experimental titan Keiji Haino, a dreamlike rendezvous for Turner. Sumac has also allowed Turner, the 42-year-old married father, to make savage-sounding music that ponders love and hope amid despair. "Metal has always been for me an affirmation of life, one of the only ways I've felt spiritual ecstasy," he says. "Sumac is almost this ritualistic practice of tapping into that energy."
Sumac's fourth album, the new May You Be Held, is a supreme expression of these ostensible contrasts—soft feelings nestled within hard sounds, coiled riffs surrounded by loose improvisations. The 17-minute peak, "Consumed," rises from a thick instrumental haze into ultra-militant math-rock, only to collapse into a miasma of feedback and hoarse yells. When Sumac kicks back in, twice as mighty as before, Turner shouts of a hero for whom "Each breath [is] a hymn to a world reborn." The climax feels like a forcefield for fending off some unseen evil, a testament to metal's transcendent energy. Sumac makes ecstatic music for a world that can still save itself, if only it would try.