FEATURES
A Marriage Made In Hull
By Andrew Jervis · June 11, 2013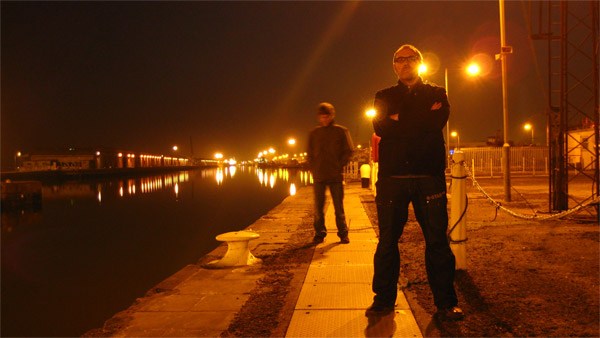 "The only thing you find in pigeonholes is pigeon shit – if there's a rule invented by a purist or arbiter of taste it is meant to be broken."
.
00:10 / 00:58
Throughout the mid-1990s Fila Brazilla and their label home, Pork Recordings, trailblazed a legacy of vital albums and remixes. They developed a magical formula for releases that gleefully flipped a middle finger at categorization and caught the attention of electronic music fans worldwide. At the height of their popularity, demand for Fila Brazillia remixes grew to fever pitch. Reworks of over 80 tracks, including those for Radiohead, Busta Rhymes, The Orb, Lamb, and Black Uhuru, hoisted the band up the music industry totem pole, helping drive sales of Fila Brazillia albums higher with each subsequent release. Then there was a big falling out, nobody talked, a studio was pulled apart, and the stream of music trickled to a halt.
A decade or two later, Steve Cobby of Fila Brazillia, and Porky of (not surprisingly) Pork Recordings, have made up. They meet regularly in the shedio (a 15ft x 8ft studio that is loosely disguised as a shed, and sometimes utilized as a post-pub dog house) behind Cobby's home, and they make music together as The Cutler. "Can you imagine the number of marriages saved if everyone had a shedio?" jokes Cobby.
During their previous escapades, as label guy and music maker, Cobby and Porky (occasionally known as David Brennand, in case you were wondering) never collaborated on music. "He showed no aptitude or prowess in the studio. But he's a massive music fan, so he's become an executive producer of sorts on The Cutler," explains Cobby. Their latest release, Everything is Touching Everything Else, represents the best of the three Cutler albums released in quick succession over the last 12 months. "I've got my mojo back – God knows I have no idea where it went, but in the early 2000's I was convinced that me and music were splitting ways," confesses Cobby. "I was going to find something else to do. But search as I might, nothing else has hoved into view that's even comparable to being an artist – whatever I do it has to be creative. I've got 30 years of skills, I might as well use them," he adds.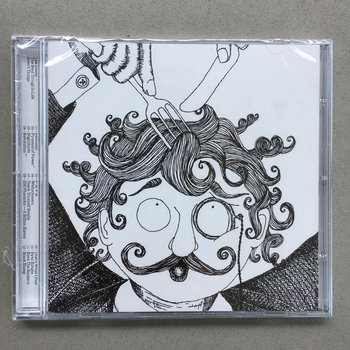 .
00:10 / 00:58
Merch for this release:
Compact Disc (CD)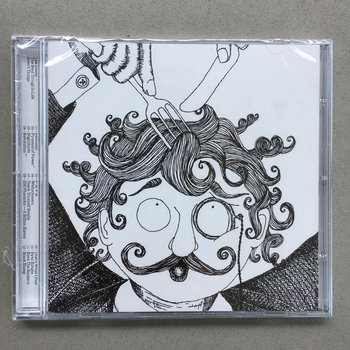 The mojo is indeed back. Everything is Touching Everything Else is a varied album of songs and instrumentals loosely shepherded by Cobby and Porky, into a collection that is on par with the cream of the albums released on Pork Recordings. "Happenstance and spontaneity seem to guide us," explains Cobby. "Romulus and Remus" sounds like Peaking Lights or Wild Belle rope-dope'd by a dose of gritty bottom end. "Quite Rightly" unfolds at a more leisurely place with pretty harps and floaty Hammond organ, while "Namaste" is a proper dubby bass bin smasher. The vocal harmonies of Archie Heslewood and Little Glitches warm up proceedings on "Roll Those Laughing Bones" and "OFGB" respectively.
Like the best Fila Brazillia releases, Everything is Touching Everything Else cannot sit still and fails the "file under…." test. Genres are blurred, tempos mixed. Electronic, analog, organic, and sampled – it's all part of the recipe. "If you have diverse tastes you subconsciously channel that into your music. If you pick little bits from the zeitgeist things don't age so quickly. I always thought it was exciting to see how you could straddle the digital and analog worlds – they're just colors. I never used to think drum machine or drummer? And we never thought of ourselves as just players or only programmers because they're not mutually exclusive – either way you're only moving air," says Cobby, before he ices the thought with, "The only thing you find in pigeonholes is pigeon shit – if there's a rule invented by a purist or arbiter of taste it is meant to be broken."
Cobby first met Porky in a pub in Hull, England, through a girl that Cobby was seeing. She happened to share a house with Porky. They hung out and bonded over music. "He educated me, especially with respect to reggae," says Cobby. "I thought his record collection was fantastic."
Hull, by Cobby's own admission, might not be the cultural center of the world, but it has spawned some notable creative types: residents past and present include poet Philip Larkin (who famously shunned the Poet Laureate title and was deemed "the saddest heart in the post-war supermarket"), Bowie's Spiders from Mars band, The Beautiful South, The House Martins (remember London 0 Hull 4?) and The Fine Young Cannibals. "I used to go out of town and think wow there's a lot going on here," says Cobby. "But because there's nothing else to do in Hull you can get a lot of music done. I get less distracted." Cobby and Porky both possess quick-witted, self-deprecating demeanors. In a recent conversation with Cobby, humorous cultural observations flowed liberally amidst rants about British Imperialism, being a Dad of two boys ("I'm just a spare part, they don't really need me"), and the state of the music business. "Hull keeps my feet on the ground. They don't like a tall poppy here – if you get above your station they will absolutely slaughter you, they don't like show offs or big heads."
In the late 1980s, Cobby was signed to Big Life as a member of the group Ashley and Jackson, and Porky morphed from friend to manager. "Actually he mismanaged me, I had to fire him," laughs Cobby. "But you know, he's like a boomerang, I can't get rid of him, it's amazing we're still talking." Post Ashley and Jackson, Cobby linked up with Man (also known as David McSherry) to form Fila Brazillia, and they would quickly sparkle as the jewel in the crown of Porky's label. Their six albums and countless singles for Pork were often lazily classified as downtempo or electronica – neither tag summed up the myriad of styles their instrumental output cleverly encapsulated. Setting up their own studio and releasing on their friends label, Fila Brazillia avoided all the pitfalls that generally plagued bands. They made making music their day job, churning out tunes day after day without having to keep an eye on the clock or budget. "We were a small cottage industry and being prodigious was something we had in our favor." Pork never ran advertising, but word was spread not only by way of consistent and strong musical output, but also the marketing of the remixes they did for major labels with much larger advertising budgets. Porky and Cobby have always done business in a hype-free way, "I was only ever interested in music being the reason why people should be drawn to an artist. To be honest, the older I've become the more I despise the whole look-at-me culture," says Porky who once told the NME to "knob off" when they threatened to send over a photographer for a press shot.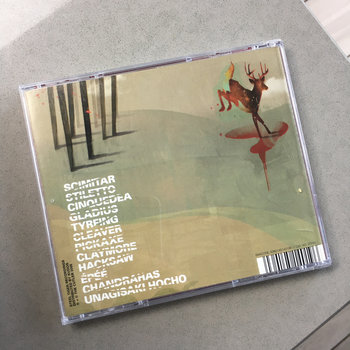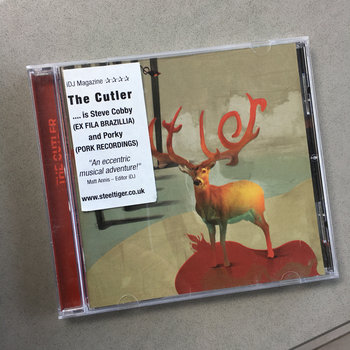 .
00:10 / 00:58
Merch for this release:
Compact Disc (CD)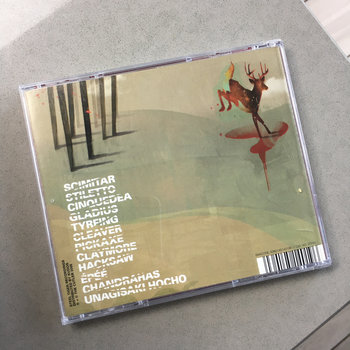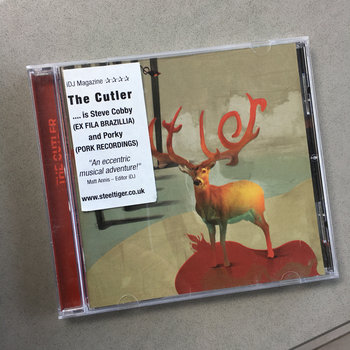 Alas, the 9-to-5 approach eventually took a toll on everyone. "After 10 years it felt like work, it was quite mundane, and it lost some of its sparkle," explains Cobby. Cobby and Man split from Pork Recordings in 1999 and started their own label called 23. "We'd reached an impasse. Porky felt like he'd become a glorified supermarket manager with people shouting at him all the time. He'd lost faith, we'd lost faith in him… it was an awful time." Unfortunately, not long after, Cobby and Man also fell out. They sold their studio and went their separate ways. Man went into academia and currently lectures in Audio Production at the University of Lincoln.
After a very quiet decade involving very little production, but a whole lot of playing Dad, Cobby decided it was time to make music his business again. And after a lengthy period of silence he and Porky made up in the safety of the shedio. "It's a really good excuse to talk to each other and get back into each others lives if we pretend we're in a band," says Cobby. "And the upshot is that we're actually making some good tunes."'
Their evergreen ability to not take themselves too seriously (despite Cobby's serious musical chops) means the sound of the The Cutler is as open-minded and free-flowing as the releases that first put them on the map. However, in the current music marketplace they now face new challenges. The cottage industry days of Pork Recordings, where CDs selling 30,000 copies and boatloads of remix requests would pay reasonable wages for three, are gone. Porky, Cobby, and Steel Tiger (Cobby's new label with Sim Lister) now exist in a music marketplace that's propelled by Facebook and Twitter, and selling music is a different ball game. "People do still tend to think that music is free," says Cobby. "Even my kids will say, 'You actually bought music?'" They're hoping for a shift of peoples psyches and music purchasing habits. "It's an unsustainable model, you can't expect artists to be doing this just for the love of it," adds Cobby. "Nobody wants to be rich and famous – we just want to make a living wage."