FEATURES
A Long Time Coming
By Will Robin · February 05, 2016
"We always met and played together without knowing exactly the purpose of what we would like to make out of it… It was just for the sake of playing together."—Frederic Gmeiner
Merch for this release:
Compact Disc (CD), Vinyl LP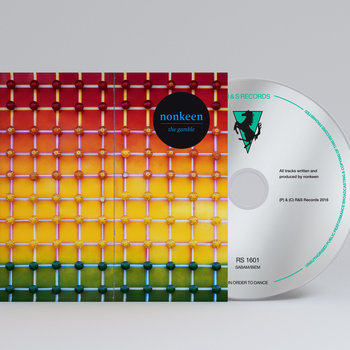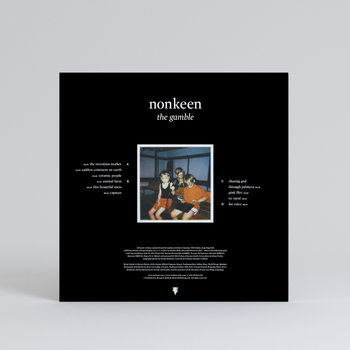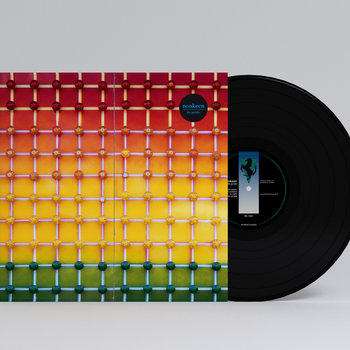 Two boys meet in elementary school, and discover a mutual love for tinkering with electronics. They play with old hi-fi equipment and tape recorders designed for children, and end up creating a radio program that documents the sounds and activities of their schoolmates. A third boy joins the pair, visiting from a city that—though only a three-hour drive away—represents an entirely different world. The trio remains close through their teenage years, transitioning from the recorded medium to playing together in a band. They reunite as adults and, despite the fact that they have found different career paths—with one of them skyrocketing to fame as a composer and producer—they continue making music. They meet regularly for jam sessions in humble rehearsal spaces, and occasionally leave a tape recorder running. Evoking that childhood fascination with technology, they occasionally upload the results to a computer and continue messing with it, overdubbing, processing. Perhaps unexpectedly, after years of playing together and remaining close friends, an album has emerged.
Merch for this release:
Compact Disc (CD), Vinyl LP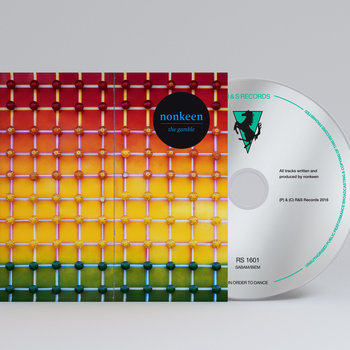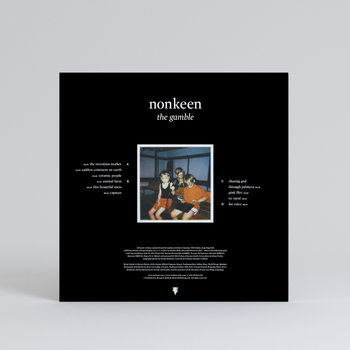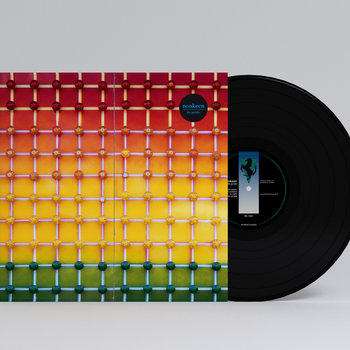 This is the story of Nonkeen, whose debut full-length, The Gambler, is out today on R&S. Nonkeen comprises Frederic Gmeiner, Sebastian Singwald, and Nils Frahm—the best-known member of the trio, a well-regarded composer and producer. They grew up in Cold War-era Germany of the 1980s: Gmeiner and Frahm were colleagues in a suburb of Hamburg in the West, and Singwald visited them on an exchange program from East Berlin in 1989. Even as Frahm's musical career took off later in life, the old band kept meeting and playing. And now, after twenty-seven years of friendship and performing together outside the limelight, their side project is taking center stage.
"This is also quite interesting, now, for us—what's going to happen," said Gmeiner in a recent Skype interview. Gmeiner and Singwald spoke to me from Berlin, where Nonkeen will perform at the arts space Radialsystem in April for two shows, which are already sold out. "We've stepped out from the hobby basement into the public, which is also really great and nice," Gmeiner added, but noted that originally there was "not really a plan for what we were doing." There might be something jarring about having a long-standing band with friends that, when it finally moves from the basement to the concert hall, already has massive platform due to the popularity of one of its members. But Gmeiner wasn't terribly worried. "Until now it didn't change so much," he said with a laugh. "The only thing that changed is that we now have to talk about it."
Neither Singwald nor Gmeiner could recall exactly what kind of music they made in those early, primary school years—"Nobody knows anymore so clearly, what we were interested in and working on at the age of seven," Singwald told me—but their collaborations felt right. Once the Berlin Wall fell, the trio began meeting more regularly and formed a band as teenagers, which performed during the summers at a fairground owned by Singwald's uncle. After a catastrophic incident—a nearby carousel malfunctioned and two of its passengers flew onto the stage, crashing into the band's instruments—the group splintered. But they reconvened in Berlin in their twenties, and began making music once more.
"We always had a rehearsal room together from that time on," Gmeiner said. "Rehearsal spaces changed all the time, quite often—because sometimes we had to move out in the notice of a month. It was often very improvised stuff." With Singwald on bass, Frahm on Rhodes and piano, and Gmeiner on drums, the band resembled, as Gmeiner called it, "a quite typical jazz trio." They were informed by the 1970s fusion and prog of groups like Chick Corea's Return to Forever and Soft Machine, evident on the spaced-out bliss of Gambler tracks such as "re: turn!" "We always met and played together without knowing exactly the purpose of what we would like to make out of it," Gmeiner recalled. "It was just for the sake of playing together."
Merch for this release:
Compact Disc (CD), Vinyl LP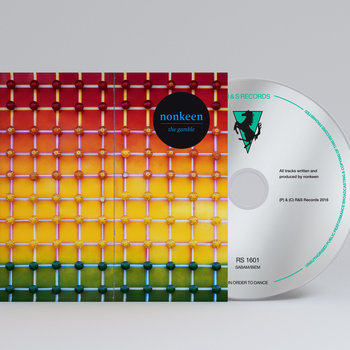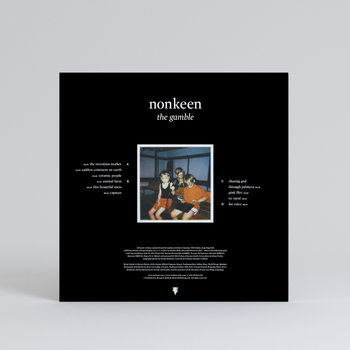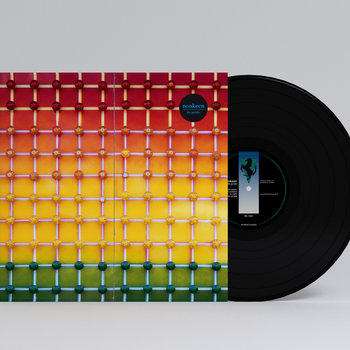 Sometimes, Frahm would turn on a tape recorder—the shabbiness of the spaces where they assembled meant they weren't willing to shell out for more expensive gear—and capture the sonic environment. Much later, the trio would go back and listen to the music in Frahm's studio, picking favorite passages, saving them to a computer, and adding effects. They would often hear things that sounded entirely unfamiliar, either because they forgot about their improvisations or because they made mistakes with the recording equipment and accidentally shifted the pitch of the machine. "It was more like discovering or digging in an archive, with some distance also over the years, which made it very intuitive," Gmeiner said. That spontaneity is audible in the beautifully meditative rumbles of the track "capstan," which forms a prelude to the minimalist, looping groove of "chasing god through palmyra." Only about one percent of the tapes they made actually ended up in the studio to be edited. Treating them like field recordings, rather than as drafts for an album, led to a more collaborative approach. "No one could really claim that someone wrote a song, or someone would throw in an idea and say 'Hey, that sounds already quite nice but let's try to have it more like that,'" Gmeiner added. "Because we couldn't redo it: we had to work with the stuff that was on tape." But the music gradually jelled into a record: The Gambler.
Merch for this release:
Compact Disc (CD), Vinyl LP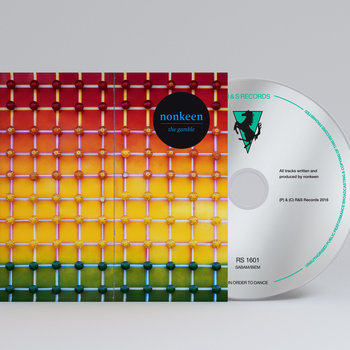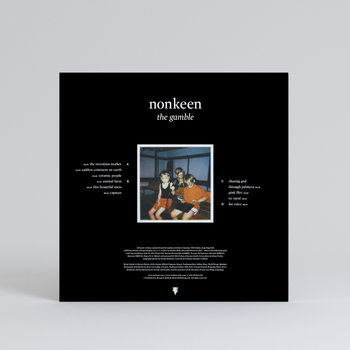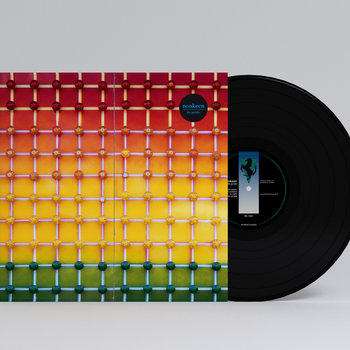 Singwald compared rehearsals to a kind of glue that held the friendship together; what kept them returning to these informal spaces was less the promise of a developed album, and more the desire to immerse themselves in each others' creativity. And, perhaps, nostalgia for those early years of tinkering in the final days of a divided Germany. "We are well aware, also, that it's for us most important to keep that up somehow—this freedom—and not to plan too many things," Gmeiner said. "Because for us, it's a lot about energy when making music together. This intensiveness, and being in the moment. It shouldn't sound too spiritual, but it's more this way of making music where you don't exactly know what's going to happen, but you carefully have to listen to each other and basically be in the moment, and keep the thing going."