FEATURES
A Joyful, Percussive Noise
By Will Robin · January 05, 2016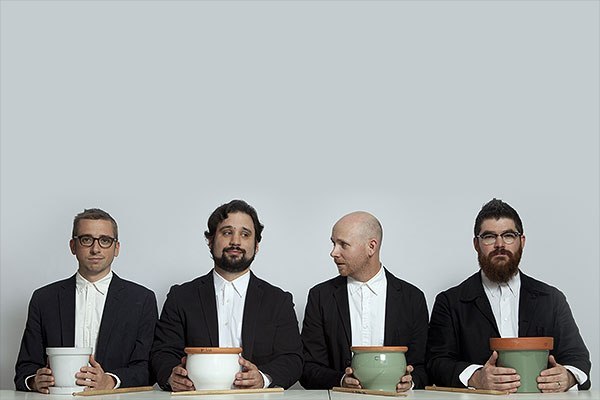 photo by Janette Beckman
"Any sound is acceptable to the composer of percussion music." — John Cage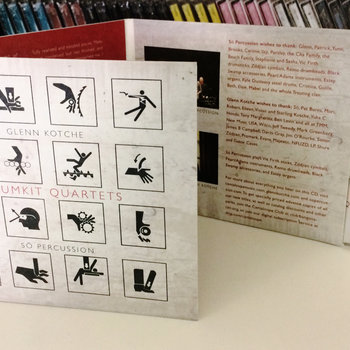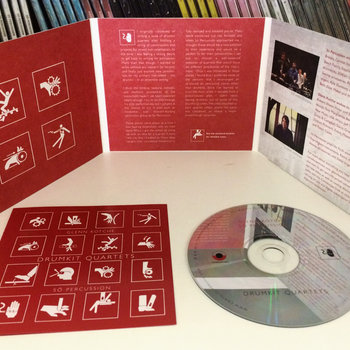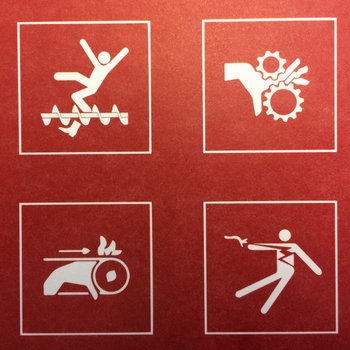 .
00:10 / 00:58
Merch for this release:
Compact Disc (CD)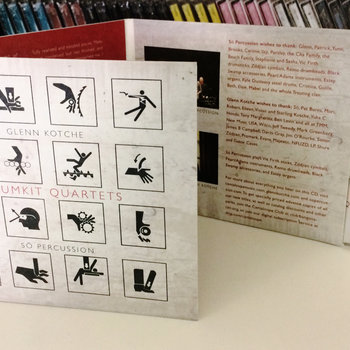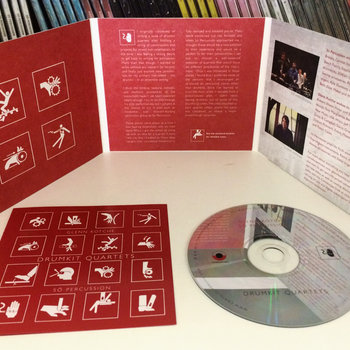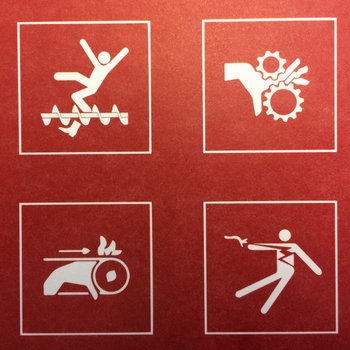 Sometime in the 1930s, John Cage had an intriguing conversation with experimental animator Oskar Fischinger. "He spoke to me about what he called the spirit inherent in materials and he claimed that a sound made from wood had a different spirit than one made from glass," the composer later recalled. Inspired, Cage decided to test the theory. He gathered a few friends and tried drumming on tables and chairs, pots and pans. Not quite satisfied, they visited a junkyard and collected brake drums, pipes, steel rings, and blocks of wood. These excursions roughly solidified the instrumentation for Cage's 1935 Quartet, a subtle etude in rhythm.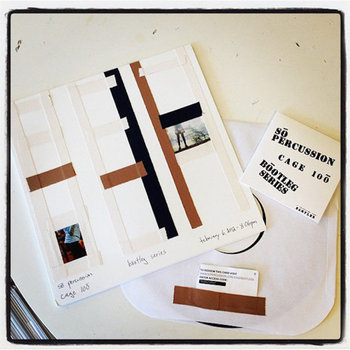 .
00:10 / 00:58
Merch for this release:
Vinyl LP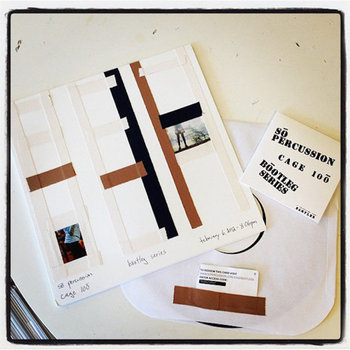 They also birthed the percussion quartet as an ensemble, now a mainstay of the new-music world. Perhaps the most spirited representative of this configuration is Sō Percussion. Cage wasn't the originator of the percussion ensemble—credit is owed to maverick forefather Edgard Varèse, whose Ionisation brought bass drums, bongos, anvils, sirens, and a whip together onto the concert hall stage in 1931—but Cage is the spiritual mentor of the modern percussion setup, and one whose vision oversees Sō's relentlessly expansive musicality. The group's latest enterprise is Drumkit Quartets, an album of works by Glenn Kotche (better known for his presence as the drummer in Wilco), out February 26 on Cantaloupe.
photo by Jeff Ragland
One might easily assume that, given their hirsute visages and hip repertoire, Sō is a newcomer to the scene. But it is, at this point, a veteran of the new-music world: the ensemble assembled back at Yale in 1999, where the original four members were students, and dedicated itself to the small but vital body of percussion works from luminaries such as Cage, Steve Reich, and Iannis Xenakis. Its crystalline 2005 recording of Reich's Drumming, a breakthrough composition in the history of minimalism, placed the ensemble at the forefront of a new generation of virtuosos.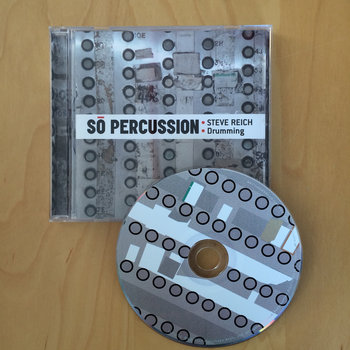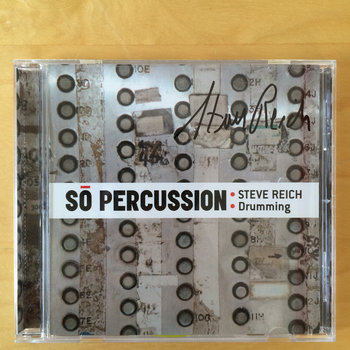 .
00:10 / 00:58
Merch for this release:
Compact Disc (CD)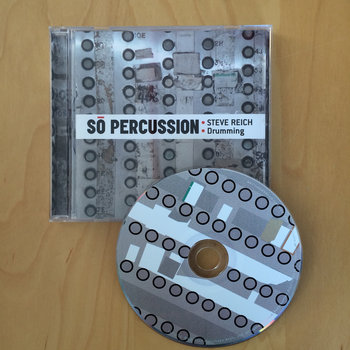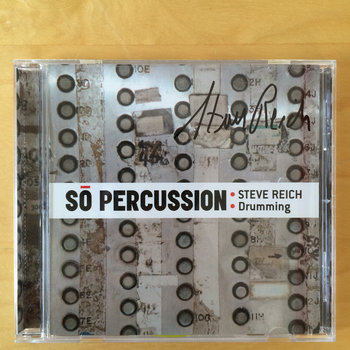 Since 2004, Sō has released eighteen albums, toured nationally and internationally, played gigs everywhere from Carnegie Hall to the Big Ears Festival, worked with everyone from Buke & Gase to Gustavo Dudamel, taught at Bard and Princeton, and even founded its own summer institute. Its membership has shifted, though its technique remains intact. Only one of the founding members, Jason Treuting, remains with the group (he is also a composer, and has written his own mind-bending music for Sō). The ensemble has maintained a strong relationship to Cantaloupe Records, the house label of composer-collective Bang on a Can: Sō's first major commission came courtesy of Bang co-founder David Lang, whose the so-called laws of nature forms the backbone of Sō's first record. The work attempts to seek meaning from simple and abstract processes; in the final movement, flowerpots and teacups mete out delicate, refined, and somehow intensely poignant rhythmic patterns. 
Sō takes a broad approach to what the percussion medium might offer. Its records are just as often souped-up and amplified as they are daintily acoustic; its collaborators hail as often from the indie world as from the halls of the Ivy League composition department. Perhaps the ensemble's most notable ongoing relationship is with Baltimore electropop duo Matmos. Matmos unlocks even more timbres for the endless sonic palette of the percussion quartet; on "Needles," from the 2010 record Treasure State, the strumming of a cactus forms the backdrop for thumping, polyrhythmic electronica.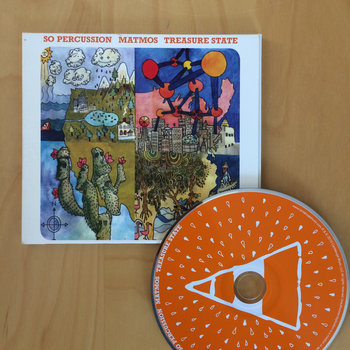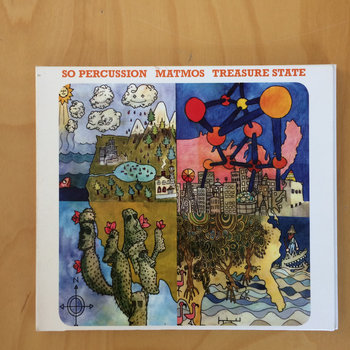 .
00:10 / 00:58
Merch for this release:
Compact Disc (CD)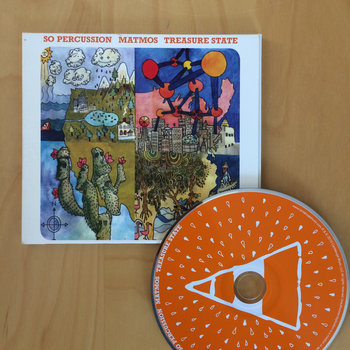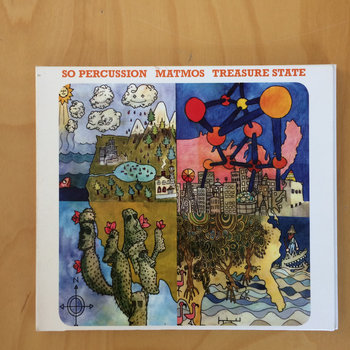 Still, perhaps the most captivating Sō music is written by the distinguished, university-grade quasi-mavericks with whom they have worked, including Martin Bresnick, Steve Mackey, and Paul Lansky. These albums harness the experimental ethos of the quartet, but also reach compellingly toward classicism; Lansky calls his 2005 Threads a cantata, riffing on the sacred vocal works of Bach. Its final movement, a chorale prelude, offers a carefully crafted shimmer that sounds equally Balinese and Baroque.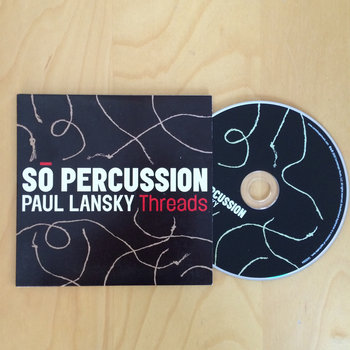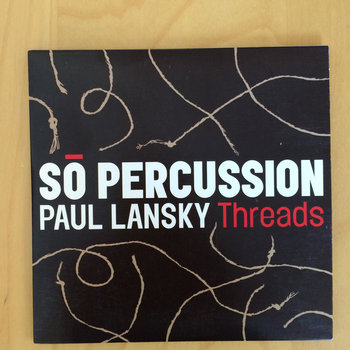 .
00:10 / 00:58
Merch for this release:
Compact Disc (CD)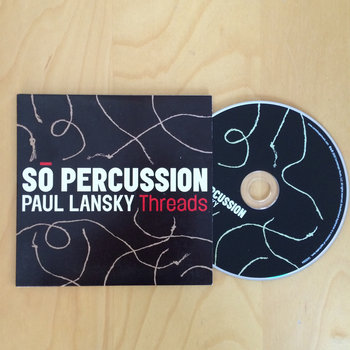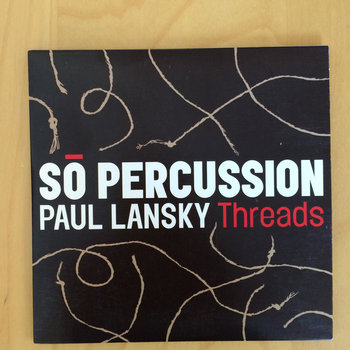 And then there's neither ANVIL nor PULLEY, the trippy, computerized odyssey of another Princetonite, composer Dan Trueman. In the joyful noise of "Feedback," a gigantic bass drum is transformed into a resonant body, becoming a molasses-like drone that is occasionally battered by percussive blasts. It eventually recedes into the backdrop of a tight, layered groove.
.
00:10 / 00:58
Despite his Wilco claim to fame, the work of Kotche is not all that far from these strange sonic universes. Well before hooking into the indie scene, he studied percussion at the University of Kentucky and played experimental improvisation in Chicago. Having already worked with the Kronos Quartet, Silk Road Ensemble, and Bang on a Can All-Stars, Kotche has also become a Cantaloupe mainstay: in 2014, he released companion albums Adventureland and Fantasy Land, comprising compositions for several ensembles, and recorded Pulitzer Prize winner John Luther Adams' massive Ilimaq last fall. The Drumkit Quartets mark the next phase in Kotche's development, as he moves from writing for other instrumental groups but playing drums himself, to writing for other drummers. The album is both deeply strange and deeply rock-inflected, drawing on a range of influences from futurism to haiku.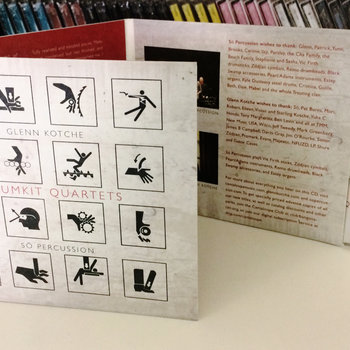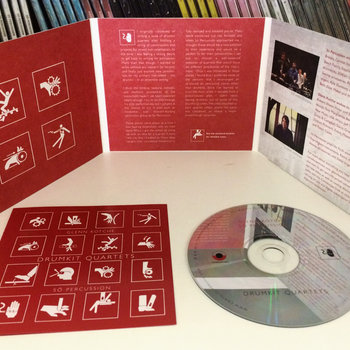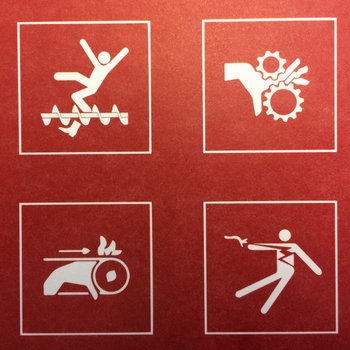 .
00:10 / 00:58
Merch for this release:
Compact Disc (CD)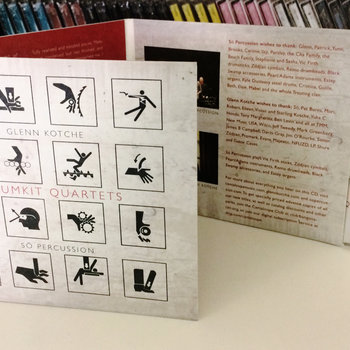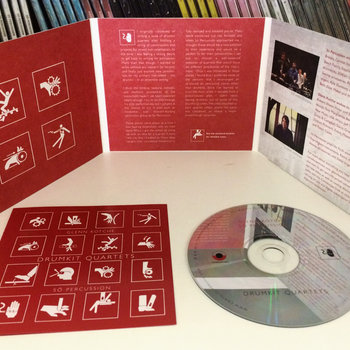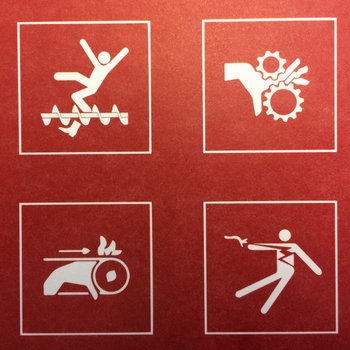 Browsing Sō's Bandcamp page, you might not necessarily realize that they are, in real life, four guys who primarily play live concerts that feature a slew of mostly acoustic instruments (albeit unusual ones). You could mistake them for weirdo club DJs, making beats that are a little too tricky to dance to but catchy nonetheless. The music, at times, suggests a coolness possibly at odds with Cage's absorption of Fischinger's spiritual vision; a more subtly experimental path is offered by Wandelweiser composer Michael Pisaro in his work with percussionist Greg Stuart. Despite the ensemble's expansive purview, there is room to grow—for instance, there are few female composers in Sō's recorded output, although they are currently working with My Brightest Diamond's Shara Worden.
photo by Janette Beckman
But there is surely no better use of the many objects found in the aisles of Home Depot than Sō's repertoire. "Any sound is acceptable to the composer of percussion music," Cage wrote in his 1937 manifesto, "The Future of Music: Credo." It is a charge that the quartet has celebrated in earnest.