FEATURES
A Hurtin' Thing
By Lorne Behrman · November 24, 2015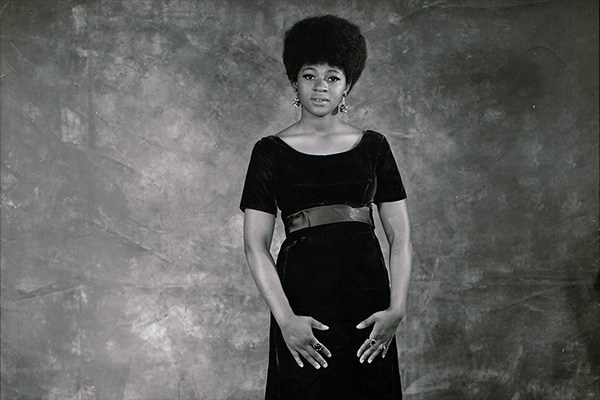 "They were great songs born of hard times, and we put a lot of time and money into them. I feel like it's time to put the music in somebody's hands to do something with it." — Gloria Ann Taylor
Four decades ago, soul singer Gloria Ann Taylor released the epiphanic 12-inch "Love Is A Hurtin' Thing"—a focused fire groove swathed in a lush string arrangement. Over seven minutes long, its stately presence conjures longing and resignation. Its production was unlike anything of its time—it was disco before disco, and a re-edit before re-edits. Over a methodical backbeat that could be said to recall legendary Detroit producer Theo Parrish if it hadn't been recorded decades before he would hit the studio, Taylor's vocals soar skyward with gospel purposefulness.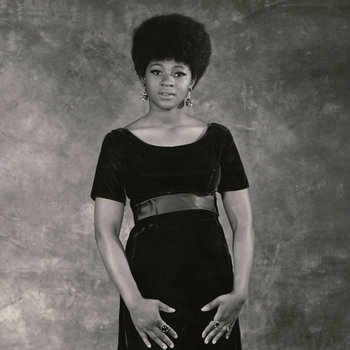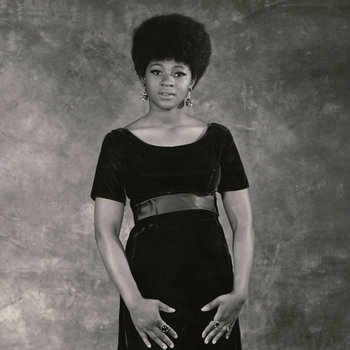 Merch for this release:
Vinyl LP, Compact Disc (CD)
For a quarter century, "Love Is A Hurtin' Thing" was relegated to obscurity, like the fate of many independently released gems lost in the upstream swim against the major label flow. In the early 2000s, the 12″ was rediscovered and rescued by crate diggers, and quickly transformed the deep funk scene. Its sultriness and sophistication changed the testosterone-dominated aesthetic within the collective. Instantly, collectors, DJs, and musicians began obsessing over the seminal jam. Because it was never officially reissued, a vinyl copy from the artist's own label, Selector Sound, often fetched upwards of $1,500 on eBay.
Now, for the first time since its original pressing, Ubiquity Records/Luv N' Haight will reissue the revelatory track with additional lost classics as an exquisitely packaged anthology of Taylor's catalog, titled Love Is A Hurtin' Thing (pre-order on Bandcamp).
"I never lost faith in the music. I always thought something would happen with it," Gloria Ann Taylor says today. "They were great songs born of hard times, and we put a lot of time and money into them. I feel like it's time to put the music in somebody's hands to do something with it. It's been a long time coming; a change is coming."
"Love Is A Hurtin' Thing" was the artistic brainstorm of a creative enterprise that included Gloria; her brother Leonard, as a contributing songwriter, conceptualist, and instrumentalist; and her late husband Walter Whisenhunt, as her producer. Whisenhunt had previously been a close business and management associate of James Brown. He was a fearless entrepreneur with a bold personal affectation, and a visionary producer.
Leonard Taylor, Gloria Ann Taylor, Walter Whisenhunt
The story goes that Whisenhunt was fresh off a hot streak with R&B vocalist Doris Troy. On a tip from the owner of the Toledo, Ohio club the Green Light, Whisenhunt drove 60 miles from Detroit to where Taylor was regularly performing, whisked her away as a creative foil, and swept her off her feet as a love interest. In their time together from 1971 to 1977, the two would go on to to have torrid relationships as business partners and life partners, after which Gloria would never sing, record, or perform professionally again.
Originally, Taylor's catalog was issued through Selector Sound, the trio's own imprint. Though she was nominated for a Grammy, performed live on bills featuring The Emotions, Johnnie Taylor, B.B. King, James Brown, and The O'Jays, and had a close circle of friends that included Bootsy Collins and James Brown, she never crossed over into the mainstream.
Archivist and A&R rep Eothen Alapatt, aka Egon (an authority on rare soul, funk, and R&B, formerly the general manager of Stones Throw Records, and currently the creative director of the J. Dilla estate) says, "That one track really secured Gloria Ann Taylor's space in the soul-funk canon. It begins as psychedelic soul and ends as disco, and she has a great voice. The track is on par with the quality of the commercial material of the day." He continues, "I found out about it in 2000 and everyone wanted it back then. It was one of those amazing records, and it added a lot of sophistication to the aggressiveness and roughness of the deep funk scene of that time. It really opened up people's ears."
Reflecting on "Love Is A Hurtin' Thing," Taylor recalls, "I was afraid of that track! I didn't know how it would turn out. I sang it in one take and then Walter added his orchestra. But when I heard it, man, I loved it. The music wouldn't be the same without him. It was great and still is great."
Gloria's brother, Leonard Taylor, remembers driving around Hollywood at 2:00 AM listening to the track right after it was finished. "I was amazed at what we came up with. We didn't realize how popular it continued to be until YouTube came up and people started getting in touch about the music," he says.
Merch for this release:
Vinyl LP, Compact Disc (CD)
The 13-track retrospective, Love Is A Hurtin' Thing, features Gloria Ann Taylor's iconic 12″ along with tracks culled from the five singles and one EP that Selector Sounds released during its six-year existence. In the space of that time, Taylor showed remarkable breadth as a vocalist. On "Deep Inside of You" (the 7″ version), she sings in a smooth, emotive, Motown style.  For "How Can You Say It," she conjures smoldering sentimentality. On the balmy soul workout "Had It All The Time," she luxuriates with a slow-burn melisma. Taylor also turns in a profound rendition of Dolly Parton's "Jolene." Here, her haunting, charred soulfulness makes the song's "don't take my man" message even more sinister than typically interpreted.
Gloria Ann Taylor and Walter Whisenhunt
The anthology is as much about producer Walter Whisenhunt's artistry as it is about Gloria's. Whisenhunt challenged Taylor with adventurous song choices. He was a daring innovator, spiking his opulent productions with grimy, psychedelic guitars; meticulously layering harmonies, strings, and vocal harmonies for a singular wall-of-sound approach; leaving in rhythmic clashes and stray tape noise to seemingly heighten drama; and boldly experimenting with vocal effects. Whisenhunt has long since passed, and few from his inner circle know the ins and outs of his production secrets. It's hard to be certain what creative choices were visionary and what were the default results of budgetary constraints limiting studio time, thus making things seem potentially more avant-garde than intended. Listening to this collection, we can glean that the track was Frankensteined from the Selector Sound releases "How Can You Say It", "Music," and "Love Is a Hurtin' Thing," and held together by a freshly overdubbed drum track.
Taylor's story begins under the specter of illness. At a very young age, she was diagnosed with rheumatic fever and it was thought she wouldn't live past 16. During this uncertain time, she remembers frequently going to church with her mother, hearing her mother sing, and admiring her voice. Her brother Leonard reflects, "I can remember being in the cradle and my mom holding my head and singing to me. I could feel it deep within. I knew Gloria had that gift too; even when she was a baby, she was special. When Gloria sang, she could make us kids cry with the sad songs she would make up."
Taylor's hardscrabble rise from the club grind to sharing the stage with soul, funk, and R&B icons was almost mythic in its dramatic trajectory. "I remember one time James Brown got up on the table and did the splits on our dining room table," Leonard Taylor laughs. But Walter Whisenhunt's aspirations to be a Berry Gordy figure, and his lack of business acumen, embittered Gloria Taylor and eventually, she moved back to Toledo from Los Angeles to raise her children.
"I have fond memories of going to Atlanta, where I was strong. I turned on the radio and they were playing my music all day. It was fascinating," Taylor says. "But I was pretty young back then, and I let my husband take care of the business and none of us had the knowledge we needed to make things really happen."
Merch for this release:
Vinyl LP, Compact Disc (CD)
Taylor left music to have the stability of a normal life and reconnect with her spirituality. "I remember when she quit and she was going back to church. I couldn't say anything because I knew what motivated her," Leonard Taylor says. "Our mom had just died and Gloria had to do what she felt in her heart. Periodically, I would go back and listen to the music, and sometimes I would have a negative feeling because I felt more people should have heard it. Maybe we were ahead of our time. Now, I would love for my sister to get recognition for her music."
Today, Gloria Taylor has a piano in her house and she sings in church. And after the Selector Sound releases get a proper release, she wants to write a book about her journey. Looking back, she says, "I lost interest in the music business, but I never gave up on the music. I knew the music was gonna endure."