FEATURES
Thiago França's Music Enshrines Carnival's Black Heritage
By Richard Villegas · March 18, 2022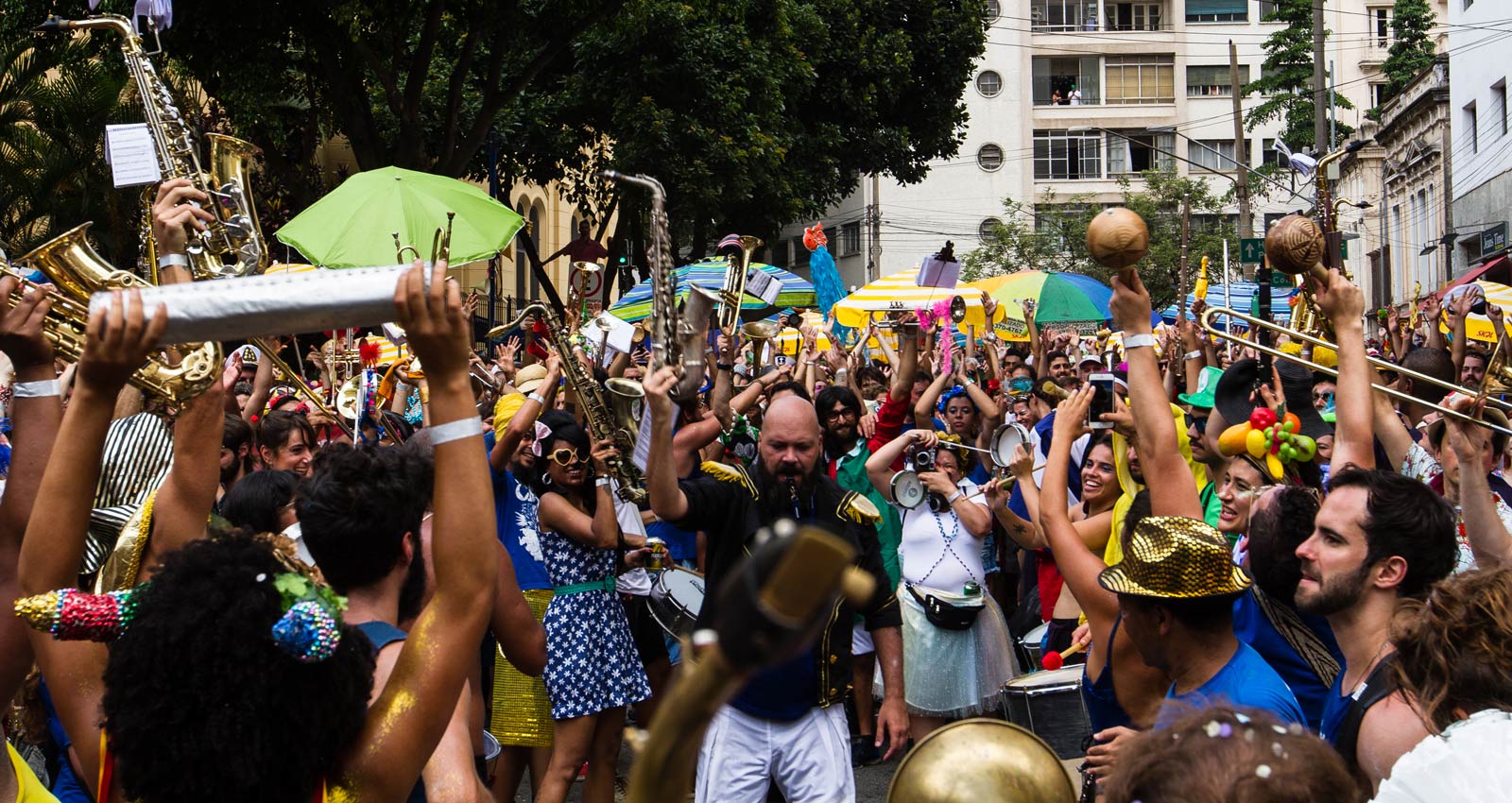 After two seemingly endless pandemic years, the colorful, uncontainable cultural phenomenon of carnival is finally back! The centuries-old tradition is a product of ancestral music and syncretic spirituality, intrinsically linked to Afro-descendant communities scattered across the Americas and often loaded with burning political significance. Brazil is home to some of the most iconic carnival celebrations in the world, fueled by samba music, ostentatious costumes, and an unbridled spirit of collective joy. For Brazilians, Carnival is a time of togetherness and renewal, and it's even been described as a sort of national New Year's celebration. But racial and economic inequality also remain inescapable realities for most, making Carnival a crucial space for dissent, resistance, and cheeky entertainment.
"They say you can learn the full history of Brazil at the Sapucaí Sambadrome [in Rio de Janeiro]," says renowned saxophone player, composer, and political activist Thiago França. "We come from slavery, and much of our Black history has been erased. When you go to school in Brazil, the books don't say anything about Black people, so the samba schools teach us about our ancestors. They are the beating hearts of the community and even generate work for people who cook, sew costumes, and perform other jobs."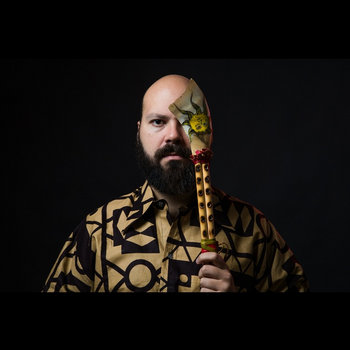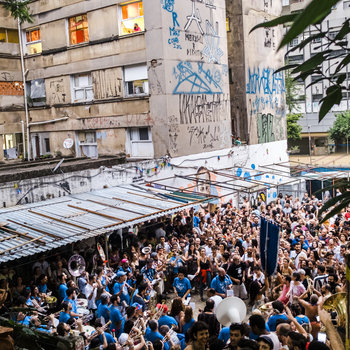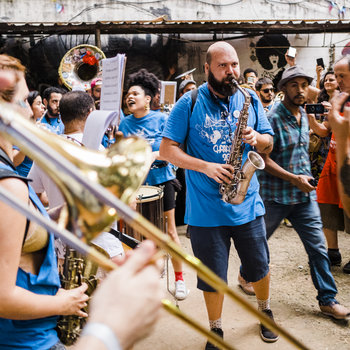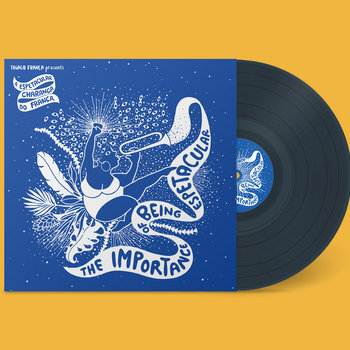 .
00:10 / 00:58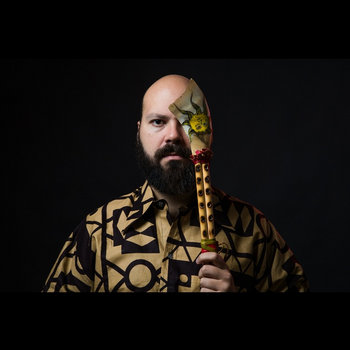 Merch for this release:
Vinyl LP, Compact Disc (CD)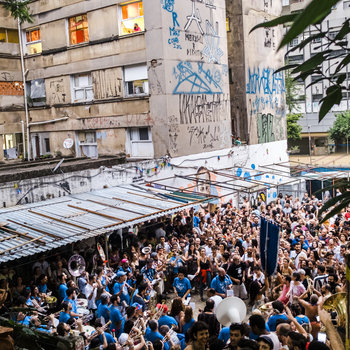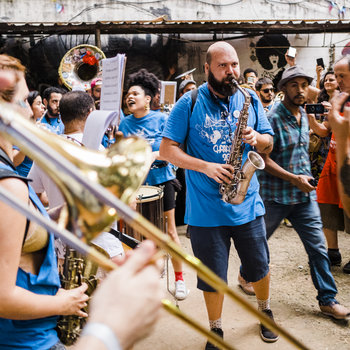 A working musician since he was a teenager, Thiago França is one of the founding members of jazz trio Metá Metá, also releasing a constant stream of solo work and collaborating on productions for popular Brazilian artists including Criolo, Elza Soares, and Céu. In December of 2012 he founded A Espectacular Charanga do França, an 8-piece band that began playing samba, cumbia, baile funk, and jazz at concerts and small carnival balls, until friends and fans insisted they take the show into the streets. Apprehensive about trading paid gigs for free, roaming performances, França eventually relented and mobilized the growing ensemble into a full blown carnival bloco (or street band) in 2014, quickly realizing they were more than just soundtracking a party.
"The first time we did the bloco we played with 30 musicians and had about 2,000 people dancing in the street with us," he remembers, "so I knew the next year we had to make it even bigger." True to his word, the happening grew steadily and by 2020, days before the global shutdown, França and a freewheeling bloco of nearly 150 musicians drew a crowd of over 15,000 dancers, onlookers, and curious souls eager for a good time.
As a São Paulo native, he underscores how street performance has become an increasingly pivotal act of defiance against repressive authorities. "During the dictatorship," he says, "to have that many organized Black people in the streets of São Paulo…they didn't like it. So they moved Carnival from the streets to the Anhembi Sambadrome, which is an enclosed space with security and police where they could keep a close watch on us. This went on from 1969 until 2013"—when activists began taking back the streets in tandem with major road and public space reforms rolled out by then-mayor Fernando Haddad.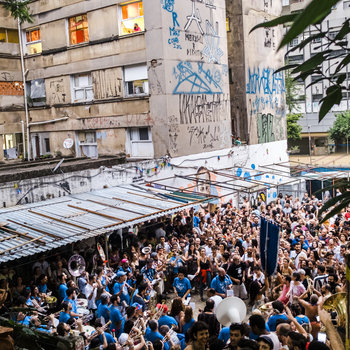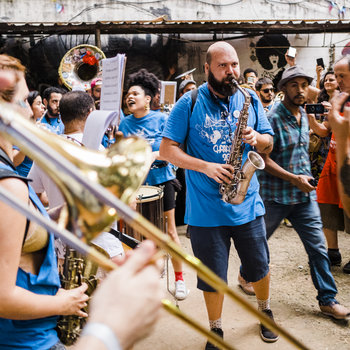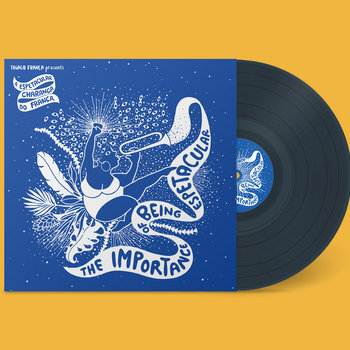 .
00:10 / 00:58
Merch for this release:
Vinyl LP, Compact Disc (CD)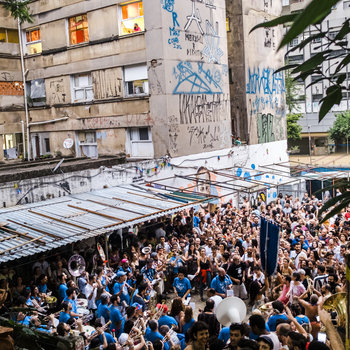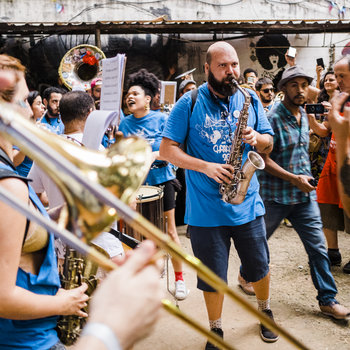 At their core, charangas are marching bands structured into horn and percussion sections, usually heard at school events and soccer games. A Espectacular Charanga do França has always maintained a community-building ethos, evolving into a nearly year-round workshop and welcoming musicians seeking fraternity and boozy band practice. França has recorded numerous albums that capture the charanga's colossal musical might, compiling highlights from their extensive catalogue into ecstatic 2021 LP The Importance of Being Espectacular.
The album was recorded live in the band's original 8-piece format, kicking off with left-field gem "Hasta la Cumbia" where França shares a whimsical meditation on his time living in Colombia, unavoidably warped by the charanga's predominant samba roots. Campy stand-out "Carnaval Arco-Íris" basks in retro '60s charm, half-sounding like the Austin Powers theme while promoting a delightful message of diversity and inclusivity penned by Alice Coutinho. Upbeat cuts "O Trombonista" and "Eu Te Conheço" deliver a more traditional style of Carnival irreverence, bolstering França's impressive knack for earworm-craft with uproarious double entendres.
The Importance of Being Espectacular also includes dizzying covers of Raça Negra classic "Cheia de Manias" and Michael Jackson's "Don't Stop 'Til You Get Enough," dubbed as "Não Para," which make perfect sense considering the band has built a career off euphoric crowd reactions. However, the album's centerpiece is unquestionably "Cadê Renan?" (or "Where is Renan?"), a baile funk banger rebuffing classist Carnival purists that criticize the genre's growing popularity. The song specifically addresses the controversial incarceration of DJ Rennan da Penha, one of the pioneers of baile funk's modern sound. The move was largely seen as an attempt to criminalize funk music and the favela communities that made it a staple of global dance floors.
"We've created a community around the charanga, and it brought back a powerful feeling of collectiveness," reflects França, who is reactivating the band for a string of performances during this year's carnival. The shows are being held in smaller rooms since COVID-19 restrictions are still in place, but the spirit of togetherness has far from dissipated.
"We're going to do the Carnival [if] we can. Performing for only 300 or 400 people may not be ideal, but we've sold tickets and that's income for musicians who've not been able to work on a stage for almost two years. This is political. Joy is a matter of survival. People are coming together because of music, and in a city as overwhelming as São Paulo, I think this is a very important resistance movement."