FEATURES
A Conversation With the Mysterious Dubstep Sensation Hannibal Rex
By Dave Jenkins · May 22, 2020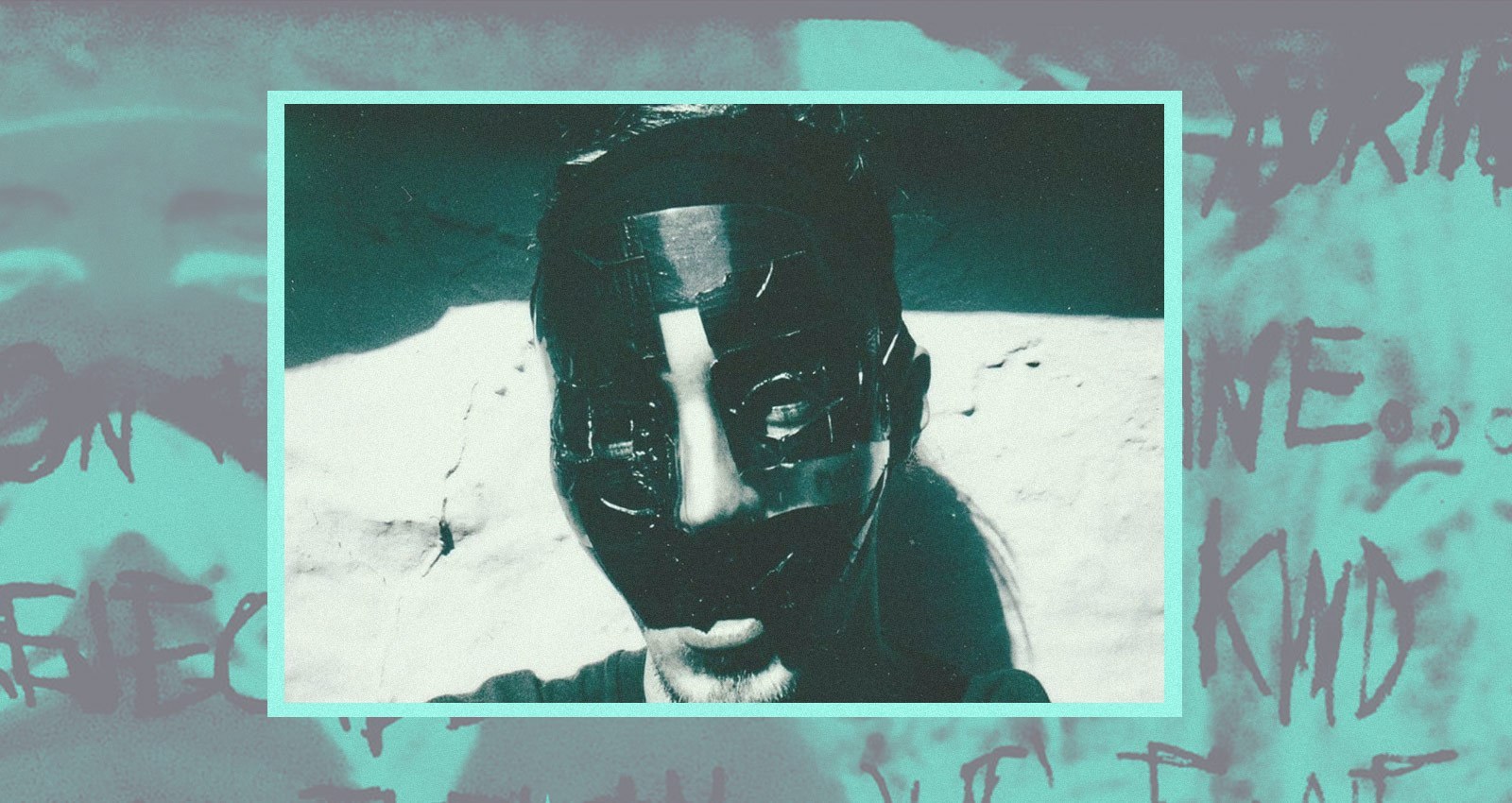 We'd like to take a moment to introduce you to Hannibal Rex.
Notice we said, "we'd like to." Actually doing so is significantly more difficult. For one thing, no one knows quite who Hannibal Rex is. According to the mythology spun by his label Kikuji, Rex is a prolific session musician from the '60s who was killed by wolves in Scotland in 1998, and recently reincarnated as a motorway service station carpark. According to the slightly more reliable rumor mill, he's actually the alter ego of an artist in UK bass music. Either way, before January of this year, no one had ever heard of him. Yet songs as cleverly wrought as Hannibal's are highly unlikely to be the work of a rookie.
For one thing, his woozy dubstep incorporates a dizzying array of influences: the hazy hue of psychedelic desert rock, the sleazy droning drive of Death In Vegas, Tame Impala on some bad brown acid, all brought together by someone with a nose for modern production weight and soundsystem swagger.
There are a few clues to his identity. There's the northern twang in his vocals—there are strong dubstep scenes in both Manchester and Leeds, to name but two cities. Another clue might lie in his instrumental ability—numerous dubstep artists started out playing in bands, and the guitar figures prominently into Rex's work. His label, Kikuji could be another clue; home to kindred bass-related experimenters Ploom and Noclu, label founder Matthew D. Bayfield is a known disrupter behind the scenes, with a pedigree for encouraging unique talents on both Kikuji and his other label, Purple City Soufflé.
These could also be red herrings; regardless, Rex has impressed everyone from dBridge—who's expressed remorse that Rex's debut EP The 140 Faces Of Hannibal Rex wasn't released by his label Exit Records—to dubstep don J:Kenzo, to UK funk and leftfield institution Wah Wah 45s. It's an impressive profile, considering he's achieved it with minimal online presence, under the shadow of a global crisis.
Intrigued, impressed, and fresh out of any other quarantine distraction activities, we managed to persuade him to have an anonymous conversations over an encrypted dark web message system. This is what we learned.
How has your lockdown experience been? What does Hannibal Rex even do on lockdown?
If I'm quite honest, it's not changed much at all. An isolated existence is nothing new for Hannibal Rex, stuck in this dilapidated castle on a mountainside. Got quite heavily into a Gregorian chanting phase for a few days last week—made a miniature group of monks out of old lollipop sticks and tea cloths to drag behind myself on a piece of string just to get the effect right.
Some folk have found time to learn a new skill during this situation. Have you?
Ornithology. Well, bird spotting. I can't tell you any names, but I can see them really well, and will point them out at will.
Rex means king. Who, or what, is king for you?
King isn't what it was, but it's something. We all know what a king should be, but most of the time it isn't that. Hannibal also means king of kings…
Does it?
Maybe. It could mean it somewhere. It could be that I just made that up.
One particular king in the more experimental electronic quarters is dBridge. He's a fan of yours. Do you two know each other?
I don't actually know him personally, no. Never have done. I've been led to believe that he became aware of me the same time everybody else did and, as it happened, was digging what I was laying down. I'm highly thankful, the man is a legend. Hey, who knows? If there's a future after this, anything couldn't happen…
We can tell from the sound of your music that there's dubstep in your past somewhere. Where do you stand on the genre these days?
I don't like to stand too close. Just on the side. Near enough to appreciate it, but perhaps near a fire exit, so I can crumple and roll out if needs be. Generally though, the tempo is inviting. If some of the classic sonic ideas are "not my jam," as it were.
Was there a particular lightbulb or 'eureka' moment when you discovered the distinct sound that you have now as Hannibal Rex? 
It was when I stopped giving a shit and started making music that I actually should've been making since my own personal dawn of time.
We're willing to bet the guitar was the first instrument you picked up with serious intent.
You would have lost a lot of money, then. I was a pioneer on the recorder from a young age, before pursuing a career in jazz flute, aged eight. After hitting up the smokiest joints this side of Swansea, I had to call it a day and moved on to the guitar when I was about 10.
Are you a natural singer? Or did that aspect take longer to develop?
I last sang when I was young, and it wasn't for anything like this. I forgot about my voice for a good decade or so, communicating mostly through hand gestures and notebooks. I began writing a lot of poetry. Then, one day, I just remembered I did have a voice after all, and started recording some music.
Will we ever know your true identity?
This might as well be my true identity. As far as I know, very few people know me anyway, and aside from the potential disappointment of dozens, I just think there's no point. Hannibal Rex is Hannibal Rex.
What's next?
More. Plenty more. Some collaborative projects and remixes are popping up now. I'm always keen to work with others, as long as they have my level of impatience, and aren't easily upset or put off. Another EP is due to be arriving on Kikuji later this year, something perhaps more soulful and touching on the light-hearted. Beyond that, I don't wish to say. But it's very much early days. Maybe one day I'll get to leave this chateau and see the world again. Until then, I'll just perch on the windowsill and play my guitar across this barren island. Thanks for the questions, I'm going now. But first, reader, high thanks for your time too. We don't know what the future holds—but did we ever? Stay safe.