FEATURES
Inside 65daysofstatic's "A Year of Wreckage," A Monthly Run of Bandcamp-Exclusive EPs
By Khee Hoon Chan · May 07, 2020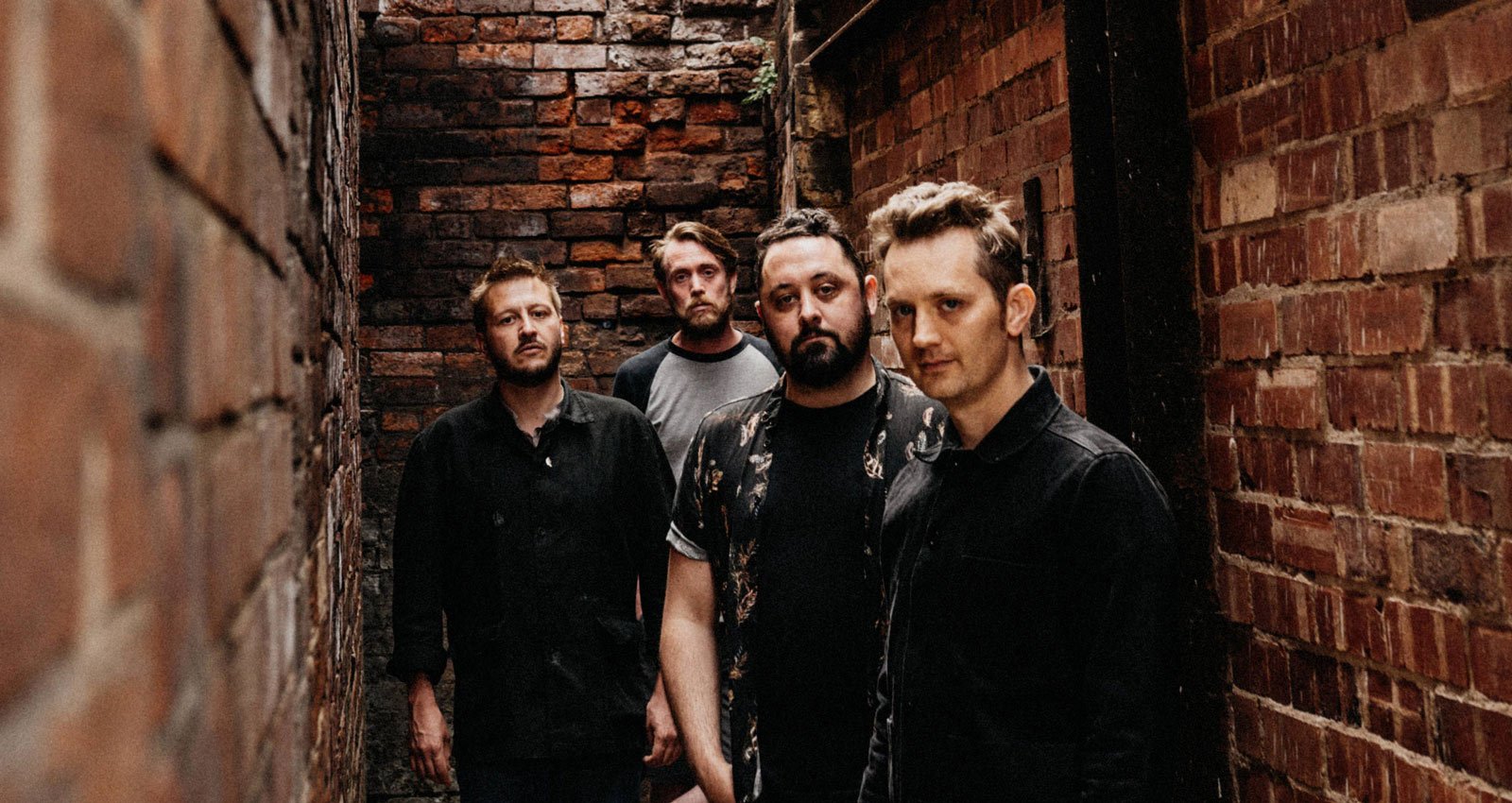 Having released seven albums that are as eclectic as they are diverse—not to mention their beloved score to the No Man's Sky video game—65daysofstatic's strength is their multifariousness. The British post-rock outfit have crafted an alternative soundtrack to the 1972 science fiction film, Silent Running, as commissioned by Glasgow Film Festival. Beginning with their first album The Fall of Math in 2004, which spawned possibly their most recognizable single, "Retreat! Retreat!," 65daysofstatic has somewhat shed the trappings of the amorphous post-rock genre—along with the intricate interplay of guitar-driven riffs and the occasional odd time signatures. Still, even when the band's more recent releases veer into electronic and glitch territories, the music's panoramic quality remains.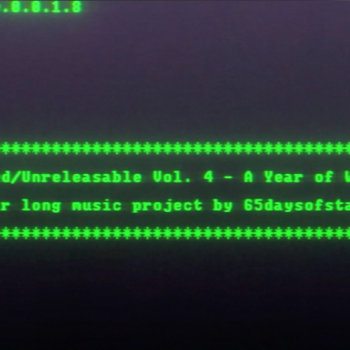 .
00:10 / 00:58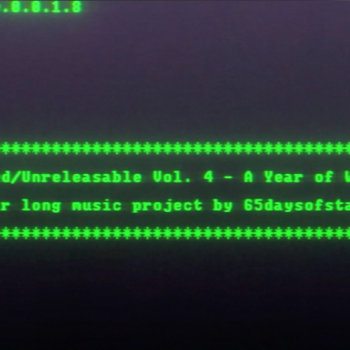 That evolution isn't surprising: the truth is that the quartet had been making music for close to two decades—a long time in the industry—and have explored music-making in a variety of forms. "Since our last record in 2016, we've stopped caring if we're a band or not," they write on their Bandcamp page. "We've investigated algorithmic music, tried writing music while living in different countries, played some weird shows consisting only of new material and without all of us being there."
Not only was creating the soundtrack to No Man's Sky's infinite universe in 2016 an eye-opening experience for them, it also offered them the opportunity to expand on their repertoire. "That was a fascinating project because…[for] that game, they wanted an infinitely long soundtrack, and so we were forced to learn lots of new techniques about making music in a much less linear way: a lot more generated music, more algorithmic music," says instrumentalist Paul Wolinski. "And by the end of it, we actually had been building our own musical systems to create endless, interesting music that sounded like 65daysofstatic."
The musical systems gave 65daysofstatic renewed focus, too; Wolinski says that they were writing a new record while working on the soundtrack, but soon hit a creative dead end. "We just threw all of that away, because it was sounding like the old 65, and we weren't really interested in it anymore," he adds. The programs they coded allowed them to approach music composition differently, while still writing songs that were uniquely 65days—it was just a new instrument that helped them break the boundaries of writing as a band.
So if sitting together in a studio and hammering out riffs isn't the solution, then perhaps getting some ideas from algorithms was. For 65daysofstatic, that process culminated in an experiment called Decomposition Theory, a series of algorithmically-driven live shows held between 2017 to 2018, with the band performing new music every night. And when the project concluded, it left them with vast amounts of materials they wanted to share and release—just not as a traditional album; there was simply too much of it. "We wanted to make a new album, but at the same time, we wanted that album—or what we considered to be a really good album form—[to be] a very short, tight, forty-five minutes of very focused, intentional music," says Wolinski.
.
00:10 / 00:58
That was how "A Year of Wreckage" was born: an assemblage of monthly EPs launched since May of last year, with the final one arriving in April of this year. They're the result of the group's experiments with a variety of sounds—from electronic glitch to moody ambient. Each release was centered around a specific theme, be it chaotic breakcore to atmospheric soundscapes. "Doing it monthly was a way of releasing a huge amount of music, but giving each release some breathing space. So it's not just like dumping it all at once," Wolinski explains.
One exception was the song "KMF." Originally written for replicr, the album they released last year, the band soon realized that it wasn't a good fit, and instead made it the lead track on Kazimir, the first of "A Year of Wreckage"'s monthly EPs. By weaving abrasive, glitchy electronics with the soaring sonic textures of post-rock, "KMF" felt more suitable for Kazimir's crackly musical loops than replicr's more cinematic and apocalyptic aesthetic.
"Sometimes [with] the algorithmic stuff—or at least, to our skill level—making this kind of music lacked the kind of focus or intentionality," Wolinski added. Given that the bulk of materials from "A Year of Wreckage" came from the live performances of Decomposition Theory, this poses a potential challenge: that these music, in its raw forms, may not be suitable for solo listening experiences. He understood the inherent differences between Decomposition Theory's generative soundscapes, which seamlessly blends repetitive beats and hypnotic visuals that audiences can dance to, versus the more focused output of an album. He pointed out the 7over8 EP as an example, saying that it was more about "capturing instances of the algorithms, recording, and then editing them, and changing them, and composing around them," until the songs were more cohesive.
For all its idiosyncrasies, "A Year of Wreckage" does play like a singular musical expression. The band had planned for the project to serve as a behind-the-scenes look into replicr, granting fans a rare glimpse into the makings of an album. "We made [replicr] to be a very cohesive collection of music, but there were songs that didn't really fit what we were going for, in quite the same way. Having these two outlets in parallel complemented each other. That was the overall goal of what we were trying to do."