ESSENTIAL RELEASES
This Week's Essential Releases: Death Metal, Improvised Jazz, Minyo Footwork and More
By Bandcamp Daily Staff · November 22, 2019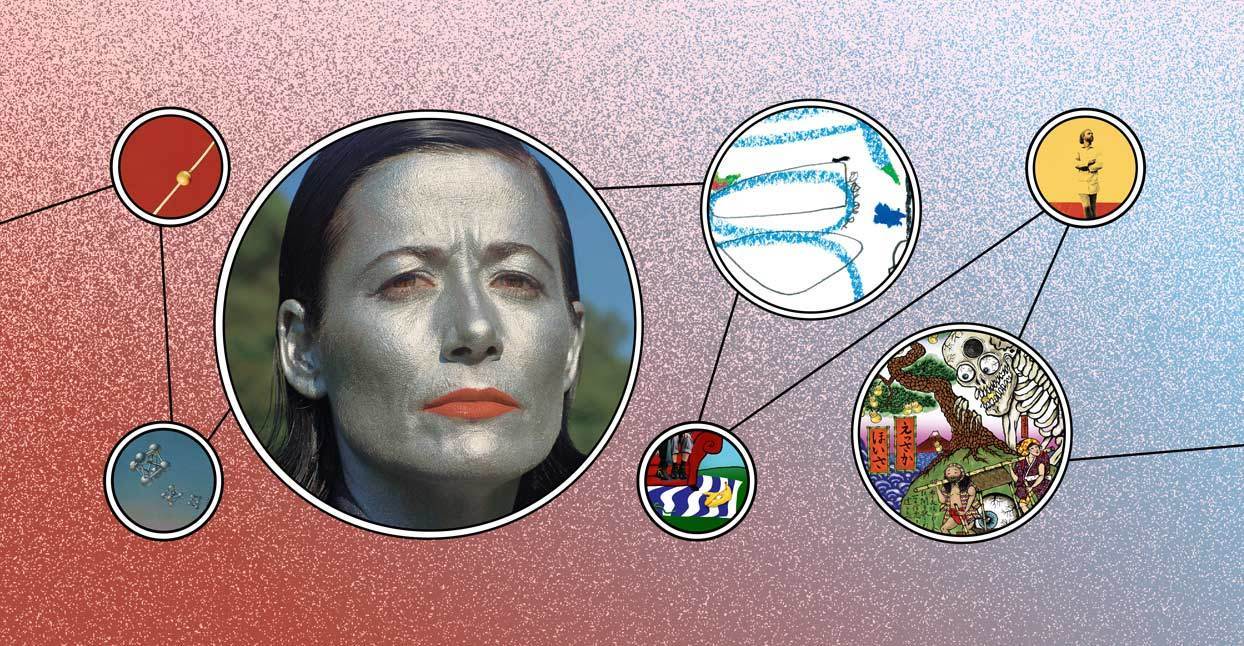 Welcome to Essential Releases, our weekly roundup of the best music on Bandcamp. Each week, we'll recommend crucial new albums that were released between last Friday and this Friday, plus pick an older LP from the stacks that you may have missed.
---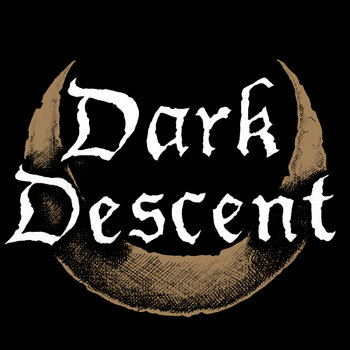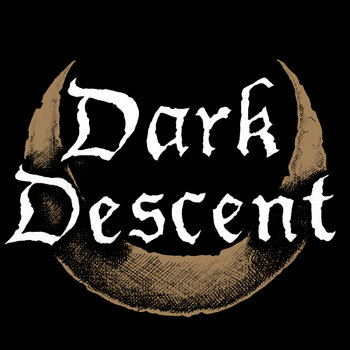 Merch for this release:
Vinyl LP, Cassette, Compact Disc (CD)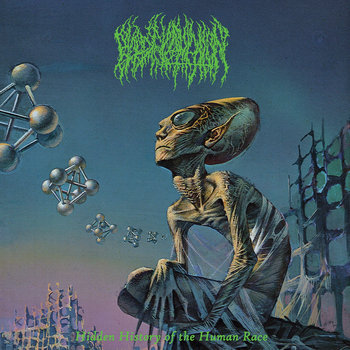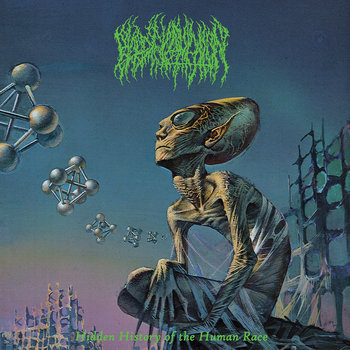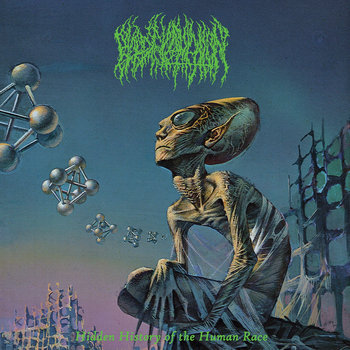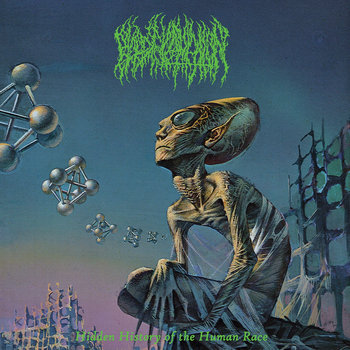 The most anticipated metal LP of fall 2019 has finally landed: Hidden History of the Human Race, the sci-fi inspired second full-length from Denver death-metal stargazers Blood Incantation, arrives today on Dark Descent Records. The band describe it as a "meditative inquiry on the mystery of nature of human consciousness," or in layman's terms, a kick-ass death-metal album about death, aliens, outer space, and death by aliens in outer space. Across four devastating songs, culminating with the 18-minute monster "Awakening From the Dream of Existence to the Multidimensional Nature of Our Reality (Mirror of the Soul)", the quartet rage from within death-metal's darkest, most defiled depths, firing off breakneck riffs and cacophonous back-beats with the cold discipline of a trigger-happy extraterrestrial assassin. Blood Incantation's aural assault deals the most direct damage at close range where hooks are concerned, but it's the sheer magnitude of the arrangements—the astral rumbles and ominous melodies on "Inner Paths (To Outer Space"), the molten swells separating pit-starters on "The Giza Power Plant"—that really pushes things over the event horizon. Readers of the Daily, I present to you death metal's next frontier.
---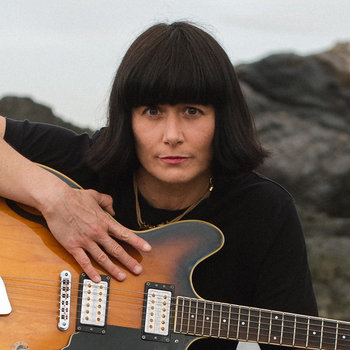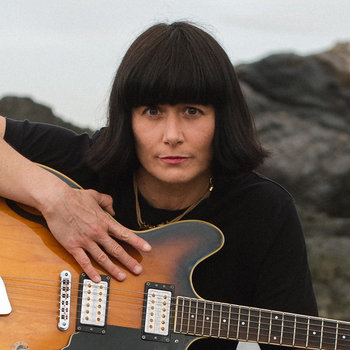 Merch for this release:
Vinyl, Vinyl LP, Compact Disc (CD), T-Shirt/Apparel
Lidia Damunt is a music lifer. When she was 19, she and her sister formed the band Hello Cuca, releasing their first single and embarking on a career that combined traditional Spanish music with genres like surf and rockabilly. On her first solo album, En La Isla De Las Bufandas, released in 2008, she began to stray from that path, moving to the acoustic guitar and writing big, strummy songs that were more indebted to folk music than rock & roll. That pattern mostly held through 2016's Telepatia, but on the just-released Nacer en Marte, Damunt begins branching out, incorporating the rippling rhythms of electronic folklore. The transition works beautifully: Nacer en Marte is a rich, sumptuous record, full of lively songs that allow Damunt to use her agile voice in new ways. Witness "Felicidad," a bright number with a pinwheeling chorus on which Damunt joyfully bounces her warm alto over taut guitar strums. "Bella y Bestia" is a slow, ghostly folk number, its haunting mood set by distant, weeping notes from a lap steel. And "Tu Presencia" is Damunt at her stormiest, its chorus flooded with toothy guitars that gnash at the song's outer edges. Each song is a surprise—from the foamy beachside feel of "Tu Me Das" to the ruacous, flamenco-esque "Sin Aliento." Lidia Damunt may be a music lifer, but from the sound of Nacer en Marte, there's still plenty of that life left to go.
---
For rapper, singer and poet Imbi the Girl, poetry is the connective tissue for their music. They count poets Sarah Kay and Allen Ginsberg as influences and it's also notable that two of the rappers they admire-Chance the Rapper and Noname—both are veterans of youth poetry programs. This love of playful and short, economic lines that say a lot with a little shines through on the six tracks on their second album, back then. "Will I be comfortable to explore," they ask over a simple drum-snare inflected soulful beat on the album's straightforward opener "i used to". The album's second cut, "young thoughts" is an interlude of poetic stream of consciousness. "Love I am and love I make—always leaving a trail of it wherever I go," they say over a melody that resembles a soft lullaby. The album's lyrics run the gamut of straightforward to magical realist metaphors. back then plays like a writer's notebook in the best of ways—disjointed thoughts and lines come together to form a snapshot of Imbi the Girl's preoccupations at the time of recording. back then is self-affirming note that listeners have been granted permission to read.
---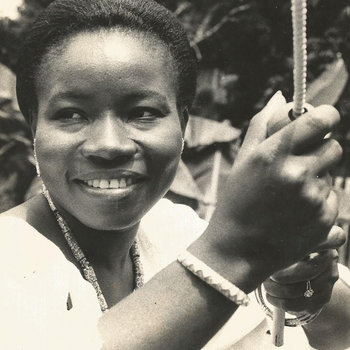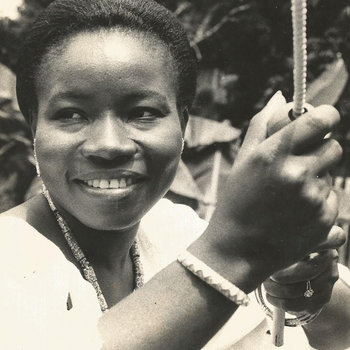 Merch for this release:
Vinyl LP, Compact Disc (CD)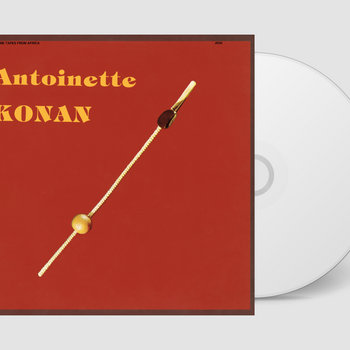 Singer and percussionist Antoinette Konan's self-produced 1986 album, seeing reissue through Awesome Tapes from Africa, is a tiny treasure. (Konan, from the Ivory Coast, has an established legacy in her country, having been knighted (and later made an officer of) the  Ivorian Order of Merit for her advocacy on behalf of female musicians and preservation of the Baoulé people's folk traditions. She's a master of the ahoko, a stick-and-shell percussion instrument, and a pop innovator.) Much has been written about the fusion of folk styles from around the world with modern production, but Konan's sound is particularly spritely. Sure, Antoinette Konan absolutely sounds like it's from the mid '80s in terms of its drum machine patterns and synth styles, but it's clear that Konan was looking, at the time, less to capture the zeitgeist than to push it forward. She sings in Baoulé, and her voice has a real clear lightness and sweetness to it, particularly on celebratory songs like the closer "Yalé;" tracks like opener "Kokoloko Tani" and "Abidjan Adja" sparkle with polyrhythmic texture, making these centuries-old folk songs sound utterly natural in pop-soul form. Listening to this release in retrospect really highlights how ahead of her time she's always been.
---
Merch for this release:
2 x Vinyl LP, Compact Disc (CD)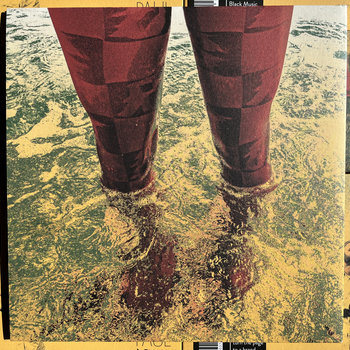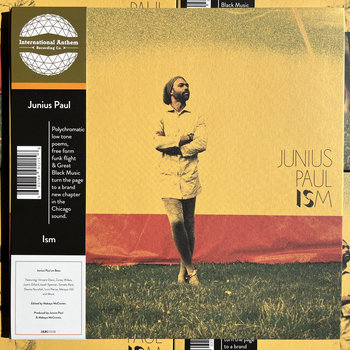 Junius Paul's collaborators have a tough time describing him; they say he just is—an intuitive bassist, a benevolent bandleader, and a student of jazz, psychedelic rock, and soul. He unites these genres on Ism, his debut album, mixing traditional and progressive sounds with masterful effect. He also blends creative community; with names like Makaya McCraven, Vincent Davis, Tomeka Reid and Justin Dillard in the liner notes, Ism is a loving ode to Chicago's underground jazz scene and to the famed Velvet Lounge where many of them met. It's "a special place," Paul told me recently. "A lot of my very good friends and a lot of people who are on the album come from that." In turn, certain parts of the record are open-ended, just like the Sunday night jam sessions that Paul used to attend. "Spocky Chainsey Has Re-Emerged" is an almost 20-minute marathon, and the two-part "Paris" skews more towards hip-hop than jazz. Songs "You Are Free To Choose" and "The One Who Endures" unfold hectically—the drums, bass and electric keys feel like they're tumbling over each other—and "Ma and Dad" is a dark, classical track helping bring the LP to a reflective close. Ism is a strong opening statement for Paul and one of the very best jazz albums of 2019.
---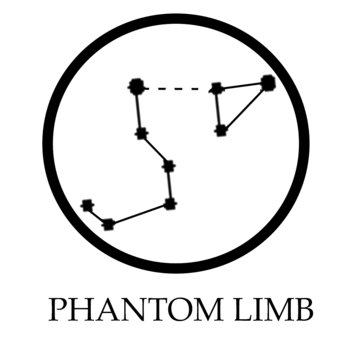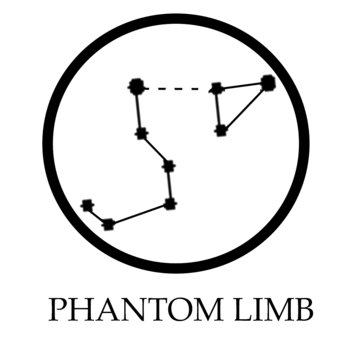 Merch for this release:
Vinyl LP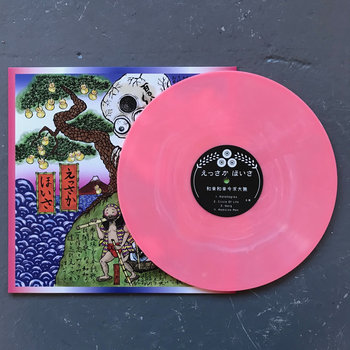 Globalism is one of modern music's touchiest subjects: it's a common aggravating factor in cases of tone-deaf cultural appropriation, and constitutes what many fans and musicians regard as an existential threat to our traditional definitions of scenes and subgeneres. When the source material is respectfully handled, however, these crossovers can challenge our expectations and expand our minds as listeners — and that's a very good thing. The new album from WaqWaq Kingdom, the German-Japanese duo of Shigeru Ishihara (DJ Scotch Egg / Seefeel) and Kiki Hitomi (King Midas Sound), falls into the latter category. An insane, unprecedented mash-up of Minyo, a centuries-old form of Japanese folk music; old-school Chicago footwork, Jamaican dancehall, British dubstep, 8-bit break core, Berlin techno— Essaka Hoisa is literally all over the map. Ishihara and Hitomi's oddball revelry, while complex, doesn't sound over-engineered, or even rehearsed; if anything, the jubilant streams-of-consciousness powering "Itadakimasu" and "3rd Eye" make this one of the most punk-as-fuck electronic LPs of 2019. There's nothing that sounds even remotely close to this LP, and we've got globalism to thank — imagine that!
---
Back Catalog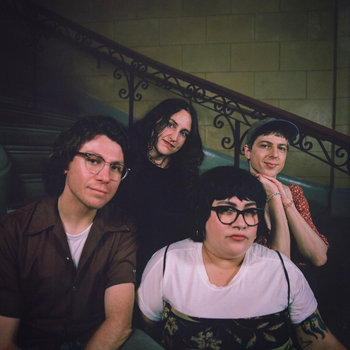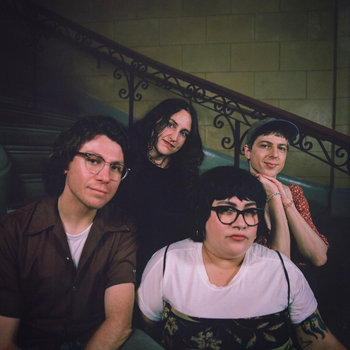 Merch for this release:
Vinyl LP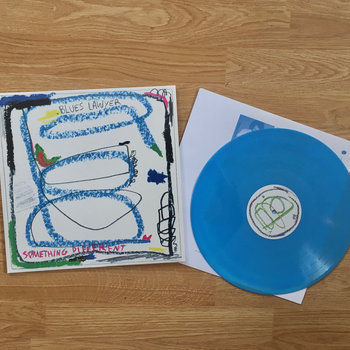 An Oakland group with songs so compact they could fit in the palm of your hand, Blues Lawyer economically navigate the tricky terrain of transition on second LP, Something Different. Though the players might have "serious" full-time gigs—the band features members of The World, Dick Stusso, and Preening—there's something light and freeing about the music they make together as Blues Lawyer. The brief but punchy Something Different plants itself at the intersection of dry post-punk and buoyant indie pop (minus the shambling guitars because we're all business here) with songs exploring the incomprehensible period between worlds, relationships, and ages ("It's hard being 31," goes the tune about how no one wants you but the creditors after your money/soul.) This is rocky emotional territory often over-romanticized, but Blues Lawyer avoid platitudes in favor of short songs and sensible sentiments relatable to anyone who's ever felt out of place in their own life. There's a mildly blown out quality to the recordings as if the band just couldn't keep the levels out of the red zone—but isn't that how life is sometimes? When things get a little too much to bear just sink into those lovely boy-girl vocals, with special credit going to drummer Elyse Shrock, whose sweet trills (and the first voice you hear on the record) are like the sun behind the clouds. This band might not be living their best life, but they would probably be your best friends.