ESSENTIAL RELEASES
This Week's Essential Releases: Detroit House, Black Metal, Britpop and More
By Bandcamp Daily Staff · May 22, 2020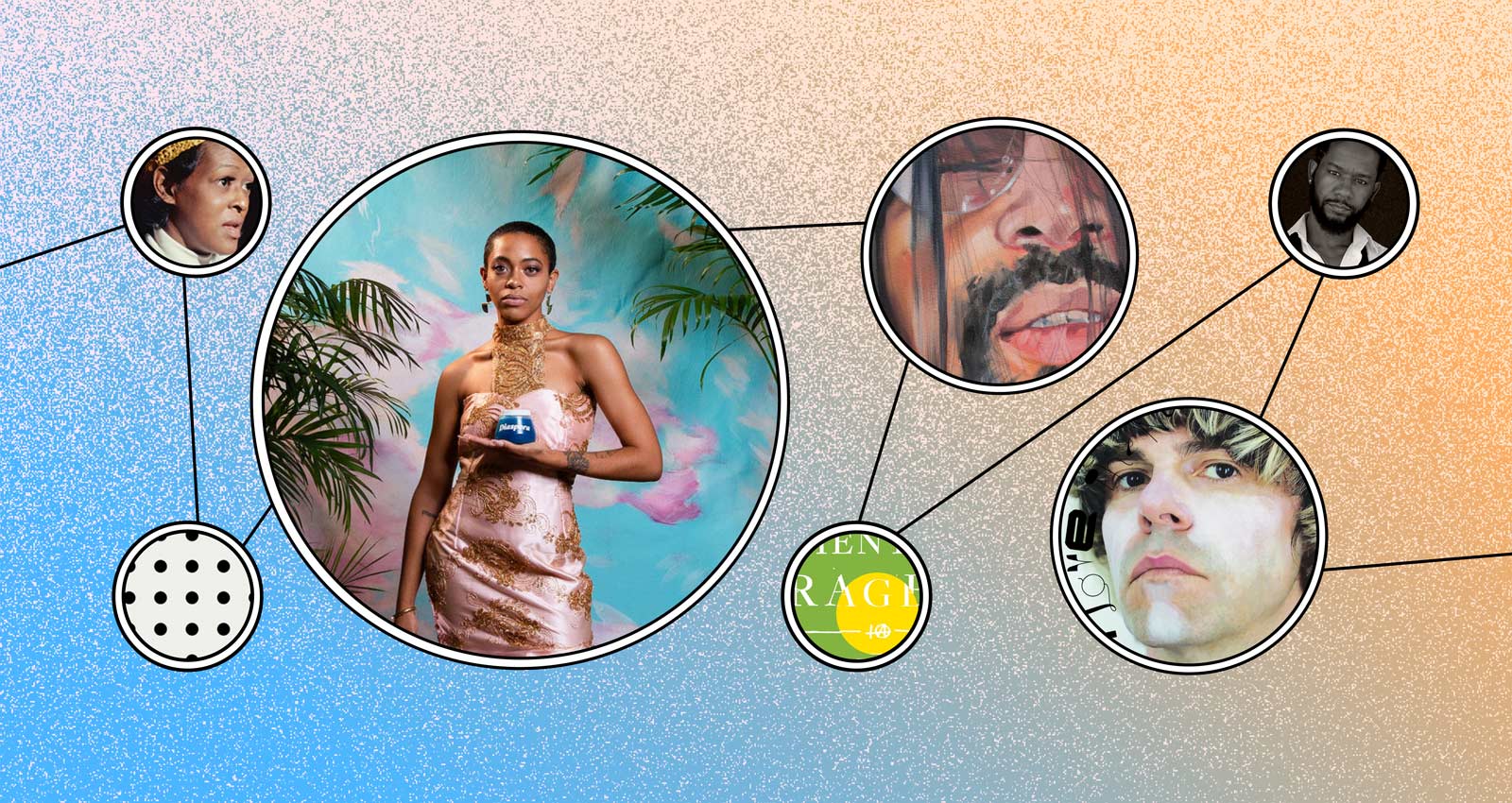 Welcome to Essential Releases, our weekly roundup of the best music on Bandcamp. Typically, we recommend crucial new albums that were released between last Friday and this Friday, along with an older LP from the stacks that you may have missed. However, with the Covid-19 pandemic threatening the livelihood of artists around the world, we've decided to make this column a little different for the time being, and instead spotlight the records that are getting us through our time in self-quarantine, regardless of when they were released.
A Pregnant Light
I and I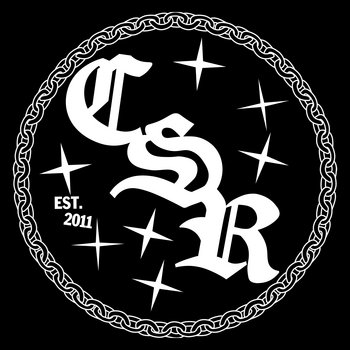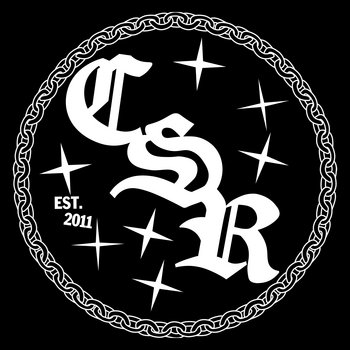 Merch for this release:
Cassette
It's been fascinating to follow the voluminous output of Damian Master, driving force behind the one-man black metal band A Pregnant Light, over the last 10 years or so. For one thing, the vast field of one-person black metal bands isn't exactly known for experimentation. It's usually just: Turn the treble way up, turn the bass way down, press record and sound demonic. And while early works like Domination Harmony and Death My Hanging Doorway mostly followed that pattern, Master got restless quickly; he started spinning out new aliases like Deathless Maranatha and Purple Light as a way to venture into new musical terrain. Eventually, he began expanding the sound of A Pregnant Light itself, folding shoegaze and post-rock into his angrily quaking songs. But even by that metric I and I, which was released last month, feels like a new peak. Like many of Master's records, its six songs are designed to be listened to in one sitting. Over the course of its half-hour runtime, Master's stylistic curiosity begins paying dividends: there's a new sense of melody and structure to songs like "Part II: The Purple Heart," with Master building in little lifts and surges, allowing the guitar lines to plane yearningly upward. "Part III: This, The Third" is a three-minute instrumental centered on the warm strum of an acoustic guitar, and "Part VI: I'll See You Tonight" is practically anthemic, its final minute powered by the kind of big crescendo and triumphant peals of guitar that define the best rock roof-raisers. But it's more than just the way the songs sound—it feels like Master is reaching for something here, pushing defiantly forward in the search of something like transcendence. The whole album feels like it's heaving against the restraints until they come flying off. It is a powerful, inspiring listen.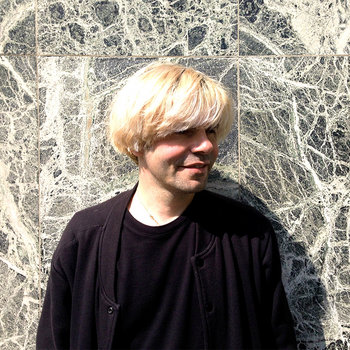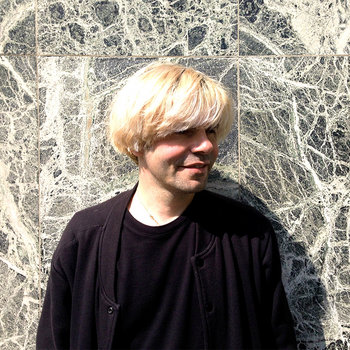 Merch for this release:
Vinyl LP, Compact Disc (CD)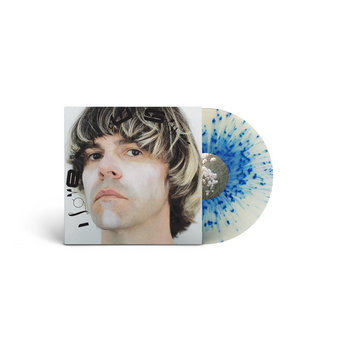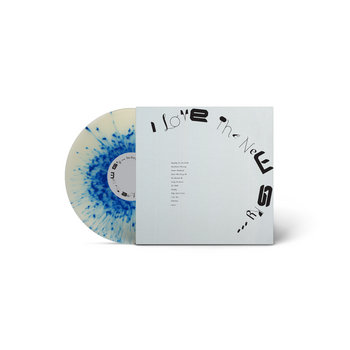 Do you ever find yourself searching for the worm in the apple in everything? I do. So it's nice now and then to be reminded that some things really are what they say on the cover. The happy sixth solo record from Tim Burgess, I Love The New Sky, is one of those things—a record as expansive in scope and generous in spirit as the title suggests. Dedicated music fan Burgess' pure love of the art shines through on every track, not least of all because so many musical ideas are being explored with a jovial kitchen-sink approach to genre. From the funky to the proggy to the psychedelic to the baroque (with obligatory harpsichord), every pinwheeling strain of pop is is refracted through a pair of rose-colored glasses in Burgess' songs. Okay, it's not the most adventurous music you'll hear in 2020, but neither is it the most nostalgic as there's nothing backwards looking about the sunny outlook here, which feels like a very meaningful choice in a time of abject gloom. I Love The New Sky is a real working horse of a record in that it's working very hard to make you smile without an ounce of cynicism. So why not? Music can still be good.
Joy Postell's Diaspora is as much a love letter to Black culture as it is to Postell's hometown of Baltimore. Postell riffs off of classic 1970s-era natural hair care ads for Diaspora's introduction track. "Know your roots with Diaspora," she sings and that sentiment sets the tone for the rest of the album. The layered vocals of "North Star" give it a gospel-affect and the mellow electric guitar strings of both "Signs," and "Seattle" harken back to old-school funk and soul. The penultimate track, "No Sunshine," features a freestyle from two young boys that reference the Baltimore police department's killing of Freddie Gray. The album clocks in at just under 25 minutes but it doesn't feel rushed. It plays like a call to action and it's one I'll be returning to again and again.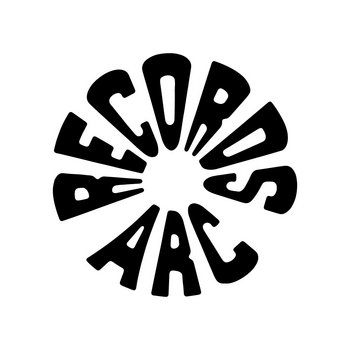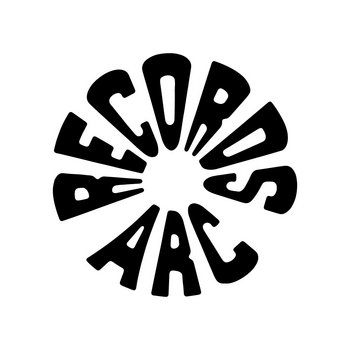 Merch for this release:
Compact Disc (CD), Vinyl LP
By the time Shirley Scott released One For Me on Strata-East Records in 1975, the jazz organist had already released a whopping 38 albums on labels like Prestige, Impulse! and Atlantic. Through these records, and on others as a sidewoman to tenor saxophonist Stanley Turrentine, Scott became known as "Queen of the Organ," and was praised for having a soulfully melodic sound. But by the dawn of the '70s, Scott wanted full creative control of her work. It's been said that she was often told what to play, how to dress, and what to say publicly. Harnessing these restraints, One For Me was her first step toward regaining power. "All of the music recorded in this album is both personal and very purposeful to me," Scott wrote on the original album jacket, "because it is the first step toward honesty about what and how I want to play. Running five tracks and 42 minutes, One For Me is full of extended grooves, blending bossa nova ("What Makes Harold Sing?"), soul ("Keep On Moving On") and bebop ("Do You Know A Good Thing When You See One?") with great ease and dexterity. One For Me is a landmark album in Scott's discography, the point where she stopped caring about outside perception and started doing her own thing.
Merch for this release:
Compact Disc (CD), Vinyl LP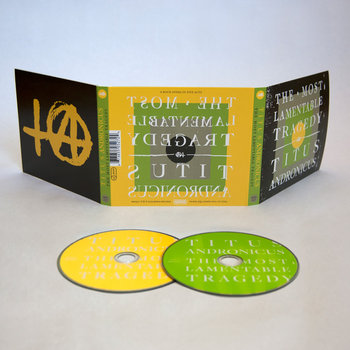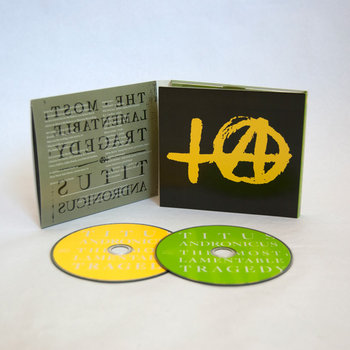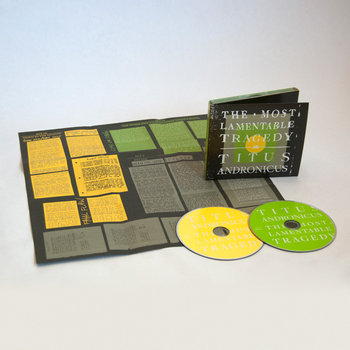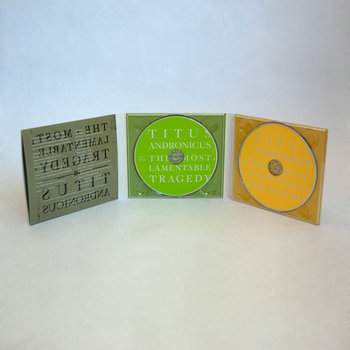 Crushing as it's been to witness the City that Never Sleeps falling into a once-in-a-lifetime nightmare (one which, fortunately, has been abating somewhat over the past few weeks), I'm dreading its re-awakening even more. After all, crisis has laid bare everything we New Yorkers take for granted about this place: the abundant restaurants, bars, and shops; the unstoppable subway (G train excluded), pride parades, beach days, spending hours with friends chatting on one's stoop of choice, and so on—what'll be here when all's said and done is anyone's guess;. In the meantime, I've been tending to my homesickness (if you can call it that) with Titus Andronicus' The Most Lamentable Tragedy: my favorite album of 2015, a time capsule of the New York I've fallen in love with over the past ten years. This pub-rock opera follows a bipolar protagonist on a dimed-out, gutter-rat romp in the city in search of drunken sex, cheap drugs, true love, and perhaps a little sanity. Taking his cues from anthemic storytellers like Bruce Springsteen, as well as iconic punk bands like Crass and the Stranglers, main man Patrick Stickles galvanizes NYC's eccentric, live-wire energy into a colorful panorama packed full of riffs, wit, grit, and personality—just like the city at the heart of it.
Artist Submission
With most great albums, full meaning is only apparent at some distance from the original release. Ben Williams' vocal debut, I Am A Man, is a richly textured sonic experiment in freedom that deserves repeated listening, especially in this moment of global lockdown. The album draws from traditions and collisions within both jazz and modern funk (think Prince, Meshell Ndegeocello, D'angelo and Badu), helped by a meticulous ear for detail and a Soulquarian-meets-now assist from co-producer Brian Bender. Initially inspired by Ava Duvernay's documentary film "13th," I Am A Man is a searing yet hopeful meditation about identity politics, social justice and what America means to the Black Lives Matter generation.