ESSENTIAL RELEASES
This Week's Essential Releases: Cosmic Dub, Avant-Folk, Grunge, and More
By Bandcamp Daily Staff · February 21, 2020
Welcome to Essential Releases, our weekly roundup of the best music on Bandcamp. Each week, we'll recommend crucial new albums that were released between last Friday and this Friday, plus pick an older LP from the stacks that you may have missed.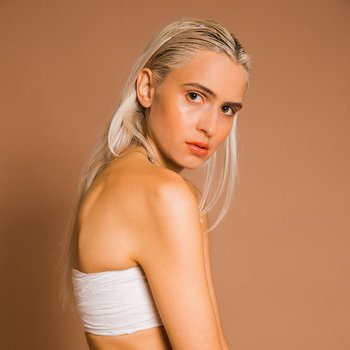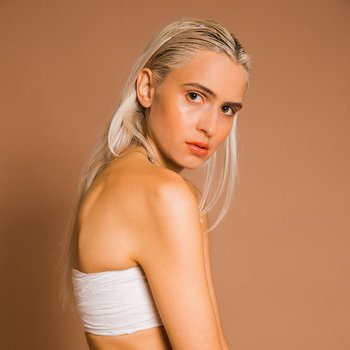 Merch for this release:
Vinyl LP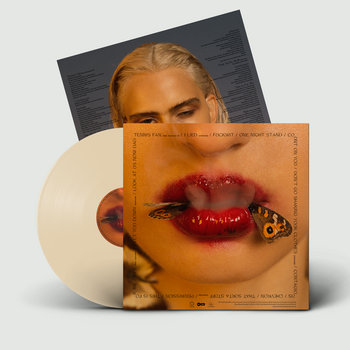 Banoffee, aka Martha Brown, makes the kind of forward-thinking pop that's very much in vogue. With strong aesthetics and an ear for incredibly catchy hooks, there's no reason she couldn't occupy the same mainstream lane as Billie Eilish. But it's clear that Brown's got an independent streak—first of all, she's the primary writer and producer on everything she does, and she's chosen to put out her debut, Look At Us Now Dad, on Cascine rather than aiming for the majors. (Much of the record is about Brown's personal struggles and the history of her family, including the legacy of intergenerational trauma and her Parsi-Indian ancestry.) The level of detail on Look At Us Now Dad is stunning; there are worlds within worlds in Brown's work, and she has a masterful grasp of space. Take the end of "Fuckwit," as the beat drops out and the track fades, Brown's lovely vocals smear out like sidewalk chalk and horror-film whispers bubble up. On the triumphant "Count on You," which exults "We are safe and we are free / No-one touching our bodies," Brown expertly plays with texture; over a stomp-clap cheerleader beat, slashes of electric guitar in the chorus are processed razor-sharp, wood-percussive synth highlights providing a natural timbre to balance it out. Anyone who's ever worked their ass off for poverty wages will appreciate the tender "Chevron." Fans of smart pop: look sharp.
Merch for this release:
2 x Vinyl LP
By the early 1970's, jazz musicians had all but abandoned the genre's traditional sounds. Funk and rock ruled mainstream music, and everyone from Miles Davis to Herbie Hancock broadened their art to pull in wider groups of listeners. The Contemporary Jazz Quintet was no exception; on 1973's Location, the band proved they studied the Book of Miles, tapping into the dark dissonance of In A Silent Way and Bitches Brew. On the never-before-released The Black Hole, the CJQ leaned further into their funk-jazz hybrid, unpacking a furious live set of hushed grooves and volcanic arrangements that—when paired with its muddy mix and distorted sound—gives the album a certain charm, like an old cassette tape with a frayed ribbon catching dust in the attic. The concluding track is the high-water mark here: a collage of trumpet wails, rumbling percussion, and guitar chords unfurl at once, leading to a jumbled mass of noise masquerading as free jazz. If Location displayed the CJQ as one of jazz music's most intriguing acts, The Black Hole cements it.
On Forever Is A Pretty Long Time, the Canadian producer Elaquent turns a familiar modern-day pop trope upside down: instead of a single vocalist working with a bevy of different producers to create an album, Elaquent enlists an impressive roster of rappers to lay rhymes over his productions. The album works because Elaquent has chosen vocalists who pair well with his chosen approach to beatmaking: heavy on neo-soul grooves, hard-knocking beats, and an overall feel that's as relaxed and golden as a fall sunset. The rappers with deeper registers settle comfortably into the spaces between the beats: Chester Watson's grainy baritone sluices its way neatly through the low-lit "Airwalk," and Guilty Simpson's barrel-chested delivery—heavy on braggadocio—adds a necessary toughness to the loungey twinkle of "Thread Count." And "One Week," featuring vocalist A L L I E, pulls Elaquent into a different sphere entirely, putting his dusky beats in service of a gliding R&B vocal melody. It would be easy to mistake the album's relaxed mood for a shared sense of low stakes, but a close listen reveals not half-heartedness, but ease, joy, and comfort.
File Spinning Coin's roughshod indie pop under "music Stephen Pastel likes," cuz he does: Hyacinth is the Glasgow group's second album on the Pastels frontman's Domino Records imprint Geographic Music. If those words mean something to you then carry on about your day. If not, what you'll find here is a quite textural take on textbook Scottish melodic pop, breathless and jangly up top with tremulously droopy vocals and some growly rock aggressiveness in the guitars, though nothing's ever quite a punch in the gut (well, maybe a friendly one.) Of course, the songs are always the thing with this Teenage Fanclub-style go-for-broke with arena-sized-hooks approach, and Spinning Coin excel at finding joyfully unexpected twists in nearly every track—which is good, because Hyacinth is kind of long. At 13 songs in a genre that tends to happily melt into a mellifluous muddle, you'd have every right to get a little nervous, but stick with the record until closing tune "Thing Of The Past" to hear the group reach for the stars with the liquidy harmonies wrapped around perfect pop hooks that are the reason we're still in love with this shit after all these years.
Denison Witmer's gentle, understated 1997 debut Safe Away paired fluttering acoustic guitars to plainspoken lyrics for an album that often felt like a confessional late-night phone call from a dear old friend. In the intervening years, his instrumental palette expanded, incorporating elements of both roots rock (Philadelphia Songs) and toothy indie (The River Bends). His latest, under the name Uncle Denny, is something of a return to his roots: musically, its 20 songs consist of nothing other than Witmer's soft, reedy voice and hushed acoustic guitar. Lyrically, though, is a different matter: the album is the result of a challenge Witmer set for himself to write a song every day during the month of January—a concept that resulted in stream-of-conscious, automatic-writing style lyrics that are striking in their immediacy and unvarnished honesty. The nine-minute stunner "Jury Duty/Keith Killed His Family" is like nothing else in Witmer's catalog; it opens as a tale of Witmer being called in for civil service, then gradually gives way to a true story from Witmer's youth that is as sad as it is brutal and chilling. Witmer may have thought of January 2020 as little more than a songwriting exercise, but the results are remarkable enough to hope it won't be his last.
Back Catalog
If heavy music was a high-school cafeteria, Big Bite would be the floaters, affixed to none but respected by all, as both peers and tour-mates. The Seattle four-piece play too nimbly to qualify as grunge, but their fuzzy riffs puts them well outside post-punk territory; they're rowdier than your average shoegaze band, and yet a little too stoned and reverb-soaked to stoke a proper circle pit. But who needs a clique when you can command a broader crowd from the margins? Big Bite's second full-length, last November's Trinity, represents an FM-friendly actualization of this elusive goal, with ragers built around sludgy, swooping guitars and drawled vocals spread thick as molasses (think Evan Dando covering Kurt Vile). To that end, Jack Shirley's warm production (previously heard on albums by Deafheaven, Fury) flips the cramped feel of face-melters like "The River" and "Pure Bliss" into a bonafide creature comfort—grunge at its most inviting. Humble and hefty, tuneful and twisted, Trinity is the sound of a self-assured band without borders, and we could always use more of those.