ESSENTIAL RELEASES
This Week's Essential Releases: Industrial Noise, Christmas Music, Noise Rock and More
By Bandcamp Daily Staff · April 24, 2020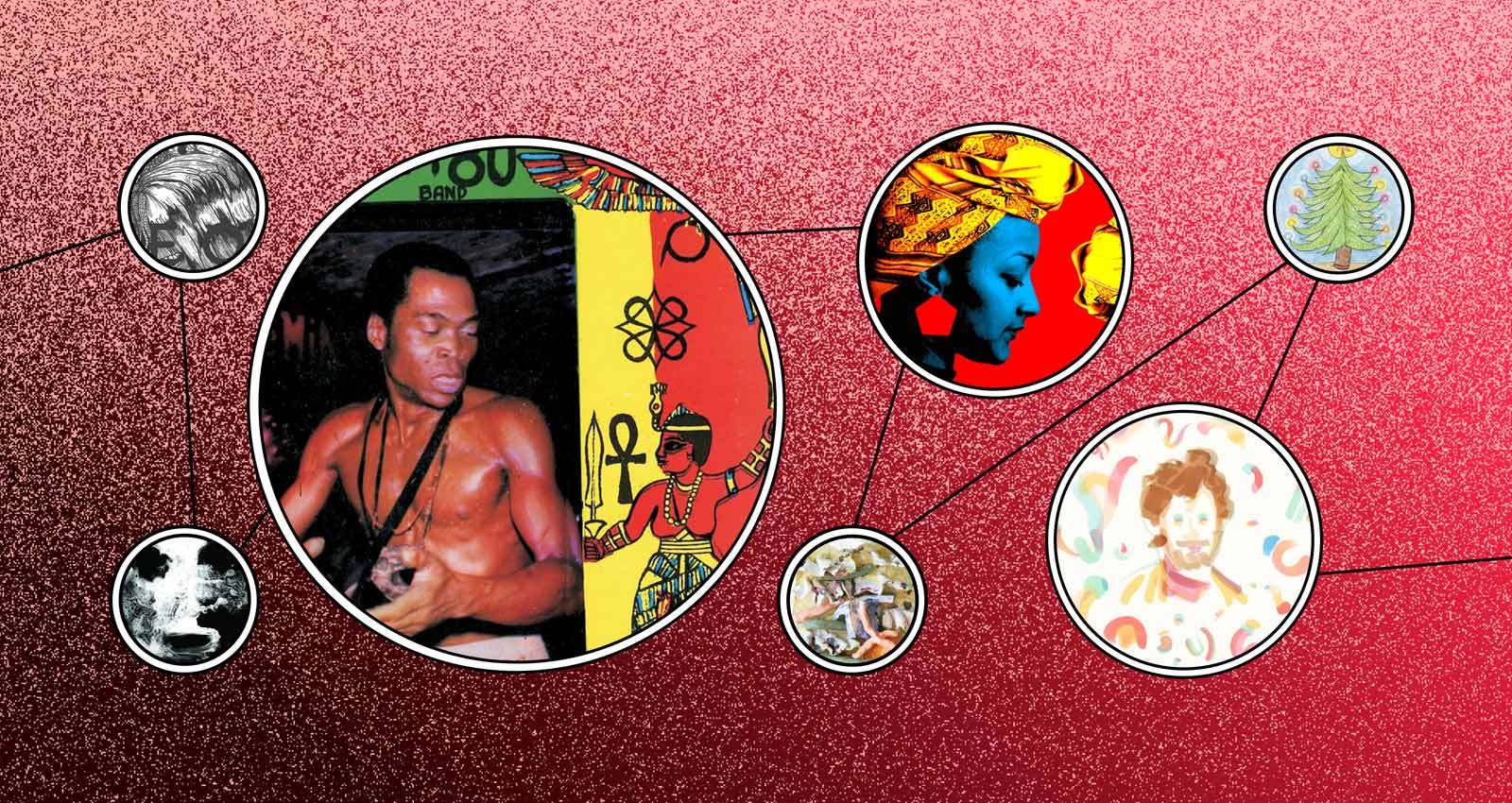 Welcome to Essential Releases, our weekly roundup of the best music on Bandcamp. Typically, we recommend crucial new albums that were released between last Friday and this Friday, along with an older LP from the stacks that you may have missed. However, with the Covid-19 pandemic threatening the livelihood of artists around the world, we've decided to make this column a little different for the time being, and instead spotlight the records that are getting us through our time in self-quarantine, regardless of when they were released.
Merch for this release:
Compact Disc (CD)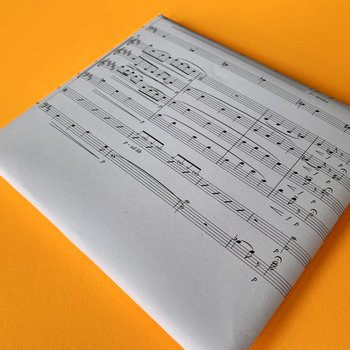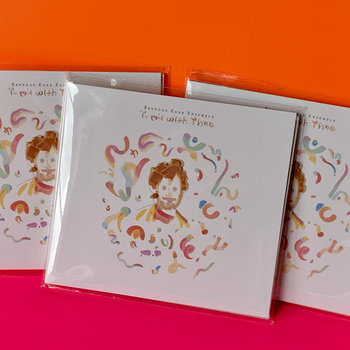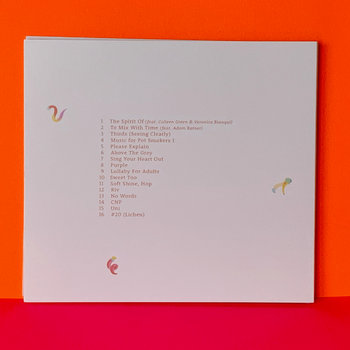 There's something deeply, empathetically human about Brendan Eder Ensemble's elegant full-length To Mix With Time, a record that could loosely be categorized as contemporary classical, although the deftly composed and meticulously arranged tracks here (which include a rather dreamy Aphex Twin cover) have an aggressive quality and modernized sensibility rooted in rock and the more experimental edges of pop. In a musical landscape suffused with synthesized sounds, Eder's essemble of instruments stands out for being entirely analog—flute, bassoon, alto sax, and clarinet are balanced by the more band-like elements of electric bass, guitar, and drums. Though the record is entirely instrumental, guest vocalists Colleen Green (yes, that Colleen Green) and Veronica Bianqui become a heavenly choir backing up the ensemble on opening song "The Spirit of," a hypnotic yet playful track that sets the tone for what's to follow.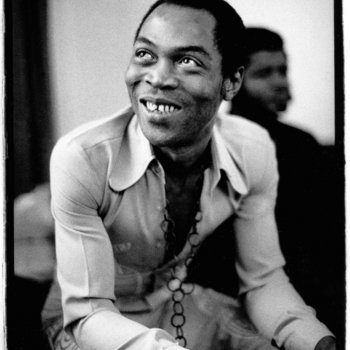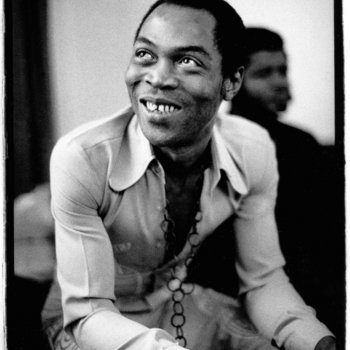 By 1983, Fela Kuti had spent the previous decade as the undisputed king of West African music. He was the foremost purveyor of Afrobeat, a mesmerizing blend of polyrhythmic funk, jazz, and highlife, and—through call-and-response vocals—he would call out corruption in the Nigerian government. That landed him in hot water: In 1977, after years of antagonizing, armed soldiers raided his compound and burned it to the ground. Fela pressed on; his resilience made him a hero to a nation. Perambulator has long been a lost album in Fela's vast discography. First released in 1983 on Lagos International, it's largely flown under the radar when compared with bigger Fela albums like Expensive Shit and Shakara. Yet Perambulator is no less powerful. On the title track, he stands up for the working class. "My father, your father, African fathers must start to work at the age of 20," Fela declares. "Comfort, success, riches are all his targets / Coming back home, every Monday, smaller salary." Like many of his other tracks, Fela speaks the lyric as the band plays an upbeat groove made for dancing. "Frustration" is a jazz-centered instrumental that goes more than 13 minutes, a perfect comedown from the title track's frenetic energy. Perambulator is a must-have for Fela enthusiasts and a way in for casual fans looking to dig into his archive.
Merch for this release:
Compact Disc (CD), Vinyl LP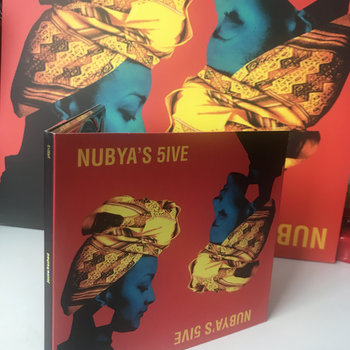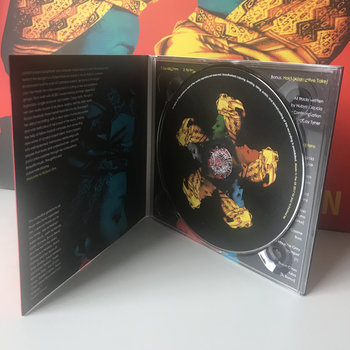 Nubya Garcia is an integral part of London's jazz scene. The saxophonist is a member of the Nérija septet and has collaborated with Makaya Craven, Joe Armon-Jones, and Theon Cross. Her debut EP, Nubya 5ive, is a glorious introduction to her sound and traverses jazz and soul, and hip-hop influences. Nubya 5ive is also a collaborative endeavor and features Cross, Armon-Jones, Daniel Casimir, Femi Koleoso, Sheila Maurice-Grey. Opener, "Lost Kingdoms," is lively and dulcet. The drum heavy "Hold" (which features Cross on tuba and Koloeso on drums) remains steady until the half-way point where it breaks out into ecstatic scattering of drums, saxophone and tuba. "Red Sun" is a fast moving melody with blaring horns. Nubya 5ive is short but expansive and a good example of Garcia's collaborative spirit.
Melkbelly
PITH
Merch for this release:
Vinyl LP, Compact Disc (CD)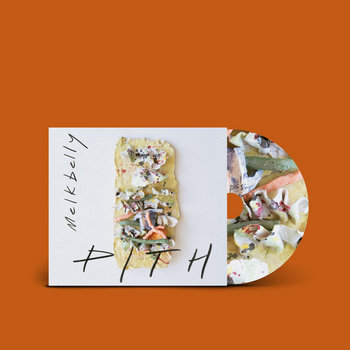 Nobody would ever accuse metal-ish post-punk band Melkbelly of making "pretty" music, but the Chicago quartet come close to that descriptor more than once on their intricate and thoughtful third full-length, PITH. The band has excelled in the past at teasing sing-songy melodies out of guitars noisily geared for maximum crunch and dissonance, threaded around hard-charging riffs more indebted to harder strains of guitar rock than indie, however PITH shows off a nimbler approach to the band's predilection for knottiness. A softer side of Melkbelly is apparent straightaway on lead-off track "THC," which balances Miranda Winters's sweet vocals with quietly encroaching blasts of noise. All of PITH feels suffused in a similar mix of warmth overlaying barely contained sonic explosions and ever-shifting tempos, deepening the band's sound from something based on pure riffage to an interlocking puzzle worth considering at length.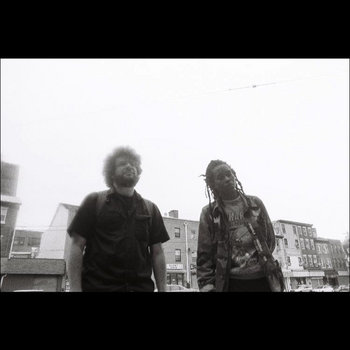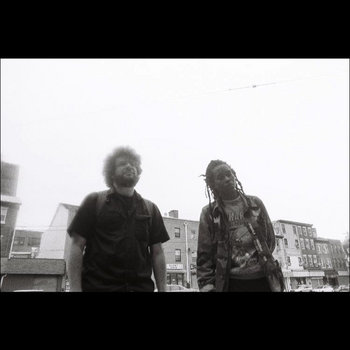 Merch for this release:
Vinyl LP, Cassette
"It's working!" exclaims Camae Ayewa, aka Moor Mother, on "Working," which arrives halfway through her new collaboration with producer Mental Jewelry, True Opera, which dropped with almost no warning on Monday. "All the crying and fucking and cheating and stealing and killing is working!" Her voice is urgent over burbling bass from the Bob Weston School of Hard Knocks, a layer of crackling guitar feedback and steady, hefty drumming. Their last collaboration, Crime Waves, was haunting rap with an industrial-noise harshness and creepiness to it, but this is pure punk, harking back to the duo's shared and deep roots in the Philadelphia punk scene. It is, as Ayewa's work always is, political, prescient, and poetic; through True Opera's runtime, I often found myself thinking of The Ex, an incredibly inventive and politically right-on group who have never been afraid to reach for the more experimental fringes, and who also clearly love free jazz as much as they love punk. (See "No Hope," which turns from its avant-garde, abstracted beginnings to its brisk and cathartic second half on a dime.) This is right-now music, confrontational and brash, personal and affecting, achieving something more true than mere polemics could get to.
Merch for this release:
Vinyl Box Set, Compact Disc (CD)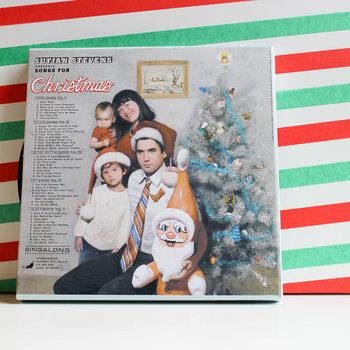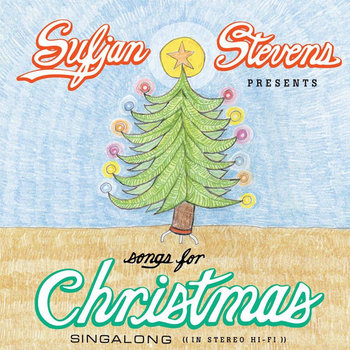 What the hell is my Eastern-Orthodox ass doing, listening to a 42-track Christmas album on loop just days after Easter? Clinging to hope and joy, that's what—and sipping hot cocoa. Granted, Songs for Christmas is no Hallmark movie, although it's become a holiday tradition in many households, mine included. Despite representing a cheerful outlier in Sufjan Stevens's melancholic catalogue, its character studies can devastate at times, illuminating all the bullshit we suppress in the name of holiday cheer—the pageantry within the pageantry—on tracks like "Did I Make You Cry on Christmas Day? (Well, You Deserved It!") and "That Was the Worst Christmas Ever!" These lyrical pivots towards skepticism, angelically-sung by Stevens as always, are offset by the beautiful, stripped-down arrangements: delicate garlands of mandolins, bells, and acoustic guitar which emanate with the coziness synonymous with Christmas music, without falling prey to cliches. Like so many others, I have no clue when I'll be able to see my family again; given how many experts are calling for extended social distancing well into the winter, there's a very real possibility that I'll be spending the holidays alone. You'd think, then, that listening to these songs would make the homesickness worse, but quite the contrary: our most beloved holiday albums double as our most reliable memory banks, and memories outlast everything, pandemics included.
Artist Submission
Merch for this release:
Compact Disc (CD), 2 x Vinyl LP, Vinyl LP, Cassette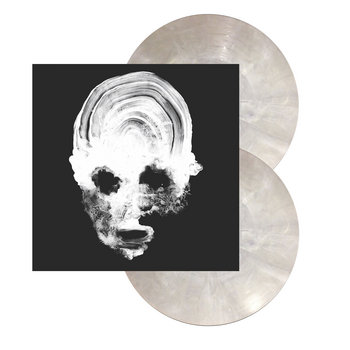 If, instead of words, an album played every time I opened my mouth, it would be this one, six days a week. It's rare that I hear music and automatically feel connected to it. This is an exception. There's an unmatched magnitude of power to these songs. Every song is sensational—but without causing a sensory overload—and they all create this dark, numb, comforting space for you to lie in, if you let them. With You Won't Get What You Want, Daughters created an interactive piece of art that slowly draws out your emotions, and then leaves you alone with yourself. It gives you groundbreaking moments of disorder. You can spend your whole life chasing anything, escaping anything, or you can stay right where you are. Either way, you'll feel just as chaotic. For the time being, stay right where you are: "This world is opening up."