ESSENTIAL RELEASES
Essential Releases: Introspective Pop, Alternative Soul, Houston Funk, and More
By Bandcamp Daily Staff · September 18, 2020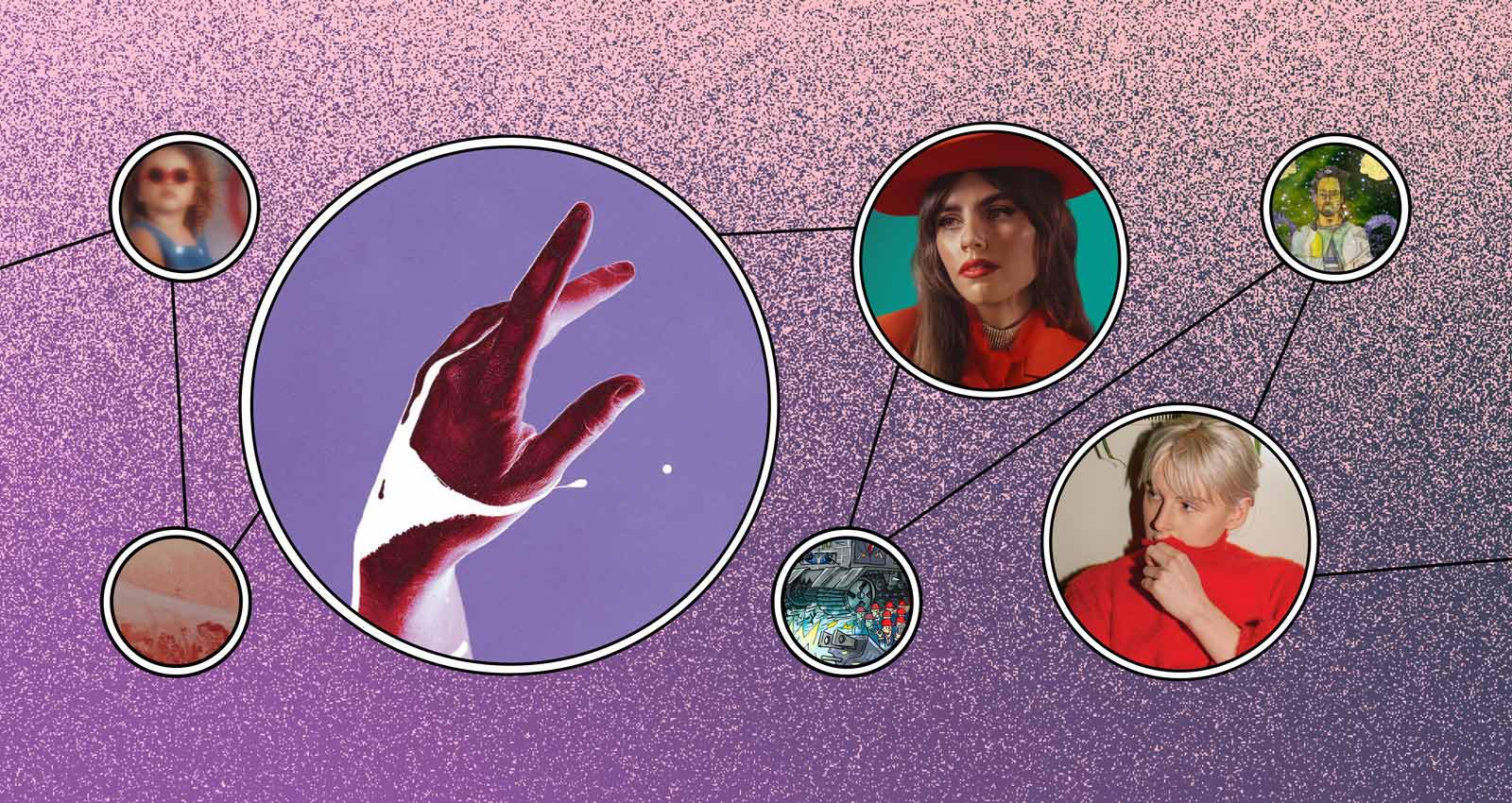 Welcome to Essential Releases, our weekly roundup of the albums that we can't stop playing, and that we think you need to hear.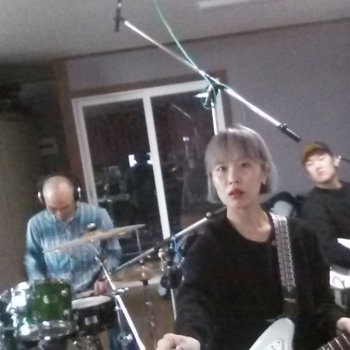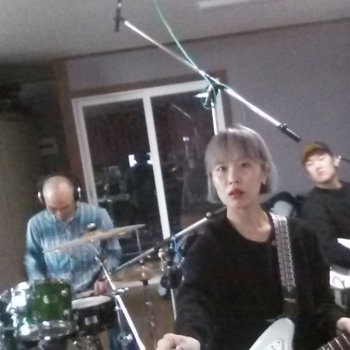 Merch for this release:
2 x Vinyl LP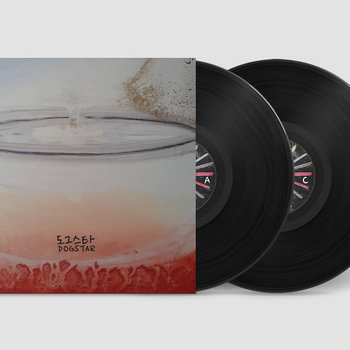 If you missed this week's scene report on Daegu, South Korea, I suggest you go check it out immediately because it's an awesome piece of music journalism that sheds a much-needed spotlight on indie bands fighting the good fight in their country's most conservative city, which ought to put all everyone's petty scene beef in perspective. You should also check it out because the article is filled with some real TUNES, starting with this mega-cool record from punk trio DogStar, a band that should be a lot more famous, but isn't because everyone is too obsessed with K-Pop or something. I can't describe the band's music any better than Steve Chang did in the piece when he wrote that it's "something that's more post-hardcore, more noise and art, like Shannon Wright summoning a glitchy prog from a not-so-distant future dystopia," so I will leave it there with one addendum: who says guitar rock is dead?
Bilal's new EP, VOYAGE-19, is a group effort featuring 30 musicians in 30 locations, who recorded their parts remotely over a three-day span in early August. As a result, it's very much in the moment. "Maintain my six feet," Bilal sings on "WARNING-19," referencing social distance rules. "Gimme my space." For his latest project, Bilal recruited some of the best artists in jazz and soul: Erykah Badu, Nick Hakim, Brandee Younger, Robert Glasper, Madison McFerrin, Melanie Charles, Yazarah, Keyon Harrold, Ben Williams and Marcus Gilmore, among others. Not only does the music excel, it's the best I've heard Bilal sound in years. I'm not saying A Love Surreal and In Another Life weren't good (they were), but it seems he's found a go-to producer in Tariq Khan, who helped Bilal recapture the lush sound of his early 2000s work. "Last Hope" is my favorite track here. First there's the backing beat, a delicate assemblage of drums, bass, and roaming guitar chords. Then there's the hook; the music ascends as Bilal and Jaime Woods match it with equally resonant falsettos. In the end, VOYAGE-19 is a nice project with great potential. I'd love to hear this sound over the course of a full-length album.
Merch for this release:
Vinyl LP, Compact Disc (CD), T-Shirt/Apparel,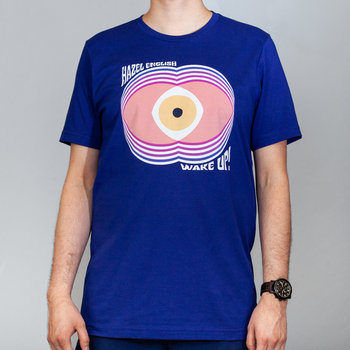 Woe be to all the records that dropped in April of 2020, when everyone's attention was focused on the small matter of survival rather than listening to new music. Hazel English's debut full-length WAKE UP! was one such record, a shame as its themes of awakening to a frightening new world were almost spookily in sync with the terrifying tenor of the early spring. It's an effort worth the revisit, although the record's sunny Topanga Canyon vibes have taken on a tinge of sadness in light of all the wildfires currently burning down California. Oh well. What is a record anyway but a record of time? If you must find happiness where you can these days, there's a lot to find in the carefully crafted retro pop of this brightly polished LP.
Merch for this release:
Compact Disc (CD)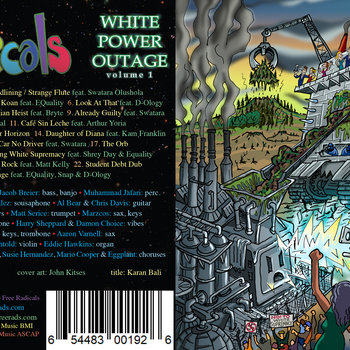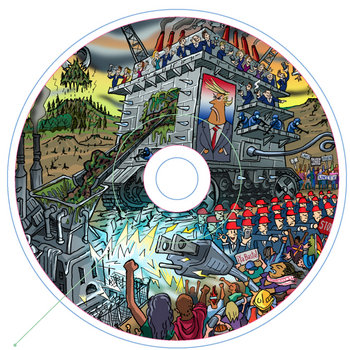 The new album from Houston funk experimentalists Free Radicals, White Power Outage Vol. 1, plays just as you'd expect—a defiant soundtrack to our turbulent times, penned in solidarity with the victims of state-sponsored violence and systemic oppression. Granted, such has been the collective's mission statement ever since their 1996 inception; they developed their reputation as a ferocious live act by giving back to the community as both go-to talent (they've been booked for weddings, funerals, and breakdance competitions) and activists (see their performances at marches and protests for social justice, immigration rights, and universal healthcare). But with 50+ contributors scattered across 23 absolutely stacked tracks of all genres, from hip-hop and funk to afrobeat and psychedelia, White Power Outage Vol. 1 hits on a whole different scale: anti-hate anthems abetted by toddlers from Peace Camp Houston and 92-year-old vibraphone player Harry Sheppard; Big Oil takedowns draped in surf guitar and horn blasts, funky reflections on redlining, and even some "Student Debt Dub." Come for the diversity of sounds, styles, and viewpoints; stay for the fiery reminders of what we're fighting for: "I ain't here to argue semantics about immigration," vows Genesis Blu on "Chariot Rock," Cause I'm ready to get the fuck off the plantation." Enough doom-scrolling. Let's get to work.
Merch for this release:
Compact Disc (CD), Vinyl LP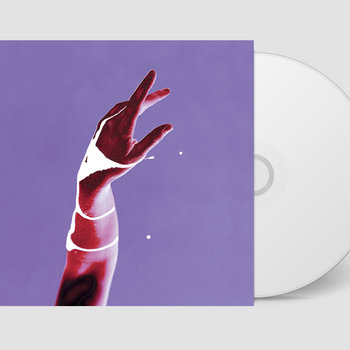 MJ Guider, aka Melissa Guion, made one of my favorite records of 2016, her lovely debut Precious Systems. On its follow-up, Sour Cherry Bell, she's upped her game even further, plunging beneath the cotton-candy surfaces of her highly textural, dreamy compositions into a netherworld of haunting atmospheres and crisp rhythms—even discovering a little goth-pop clarity at points. "The Steelyard," with its pistoning beat and whirring synth layers, absolutely calls up bleak industrial imagery; "FM Secure" has a hypnotic pulse and vocals that loop between off-putting discordant chant and spoken word, Guion's words (which she often smears together under heavy processing) occasionally coming into focus on phrases like "Now I make some noise." The absolutely gorgeous "Petrechoria" closes things out; its echoing spaciousness and glowing tones have a sense of sacredness, the same kind of feeling evoked by looking up at the vaulted roof of a cathedral. A lot of artists attempt to work with these emotions and aesthetics, but Guion is one of the few able to make her complex work sound so simple as to feel universally resonant.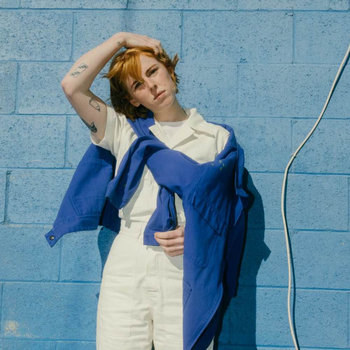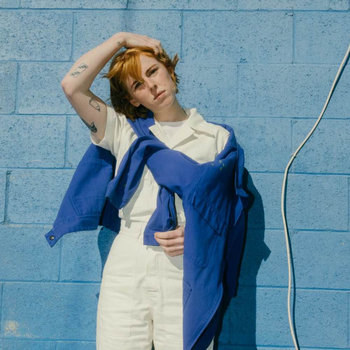 Merch for this release:
Vinyl, Vinyl LP, 7" Vinyl, Compact Disc (CD)
On BREACH, the second record from Bristol singer Fenne Lily, the surfaces of the songs are placid, but all of them mask a giddy self-destructive streak. "Fuck falling apart," she sings on the album's hushed opener, and for the remaining 40 minutes, that statement serves as a mantra. A few moments later, over a hurried guitar strum in "Alapathy," she's singing, "Rearranging endlessly, I saw oblivion at capacity/ We should go sometime." Lily calls BREACH an autobiographical work, and the album finds great pleasure in steering into the skid, which ultimately is what makes it so winning. Throughout the album, Lily makes bad decisions and—refreshingly—owns them, never surrendering to self pity but, instead, fully and decidedly embracing the person she is, and growing stronger as a result. Late in the album, she delivers the too-relatable lyric, "I gave up smoking when I was coughing up blood," then follows with, "and when I felt better again, I took it straight back up." Throughout, she exudes a bracing sense of self-possession—bad breakups don't result in tears, they result in daggers (in one of the album's most delightfully salty songs, she sings, "I used to hate my body, now I just hate you.") The music throughout varies from hushed balladry to the kind of springy indie rock that emerged from the Pacific Northwest in the early '00s, lots of loop-de-loop guitar figures and dry, racing chords. Throughout, it remains wholly relatable; Lily's willingness to love herself, flaws and all, gives the album a universality other artists compromise by shellacking over the ugly spots. In a year when everything has felt surreal, BREACH offers a refreshing blast of pure humanness.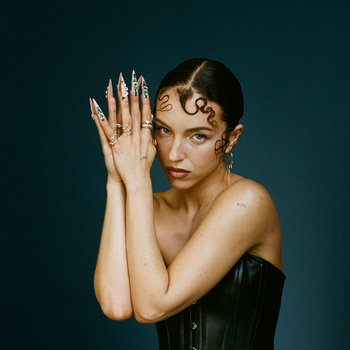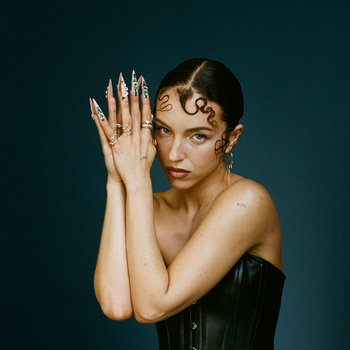 Stella Talpo's pared down soulful songs are a balm. The songs on her first burn EP have vivid lyrics paired with minimalist, yet piercing arrangements. The album opener, "mamma" begins with delicate organ notes as Talpo sings, "I watched you rise and I am hoping this is the last time I hear your cries," before the song moves into grand horns and thumping percussion. The beat for "mona" was sampled from the Angolan singer Bonga's protest song "Mona Ki Ngi Xica." Talpo uses the beat to weave a lucid story of intuition, transformation, and acceptance: "The breeze brings the strangest things." The closing track, "lotus" begins with a darker repetitive rock guitar riff and lyrics about a never satisfied protagonist: "It's never enough for you," Talpo repeats. In all, Talpo's latest album is a welcome musical respite from, well, everything.