ESSENTIAL RELEASES
Essential Releases, October 29, 2021
By Bandcamp Daily Staff · October 29, 2021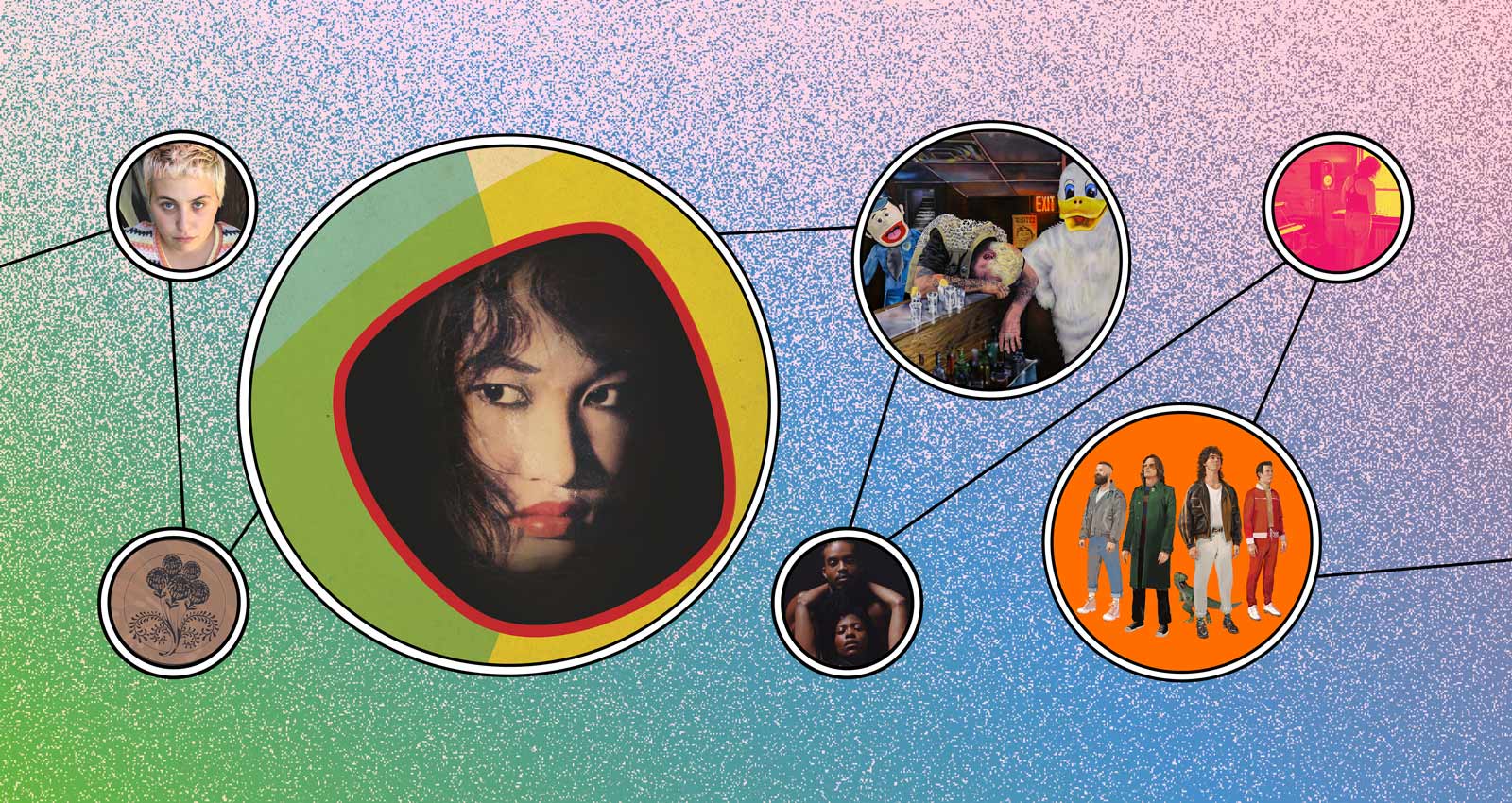 Welcome to Essential Releases, our weekly roundup of the albums that we can't stop playing, and that we think you need to hear.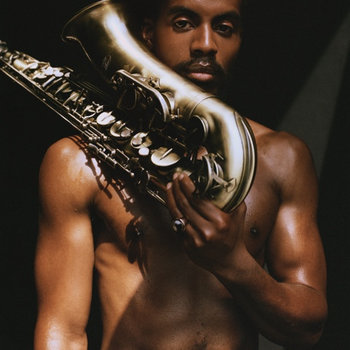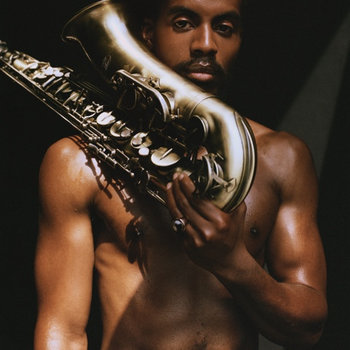 Merch for this release:
Vinyl LP
London's cktrl follows his transcendent 2020 EP Robyn with four song project zero. On zero cktrl composed tracks using an array of woodwinds, horns, and experimental beats to create a poignant soundscape. The otherworldly opener "mazes" sets the tone with jazz instrumentation that belongs on the soundtrack of an art house romance film. The titular song features Mereba who delicately sings, "You gon' make change the lock over my heart. No, I can't get caught slippin' again," over the slow and intimate melody that begins with discordant beats and a fluttering woodwind and ends with gentle saxophone. My favorite track is the ethereal and layered "felt" which features anaiis, Annahstasia & Anajah. A clear departure from its tranquil start, the album ends with the relatively fast-paced "safe" which switches it up at the end with an electro outro. zero is a short but immersive journey that I want to listen to over and over again.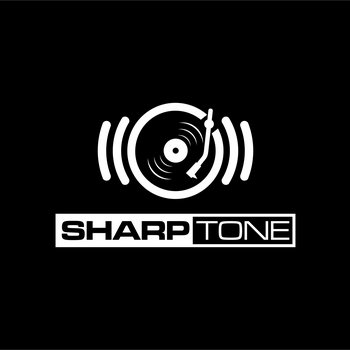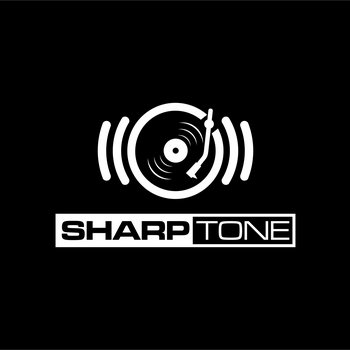 Every now and then, you come across an album so endearingly over-the-top—both musically and lyrically—it transcends the notion of "guilty pleasure" and ends up in a different wonderland entirely. The strategy for success, as demonstrated by Bedford, UK rock band Don Broco on their their fourth LP, Amazing Things, involves successfully tempering those excesses with self-awareness and smart execution, galvanizing the spectacle's absurdity into oversized anthems you can't help but love. With the exception of slower songs like the Deftones-esque "One True Prince," Frontman Rob Damiani approaches every song with the mindset of a heel wrestler on his way to the ring, cartoonish menace mixed with bone-headed machismo. Opening track "Gumshield" is more or less the musical equivalent of crushing energy drink cans against one's forehead in rapid succession, as Damiani's vocals steadily intensifying from deadpanned raps to screamed threats: "Do I have to body slam everybody in the room to prove my point?/'Cause I will slam everybody in the room to prove my point!" Don Broco's winking hard-rock rampage only gets more pointed from there; by album's end, he's mocked toxic stans ("Manchester Super Reds No.1 Fan"), narrated soul-crushing ride-shares ("Uber"), and even payed tribute to the iconic action flick Die Hard by way of a pit-starter named after Bruce Willis (because what chorus is more bad-ass than "Yipee-ki-yay, motherfucker"?). Heavy music being a traditionally solemn affair, it's nice to hear from some jesters for a change—and these jokers certainly don't fuck around.
Merch for this release:
2 x Vinyl LP
DJ and producer Eris Drew has dubbed herself "the High Priestess of the Motherbeat," considering her music also an extension of her spiritual practices and a conduit for love and connection; a "positive goddess force," as she explained in a lengthy and thoughtful interview with Resident Advisor. Running the T4T Luv NRG label with her partner Octo Octa and hosting a number of different queer parties over the years, she's helped guide the ecstatic, soulful, breaks-driven sound common to '90s raves back to a place of prominence, and given other trans artists room to shine. Though she's been DJing since 1994 and has put out a number of singles and EPs, Quivering in Time is her first full-length record. It showcases the Motherbeat philosophy in full bloom. There's a sense of play, delight, and uplift across the album—the absolute spirit of '90s raving—but never any sense of shallowness (after all, this is magic at work). Tracks evolve as they groove in a very songwriter-y way, but the smoothness of Drew's DJ sets is also on display (check the shift that happens at about the halfway point on bouncy opener "Time to Move Close," or the wind-down of the vocal sample in "Pick 'Em Up" as the introduction to a new synth line). Drew isn't afraid to slow things down a little and get dreamy, and this does not detract at all ("Baby")—but when she does head straight for the workout on tracks like "Show U Luv," it feels like she really gets glowing. Just fantastic from back to front and back again, with tracks I can hear lasting on dancefloors for decades.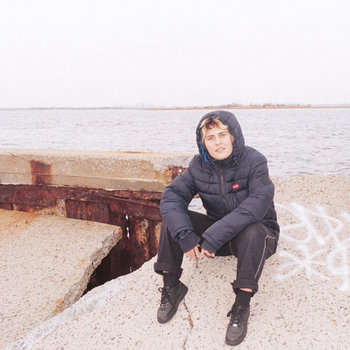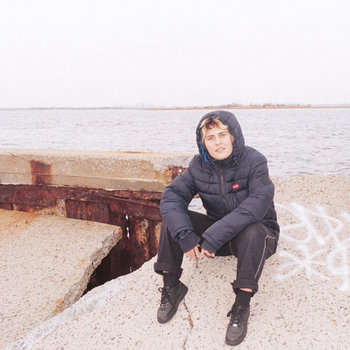 Merch for this release:
Vinyl, Vinyl LP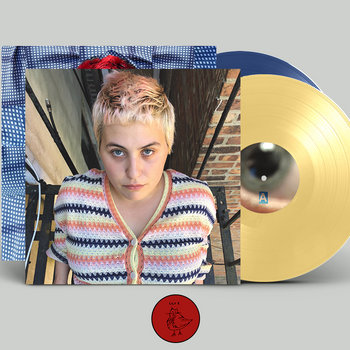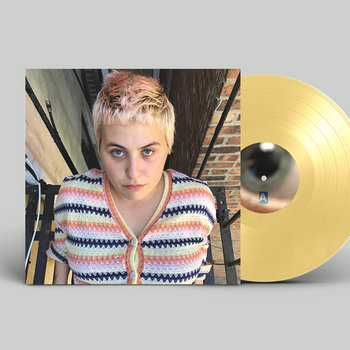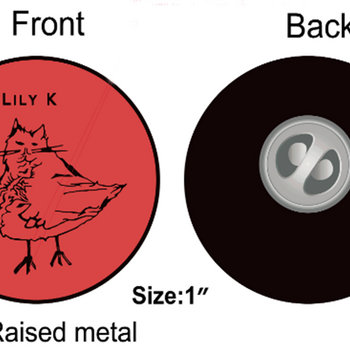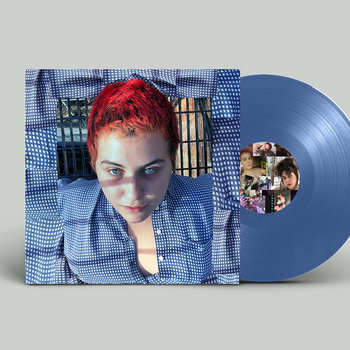 Lily We Need to Talk Now may be her debut full-length, but Lily Konigsberg has been making music since she was a teenager. She's a member of the spiky NY art-rock trio Palberta, recorded a trio of albums with Matt Norman as Lily & Horn Horse, and has been scattering tracks across EPs and singles since the early 2010s, the best of which were gathered up for the compilation The Best of Lily Konigsberg Right Now, which was released in May. And while it could feel like a technicality to refer to an album released this deep into a music career as "a debut," in the case of Lily, it makes sense: the songs here all hang together in a way that feels intentional. After a brief piano intro, the album blossoms to life with "Sweat Forever," a great, ringing song with a hushed vocal melody that recalls a lusher take on The Softies. Across the album's 11 songs, Konigsberg sets lyrics that are by turns confessional and self-deprecating against taut indie rock, all of them bolstered by her keen melodic sensibilities. On "That's the Way I Like It," over a cartwheeling guitar figure, she wrestles with inspiration, wondering: "I've got an idea now/ Did I read it in a book?/ If I claim it, will I lie?/ Or did I make up what I thought?"  In the breathless "True," which closes the record, she wryly comments on the way her life experiences inform her songwriting, opining, "Now I can love while I work on my craft." If Lily is any indication, Konigsberg's craft has already been finely honed. It's our good fortune to be able to reap the reward.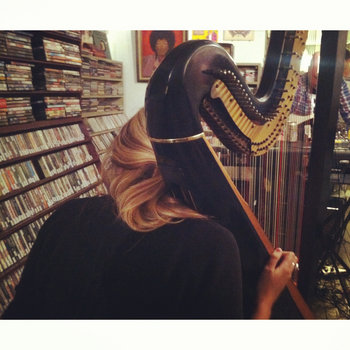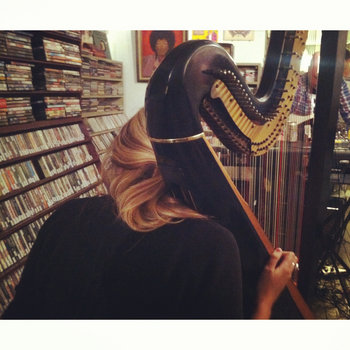 Merch for this release:
Cassette
Mary Lattimore's music captures the radiant and fleeting nature of our days on earth in the way a piece of cut glass hung in the window casts rainbows across the floor in the morning light. On Collected Pieces II, a second volume of unreleased tracks and rarities featuring just Lattimore herself accompanied by her harp, mics, and pedals, she again proves adept at capturing the bittersweet essence of life in a series of kaleidoscopic moments. There is a lot of melancholy in this collection—opener "Mary You Were Wrong" is inspired by Lattimore's own bout of lovesick blues, its passages alternately mournful and comforting in the manner of a racing mind seeking to soothe the broken heart, while the creaky "What The Living Do" uses echo to hold the listener at a remove from its lucent streaks of synth, as if the brightness of life were being beheld from behind a veil of fog—but there is also plenty of wonder: the galactic cascades of plucking on astronaut hymn "For Scott Kelly, Returned to Earth" or the gently bobbing melody of improvised lockdown lullaby "We Wave From Our Boats."  It might be partially due to fairytale-esque nature of her instrument, but Lattimore's music here does possess something magical in how perfectly it both mimics and evokes the ineffability of emotional experiences so common to mostly go unremarked upon—the prickling of the skin at the recollection of a happy memory, the stinging in your eyes before tears begin to well.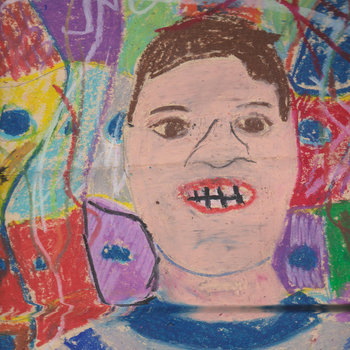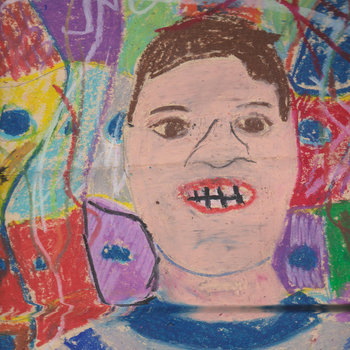 Travis Miller is damn good at building a mystery. The Richmond, Va. rapper and producer, known to most as Lil Ugly Mane, isn't so much an artist as he is an apparition—always within earshot, but forever out of reach. Hell, when discussing his reclusiveness with this very site in 2017 (specifically his career-long aversion to giving interviews and playing shows), he practically stated as such, telling Christina Lee, "I don't need to have a physical presence. It's secondary to me…it's not important." This standoffishness, bordering on the incorporeal, has undeniably frustrated some fans (not to mention many, many music journalists), but it's also what makes Miller's work so unique; eschewing the forward-facing expectations imposed on him as a rising artist enables him to haunt the cosmos on his own terms, informed by depressive sounds of all sorts: horrorcore, Memphis hip-hop, black metal, even dungeon synth. We may not know the man behind the Mane, but we DO know his unpredictable MO, which is to say: don't be shocked that his surprise-released fifth album contains some of the best psychedelic pop of the year. In sharp contrast to the snarling, chopped-and-screwed insanity of albums past, Volcanic Bird Enemy and the Voiced Concern features Miller's most blissful arrangements to date, filled with lo-fi acoustics, plainly-sung melodies, and dusty samples reminiscent of Beck's Mellow Gold era. Its scaled-back dynamics, coupled with the noticeable lack of raps, will probably alienate—or at the very least, confound—some diehards, but the summer-bummer charm of highlights like "Cold In Here" and "Headboard" ultimately renders it easy to love. Like all great enigmas, Miller always keeps us guessing, and I'm super excited to see where he leads us next.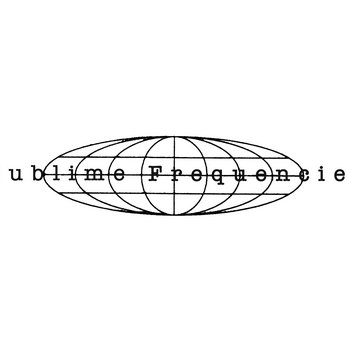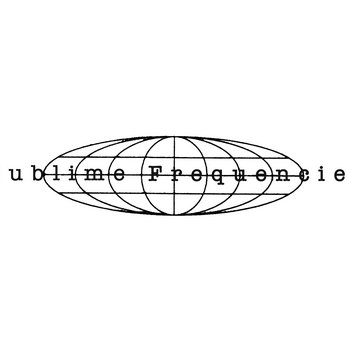 Merch for this release:
Compact Disc (CD), 2 x Vinyl LP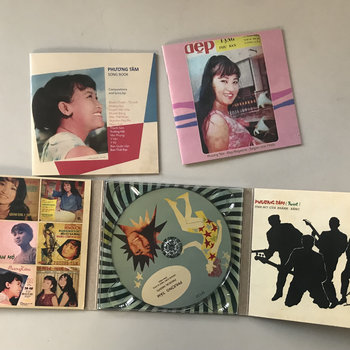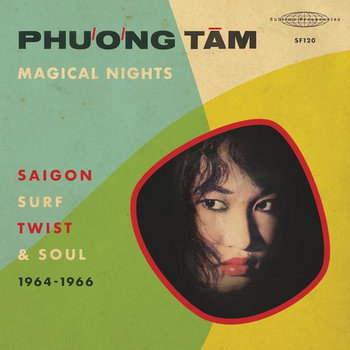 It seems like the stuff of fantasy films to one day discover that your mother used to be a pop star, but that's exactly what happened to Hannah Hà last year, when she learned that her mother Phương Tâm had been an in-demand hitmaker in '60s Vietnam. (Not that she didn't have her suspicions; in this excellent interview with The Guardian, Hà admits that she knew something was up from the way her mother would steal the show at karaoke.) Hà teamed up with Mark Gergis, the man behind the great compilation Saigon Rock & Soul, and the result is a compilation that makes it clear why Phương Tâm was so popular. For one thing: It just rocks. Opening track "Có Nhớ Đêm Nào" is a fizzy psych-surf wonder with a loop-de-loop guitar line, "Nếu Có Xa Nhau" is a sizzling doo-wop-ish number with a heavy, shuffling beat, and "Tình Lính"—the American title of which is "A Soldier's Love"—is a radiant girl-group-ish number that floats along on a cloud of heavenly backing vocals. But all of this would be for nought without Tâm's fiery performance, and she owns every second of every song, working her voice from a gruff, greaser-style sneer to a sugar-sweet '60s ballad croon. She is the blazing sun around which all of the tracks revolve, and with the release of this compilation, her place as a founding figure in Vietnamese Rock & Roll is at last secured.