ESSENTIAL RELEASES
Essential Releases, November 19, 2021
By Bandcamp Daily Staff · November 19, 2021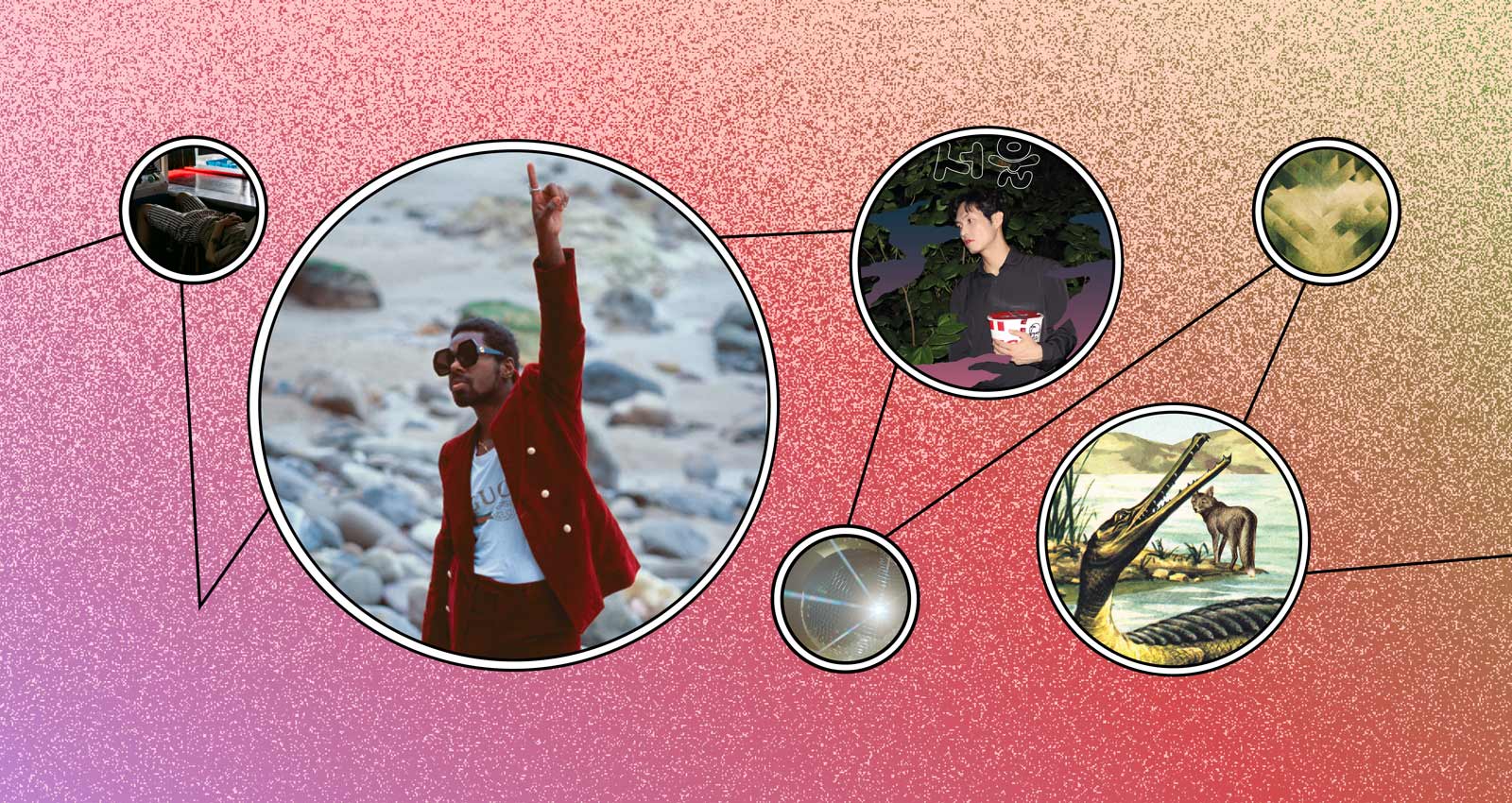 Welcome to Essential Releases, our weekly roundup of the albums that we can't stop playing, and that we think you need to hear.
Merch for this release:
Cassette
Pal Boche, aka Pal Hwang Dan, makes delightfully offbeat synth-pop with charming melodies and a sense of intimacy and melancholy (his vocals are mic'd and mixed up close, and combined with his wistful affect, which wavers in and out of digital filters, it all gives the sense that he's speaking directly to you). 2013-2021 Seoul is Boche's third album (also his third for Chinabot); having grown up in Anyang, a smaller satellite city of the South Korean capital, he's indicated that this album centers on his fish-out-of-water feelings in his current home. Boche works as a composer for advertisements and video game soundtracks, which is immediately evident listening to the LP. No matter how experimental he gets, there's an unbelievably solid and eminently appealing pop sensibility there. Drawing on house and Italo disco ("Usadan-Ro,") new wave ("13 Years," "Eschatology"), hyperpop ("Insect"), coldwave ("If"), and shoegaze ("Tail Wing"), 2013-2021 Seoul has a bright and varied palette. Boche's willingness to genre-hop never makes the album feel scattered, though. Instead, it feels a little bit like he's letting listeners into his small Seoul apartment to listen to his favorite records with him and riff on shared references and nostalgic reflections—leaving the door open for fellow outsiders, if you will. Maybe it's because I often feel similarly about my own place in the world that this one's just really been hitting me right where I live lately. Even if you don't, Boche's adeptness with pop songcraft is truly universal.
Flower Crown
Heat
Merch for this release:
Vinyl LP, Cassette, Compact Disc (CD)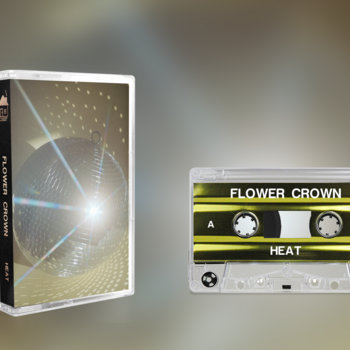 There's a theatricality to Flower Crown's third full-length, and not only because it sports both an "Intro" and an "Interlude"—the former featuring epic sweeps of electric guitar fit for raising red velvet curtains and the latter being a twee psychedelic dream of pealing baroque flutes and layers of airy vocal harmonies. But if the band seems to be indulging themselves here and there, it's well-earned and forgivable because Heat is an enjoyably hazy melange of proto-Britpop, shoegaze, and chirpy jangle that represents a step forward for the Pittsburgh band. While the group can certainly churn out instantly likeable indie pop such as chiming highlight "Only Life," which totally could be a lost gem from the Creation Records archives, Flower Crown isn't all treble and reverb and euphonious cacophony. This is a rock band and they do rock band things, like add in a bit of gloomy textural distortion in their more overtly shoegaze moments or do a serviceable Teenage Fanclub impression on "The Billy." Flower Crown don't hail from a region necessarily known for Byrds-esque melodic guitar pop, but they do a good job of making a case for it on Heat.
If Words Were Flowers is Curtis Harding's latest album and it is a radiant old-school soul journey through love. His third full-length album, If Words Were Flowers stays true to his classic yet modern soul sound. The stirring titular song features a mellow down-tempo melody and an ecstatic chorus. It's followed by the drum-centered "Hopeful" where Harding sings: "Invest me, I won't settle for less." My favorite is the slow and steady "Forever More" which is an earnest track about not being able to keep it cool around a love interest. "Tired from the games we play," sings Harding. The album closes with the honest "I Won't Let You Down"  where Harding is backed by an upbeat chorus. The music on If Words Were Flowers is warm, heart-filled soul music that is ideal for the winter season.
Mandy, Indiana
… EP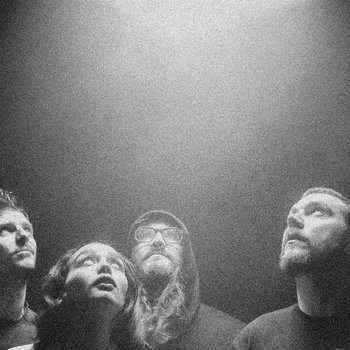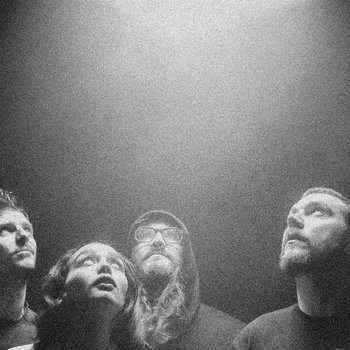 Merch for this release:
Vinyl LP, T-Shirt/Shirt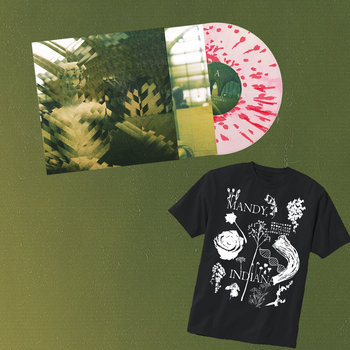 Mandy, Indiana don't fuck around with first impressions. Whereas most bands approach their debut EP as a modest teaser of what's to come, the Manchester trio emerge in medias res; so fully formed is their experimental-electronic fusion, it's like they've operating from the shadows for decades, right under our noses. Each of its three songs (five if you count the remixes) teaches a masterclass in textural contrast, beginning with the immensely satisfying opener "Bottle Episode:" vocalist Valentine Caulfield delivers distorted, urgent raps en Francaise over distorted synths and industrial drumbeats, like a cyberpunk crashing a poetry slam. It's followed by "Nike of Samothrace," a pared-down industrial track fueled by guitarist Scott Fair and percussionist Liam Stewart's tit-for-tat chemistry; and the cavernous "Alien 3," a club-ready amalgam of post-punk, techno, and dark disco that sounds like Godflesh covering Stereolab. As far as I'm concerned, the only miscalculation on Mandy, Indiana's part was holding off their grand entrance until the end of the year. Don't let this one get lost in the fold as you look back on 2021!
Merch for this release:
Vinyl LP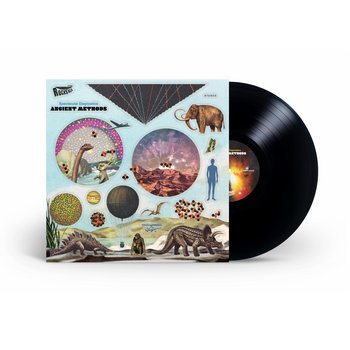 Given the way the last few years have gone, you can't blame Spectacular Diagnostics for wanting to get the hell off of planet Earth. Before his great new album is even four songs old, we've already heard samples from Doctor Who and the unsettling 1979 Disney film The Black Hole, and been treated to wobbly sci-fi theremin lines and bounding, anti-gravity rhythms on "Raw Transmissions." Spectacular Diagnostics has always been a skilled worldbuilder, but on Ancient Methods, the symmetry between the samples and the sonics is so precise you can practically see the planets drifting by outside the capsule's window. Even songs like the Hank Shocklee-channeling "Behold the Bomb" are sewn up in the kind of string glissandos that usually turn up on the soundtrack to '70s sci-fi epics. Billy Woods, ELUCID, and Nosaj—fresh off the high-water mark of Armand Hammer's Haram—get one song apiece, and unsurprisingly all of them crush it. But this is Spec's show, and he weaves together the disparate elements—twinkling piano and ray-gun effects on "Wonder Drugs"; the lounge-y keys and interstellar wooshes on "Yellow.Plates"—with all the skill of a film composer. The album ends on a note of bemused resignation: "I always said there was something fundamentally wrong with the universe…I guess we just swallow our pride and go and join the human race," goes the album-closing sample. The implied message is that we're all stuck on this rock together—fortunately, records like Ancient Methods are here to provide momentary escape.
Merch for this release:

Clocking in at a staggering four hours and nine minutes, Utopia Vanished doesn't feel as much like a compilation as it does a dare. The album is a celebration of the Milan label Veyl, currently in its third year of existence and specializing in artists who operate on the darker end of the musical spectrum. Turning in a four-plus-hour dark synth compilation has "disaster" written all over it, but what's remarkable about Utopia Vanished is that it never once hits the point where it starts feeling "same"y; the 25 artists that make up its tracklist explore these dark alleys using a host of different methods. Arnaud Rebotini's burbling coldwave entry "Original Rockers" sounds nothing like the deathrock charge of Blind Delon's "Et C'est comme Ça," and yet it also makes sense that they'd share space on this compilation. Highlights abound: LOFN's darkwave-y take on Chris Isaak's "Wicked Game" floods the song with static and renders the vocal melody a ghostly presence drifting across the background; the fantastic "No More Ignorance" from Prequel Tapes is a pulsing electro number that would pack the dancefloor on Industrial Night. And "Replenish" from Verge ends the entire epic on a note of hymn-like reverence, a ghostly electronic melody rising and receding. It's the prefect capstone to a record that earns its sprawling runtime with track after darkly dazzling track.