ESSENTIAL RELEASES
Essential Releases: New York Funk, Anarcho Punk, Synthwave and More
By Bandcamp Daily Staff · November 13, 2020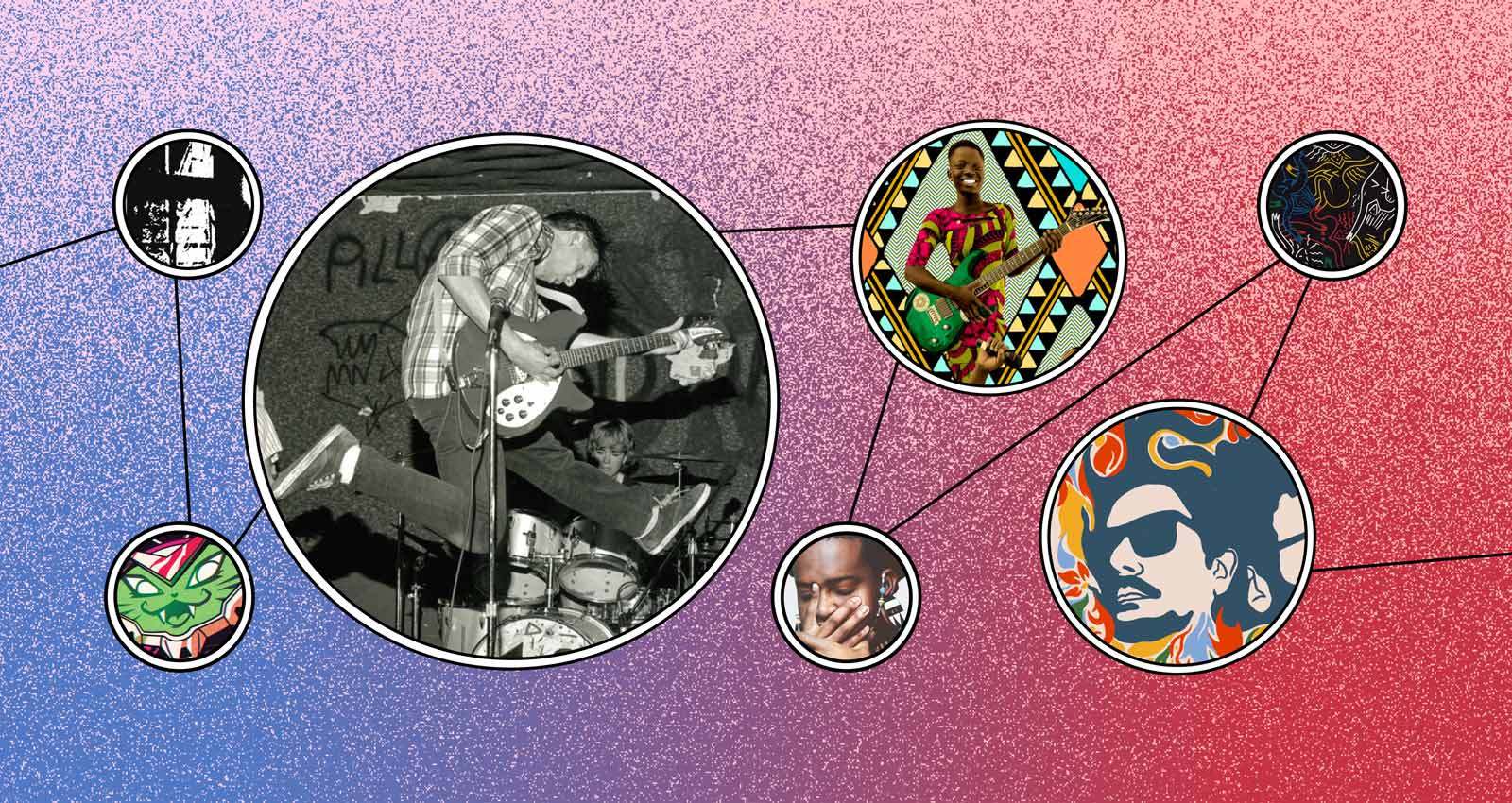 Welcome to Essential Releases, our weekly roundup of the albums that we can't stop playing, and that we think you need to hear.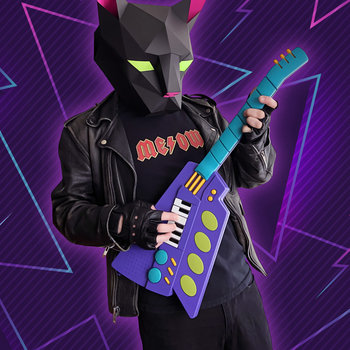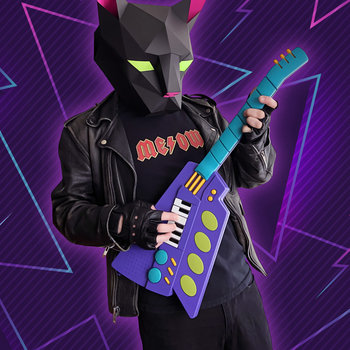 Merch for this release:
Button/Pin/Patch, Vinyl LP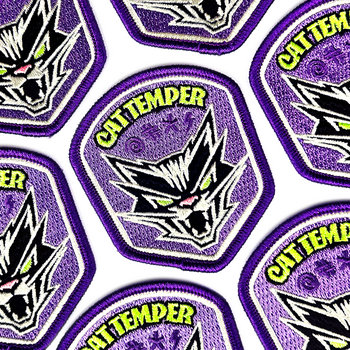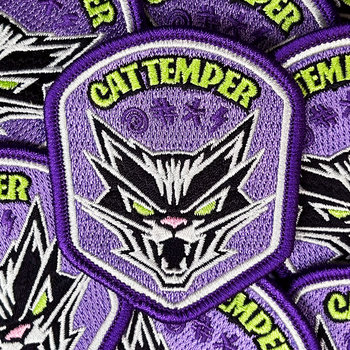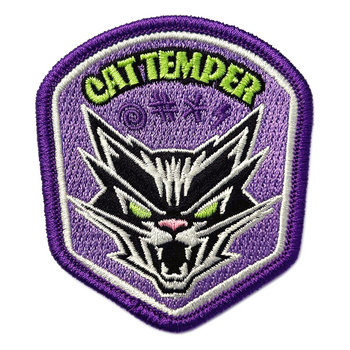 I am a sucker for a good (or bad) pun, so it's no surprise that the first thing that drew me to Cat Temper were the track names. Since 2019, he's been releasing feline-themed records with names like Something Whiskered This Way Comes, that sport tracks called "Detroit Rock Kitty," "Master of Pawprints," "Should I Stray Or Should I Go," among others. Musically, he served up shot after shot of instrumental synthwave that scratched my nostalgia itch. But none of that prepared me for More Than a Feline, on which Cat Temper reveals himself to be an honest-to-God, kick-ass industrial-pop songwriter. Enlisting a slew of vocalists, Cat Temper bends his molten synth songs into irresistible melodic structures, all of which are guaranteed to appeal to anyone who, like me, spent their teenage years in a cloud of fog in an industrial club, dancing while staring at their hands. "Big Bad Cat" is a grim thumper with gurgling synths and stern vocals from Upon Eventual Collapse—the kind of song that makes me wanna dig out my cassette copy of Ebb Head. "Cat's Eye," sung by Swayze, is a blazing electro-soul workout, and Casey Desmond turns "Purrfect Crime" into a soaring Hi-NRG anthem, the kind that deserves to be blasting out of convertibles on city streets. Longtime fans fear not: Lyrically, every single song works the hell out of its chosen cat metaphor; but instead of being cringey, it's charming as hell. More Than a Feline is the moment Cat Temper goes from musical curiosity to proven talent—which is a good thing. We all know what curiosity does to cats.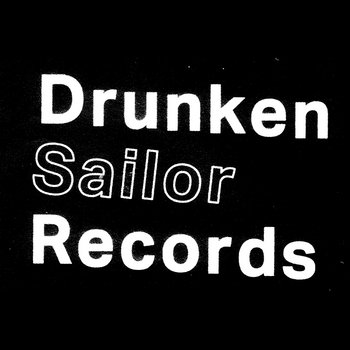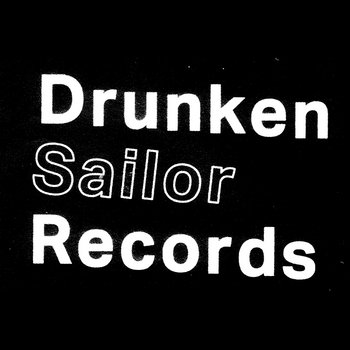 Merch for this release:
Vinyl LP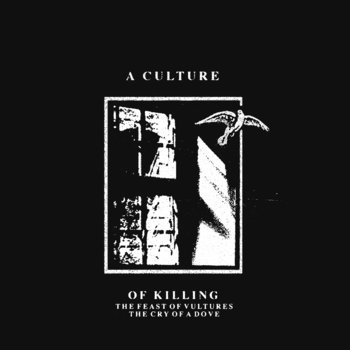 Italy's A Culture of Killing are one of the best bands currently keeping the '80s anarcho-punk/peace punk tradition alive. You'll definitely hear traces of all the UK greats—Crass's bouncy guitar chords, The Mob's gloomy-yet-somehow-anthemic choruses, the melodic urgency of Zounds—on The Feast of Vultures, The Cry of a Dove, which was originally self-released digitally last year and now sees a fine LP edition courtesy of the reliably excellent Drunken Sailor. Peace punk gets a lot of crap sometimes for its direct and often simplistic left politics, but I can think of no more apt time to listen to a record like this than now, where the lines of the battle between humanity and autocracy are fairly clearly drawn to anyone with half a heart. We are looking at a very grim present in the US, with Covid numbers skyrocketing as we head into the isolating winter months and the flim-flam man who's been instrumental in fucking up the federal response to the disease intent on keeping his name in the news, and honestly, I will take my small comforts where I can get them. Put on "All Will Be Fine," which features a warm chorused-out guitar line reminiscent of both the Smiths and New Order and faces that exact kind of bleak reality with the necessary glimmer of hope needed to keep fighting, and think of the ways you can help out your neighbors this holiday season. When the government doesn't have our backs, we must have one another's.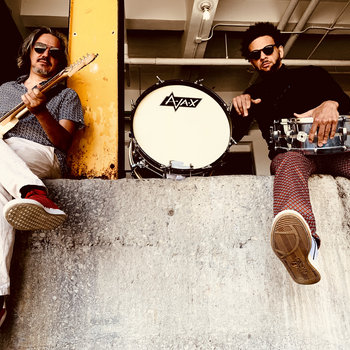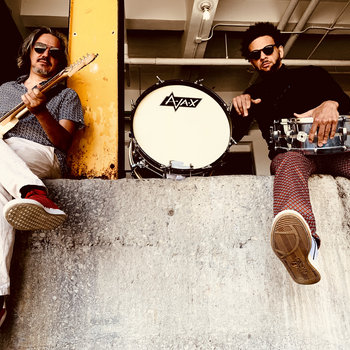 Merch for this release:
Vinyl LP, 7" Vinyl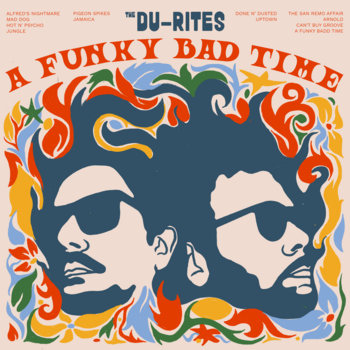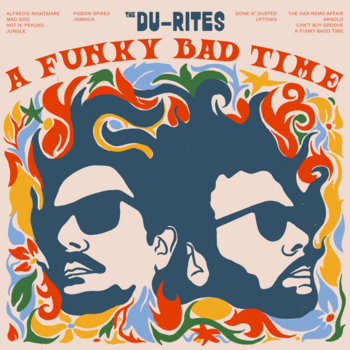 If there's one thing you can count on once a year, it's this: The Du-Rites will release an album at some point, and it'll be the gritty, scrunch-your-face funk you didn't know you needed. The streak continues with A Funky Bad Time, the duo's fifth album in five years and the most unique of the bunch. It was recorded this year—in J-Zone's and Pablo Martin's respective home studios—during the pandemic, as the country shut down and protests raged in the streets. What results is a simmering LP that feels shaded by current events though not preoccupied with them. Instead, it feels like what I imagine 1968 felt like: Though the world made its way into the music, the artists spun the despair into something affirmative. The same goes for A Funky Bad Time, which prioritizes sustained zen over standout tracks and plays like the score of an imagined Blaxploitation flick. Mixing blues ("A Funky Badd Time (With a Double D)," stacked percussive grooves ("Jungle") and what sounds to me like an '80s horror movie track ("The San Remo Affair"), A Funky Bad Time is equally therapeutic and momentous, the year-end soundtrack you didn't know you needed.
London alt-R&B duo Girlhood is made up of singer Tessa Cavanna and producer Christian Pinchbeck. Their self-titled debut album is a refreshing listen with late-90's pop and R&B overtones. Cavanna and Pinchbeck note that their Y2K-era pop and soul sound is heavily influenced by their love of The Avalanches and The Fugees and the influence of each group is found throughout the album. The glorious opener "Queendom" borrows from the electronic influence of The Avalanches and the slower "Milk & Honey" pulls from the neo-soul tradition of The Fugees. Elsewhere, the upbeat "My Boy" sounds like a musical visitor from the year 1998 with it's blaring horns, electro-beats, and pared down lyrics. All in all, Girlhood's lyrics often deal with human connection and love and are paired with breezy and sanguine beats. "I want us all to see the love we need and be aware of how to share that love with others," says Cavanna in the album's liner notes. Listen to Girlhood for the Y2K nostalgia and stay for the infectious joy that reverberates in each track.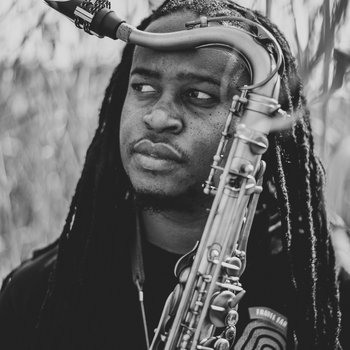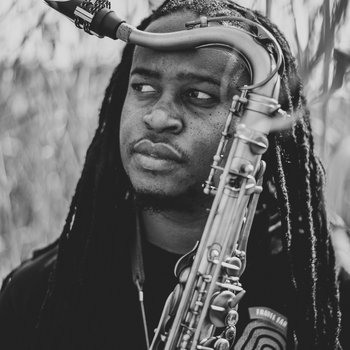 At some point, we should salute the South African jazz renaissance like we did the U.K. jazz scene in 2017. With acts like Asher Gamedze<, Nduduzo Makhathini, SPAZA, and The Brother Moves On, the music coming from the continent's southern tip has been some of the most vibrant jazz and avant-garde I've heard in recent memory. Add saxophonist Linda Sikhakhane to the list: On his 2017 debut, Two Sides, One Mirror, the Durban-born saxophonist traversed varied terrain: "Ezinkalweni" was a smoldering salute to John Coltrane, unfolding with similar emotion; "Hidden Love" was rainy-day jazz bordering on acoustic soul. Sikhakhane's impressive new album, An Open Dialogue (Live In New York), is just as stately and further solidifies his voice as a prevalent one in modern South African jazz. Recorded as part of his senior recital at The New School in Manhattan, An Open Dialogue shows that Sikhakhane is primed to be a strong force on the scene for quite some time. Though Coltrane remains a guiding light in his work, songs like "Codes of Light," "Ziyokhakhala Ziyotheza Sokela" and "Saziwa Nguwe" prove that his own perspective will only get stronger with each release.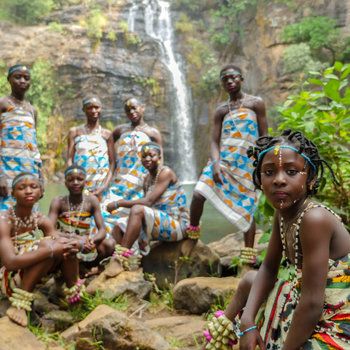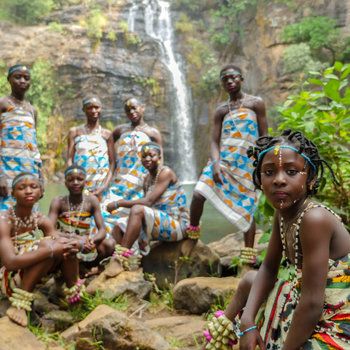 Merch for this release:
Vinyl LP, Compact Disc (CD)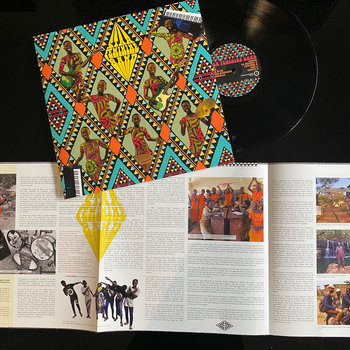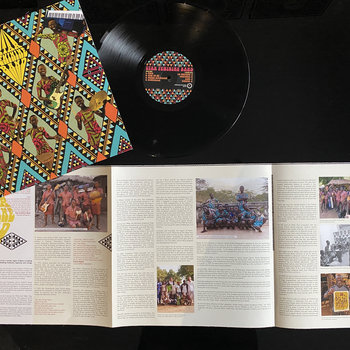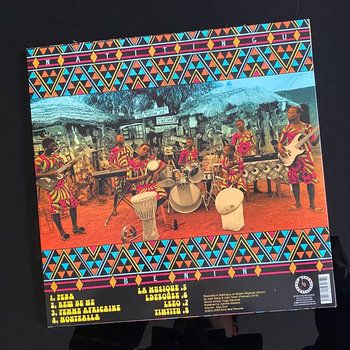 Comprised of seven girls between the ages of 10 and 17, Star Feminine Band are a recently-formed band who draw connections between rock, pop, highlife, Congolese rumba, and Beninese sato in order to promote gender equality in their native Benin and around the world. When asked for the inspiration behind their self-titled debut LP, the girls—who all speak French—responded with a powerful rallying cry. "It is for the emancipation of women and also to show the Beninese, African and world population that women have potential and can equalize," they explained through their translator, "and [to] challenge men who consider that women have no values, and that they are under the domination of men." Such is the revolutionary spirit informing otherwise sunny songs like "African Woman," of which the band are especially proud: "The reason is simple—it generalizes the life of women, their rights, their values, their potential, and their emancipation." While these songs may present a lyrical barrier for non-French speakers, their message comes through loud and clear thanks to Star Feminine Band's warm, confident arrangements, brimming with invigorating group harmonies and effortless fusions. Every chorus, riff, and instrumental break is a testament not only to their talent as musicians, but the outdatedness of a term like "girl group"—because when we lift up women and girls, we're lifting up everyone, and art along with it.
Merch for this release:
Compact Disc (CD), 2 x Vinyl LP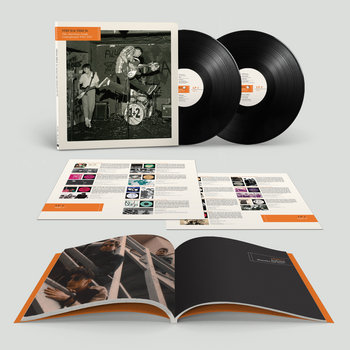 For all the people who love bands, Captured Tracks has delivered a gem of a compilation that shines a light on an overlooked era of American independent rock music when kids in smaller cities all over the country were united by a sound, if not a cohesive scene in the same way that their British counterparts enjoyed with the now-canonized scenes begat by Postcard Records, C86, Sarah, et al. Strum & Thrum: The American Jangle Underground 1983​-​1987 aims to change the narrative by situating these unknowns as unheralded pioneers in the burgeoning American DIY underground that would eventually give way to the indie rock of the 1990s, when a sloppier, more plainly punk sound would overwhelm the folk-rock melodicism favored by the groups found here (though many of their members would themselves go on to be "big" in the '90s with groups like The Sea & Cake, Further, and Velvet Crush.) But even without its historicity, Strum & Thrum is worth a listen for the sheer joy of excavating a strummy and scrappy style of music that truly does put to bed the idea that the only thing going in the 1980s in the USA was synthesized arena rock on the radio, hardcore in the underground, and R.E.M. somewhere in-between. Maybe the world didn't know that this scene was a thing, but the kids in it definitely did—and now, thanks to Strum & Thrum, so do we.