ESSENTIAL RELEASES
Essential Releases, March 18, 2022
By Bandcamp Daily Staff · March 18, 2022
Welcome to Essential Releases, our weekly roundup of the albums that we can't stop playing, and that we think you need to hear.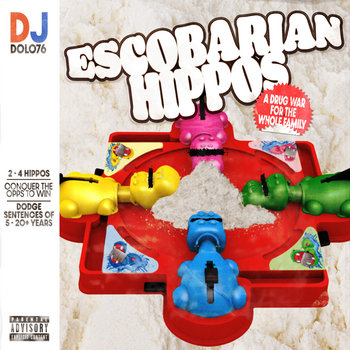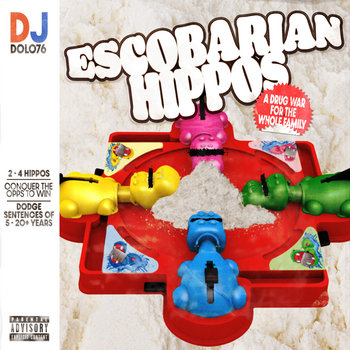 Merch for this release:
Vinyl LP, Cassette, Compact Disc (CD), Vinyl Box Set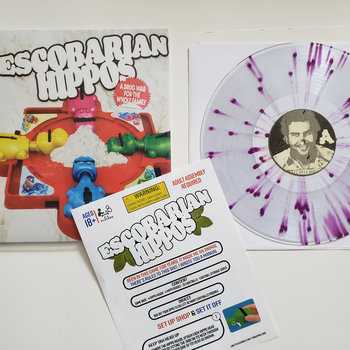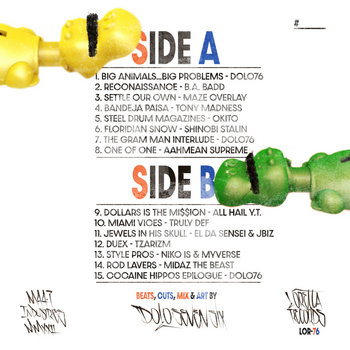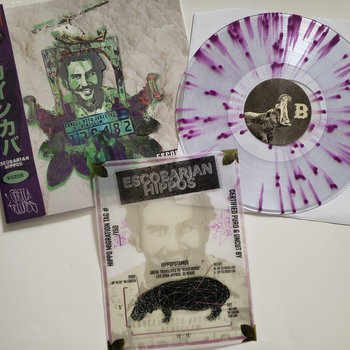 The history of hip-hop has no shortage of albums featuring gritty bars about the drug hustle, but Escobarian Hippos, the latest from Orlando producer Dolo 76, flips that convention on its head. The album's title is a reference to the river hippos owned by Colombian drug lord Pablo Escobar which, after his death, escaped his private compound and began terrorizing the nearby town of Puerto Triunfo. In Dolo's hands, the hippos became a metaphor for the enduring cost of the drug war, and the way its effects continue to impact communities. Cannily, the album never resorts to sermonizing—a sample that opens "Floridian Snow" details the economic boom the drug trade brought to Miami—but instead looks at the issue through a historical lens, employing a host of MCs to sling tough and focused bars over Dolo's bleary, humid production. The results are gripping: unlike other albums where the concept exists in theory only, most of the MCs here stick to Dolo's script, each adopting a different stance on the central message. They also sound great over Dolo's production: On "Bandeja Paisa," which arrives early, Tony Madness spins out a volley of deft internal rhymes over Dolo's hazy Latin jazz chop; Aahmean Supreme's deep baritone and slow-rolling flow are the perfect complement to the twinkling soap-opera piano loop on "One of One." Hippos unfolds less like an album and more like a documentary on the Travel Channel, walking you through a single subject from multiple perspectives.
Hana Vu's surprise postscript to her 2021 debut album, Public Storage, features two new tracks and four live versions of previously released songs. The guitar-laden titular song carries frenetic energy and is an ode to Vu's early parking lot shows. The second new song, "Mr. Lonely," is an answer to the 1962 Bobby Vinton song of the same name. The album is rounded out by four live versions of Public Storage songs. "It feels good to breathe some extra life into the record," says Vu of the more energetic live versions. My favorite is the closer "Maker"—a song that toes the line between indie rock and devotional. Vu's signature is creating songs that feel like their own little worlds while flowing seamlessly together as an overall project and Parking Lot is a short and sweet version of that.
Merch for this release:
Compact Disc (CD)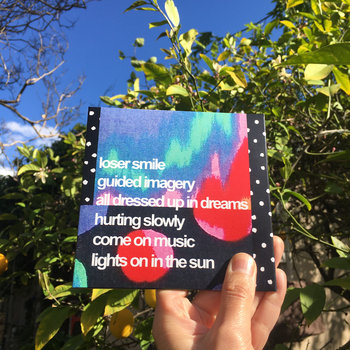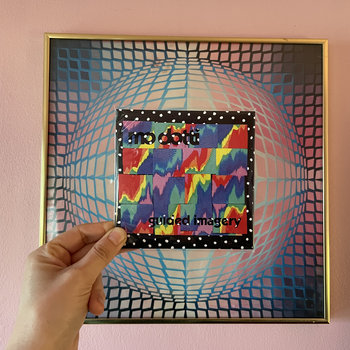 There's a fine dusting of sugar sparkling atop this latest collection of songs from very good Los Angeles rock band, Mo Dotti. They're still the pop shoegazers you'll remember from 2020's Blurring EP, but the band has dropped some of that release's heaviness and rougher textures for a gleamier sound that lends even the EP's most chaotic moments a sense of crunchy sweetness. Still, while the music is as bright and pretty as a sunbeam, the songs themselves never really play along—they're bendy, moody, and inclined to go strange places, leading Mo Dotti down some interesting, less-trodden paths. It's clear they can do My Bloody Valentine better than anyone, but honestly, Mo Dotti are just as good if not even more compelling when they start leaning into 90s American indie rock; as on "Come On Music," where they effortlessly navigate the grey zone between wonky art-rock Blonde Redhead and the Blonde Redhead that gets played in department stores, or the band's venture into creepy post-punk with the crooked "Hurting Slowly," which sounds like a janglier Quix*O*Tic or a less icky Superball+ EP outtake.
Merch for this release:
Cassette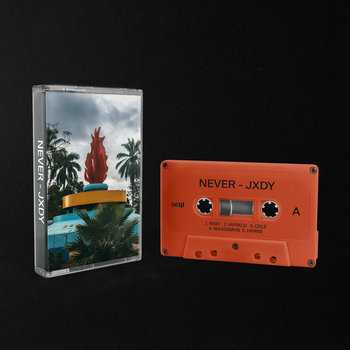 In four short years, the Italian label Veyl has established itself as the place for both shadowy EBM and guitar-powered goth and deathrock. Their best releases straddle all of those worlds, which is the case for the debut album from Never, aka Italian musician Stefano Santi. Powered by grim, divebombing guitars and layers of funereal keys, the album is a vampiric thrill ride, one with enough big hooks and spine-tingling arrangements to satisfy even the cagiest coffin-dweller. Songs like "WXXDSMVN" and "HXRNE" pair industrial grind with the kind of big, swooping lead guitar lines you'd find on the best Chameleons songs, Santi's ghostly baritone gliding confidently through the center of the ghostly arrangements. He balances the more ominous numbers with songs like "MEGXN," which sounds practically triumphant, its guitars reaching ever upward, getting tangled up in brightly-hued synths. Every second of the album is pulse-quickening—dark rock that just keeps delivering.
Merch for this release:
Vinyl LP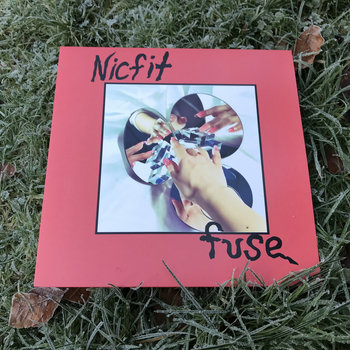 I'm not sure if Japanese punks NicFit are named after the classic Untouchables song from 1982 (famously covered by Sonic Youth on Dirty). It would make sense if they were, less for obvious sonic similarities but for the long punk tradition of naming bands after songs you love. (There's also a Urinals cover here—"Ack Ack Ack," which has been covered by countless bands in countless ways—in further reference to punk's experimental early days.) Fuse—the group's first full-length LP, although they've been a going concern since 2009—boils over with controlled chaos. Everything's at odd angles, discordant and tense, roiling bass and splashy drums offset by needly, minimal guitar. Hiromi's vocals, which veer delightfully from high-energy yawp to assertively stentorian to mock-disaffected and back again, tie everything together. There are plenty of fun curveballs in NicFit's songwriting—take "Deviation," which sounds like its pummeling ending is going on too long, except wait! It's a fake-out! Here comes the return of the main theme for another few seconds! Or the cat-on-the-keyboard beginning of "Rigged;" the piano then disappears for a bit, but returns as nervy stabs closer to the end. This isn't comfortable music, and that's entirely the point, but it also sounds like the band is having a fucking great time playing it. What more could you want from a punk record, honestly?