ESSENTIAL RELEASES
Essential Releases: Emo, Turkish Psych, Hyperpop and More
By Bandcamp Daily Staff · June 25, 2021
Welcome to Essential Releases, our weekly roundup of the albums that we can't stop playing, and that we think you need to hear.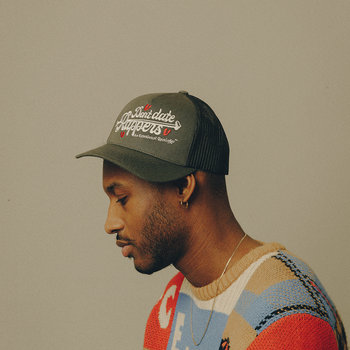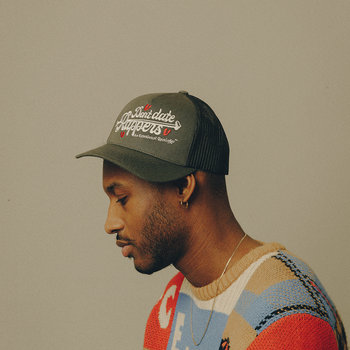 Ausar's honeybee-themed album incorporates a clever mix of whip-smart lyrics, adventurous beats, and recorded excerpts from a beekeeper. The Chicago rapper and vocalist's EP is buoyed by his confident delivery and wittily titled tracks. The titular opener has a sumptuous jazz-inflected beat that pairs well with Ausar's quick-witted lyrics:  "Been a busy bee. Been the talk of the town. Ever since I decided to leave, built a hive at the base, and I been buzzing since." My other favorites are the high-energy "Stinger" and "Bee Sides Freestyle" where Ausar's voice gracefully rides each beat. The album ends with "Hive" which is really two songs in one as the beat flips at the halfway mark, demarcating a split between the slow, neo-soul beginning from the sped-up delivery Ausar delivers at the end. Ausar took great care to create a project that has an airtight theme from beginning to end and for that, he's earned well-deserved buzz.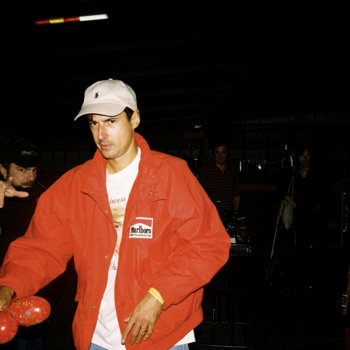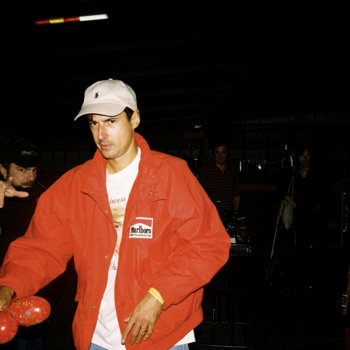 Merch for this release:
Vinyl LP
Inundated as we are with three-or-four-piece groups shout-singing in non-American accents over dry and wiry guitars—occasionally punctuated with a saxophone—it's easy to forget there are entirely different, decidedly stranger, and infinitely more interesting ways of doing post-punk. Melbourne band EXEK's version of that most vaguely-defined of genres is submerged-sounding, dubby, and macabre; reliant on wormy groove and peculiar atmospherics to communicate a dissatisfaction with and disassociation from modern life. One might even call the group psychedelic if we were allowed to call things psychedelic these days without it meaning King Gizzard or whatever. Anyway, Good Thing They Ripped Up the Carpet is kind of a two-for-one from EXEK, the first half being new material while the second half is a compilation of tracks that have popped up here and there since 2015. Doesn't really matter, though, since the entire thing feels like the funhouse mirror version of all the cool music you already like, a weird trip soundtracked by the Stranglers or the Fall; plus it's a tad less discordant than 2019's Some Beautiful Species Left, if that bothers you either way.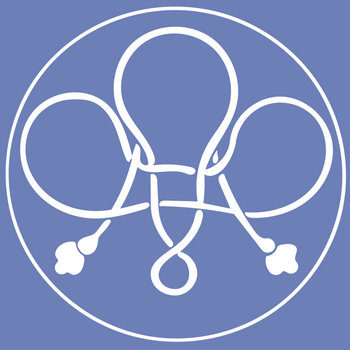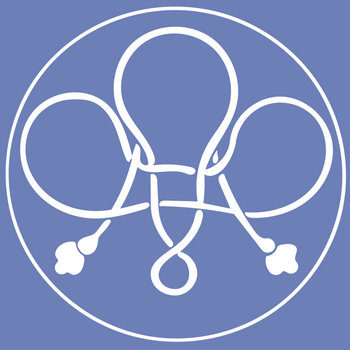 Merch for this release:
Cassette, T-Shirt/Apparel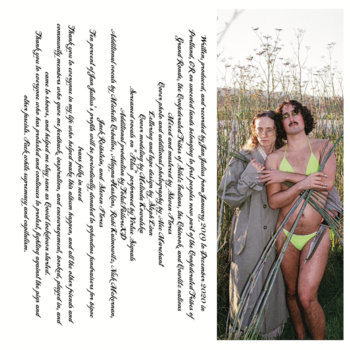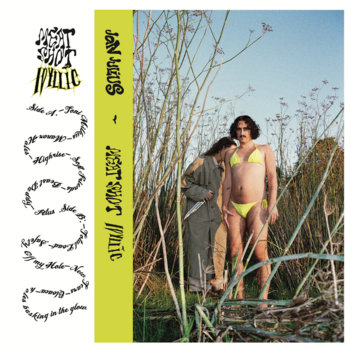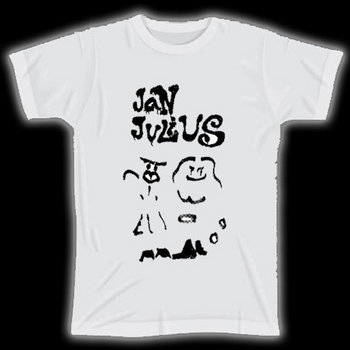 Much has been written about how hyperpop is fundamentally queer, and beyond that fundamentally trans—many of the burgeoning subgenre's most well-known innovators are, and the inherent absurdity and disembodiment of heavily manipulated vocals, insistent beats, and plasticky-smooth synth textures collide in incredible ways to give a viscerally relatable picture of trans-ness, shot through with the absurdist humor so many of us lean towards to parse our relationship to the world. Portland's Jan Julius is a clear part of that tradition, using many of those same sonic signifiers to create dance-pop with sparkling melodies, urgent beats, and evocative lyrics. (I will also note that there is more than a bit of '00s pop-punk in the vocal melodies, a thing I really dislike in its original form but decontextualized in this way feels like a playful flip both on youthful nostalgia and conventional masculinity.) In Julius's world, familiar to me from my own youth, there is a sense of both the apocalyptic and the hopeful—desperate sex when there feels like there's nothing else left ("Manor Holes High Rise," "New Tears"), barely sci-fi visions of queer life in a militaristic police state ("Beast Daddy," "Total Load"), the interpolation of the constant threat of violence against queer people against the seeking of pleasure (the incredibly intense closer "Holes Basking in the Glow"), the joy of finding your people ("Cloaca"). It should be mentioned that Julius is a good songwriter and producer; this album isn't just here because of what it signifies. It's also here because this is incredibly well-constructed music, able to blend vulnerability and sharpness, lust and fear, into a lustrous mix.
The sunny tenor of Kezia's debut mirrors the sun-drenched surroundings of her home state California. Kezia's debut album is filled with saccharine lo-fi R&B melodies that accompany her confident delivery. The bedroom pop-tinged opener "Portland" hooks listeners with Kezia's heartfelt lyrics and her silvery voice. My favorite tracks are the anthemic "south!" which marries a slick melody with sex-positive lyrics and the dreamy pop-influenced "megan fox". The album ends with the slow and steady "wreck ;(" where the sensuous melody swimming pairs with Kezia's dulcet voice. On claire Kezia's penchant for raw, honest lyrics and playful beats is a winning recipe.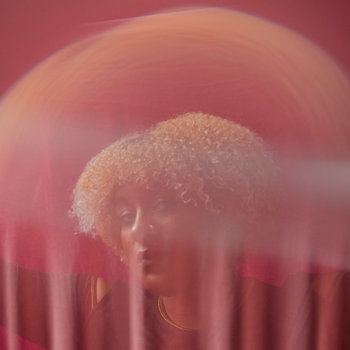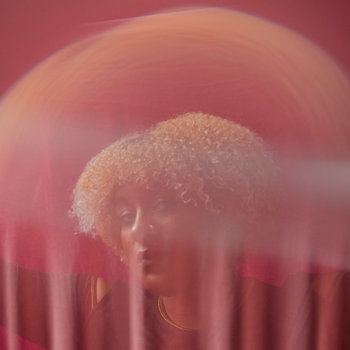 Merch for this release:
Vinyl LP, T-Shirt/Apparel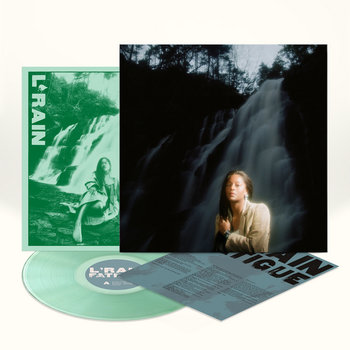 Taja Cheek's previous album as L'Rain was an atmospheric collage of tape loops and wafting vocals on which the Brooklyn-raised singer and producer tried to process the recent passing of her mother. On Fatigue, her excellent sophomore album out today, she's still working through personal challenges, but now the music is louder and more visceral, an assertive mix of gospel, R&B and pop with abrupt scene changes. Though she's still honoring her mother, Cheek looks inward on Fatigue to sing about her mental health journey, a dissolved friendship, and the struggles of coping with death. It's also a Black record that dabbles in the nuances of the culture: "Black Clap" refers to the handclap game that young Black girls play in their neighborhoods, and the title "Suck Teeth" alludes to our universal sound of disapproval. "Love Her" is a joyful interlude where Cheek and a former roommate sing a made-up song and break down laughing. Moments like these give the album its texture, making it one of the most intriguing projects of the year and the best in Cheek's brief catalog. While Fatigue can be a challenging listen, it's also incredibly immersive, the feeling of being dropped into a new place and wading through. Yet the trek isn't arduous, and in the end, it makes Fatigue one of the top albums of the year so far. 
Merch for this release:
Vinyl LP
To my depressive nerd brethren, burying their sorrows in JRPG binges, old-school anime, and kawaii critters: I'm thrilled to report that we finally have an album for us, by us, and it's absolutely stellar. Pictures of Your Pets, the latest from Charleston, SC emo band Newgrounds Death Rugby, is an extended, impassioned reflection on grief interwoven with nods to classic video games and anime; heartrendingly sung confessionals presented through the lens of nerdy nostalgia. The biggest highlight, "ʕ•̫͡•ʕ•̫͡•ʔ•̫͡•ʔ•̫͡•ʕ•̫͡•ʔ (Bears)" might be a pain in the ass to type out, but it's a wonder to behold: a stark display of bridge-burning ("Just be honest/Say you hate me/Be an adult/Forget we ever held hand") that builds to a shuddering, desperate breakdown — proceeded by a sample of combat dialogue from The World Ends With You, a 13-year-old JRPG ("Follow my lead…screw that!"). The first time I heard it, I recognized it instantly, and I couldn't stop smiling: not just because my loves of emo and nerd-dom had collided, but because that sublimation testifies to a very specific kind of coping that I know all too well. Granted, you don't need to be an otaku to get a kick out of this LP, just an appreciation for modern emo, math rock, and no-bullshit songwriting. But if you know, you know…and you'll be floored.
Derya Yıldırım & Grup Şimşek
DOST 1
Merch for this release:
Vinyl LP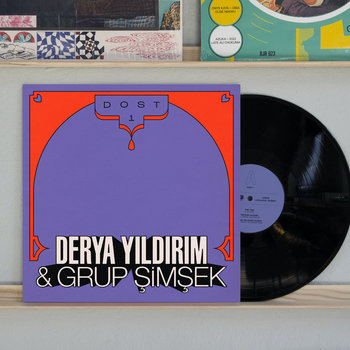 Derya Yıldırım & Grup Şimşek make modern Anatolian psych-pop music that is somehow both luxuriously sedating and danceable. Derya Yıldırım's vocals are woven over the bağlama (Turkish lute), stringed instruments, and synth, which join together in meandering jams to give the band their distinctive take on 21st-century psychedelia. While the band's lyrics are sung in Turkish, the group's members are spread out across Europe, living in France, the UK, and Germany, adding an international nuance to their songs. Like their last LP, Kar Yağar, this record draws on the deep archives of Turkish poetry. The lead single 'Haydar Haydar' is a translation of 17th century Alevi poem about philosophy, culture, and spirituality. This album is the first of two-part series, with a second 'Dost' to be released later this year. Dost translates roughly as 'friend' in Turkish, I would love to be friends with the hypnotic atmosphere created by this record.