ESSENTIAL RELEASES
Essential Releases, June 24, 2022
By Bandcamp Daily Staff · June 24, 2022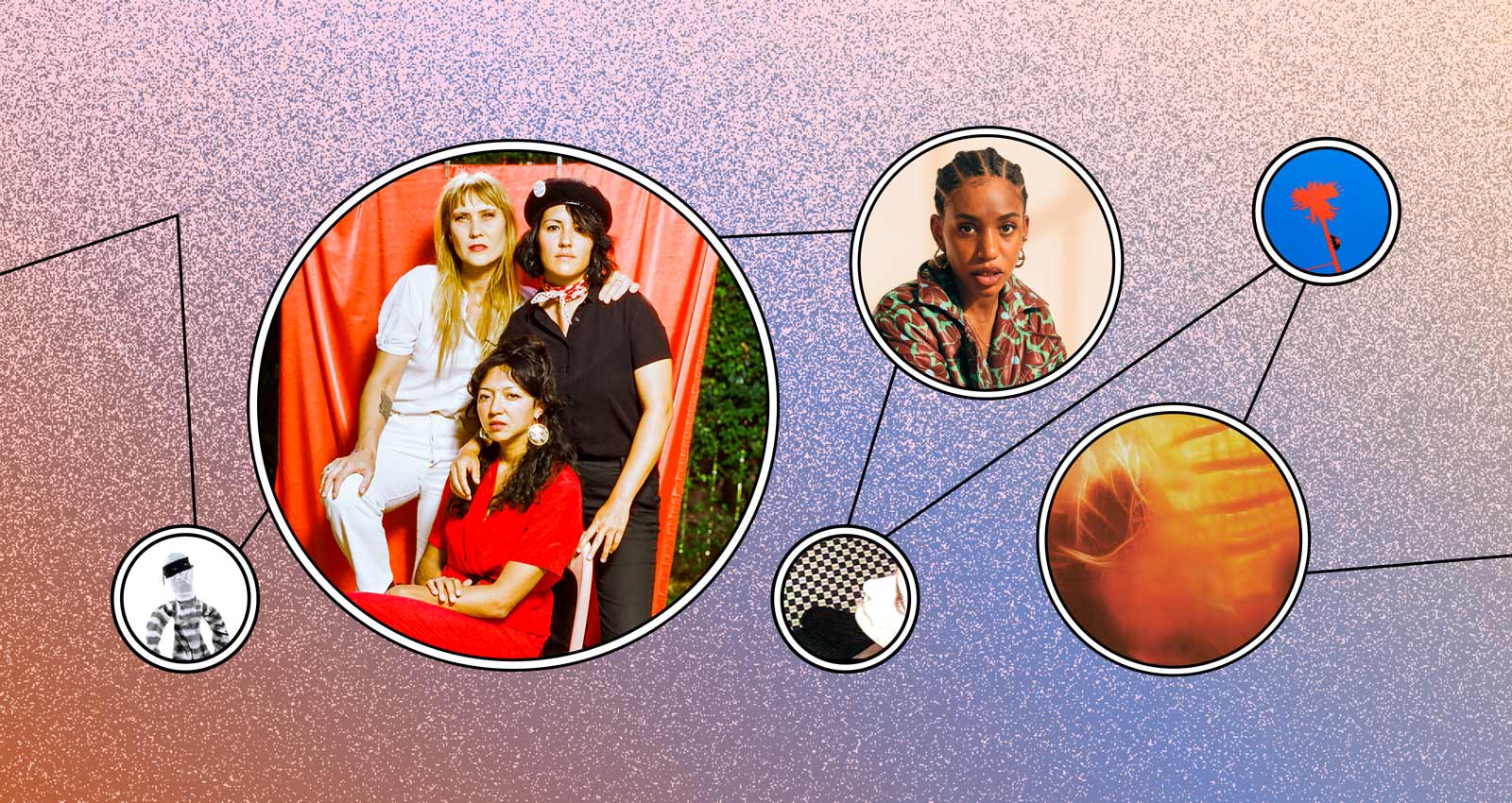 Welcome to Essential Releases, our weekly roundup of the albums that we can't stop playing, and that we think you need to hear.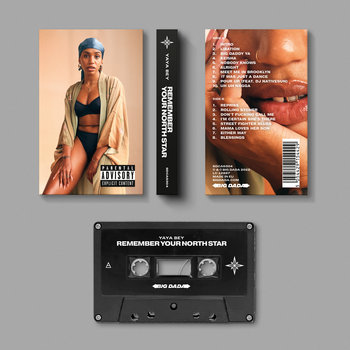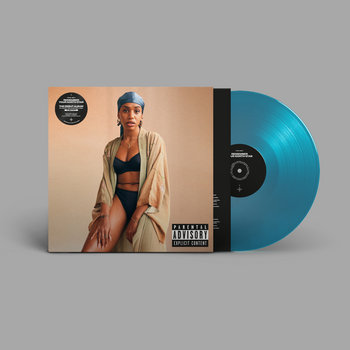 .
00:10 / 00:58
Merch for this release:
Cassette, Vinyl LP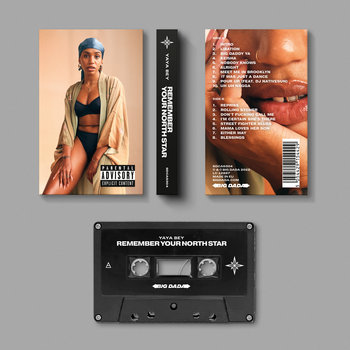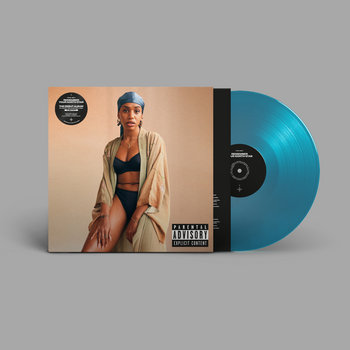 "Why you don't like nice things," sings Yaya Bey on "Keisha" the lead single from her debut full-length album Remember Your North Star. After dazzling critics with her Madison Tapes EP Bey is back with a searing dive into the impact sexism has had on her life and others. "How would we explain to god we've used up all the water on the boys," she asks on "libations" a short poem that describes how girls are socialized to give without expecting reciprocation. While the album's main theme is misogyny's insidious presence, Bey also finds inspiration in the everyday moments of life. Bey sings about nascent love on "meet me in brooklyn" and "pour up". "Oh baby pay attention to the bass line/Yeah baby there's a party at my waistline," she sings on the latter track. The album closes with the forthright "blessings": Nothing I love that I can keep/Cause nothing ever really belongs to me/When it all leaves it's a pain to see/But there's blessings all around me," she sings. Remember Your North Star is an excellent guidebook to Bey's most honest thoughts and hopes.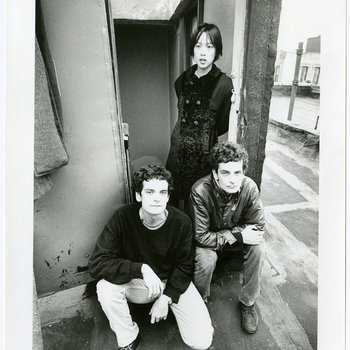 .
00:10 / 00:58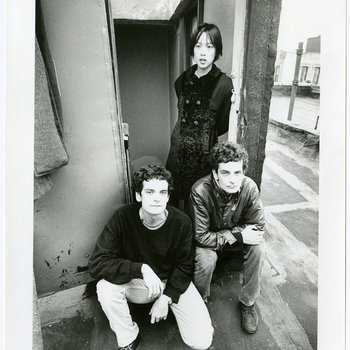 Is there any band as untouchable as Blonde Redhead in the 1990s? The answer is "no." Not that anyone remembers how Blonde Redhead sounded in the 1990s; understandable since, post-Melody of Certain Damaged Lemons, BRH went all dreamy and pretty and ended up on 4AD and then on television shows, and then there was the time I heard them while shopping for shoes in Nordstrom's in West Los Angeles and that was very weird! But before that, Blonde Redhead were a post-punk, post-Sonic Youth, no wave, a too-cool-for-you arty guitar rock band whose urbane bedlam could slice through the infernal silence of your boring teenage life with angular aplomb, and nowhere more concisely and seemingly without much effort as on Fake Can Be Just As Good. Featuring Vern Rumsey of Unwound on bass (RIP), Fake Can Be Just As Good is as carefully constructed as a spaceship and as unfathomable as stardust. If you like Horsegirl but hate everyone who reviewed Horsegirl, listen to this.
Hardcore kids need no introduction to Justice Tripp. Frontman of beloved Baltimore bands Trapped Under Ice (often shortened to TUI) and Angel Du$t, head honcho of Pop Wig records, and a longtime mentor and friend to breakthrough darlings Turnstile, he's a legend of the contemporary hardcore scene, on the stage as well as behind the scenes. That said—and apologies in advance for the awful pun—the man's no one-pit pony, treating each project as a free-flowing creative exchange, rather than an act of fan service. We saw this on Angel Du$t's most recent album, which scaled back TUI's singular fury in favor of a wider, almost playlist-like approach influenced by jangle rock, surf music, and even R&B. And we're seeing it again with his new solo endeavor COLD MEGA, a set of quirky, catchy indie pop songs, with flourishes of dub, electronica, and noise rock—and, with its lack of fierce breakdowns, screaming solos, and gang vocals, the furthest point Tripp's traveled from his old stomping grounds. Like all good solo projects, the record (written, recorded, and produced almost entirely by Tripp) gives longtime fans the chance to engage with lesser-known aspects of a revered artist's craft—in the case of songs like "MAKE YOU CRY" and "FLOATING," his work as a producer and curator—while also reinforcing their pre-established gifts (sticky hooks, rowdy bleeding-heart arrangements) so new listeners get a proper introduction. Ironically, this eight-track anomaly may well be the entry point of choice for the uninitiated or casual listener—a fleeting but satisfying look into one of hardcore's brightest minds, minus the hardcore. To the purists out there, don't be salty. I promise you'll have a blast too.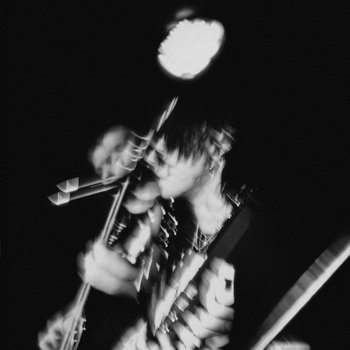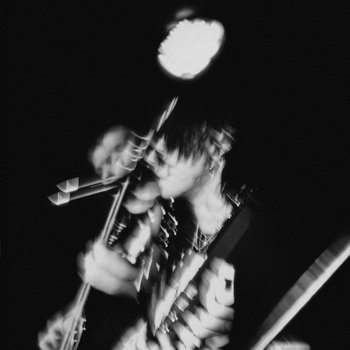 Merch for this release:
Vinyl LP, Compact Disc (CD), T-Shirt/Shirt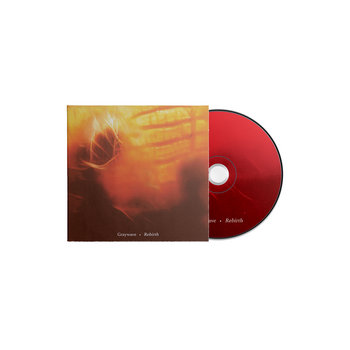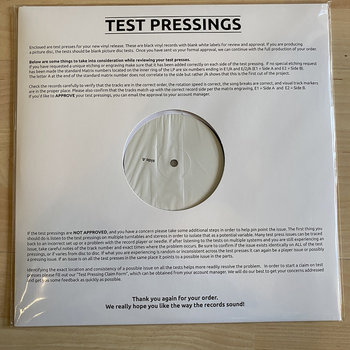 Graywave is Jess Webberly, a multi-instrumentalist from Birmingham, England with a knack for crafting shoegaze-inflected dream pop that's simultaneously ominous and addictive, elegiac and aggressive. Her excellent new album, Rebirth, follows the same slow, sinister pacing and explosive dynamics associated with bands like Deafheaven and Slow Crush, but on a more focused, intimate level. Having entrenched herself in the brutish, no-bullshit musical economy of UK punk in her formative years (she previously played guitar and sang backup in Stranded, a metallic hardcore outfit active from 2016-2018), Webberly recognizes the importance of filling the space with just enough heaviness to get one's heart pumping (somber synths on "Build," rabid, frothing drums on "Red") but never to the point where the simple, effective melodies buckle under their own weight. Her discipline and tact, along with her majestic, sirenlike voice, render her music an outlier in this crowded, longform-skewed field, which often falls prey to extended periods of sameness and amorphous, muddled mixes. This is required summer bummer listening right here, folks.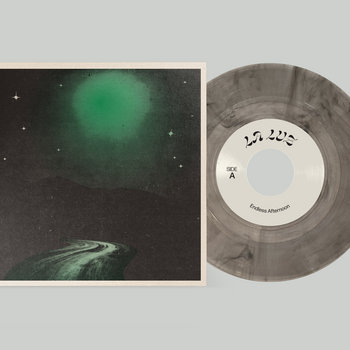 .
00:10 / 00:58
Merch for this release:
7" Vinyl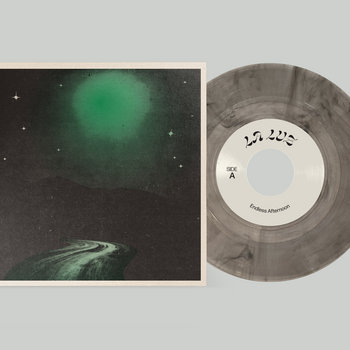 La Luz songwriter and lead guitarist/vocalist Shana Cleveland may not be a native Californian but her heart belongs to the Golden State, and so she pens love songs to it forever. Two of them are pressed for posterity on this lovely 7-inch single, following up last year's similarly lovely La Luz. A-side "Endless Afternoon" is another one of Cleveland's gentle odes to her country life, a meandering doo-wop track that shimmers and bends like a heatwave over the green, green grass of California's easternmost regions. But wait! B-Side "San Fernando Shadow Blues" whisks us back to the concrete flatlands of Southern California, where keyboardist Alice Sandahl's sinister synth lines imbue a tale of escape with a burbling urgency anointed by the band's heavenly harmonies, a trio of music angels blessing the highway from suburban hell to wherever you want to go.
Merch for this release:
Compact Disc (CD)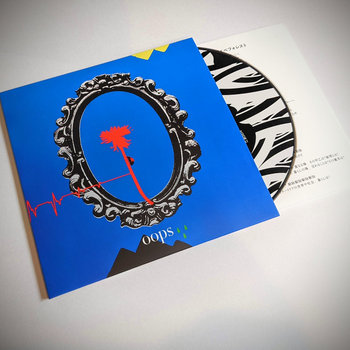 This "demo" by Osaka punks OOPS isn't actually a demo—it folds in songs from their 2020 7-inch with several new ones featuring vocalist Yokota Minami, who joined after that release was recorded. Demo comes out of the gate screaming with speedy hardcore ripper "ウイルスコンバット," something this group executes with precision, but also includes several dancey post-hardcore tracks. (When was the last time you heard a wah pedal in the verse and a screamy chorus together, and it worked? Check "あべこべフォレスト.") This is a band that can do hooks and spaciousness as ably as it can density and fury; like Cult Objects, who I wrote about two weeks ago in this space, it all feels of a piece with '90s/early '00s punk experimentalism, before the rise of blogs and the attendant access to entire discographies from previously-hard-to-find bands made strict subgenre adherence more common. The energy throughout is palpable. Closer "SLOW BURN" might be the most inventive of the lot; it turns a jaunty dub-ska downstroke into a playful rhythmic pattern for Yokota to bounce off. On Osaka label Mouse, a newer label to watch.