ESSENTIAL RELEASES
Essential Releases: Alternative Country, Trip-Hop, Afrofunk and More
By Bandcamp Daily Staff · June 18, 2021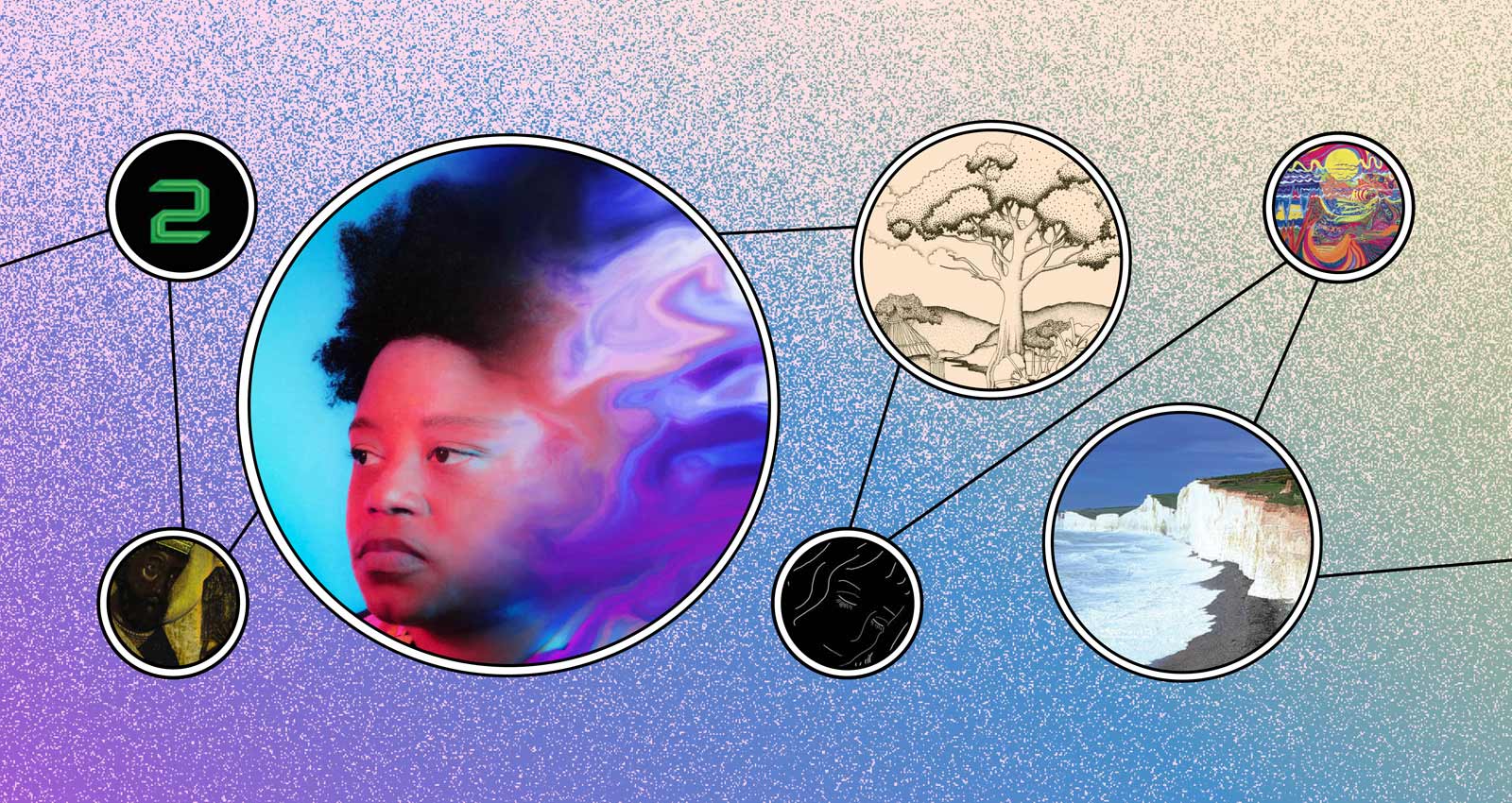 Welcome to Essential Releases, our weekly roundup of the albums that we can't stop playing, and that we think you need to hear.
Merch for this release:
2 x Vinyl LP
Unless you're well-versed on '90s trip hop, more specifically its Bristol roots, Alpha's name probably won't ring a bell. Despite amassing local success, nabbing prominent co-signs (most notably by area heroes Massive Attack, who made Alpha inaugural signees to their Virgin Records imprint Melancholic), and releasing collaborations and remixes with Jarvis Cocker, Horace Andy, Coldplay, and others, the group never hit it big. Whether that's owed to the stiff competition at home—Massive Attack, Portishead, Tricky—sub-par PR, or plain old bad luck is unclear; at any rate, the enigmatic Alpha have stayed the course, cranking out over a dozen albums' worth of moody, Bacharach-esque soundscapes. Their twelfth vocal album, Failure, plays like a time capsule of that bygone era, with an abundance of cinematic strings, billowing dynamics, and forlorn atmospheres. The proceedings are uniformly moody and yet sonically diverse thanks to the five guest vocalists showcased across the album, whose delivery styles range from tender and Britpop-y ("Subliminal Bliss" featuring Jakeoat) to layered and heady ("Sleeper Dreamer" featuring Yinshyen). The end result is a perfect chill-out album for these hot summer days, vintage trip hop that still feels fresh.
Merch for this release:
Vinyl LP, Compact Disc (CD)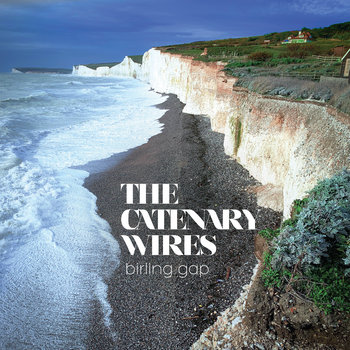 When I interviewed Glenn Donaldson of The Reds, Pinks, and Purples a few months ago, he said something I found really interesting, which is that "Indie pop is folk music that's just a little more arranged, with electric instruments." That's not a terrible way to describe the sound of Birling Gap, the third release from the Catenary Wires. The band was formed as a duo by indie pop legends (Amelia Fletcher and Rob Pursey of Heavenly, Talulah Gosh, Tender Trap, etc.) in 2014 but have expanded to a five piece for Birling Gap; a smart, grown-up pop record takes the bright melodies, layered arrangements, and quirky instrumentation of mid 60s sunshine pop and folk-rock, and mashes it up with the melancholy and self-reflection of middle age. Layers of warm synthesized horns and shimmery organs add a expansive quality to the songs that belies their picaresque subject matter—highlight "Mirrorball" tells the story of two divorcees falling in love at an 80s dance night, while "Canterbury Lanes" is indebted to the Kinks' wry, observational tales of pastoral England. Birling Gap is a charming and intelligent release from a pair of indie scene veterans not interested in coasting on nostalgia, which clearly means they are still young punks at heart.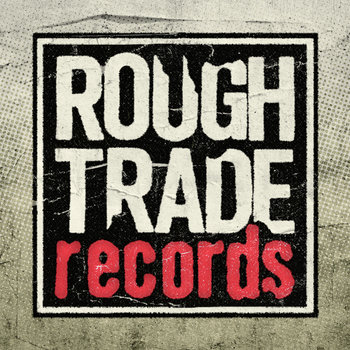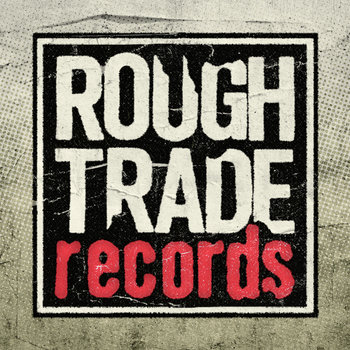 Merch for this release:
Vinyl LP, Compact Disc (CD)
Navigating the catalog of UK artist Dean Blunt is not a task for the faint at heart. For one thing, it involves separating his main projects from aliases like Blue Iverson and Babyfather—even though the musical difference between them is often slight. It also requires unraveling more than a few mysteries: What, if anything, is the connection between the Hype Williams that featured Blunt and erstwhile collaborator Inge Copeland and the Hype Williams who released an album on Big Dada in 2017? All of this makes trying to get into Dean Blunt a bit like trying to get into The Fall: Even if you wanted to, you'd have no idea where to start. Black Metal 2 arrives as an antidote to this dilemma. A sequel to his 2014 stunner Black Metal, the album handily condenses all of Blunt's chief characteristics into a streamlined, 23-minute package: the moody, oppressive atmospheres, the waves of aqueous guitars, and the presence of a female vocalist to counterbalance Blunt's solemn baritone. (The vocalist's name is uncredited, because nearly everything on a Dean Blunt record is uncredited.) The songs here are among the most beautiful and hypnotic in Blunt's vast catalog: the slow, orchestral pulse of "VIGIL"; the woozy, almost trip-hoppy "SKETAMINE" with its wobbly guitars; the moody thrum of "LA RAZA," which sounds like an old cowboy ballad as filtered through Blunt's abstract sensibilities. Black Metal 2 is a hushed and disarmingly gorgeous record, its ghostly songs appearing for a brief moment, then evaporating into the air.. The only problem with it is the question it raises when it's over: "OK, so—where do I go next?"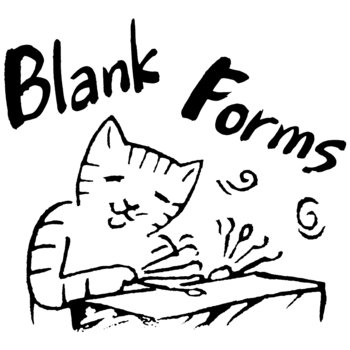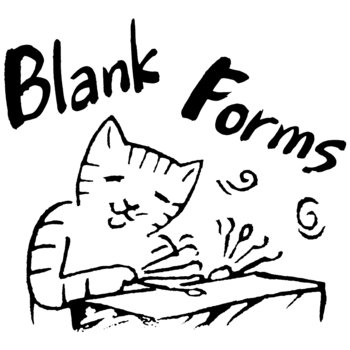 Merch for this release:
Vinyl LP, Compact Disc (CD)
By the late 1960s, the trumpeter Don Cherry had become a leading voice in avant-garde jazz by crisscrossing the United States and Europe to immerse himself in different scenes. There was no telling where he'd pop up and with whom; such creative curiosity made him a favorite amongst listeners and fellow musicians. In '68, Cherry flew to Sweden with his partner, Moki, and her daughter, Neneh, where he gathered local artists and led various workshops that emphasized vast forms of creativity, including but not limited to Indian scales, breathing, silence and drones. Then that summer, the saxophonist Göran Freese invited Cherry and other players to jam at his house, putting those workshop lessons to good use. Out today, The Summer House Sessions is some of Cherry's best work, a vast set of remarkable songs made up on the spot. The highlight is the two-part opening track, a free jazz excursion which, when played in one take, totals 46 minutes and centers on charging drums, whistling clarinets and short-bursting saxophone and trumpet wails. Conversely, "Summer House Session 4" is more subdued although the sound is still active: Cascading percussion provides the backdrop for the band's dueling horns. There's a palpable radiance to this LP, the spirit of performing with fast friends in a new setting without boundaries or expectations. The Summer House Sessions unearths an important part of Cherry's musical journey, one we didn't know existed but very much needed.
Merch for this release:
Vinyl LP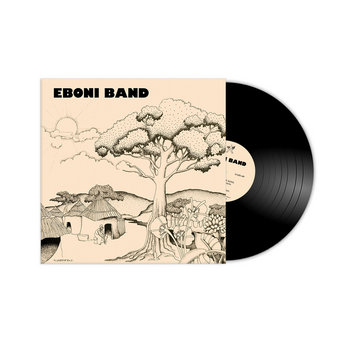 Eboni Band's 1980 album (reissued by the always-excellent Toronto label We Are Busy Bodies) is, first and foremost, a pretty terrific slab of Afrofunk and soul that is very clearly of its period but retains a timeless feel—put this on at a backyard or stoop-front gathering this weekend and it'd still be a crowd-pleaser. This is no surprise—Eboni Band was Ivory Coast label Eboni Records' house band, set up in the late '70s after the Motown model by Motown Studios alumnus Gerald Theus, and this, the first Eboni Records release, was recorded in LA with a stunning cast of musicians both American and Ivorian. Fred Wesley, of the J.B.s and Parliament Funkadelic, is a player here, along with other well-known session greats like Ernie Fields Jr. and Nolan Smith, and their Ivorian counterparts include most of the Eboni roster—kora player Lamine Konte, bandleader Mamadou Doumbia, and so forth. The whole affair was produced by Art Stewart, who worked on classics by artists like Marvin Gaye, Teena Marie, and Rick James. Opener "Sing a Happy Song" is ebullient funk, while "Desire" is as sleek and sensual as it should be and "Fasso" is soulful and spiritual. My favorite track is probably the rousing "Mogofindeo-Sopeunte (Get Together)," a bright ode to pan-African solidarity and celebration in which Konte's kora matches perfectly with those classic Motown bouncy horn stabs.
Merch for this release:
Compact Disc (CD), Vinyl LP
For anyone familiar with Amythyst Kiah's contributions to the celebrated folk quartet Our Native Daughters or her Grammy-nominated song "Black Myself," her alt-country debut Wary + Strange is a departure from her more roots-tethered work towards an iconoclastic, hybrid style. With production help from Tony Berg (see: Phoebe Bridgers' Stranger in the Alps), the Chattanooga, Tennessee musician delivers an immersive sound ferried by her strong, resonant vocals and colored by unexpected textures from buzzsaw bass harmonica to crackling ambient drone. In an interview with The New York Times, Kiah describes her sound in terms of a Southern Gothic magical realism, explaining her vision for the album as, "This idea that you have a setting that is very familiar, very real, but then there's these weird, otherworldly bits and pieces within it." And for a musician like Kiah, being both Black and queer amidst a predominantly white landscape like country music is an unexpected disruption in and of itself. "I pick the banjo up and they stare at me/ 'Cause I'm Black myself," she sings with deep-chested defiance on the anti-racist anthem which earned her a Best American Roots song nomination. A deeply emotive record, Wary + Strange is a revelatory new sound from one of country's rising stars.
The Buffalo rapper King Ralph repeats the title of his latest record—C'mon King—in nearly every song; but each time, it takes on a different meaning. On "Coast," it's invitational: "C'mon, King, come and coast with us"; on "Back Blocks," it's motivational: "C'mon, King…they don't wanna see me on top, they'd rather hit me with shots and leave me to rot"; and on "Silver Spoon," it's inspirational: "C'mon, King, I wasn't born with a silver spoon/ before a king, I was a goon from the gutter/ I grew wings and I fluttered." That Ralph can instill those two simple words with such vastly different nuance every time is just one indication of his gifts. The brief LP—which features fellow Buffalo rapper Elcamino on eight songs and Mobb Deep's Havoc on one—is an origin story written in pointed verse, the tale of Ralph's ascent to the throne delivered in lines that prove him worthy of the honor. The production throughout remains grainy and nostalgic: spiraling strings, bleary organs, chopped-up soul loops. But all of it exudes warmth; there's a brightness and optimism to C'mon King that courses through the album, even when the subject matter is bleak. There is precious little information about King Ralph on the internet right now; but a few more albums as good as this one, and that number will undoubtedly skyrocket.