ESSENTIAL RELEASES
Essential Releases, July 8, 2022
By Bandcamp Daily Staff · July 08, 2022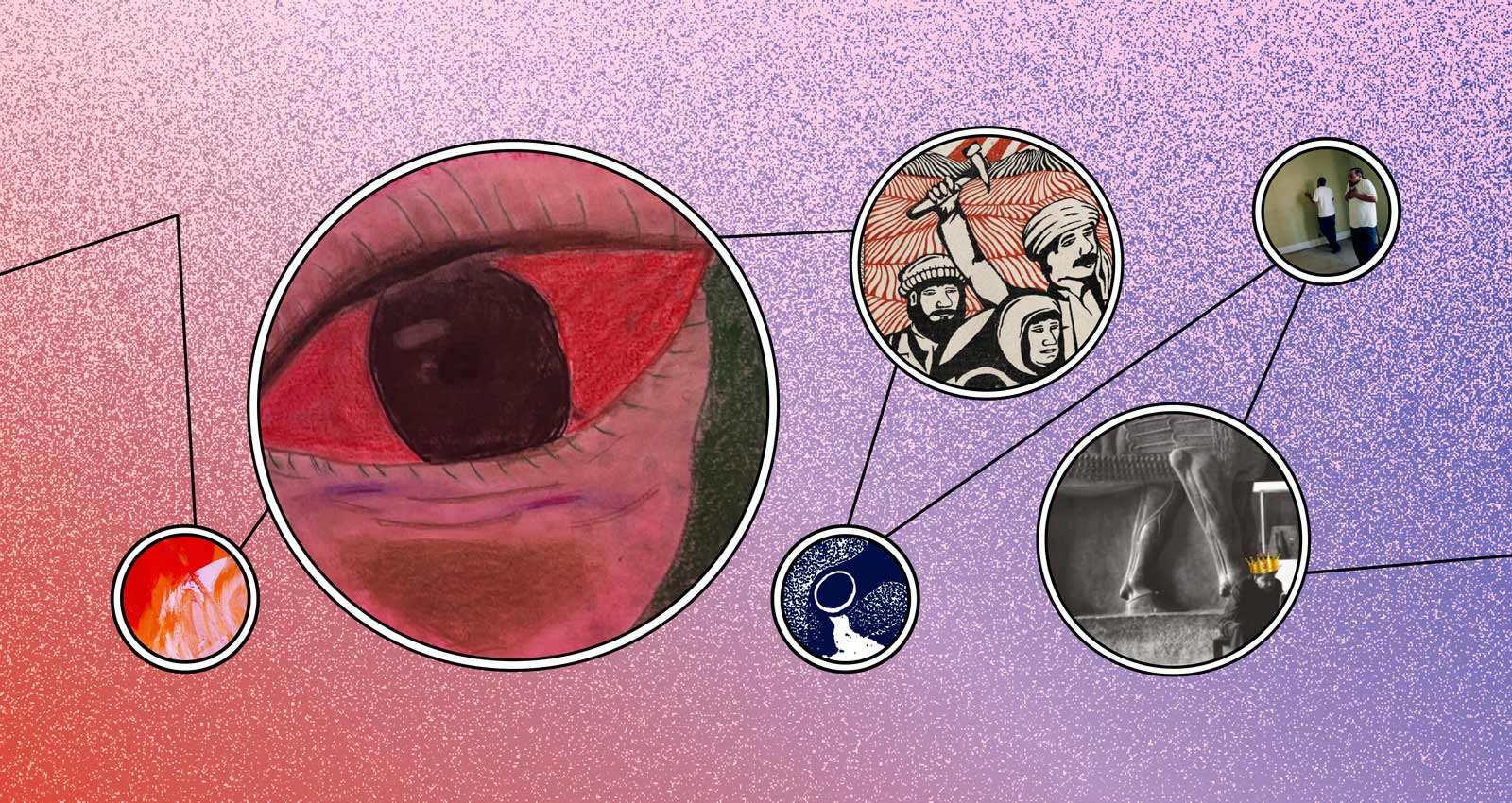 Welcome to Essential Releases, our weekly roundup of the albums that we can't stop playing, and that we think you need to hear.
Merch for this release:
Vinyl LP, Compact Disc (CD)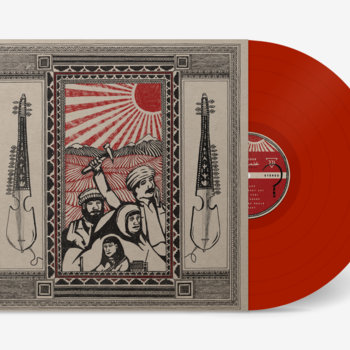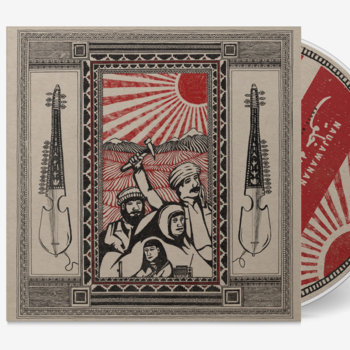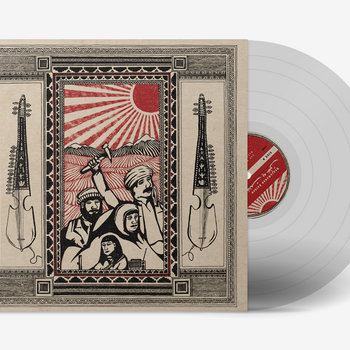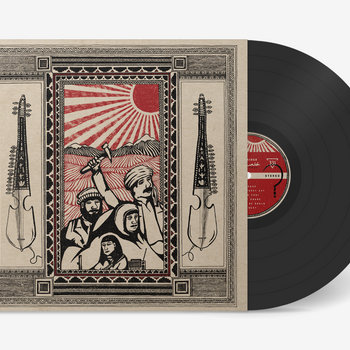 N.R. Safi was born and raised in Tucson, Arizona, cut his teeth in the desert's psychedelic rock scene as a member of Myrrors, and now lives in the Netherlands, but his heart and art belong to Afghanistan. The musician created Naujawanan Baidar in the late '10s after inheriting a cache of homemade cassette tapes from his grandfather, comprised mostly of hand-dubbed mixes and radio rips from '70s and '80s Kabul. His first two tapes, compiled into LP form in 2020, developed these errant recordings into an innovative exercise in musical archivism; their heady sound collages documented Afghan music history, but also deconstructed it, resulting in an impressionistic inter-generational dialogue. On Khedmat Be Khalq, Safi takes a more pointed, unified approach, mining a trove of his own design (with the exception of "Mosaheba مصاحبه," a reinterpreted version of a traditional Afghan melody). The sound is rooted in various strains of Afghan folk (rubab, armonia, ghichak), as well as heavy psych, krautrock, and industrial; the lyrics, which are sung in Farsi and bathed in distortion, draw connections between the trials and tribulations of the Afghan people and the global resurgence of fascism and fundamentalism. What we're left with is a one-of-a-kind LP that spotlights Afghanistan's criminally overlooked musical heritage—not only as a labor of love, but as a speaker-bursting wake-up call to the rest of the world. And God knows we need one.
I have made it something of my personal mission to keep writing about the New York rapper King Ralph until either a) other people start picking up on him or b) he gets enough ink to outrank Google search returns for the 1991 John Goodman film of the same name. That his latest LP arrives right at the moment when many of us are also saying some variation of the phrase "fuck Babylon" makes his return all the more welcome (though the fact that this new LP lives on a different page from his previous two is not going to do him any favors when it comes to amassing a Bandcamp following). Like all of Ralph's records, Fuck Babylon is defined not by defeat but by determination—which is part of the reason I've become such a champion of Ralph's music. Songs like "Mt. Sinai" and "Lost Tribes"—the latter featuring frequent sparring partner (and, I think, relative?) El Camino—have plenty of fighting words, but the tone of Ralph's voice is always bright and buoyant; there's something about the way he delivers his bars that actually sounds like he's physically pushing forward, fighting with sunny determination against a wind that's trying to knock him over, and meeting that force with the power of hope. All of this takes place against a backdrop of uplifting samples—sometimes soul music, sometimes the theme to the '50s TV show Rawhide—that add further tonic to Ralph's healing bars. I'm not naive—a record isn't going to change everything that's going wrong in the country right now. But if you're like me, you could use a shot of hope, mainlined to the heart, right about now. And on that front, my friends, King Ralph has you covered.
Merch for this release:
Vinyl LP, Cassette, T-Shirt/Shirt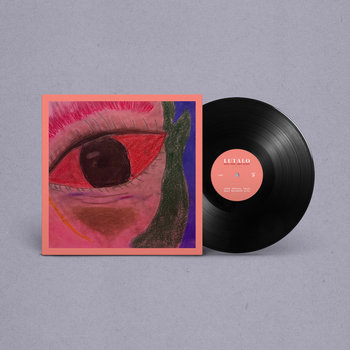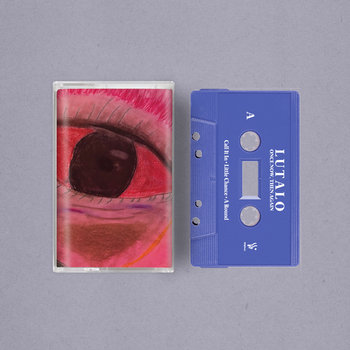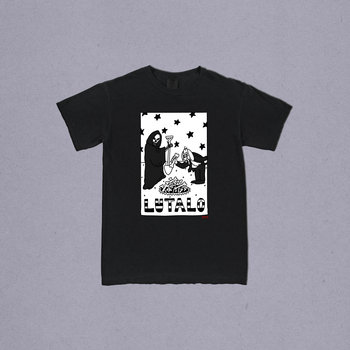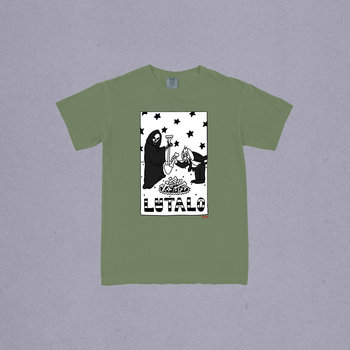 Lutalo's easy-going debut album is a breath of fresh air. Born Lutalo Jones, the Minneapolis native is now based in Vermont and their music reflects the fluidity of their former city life and present pastoral surroundings. Once Now, Then Again seamlessly slips into folk, rock, and soul over the course of its 20-minute journey. The album standout "Little Chance" is an endearing and tranquil song about a struggling relationship. The guitar-heavy "Darkeve" is a reflective track where Lutalo sings "We will ride into the folding sun/Look at those poor fish/They got something to believe in hun/Dealing with my shit." The album ends with the contemplative "For Now" which details growing older and the changes that come with maturity. Once Now, Then Again feels like a leisurely stroll through the park with its thoughtful lyrics and peaceful production.
Merch for this release:
7" Vinyl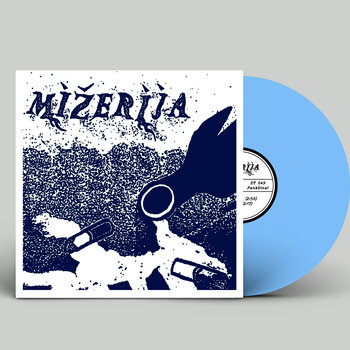 This is not my first time typing these sentiments: when times get tough, I retreat into "comfort listening," music that is so firmly in my personal wheelhouse you could easily make fun of me for it. This delightful record from Zadar, Croatia's Mižerija is exactly that—five tracks of expertly-crafted anarcho-punk on the poppier, gothier side, most of which are reworked from last year's demo. "Gradski Cvjetovi" pairs melancholic, insistent guitar with powerhouse drumming and furious vocals, and features a killer breakdown; "Lanci" is bouncy and melodic and bound for the dancefloor, which makes it all the more disruptive when a clear scream (which later iterates into a howl/bark) pierces through. Both timely and timeless, this is a short release that packs punch after punch.
Petrol Girls
Baby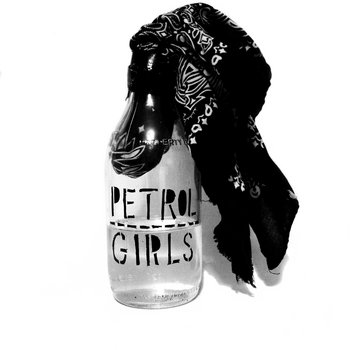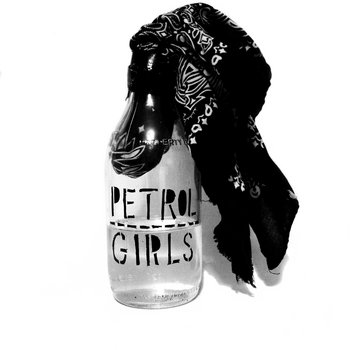 Merch for this release:
Compact Disc (CD), Vinyl LP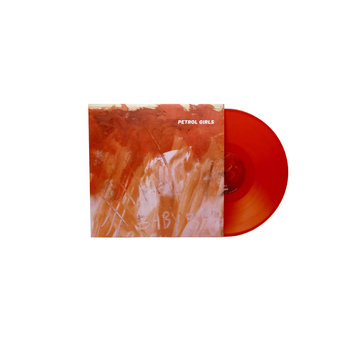 Baby, I had two abortions and I don't care.
Merch for this release:
Vinyl LP, Compact Disc (CD), Cassette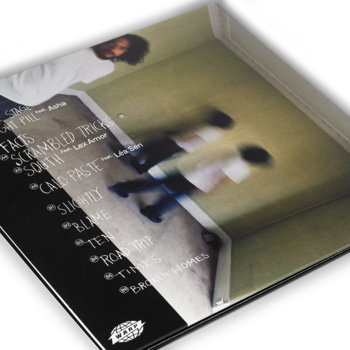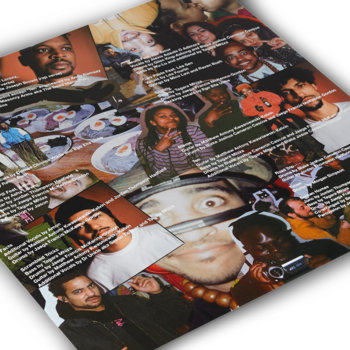 The artist I kept coming back to on my first, fifth, and seven hundredth listen to Wu-Lu's astonishing new record LOGGERHEAD was Tricky. Specifically: third-album Tricky, when the chill veneer of trip-hop had curdled into something more threatening and acrid, when his songs summoned images of worms wriggling their way through dank underground tunnels, or the ticklish feel of spiders' legs on the back of the neck. That same sense of ominousness pervades LOGGERHEAD; Wu-Lu summarizes it in the creepy-crawling opening track "Take Stage," "There's crabs in your bucket/ thieves sold dreams/ controlled subs and suspect/ no many hope for prospect." (The crabs return on the queasy "Scrambled Tricks," and they feel like the perfect metaphor for the record—clammy, clawed, insect-like, unfeeling.) Album high "South" is buoyed by a haunting vocal performance by Lex Amor—if Wu-Lu is Tricky, she's Martina Topley-Bird—and is one long hallucinogenic smear: distended grunge guitars, vocals drowned in echo, rhythms ricocheting like footsteps on wet pavement. The chorus is an angry explosion of sound: overdriven guitar rocketing Wu-Lu's panicked screams up to the fore of the mix. An exercise in sustained uneasiness and dread, LOGGERHEAD matches the mood of the movement.