ESSENTIAL RELEASES
This Week's Essential Releases: French Punk, Polish Pop, Maloya & More
By Bandcamp Daily Staff · July 07, 2017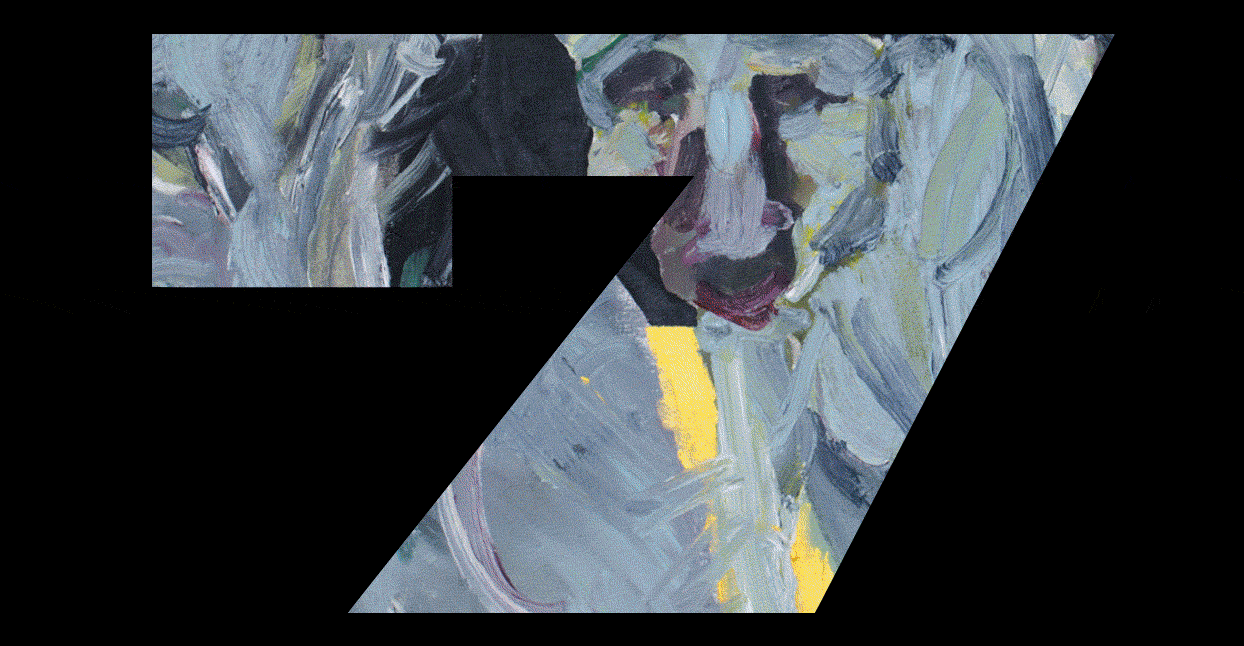 Welcome to Seven Essential Releases, our weekly roundup of the best music on Bandcamp. Each week, we'll recommend six new albums, plus pick an older LP from the stacks that you may have missed.
Au.Ra, Cultivations
Merch for this release:
Vinyl LP, Compact Disc (CD)
UK/Australian duo Au.Ra write the kind of moody, shadowy songs that straddle the line between darkwave and shoegaze. Synths abound: they're draped across the front of the dreamy, mirage-like "I Feel You," billowing slowly as the vocal winds its way through the back; they fill in the blank spaces of "Black Hole," misting down slowly between silvery guitar lines. They give the album a serene, almost otherworldly mood; over that linen-like layer, the band draws thick, straight lines of guitar. The two elements—surging synths and sparkling guitars—work in contrast to one another, and so while Cultivations is moody, it's never grim. Instead, it feels like an overcast summer day: warm, grey, cloudy, and serene.
KOKOKO!, "Tokoliana / L.O.V.E."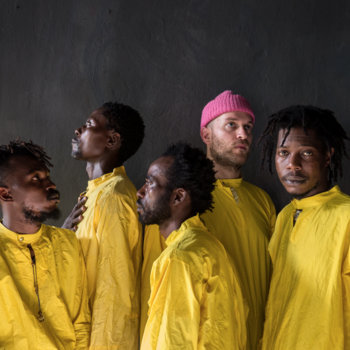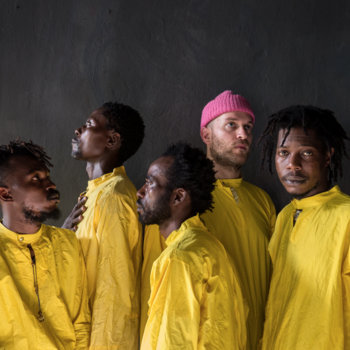 This Congolese collective, like industrial innovators before them, construct some of their instruments from discarded scrapyard objects. They've teamed up here with similarly open-minded world-spanning producer Débruit for two debut tracks of restless, funky, rhythm-driven music that ends up landing somewhere between a Danceteria floor in 1978 and an imagined world from a near-future apocalyptic speculative fiction novel. As this is just the tip of the iceberg, I'm thrilled to see what else they've got in store for us. Jam these tracks loud from your open windows in the searing humidity.
I have a somewhat well-documented penchant for pop music with lyrics in other languages besides English. Łagodna Pianka are from Sędziszów Małopolski, which according to a quick search is "located in eastern Lesser Poland, near the historic boundary between Lesser Poland and Red Ruthenia." That makes me think of the New Jersey suburbs, for some reason. But there's a serious early 2000s New York City rock vibe happening here. Dare I say Łagodna Pianka are Poland's answer to the Strokes? With dancy beats, quick pick guitar, lots of bass, and forward vocals that steal the stage and then retreat into the background, it's suddenly 2002 and I'm on Myspace. Tracks like "Stacja: Sędziszów Małopolski" recall LCD Soundsystem, but better and weirder.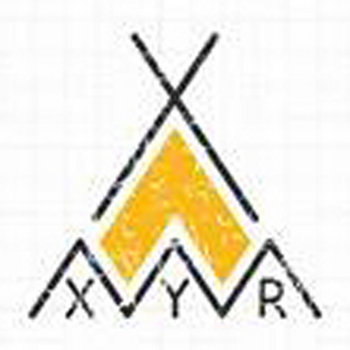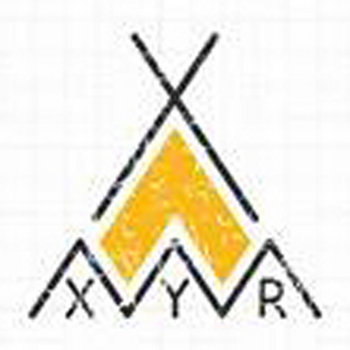 Vladimir Karpov, who records as x.y.r., has built a career on writing synth-driven songs that effortlessly capture the feeling of being stranded on Neptune. His excellent 2014 album, Arktika, was—appropriately—frigid and stark, and emphasized Karpov's knack for the foreboding. And while Labyrinth isn't exactly warmer, it feels simultaneously more meditative and more remote. "Arcana" proceeds slowly, with a soft, pulsing melody that drifts along eerily and moodily. Over the course of its haunting seven minutes, "False Angel Lullaby" creates a feeling of ominousness with just a handful of notes and a steady, clock-like rhythm. And "Shadows of Forgotten Ancestors" layers faint vocals across cottony electronics. According to the album notes, Labyrinth "maps the maze at 'the bottom of self,'" and its songs feel like the soundtrack that plays when the mind is at rest. Karpov's work has always felt like an exploration of other worlds; on Labyrinth, that world is contained within.
Various Artists, BINGO French Punk Exploitation, 1978-1981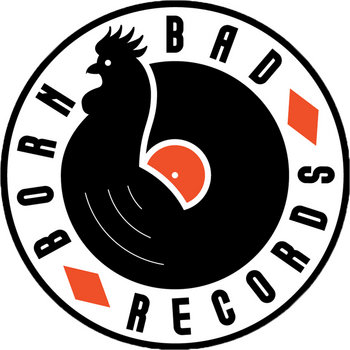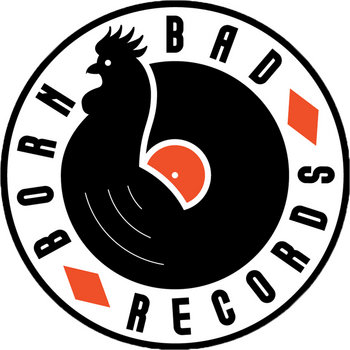 Merch for this release:
Vinyl LP, Compact Disc (CD), T-Shirt/Apparel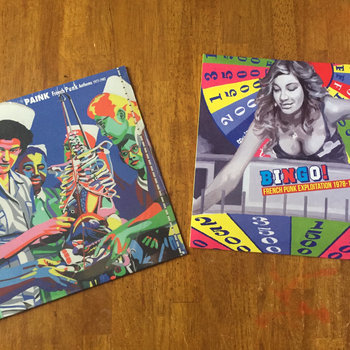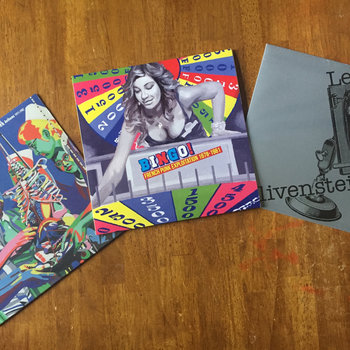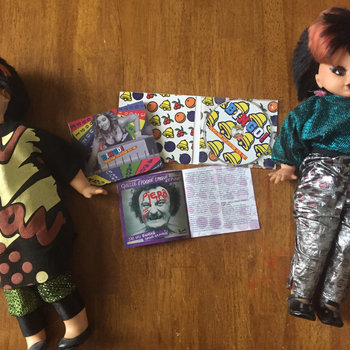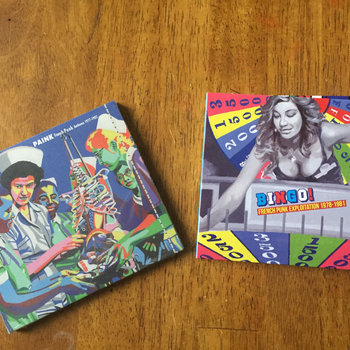 If the fate of every once-cool genre is to ultimately devolve into some form of kitsch, may the results be as enjoyable as those on BINGO French Punk Exploitation 1978-1981: a well-curated compilation from Born Bad Records that is exactly what the title announces, and exactly as hilarious as you might expect considering the source material. The lilting French language has never been the most compatible with the aggro vibe of punk, and this compilation does nothing to challenge that assumption. But nor is it trying to—the songs here aren't really punk, anyway. They're pure bubblegum, stamped out according to a formula and meant to appeal to kids newly turned onto the Sex Pistols, but not quite ready to start sticking safety pins through their earlobes (or anywhere else for that matter.) Like with most comps made up of obscure one-offs, there's a lot of meh to middling tracks to wade through, but there are also some genuine gems in the bunch—I particularly like the new wave-y, early Berlin-esque "Le beau tétard sur son cigare" by Les Marylènes, while "Donne moi ton corps juste pour le sport" by Sublime Deluxe has a bit of Aussie post-punk flavor to it. Sometimes you gotta let yourself appreciate the trash if you wanna truly appreciate the gold, too.
Merch for this release:
2 x Vinyl LP, Compact Disc (CD)
The mid-'70s to mid-'80s is considered a fertile time for maloya music on Réunion Island, a tropical mix of Malagasy, African and Indian acoustic instruments that spawned new strains of funk and soul. Compiled by Réunionese DJ duo La Basse Tropicale, Strut's latest compilation includes tracks from Maxime Lahope, Pierrot Vidot, Françoise Guimbert and many others, all of whom represent a vast spectrum of music on the tiny peninsula. You hear the western influences throughout, like on "Defoule 3e Age," with its strong '70s American funk influence, but this record is something all its own. It properly highlights a scene that's gone unnoticed far too long.
Back Catalogue: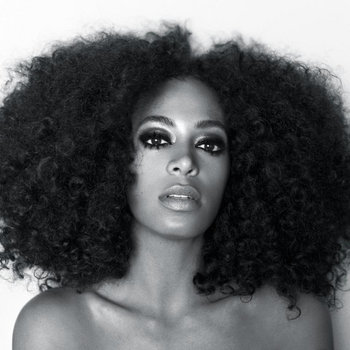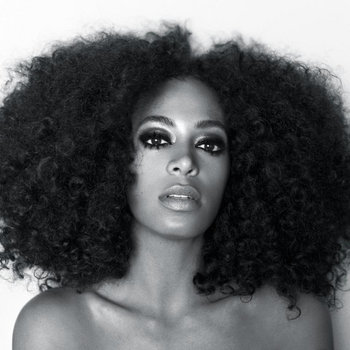 Merch for this release:
Compact Disc (CD)
Last September, Solange Knowles released A Seat At The Table, one of the year's best albums of any genre. Yet in the wake of such greatness, it's easy to forget that, in 2012, the singer released True, an equally great record for different reasons. Where Table is a mid-tempo blend of scant soul, True was a far brighter collection of old-school pop, electronica and new wave. "Losing You" is a dazzling '80s dance number with melancholic undertones: the relationship is fading, and maybe there's no use in holding up facades. The same goes for "Some Things Never Seem To Fucking Work," on which Solange remembers better romantic times. A Seat At The Table was an album for us all; especially uplifting and introspective as it documents Solange's road to self-realization. That path began years ago on True. This was the first step toward the person she's become. We're better for it.