ESSENTIAL RELEASES
Essential Releases, July 22, 2022
By Bandcamp Daily Staff · July 22, 2022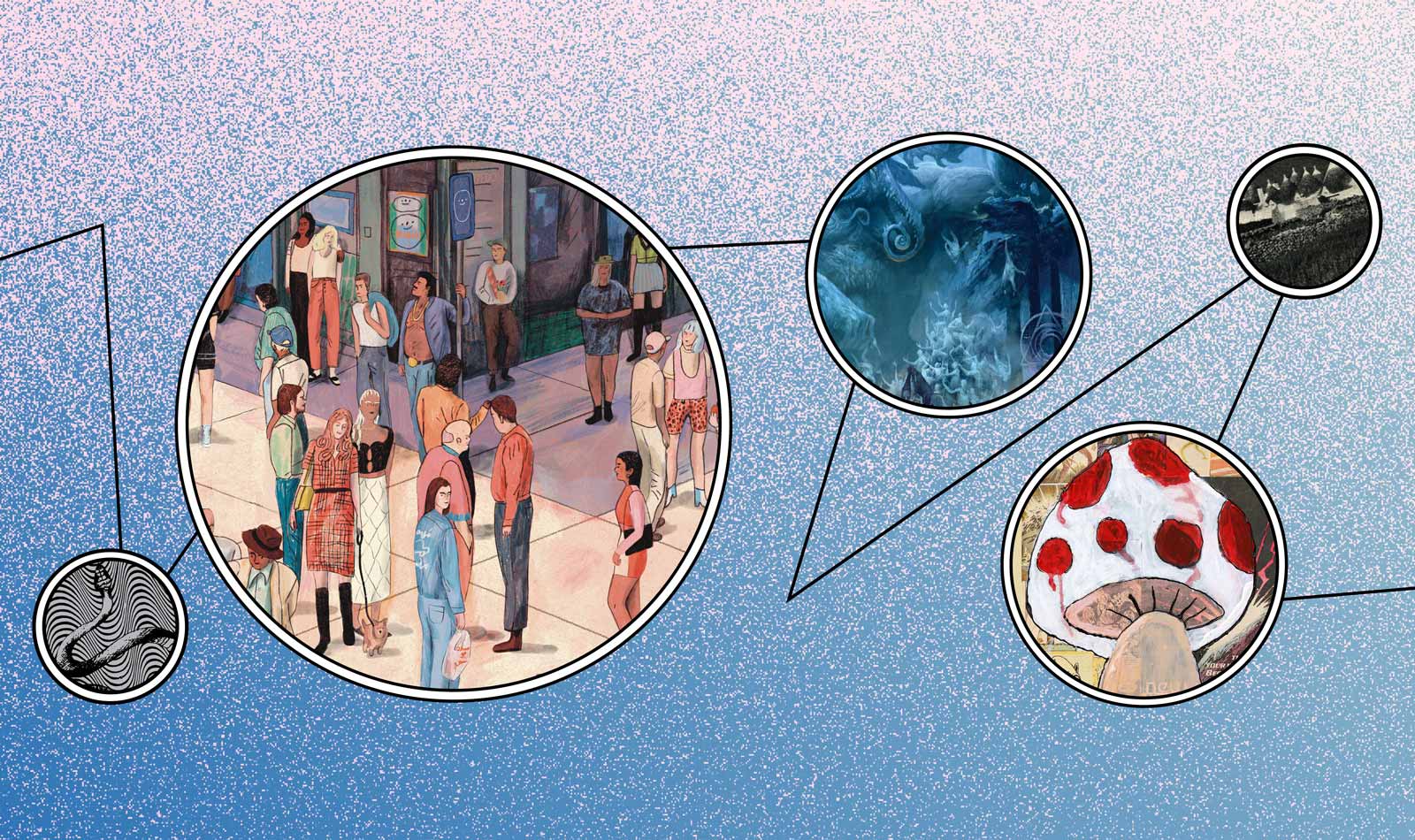 Welcome to Essential Releases, our weekly roundup of the albums that we can't stop playing, and that we think you need to hear.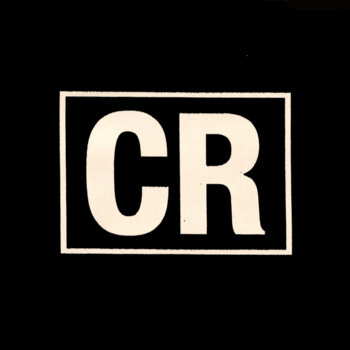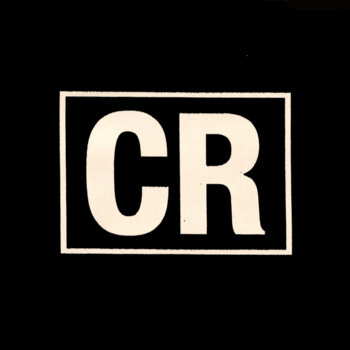 Merch for this release:
Vinyl LP
Settlements is the second LP and final document from Civic Center, a trio at the heart of the Chicago Research collective and label. Grown out of the hardcore punk scene here, Chicago Research is a home for post-punk, industrial, and related music; Civic Center's sound has ranged across the entire spectrum thereof. Their first LP tended towards the more post-punk end of things, but here they're much more abstract, creating bristling minimal industrial soundscapes that have the feel of transmissions from beyond. The creaking cello in "These Hands" sounds like gates blown by an ominous wind, interrupted by brief blasts of static over an uneasy bed of synths; on "Actualization," vocals set to a rhythmic pulse crackle and distort as if breaking up due to a bad connection. It may feel hacky to describe the overall effect as haunting, but it absolutely is—a sound that sticks to one's bones and lingers long after the record is over. It's beautiful, intensely textural work; though this project may be ending, I'm ever-interested to see what new forms these super-talented and engaged artists dream up next.
Lawn
Bigger Sprout
Merch for this release:
Vinyl LP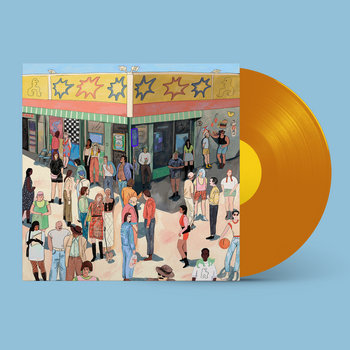 Lawn's Bigger Sprout EP is most interesting for exemplifying and doing reasonably well two distinct yet not opposed styles of guitar rock, neither of which is entirely fashionable right now: big, hooky Teenage Fanclub songs and then a more tuneful, less relentlessly mathy take on post-punk. Made up of three old songs and four new ones, this EP is certainly a showcase for the individual songwriting talents of Mac Folger and Rui de Magalhães (Hunter Keene and Nick Corson play drums) but even if they never seem to quite gel together entirely, the EP is over in a flash so there's no time to get bored. There is, however, just enough time to forget and then remember you want to hear track one again because it is the best song on the EP.
The Mellos Present: Nyeusi Loe
MSCLN DST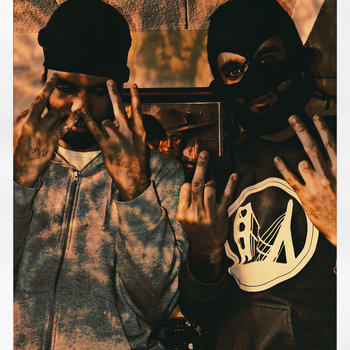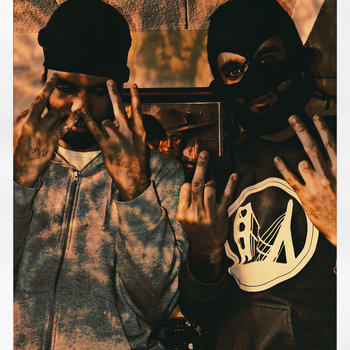 Merch for this release:
Compact Disc (CD)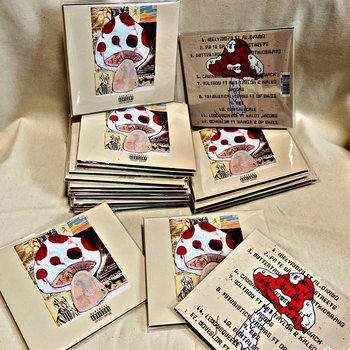 Anyone who's been following hip-hop for any length of time knows it's generally a wise idea to keep an eye on regional scenes, and I've been passively tracking the growth in the Lynn, Mass rap scene for about six years now. I was first drawn to it by Triple Black Diamonds, the brilliant collaborative album between Al Divino and Estee Nack, which paired acid-drenched, melting-clock production with similarly opaque and free-associative bars. Divino has only gotten more obscure since—I can't decide if his output as cvv.vino is incredibly brilliant or incredibly lazy, which means it's probably a bit of both—while Nack has leveled up enough to earn multiple features on the latest Westside Gunn project. But the Lynn group who has captured my attention recently are The Mellos, a duo whose identities are deliberately obscured, but who have been quietly cranking out a string of increasingly fascinating albums over the course of the last two or three years. Their latest, MSCLN DST is a peak, and it's priced low enough to serve as an entry into their warped world. (The usually outlandish pricing is a whole other issue I don't have space to get into here.) There are two distinct voices on Mellos records—one that's slightly breathless and weirdly warm, and another that barrels through bars with no affect whatsoever, like he's reciting items on a grocery list. (I like both; I'm slightly partial to the latter.) Throughout, mushroom-laced strings and humid horns circle each other like hookah smoke, creating a crazy psilocybic wonderland through which the Mellos float. I find it irresistible.
Merch for this release:
Vinyl LP, Compact Disc (CD), Cassette, T-Shirt/Shirt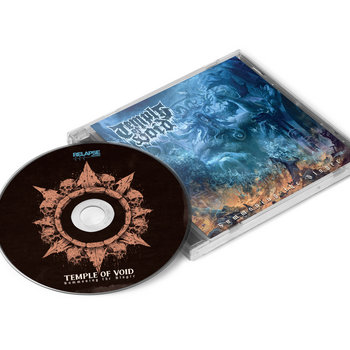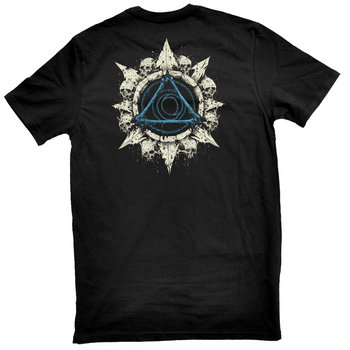 Despite the meteoric rise of styles like "atmospheric black metal" over the course of the last decade, it actually requires a sure hand to blend melody with brutality in a way that makes them feel like natural complements rather than strange bedfellows. The blueprint for how to do this correctly is Katatonia's 1996 masterpiece Brave Murder Day, which played out like members of Mayhem sitting in on a Slowdive record. Add Temple of Void's latest LP, Summoning the Slayer, to the list of those who got it right. Over the course of seven gargantuan tracks, the group summons the same kind of melodic fatalism as, say, Type O Negative at their sludgiest, (See: the chorus of "Deathtouch," which arrives at the two-minute mark), but top it with Mike Erdody's blown-out death metal rasp, mercilessly undercutting any sense of beauty. The bulk of the songs push past the five-minute mark, but all of them earn their length; the guitars that streak down "Engulfed" feel like a rain of comets, and throughout the album haunting keyboards or ghostly backing vocals will drift into frame just long enough to unsettle. Album closer "Dissolution" drives the unpredictability home: after a half-dozen punishing death metal/shoegaze songs, they wrap the whole thing up with an acoustic ballad—Erdody's vocals clean, direct, and aching; flutes fluttering above him—that feels lifted from a mid '90s Projekt release. It's the perfect conclusion to a record that confounds—in a good way—at every turn.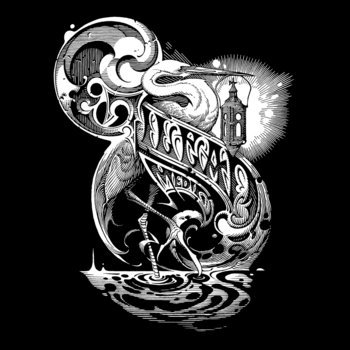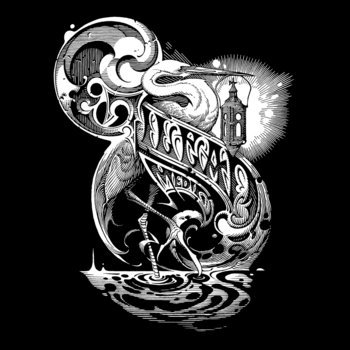 Merch for this release:
Vinyl LP, Compact Disc (CD), Cassette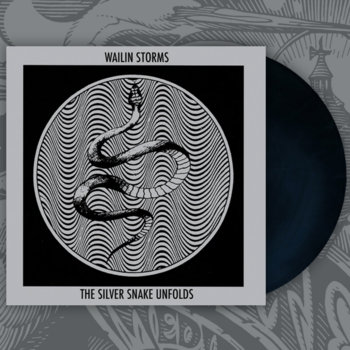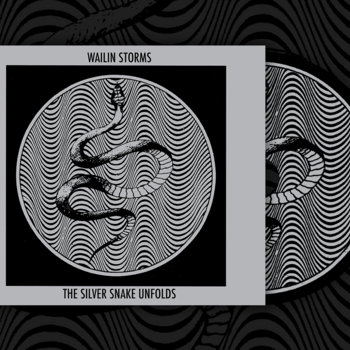 Wailin Storms specialize in sludgy, punk rippers with a Southern Gothic bent—swampy and gritty, but also slick and surreal. The North Carolina band's captivating new album for Gilead Media, The Silver Snake Unfolds, spins morbid themes ripped straight from a Faulkner novel—addiction, despair, insanity, supernatural encounters—into a noise-rock ritual so seamless and hypnotizing, the gloom-and-doom feels uncharacteristically weightless, not to mention downright inviting. Songs like "Broken Into Thee" and "Who Took Our Drugs" certainly sound unsettling when you examine each component separately: Justin Storms' vocals resemble the cries of a vengeful banshee; Todd Warner's guitars slither and shudder; Steve Stanczyk's basslines lend otherwise ethereal melodies weight and murkiness; and Mark Oates' drums hit like a truck, each and every snare hit a sucker punch. Remarkably, though, this gnarly equation results not in a dreary slog, but an alluring, texturally-rich fever dream with broader appeal than it lets on. Standout track "Sunday Morning Ceremony," for example, leverages reverb-soaked riffs and slow-drip dynamics to transcendent effect, leaving us with one those rare cuts amenable to every type of rock fan, from goths, headbangers to psychonauts and shoegazers. For emissaries of darkness, Wailin Storms sound pretty damn godlike.