ESSENTIAL RELEASES
Essential Releases: Haitian Psych, Spanish Punk, Ukranian Ambient and More
By Bandcamp Daily Staff · July 17, 2020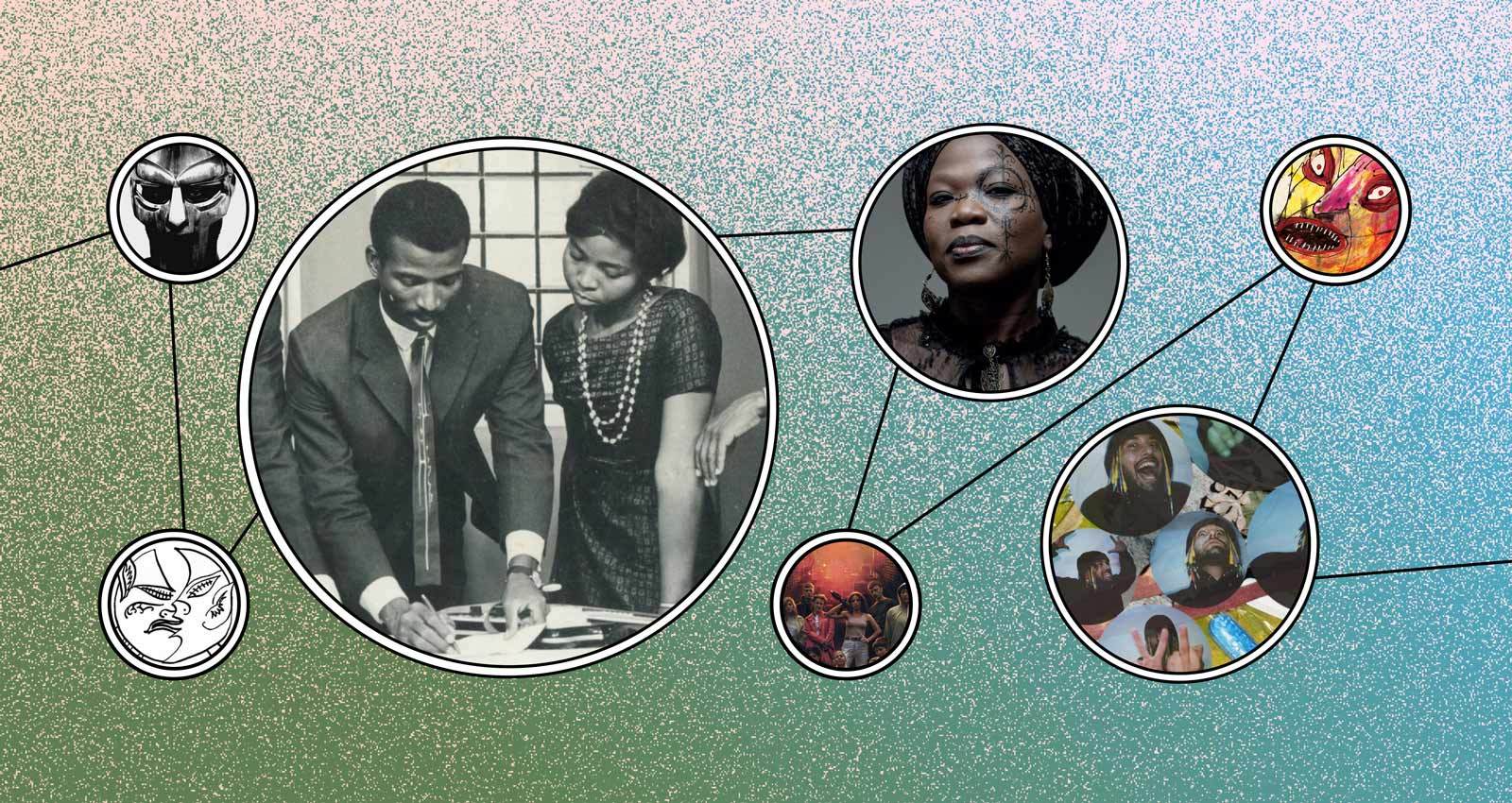 Welcome to Essential Releases, our weekly roundup of the best music on Bandcamp. This column began as a way to recommend crucial new albums. However, until further notice, we'll be using it to spotlight the records that are resonating with us right now, regardless of when they were released.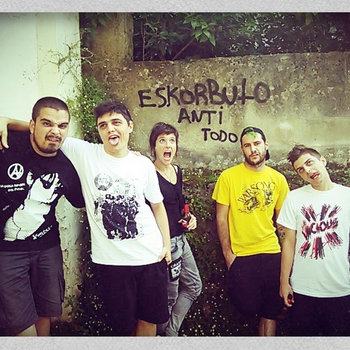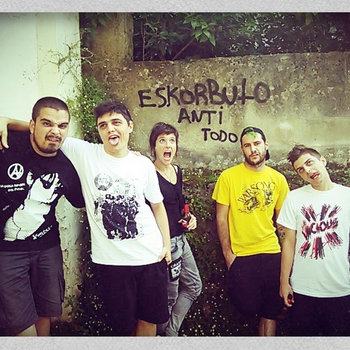 Madrid's Accidente make pitch-perfect, driving melodic punk. They remind me so much of early-mid '00s bands I loved (and still spin now and again)—Gorilla Angreb, No Hope for the Kids, The Observers. Other than Generacion Suicida and Daylight Robbery (who have been doing this forever) there aren't that many bands doing this sound well these days—it's a sound that's a little bit out of vogue, ripe for a comeback, as long as you have a knack for songwriting. Accidente put out three excellent records from 2011-2016, and then disappeared, so to see a new record pop up on my feed this week was a delightful surprise. They haven't skipped a beat in the last four years; songs like the midtempo "Colze a colze" are eminently sing-along-able, with vocal and guitar hooks vying for catchiness, bouncing bass winding it all together. And when they pick up the pace, as on sizzling opener "Desmesura" or the fist-pumping "Luchar," it's an immediate infusion of sunshine. Necessary energy for the ongoing fight.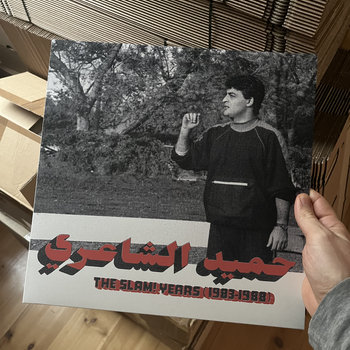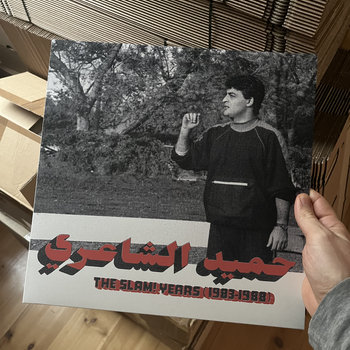 Merch for this release:
2 x Vinyl LP, Compact Disc (CD), Vinyl LP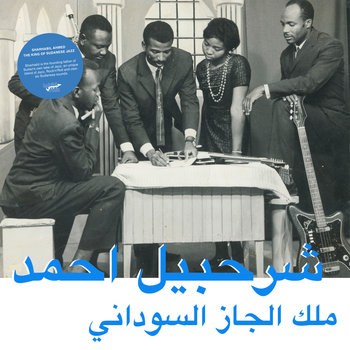 Let's get one thing straight: what you'll hear on Habibi Funk's The King of Sudanese Jazz isn't "jazz" in the traditional sense, if there even is such a thing as tradition when it comes to such an elastically defined genre, so please park your preconceptions at the door. A single spin of Habibi Funk's essential compilation of songs from pioneering Sudanese artist Sharhabil Ahmed, recorded in the 1960s, reveals a lot more in common with old fashioned rock and roll of the type Eddy Mitchell and Elvis Presley used to make complete with twangy guitars, woolly vocals, rattling drums, and swinging horns that wouldn't be out of place on any Back From the Grave Vol. Whatever compilation. Yet the most exciting musical connection made here is how close these songs are both in spirit and tone to the earliest and wildest iterations of American instrumental surf because, lest we forget, many of the musical motifs we associate most heavily surf are, in fact, Arabic (just google Dick Dale if you don't believe me.) As the Ahmed himself says in the liner notes: "Western instruments can approximate the scales of Sudanese music very well. After all, a lot of Western music is originally from Africa." The King of Sudanese Jazz is an education you can dance to—doesn't get much better than that.
Moonlight Benjamin
Siltane
Merch for this release:
Compact Disc (CD)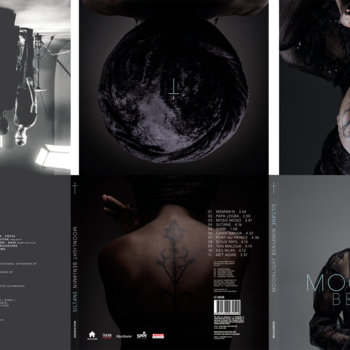 Last week I decided to watch Zombi Girl, the new movie from Bertrand Bonello whose 2016 film, Nocturama, was one of my favorites of that year. I liked this one…less. But there was one moment that made me bolt upright, and it was when the opening strains of Moonlight Benjamin's "Papa Legba" entered the film. It was a classic "Holy Shit What Is This Song!?!" moment, and I am delighted to report that the rest of her 2018 album Siltane is just as good. Her backstory is fascinating, but the main thing you need to know is that she's a practicing voodoo priestess, which has nothing to do with the exoticized Western stereotypes about the religion and everything to do with Benjamin's desire to re-connect with her Haitian roots. The reason you need to know that that Benjamin is a voodoo priestess is because the practice directly informs and inspires her work, which is heavy in spiritual imagery. It's also musically mind-blowing—psych rock colliding with tumbling rock & roll ("Memwa'n"), gnarled desert blues ("Moso Moso") and crawling, ominous goth ("Chan Dayiva"). Benjamin's voice is stunning throughout, stretching long, deep, resonant vowel sounds over guitar lines that alternately skip hurriedly or yawn out endlessly. It's a smoldering triumph from start to finish.
Merch for this release:
Vinyl LP
Vancouver's Crack Cloud bill themselves as a "collective," rather than a band. I tend to regard a framing like that with heavy skepticism: a meaningless distinction meant to signify some grand higher purpose, but is actually just an indicator for self-importance. Then again, it's also a synonym for community, and that's exactly what this band of rebels are all about. Vocalist and drummer Zach Choy started the project as a creative extension of his own recovery from alcohol and drug addiction, but as its ranks grew, it blossomed into a fluid, yet self-contained enterprise encompassing dozens of creatives, many of which suffered with the same struggles—a communal healing population buttressed by conviction and a desire to heal. "When you are struggling with depression or addiction you're not always candid about it," he told i-D recently. "I think Crack Cloud was an identifier, a way of reaching people on a different communicative level that created a safe space for that kind of dialog." It should come as no surprise, then, that the collective's debut album Pain Olympics tramples all over the map; its extensive suites, credited to over 22 individuals, are interwoven with insanity, undergoing twitchy fits and chameleonic shifts on a measure-to-measure basis. They veer from evil, art-school-educated Devo to slightly-caffeinated Joy Division on "Ouster Stew," and on the anti-colonialist "Port Truth (Birth of a Nation," try their hand at a "Wagneresque propaganda piece" that connects high-brow formalism with low-brow noise rock. Despite these disparate elements, though, Crack Cloud's deeply-held emotion on Pain Olympics—manifested in cathartic arrangements and blunt, harsh truths—grounds the affairs in a universal sense of urgency, contrasted with profound empathy. Call them a band if you must, but you can't deny they're on another level.
Merch for this release:
Compact Disc (CD), 2 x Vinyl LP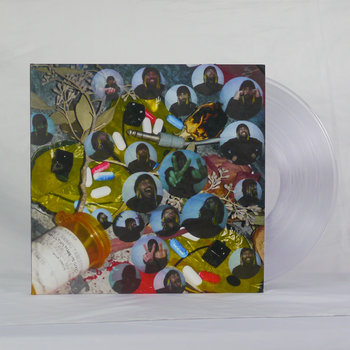 I didn't want my first listen of Nick Hakim's WILL THIS MAKE ME GOOD to end. The Brooklyn R&B singer has crafted a melodious world of social commentary against a backdrop of hazy and woozy production. The enchanting "ALL THESE CHANGES," makes pointed observations about climate change with Hakim saying, "Growing pain, the hope is fading. Can we bring her love back to health?" On the title track, "WTMMG," makes an extended metaphor about the powers that be treating citizens like lab rats. "Lab rats in cages, they're feeding us their fear, Is there something wrong," he asks. The feeling of yearning is palpable on the beguiling "CRUMPY" where Hakim talks about loving a city and the love of a partner. The engrossing closer, "WHOO" gives listeners a peak into Hakim's most honest inner thoughts as he repeats, "I stopped abusing myself around you, I started using myself around you." WILL THIS MAKE ME GOOD is a captivating listen from start to finish.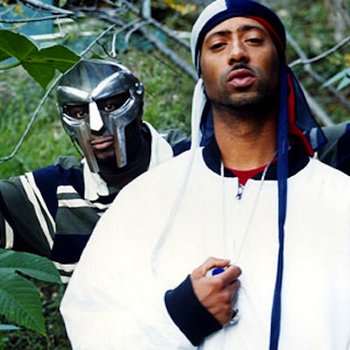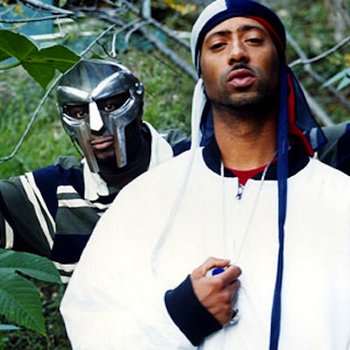 Merch for this release:
2 x Vinyl LP, T-Shirt/Apparel, Poster/Print, Cassette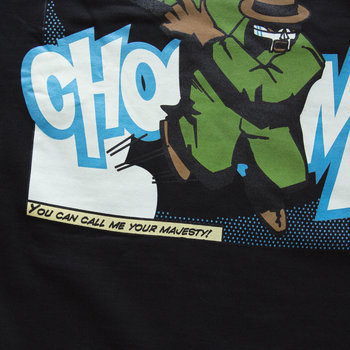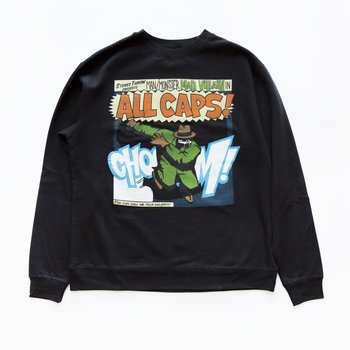 Of all the music Madlib and MF DOOM have released over the years, their 2004 joint album, Madvillainy, is easily the most popular. More than just a flat-out great record, it changed the rules for what an alt-rap album could be in the modern era. Sometimes DOOM just had one verse for a track; other times he'd disappear, letting the Beat Konducta spin a web of repurposed jazz and sample-heavy instrumentals. The duo didn't overthink this thing; in the best way, Madvilliany was just a bugged-out collection of eccentric rhymes and off-kilter beats, and the guys were at the top of their respective crafts. Where else did DOOM rap about drinking Drano (on "Rainbows"), bad breath (on "Operation Lifesaver aka Mint Test"), and snot bubbles ("All Caps"). Then there were the one-liners, an effortless stream of consciousness that only DOOM could pull off (normally, I'd quote a rhyme or two, but this Garamond 12 font won't do the villain any justice). Sixteen years later, Madvillainy is still a shining example of what it's like to have fun with music. Now if we could only get Madvillainy 2.
Artist Submission
Олександр Юрченко (Oleksandr Yurchenko and Svitlana Niani)
Лічи до ста • Симфонія №1
Merch for this release:
Compact Disc (CD), Cassette
I've started and restarted this piece several times, listening on a loop to Lichy Do Sta Symphony No. 1, but I keep drifting off into what might have been. When I first heard it, I was busy working on an album by its composers, Oleksandr Yurchenko and Svitlana Nianio—both key players in the Kiev underground scene—but it wasn't until later that I became obsessed with it. A single 25-minute piece of layered drones, bowed strings and quiet drama, it now strikes me as impossibly heavy, something aching with the weight of the world and loss, while previously it felt airy, even ambient. Recorded in 1994 and only released this year, it's one of the only surviving solo pieces by Yurchenko, who died this spring after a long battle with illness. It's a cliché to say that he went too young but I can't help thinking he had a lot more music to make. His only surviving works are so focused and musically insightful, alien sounding but with a seam of emotional truth that runs through them. I really hope there's more to be found now he's left. All proceeds from the sale of Lichy Do Sta Symphony No.1 go to supporting his widow.