ESSENTIAL RELEASES
Essential Releases: Noise Pop, Minimal Darkwave, Indie Rock and More
By Bandcamp Daily Staff · January 15, 2021
Welcome to Essential Releases, our weekly roundup of the albums that we can't stop playing, and that we think you need to hear.
Merch for this release:
Vinyl LP, Cassette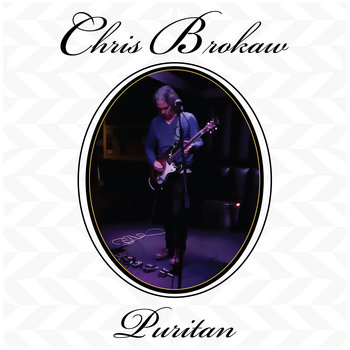 Chris Brokaw is an indie rock lifer (you may know him from Come, Codeine, The New Year, and/or his film soundtrack work; he's also got a prodigious solo discography under his belt), capable of some of the loveliest, moodiest songwriting around. The darkly churning title track to his 10th solo LP, Puritan, is a hell of an opener, but what it gives way to—delicate, mournful, country-tinged rock that pulses with a sort of lambent energy and has been stuck under my ribcage since I first heard it—is nothing short of breathtaking. The duet with Claudia Groom, "I'm the Only One For You," is a must-listen. The short-n-sweet, crushed-out power pop earworm "I Can't Sleep" offsets a bit of that melancholy; "The Heart of Human Trafficking" (the title, from what I can gather, references the exploitation of migrant labor in South and Central America, though that's not what it's about per se) is a full-on burner for seven straight minutes, its claustrophobic chording, spiraling melodic solos, and propulsive rhythm section all welcome familiarities from Brokaw's work with Come. It wraps up with a tribute to Karl Hendricks, a heartfelt and elegantly spare cover of "The Night Has No Eyes." If you've never heard any of Brokaw's work, this is an incredible place to start; if you're an old fan like me, all of Brokaw's strengths are on full display here.
Yazmin Lacey & Congi
Two Takes
Merch for this release:
Vinyl LP
Two Takes, a collaboration between Yazmin Lacey and Conji, hits all the right notes for the liminal space between the end of one year and the beginning of another.. Released at the end of 2020, it plays like a year-end reflection of sorts. The duo captures winter malaise on the chime-laden opener "Follow Me": "I didn't even want to come out, been feeling mid December," sings. "Dusk I Dawn," rehashes a breakup with Lacey singing, "If I stay another day I would be a fraud, so now it's over." Lacey borrows from Erykah Badu on the "I Want You" inspired closer "Dust". The airy "Dust" puts it's finger on pure, unadulterated longing before ending with the borrowed lyrics from Badu. Created in their homes with each song finished after the titular two takes, the EP is a short but impactful offering from the two artists.
Merch for this release:
Vinyl LP, Cassette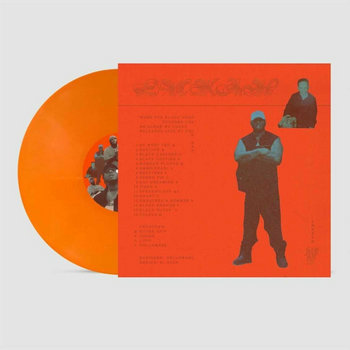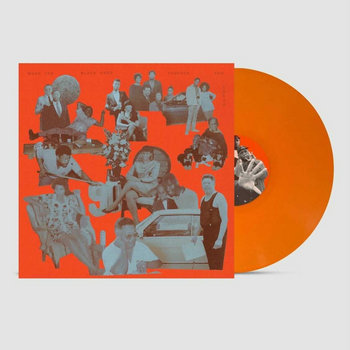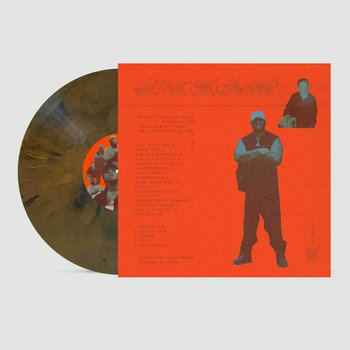 In an interview with Cvlt Nation, Memphis rapper Lukah traces the origins of his art back to a very personal place. "My grandad…founded this organization/tribe to help heal and educate brothers and sisters. It provides a safe place for African Americans to take an inward journey. What that meant for me was taking a good look at my past self and dealing with it, whether it be trauma, abandonment, racism, depression… After taking a good look at the cause of those things, the process of finding knowledge of self begins." That philosophy forms the backbone of the gripping When the Black Hand Touches You, a tour de force rap record where grim depictions of violence remain tightly linked to the unrelenting social forces that brought the song's protagonist to that place. It's a powerful piece of work: On "Virus," a highlight, Lukah lays plain the chain of events that led to the biased "war on drugs," laying bar over incisive bar over a woozy R&B sample; the baleful "Black Coffins" warps a choral sample to eerie effect, the perfect backdrop for Lukah's haunting meditation on mortality. His rhyme style is perfectly suited to his material: Lukah has a relentless, emphatic flow, and he gives every syllable equal weight, making each line feel urgent and determined. Black Hand is an immersive listen—you can feel it enveloping you as it goes on—and Lukah handles every second of it with a mix of clarity and control that is stunning.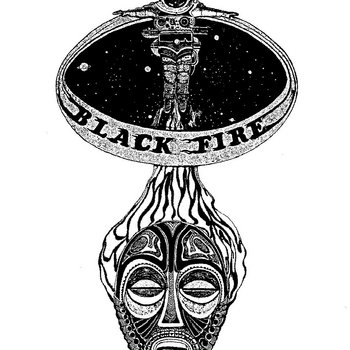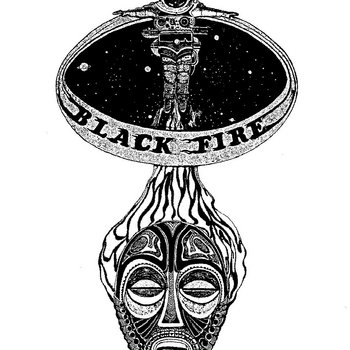 Merch for this release:
2 x Vinyl LP, Compact Disc (CD), Vinyl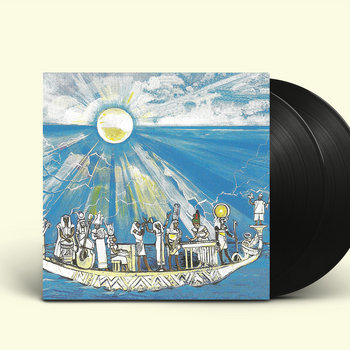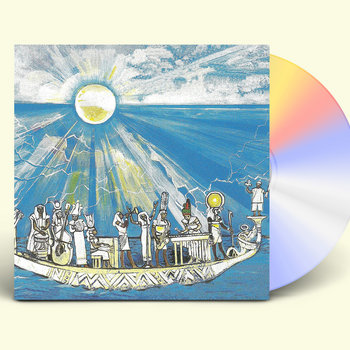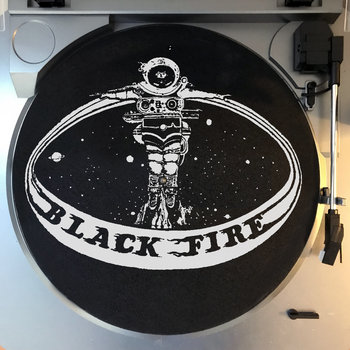 Lon Moshe was a staunch avant-gardist, even as the world moved to disco and sleeker strands of funk and soul in the late 1970s. A vibraphonist and leading member of JuJu with bandleader Plunky Branch, Moshe was one of a kind. "He was an iconoclast," Branch wrote in the liners of Moshe's newly reissued Love Is Where the Spirit Lies. "Lon wore his politics and his emotions on his sleeve. He was wilfully unorthodox and no one else played like him." Moshe's beliefs, creative heart, and imagination all converged on Spirit, his exceptional 1977 album as leader of the Southern Freedom Arkestra. Across its seven tracks, Moshe salutes one of his idols, fellow vibraphonist Bobby Hutcherson ("Ballad for Bobby Hutcherson") and stands tall in his spiritual enlightenment ("Prayer for Saude"). On the 15-minute title track, Moshe and the Arkestra wield a gorgeous assortment of vocal mantras and uptempo rhythm-focused jazz, locking into a hypnotic groove for an entire side. Similarly, "Doin' the Carvin' for Thabo" is a Latin-themed score that gathers steam as it surges and recedes. After this album, Moshe moved to Texas, then eventually to Uganda where he spent the rest of his life. Forty-four years after Spirit's initial release, the mission statement still holds up: True love and sense-of-self can only be discovered within.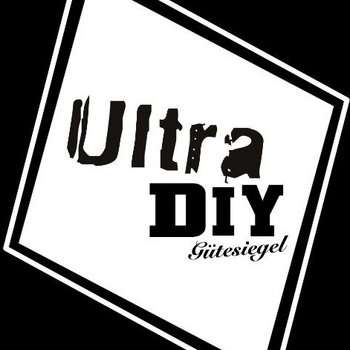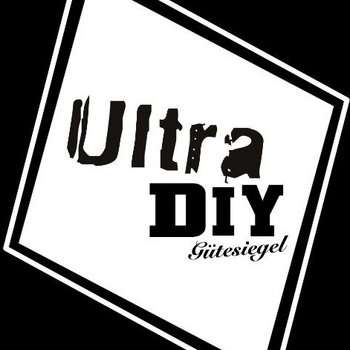 Merch for this release:
Vinyl LP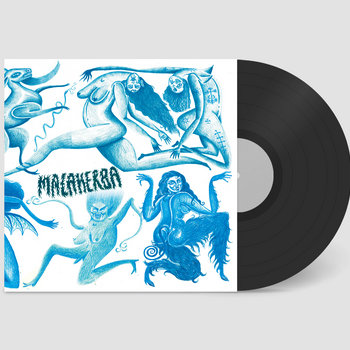 Mala Herba, aka Zosia Holubowska, makes darkwave with a sort of raw energy that can sometimes be missing in a genre obsessed with sheen.  Elements of their biography and online presence are obviously also very squarely in my wheelhouse—queer activism, a deep engagement with Eastern European folk witchcraft (the same traditions from which I derive some of my own practices)—but what really drew me to writing about Demonologia, their excellent debut LP, is the music itself. Holubowska has a keen production sense, knowing when to let spare beats and bass stand alone and when to bring in clangorous atmospherics or silky synth backdrops. They're constantly manipulating their voice throughout, from the off-kilter yips and layered chanting on "Kupały" (which has grown from its demo version) to the coiling incantations that open the following track, "Droga," seemingly melting into the synth layers. And when they sing more straightforwardly (as on demo standout "Wszystko Marność," a song all about traditional rituals to help process death and decay), their voice has power to it. It might be a cop-out to call Demonologia spellbinding, but I'm going to do it anyway—it's the truth.
Merch for this release:
Vinyl LP
Sleaford Mods are known for filtering critiques of Brexit-era Britain through rowdy punk-hop: wry rants—delivered in a strong East Midlands accent—that poke fun at inept Tories, washed-up middle class lads, and the perennial punchline referred to as "UK cuisine," among other subjects. Such cultural specificity has been befuddling to me in the past as an American, but as we've observed over the past four years, the issues Sleaford Mods speak of aren't unique to Britain; we know now that Brexit was a bellwether, not an anomaly. As a brief-but-blistering reflection on Covid-19 and the freak-outs and fuckups that ensued, Spare Ribs contains the most globally relatable material Jason Williamson and producer Andrew Fearn have released to date, not to mention some of the weirdest. Distancing themselves from the aggressive arrangements that were prevalent during their come-up, the duo offer cheeky raps, hollow synths, off-kilter house grooves, and in the case of lead single "Work N Mindy," all of the above. Crazy times call for caustic humor and quirky sounds; Spare Ribs has an abundance of both. I may not know what Williamson is saying half the time, but I'm having fun. And isn't that what matters?
Merch for this release:
Vinyl LP, Cassette, Compact Disc (CD)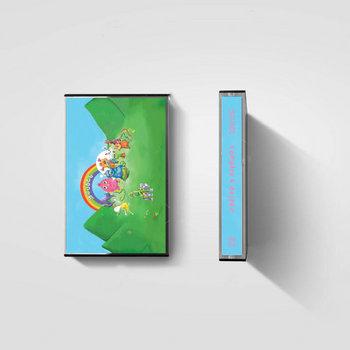 With its charming cartoon cover art and mellow, low-key feel, youbet's 2020 release Compare and Despair might easily be filed into the archive of nice-but-forgettable bedroom pop from Brooklyn. But Nick Llobet's quietly stunning songs are the furthest thing from forgettable. These are mini-epics of intimate emotional battles that feel even more potent for being waged in the most quotidian of circumstances—"I'm ageless in the corner of your guest room/ Maybe I was only built to wait," he sings on the lovely, winding "Discovery." Every track is a tiny tale of personal devastation set to music that's accessible and catchy, driven by Llobet's talent for twisting melodies and guileless lyrics, the strummy guitars tempered with colorful instrumental contrasts that add a hopeful sprinkling of fairy dust to the saddest of sentiments.